This blog post contains Amazon affiliate links. As an Amazon Associate, I earn a small commission from qualifying purchases.
Want to check out my favorite Amazon items for the classroom? Check out my Amazon favorites page!
I want to share the Five Easy Pieces Activity I used with my Algebra 2 students on the first day of school. This year, I am emphasizing problem solving strategies and cooperative learning in my classroom. So, I chose first day activities for my classes to participate in that would require or encourage them to work in a group.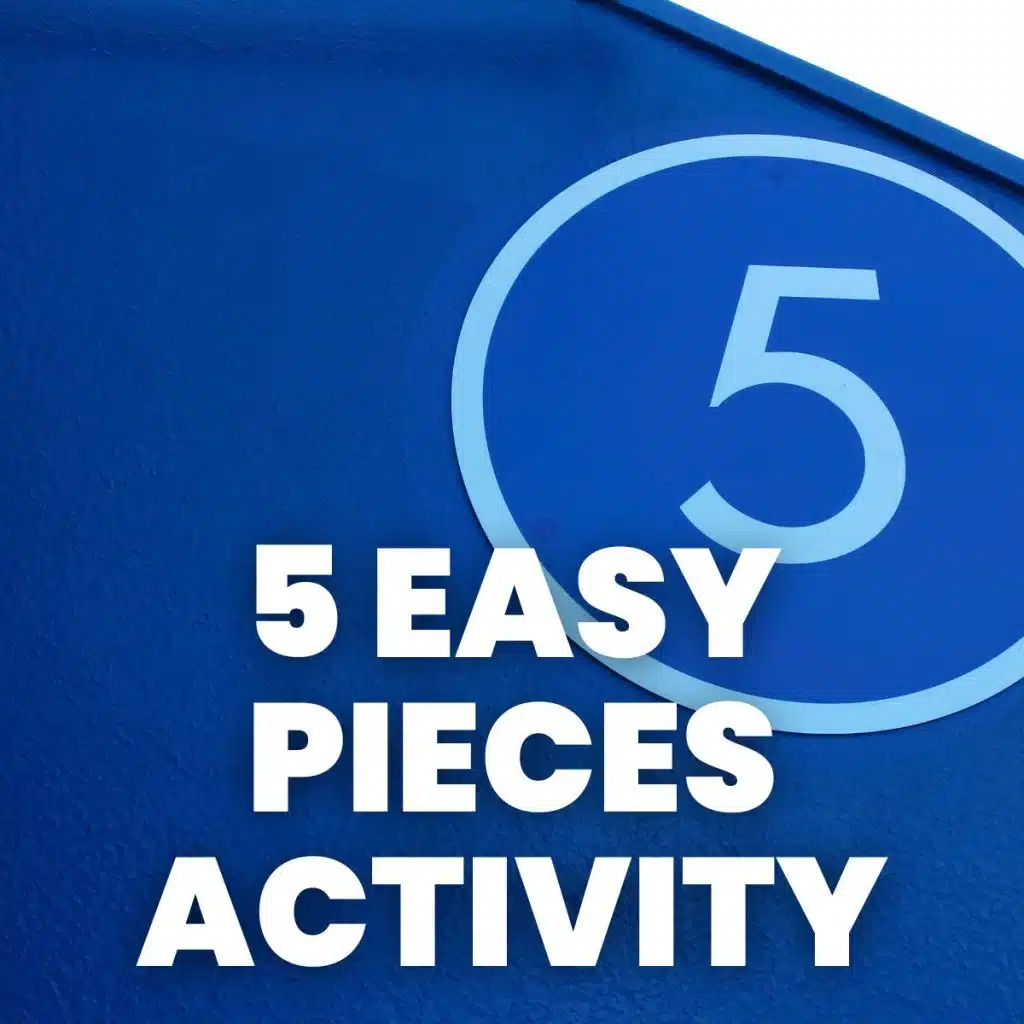 This summer, I went to a Pre-AP Mathematics workshop. During the first day of that workshop, I had the opportunity to work through Five Easy Pieces which was designed by the Exeter Math Academy. I fell in love with the activity because it involves three of my favorite things–paper folding, algebra, and logic puzzles!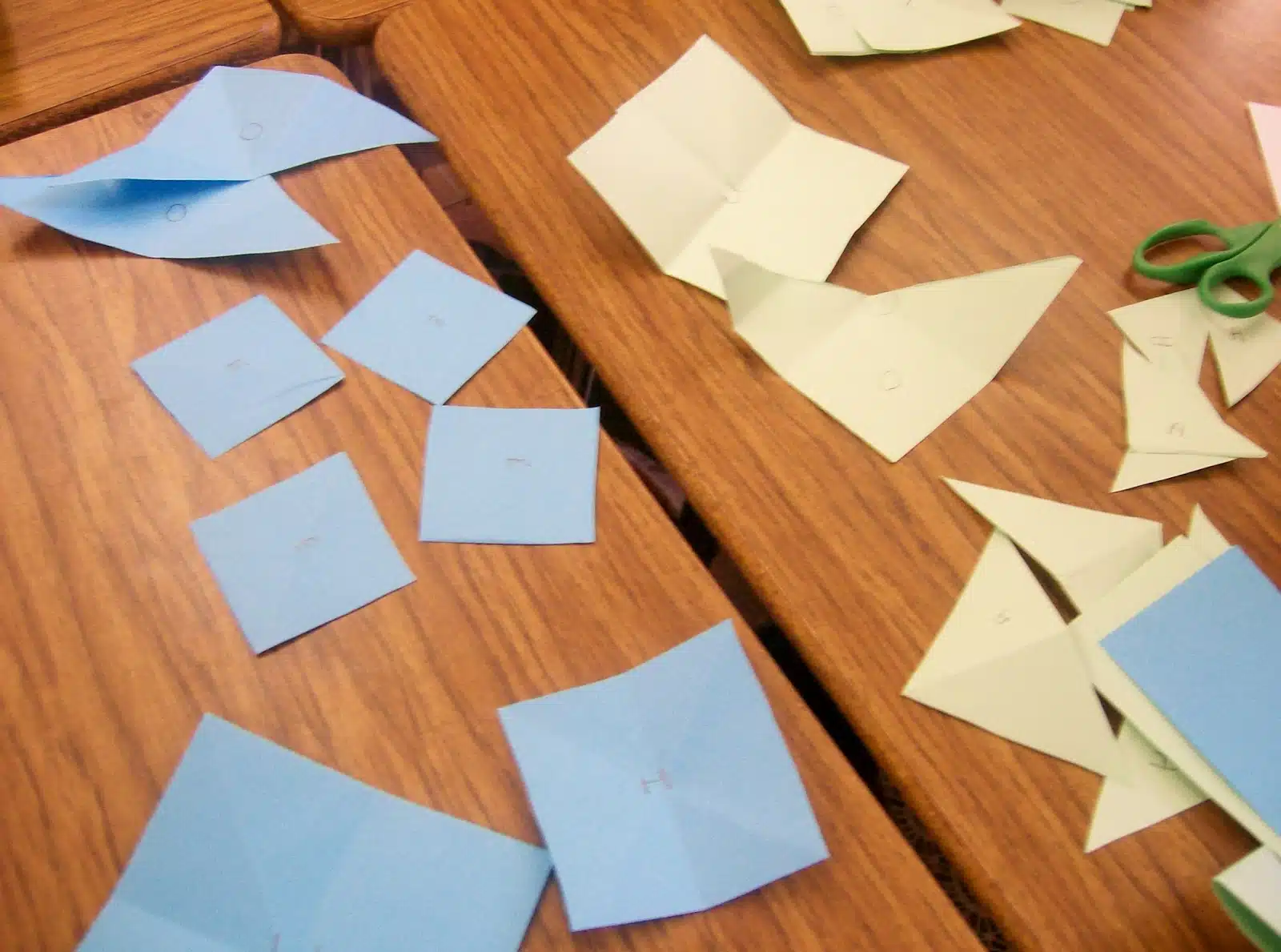 Since this activity requires students to manipulate variables and write equations, I decided it would be a perfect basic algebra review for my Algebra 2 students. I met my students at the door with a stack of colored paper. Each student chose a color of paper and entered the room to find a welcome sign on the Smart board that instructed them to sit wherever they chose.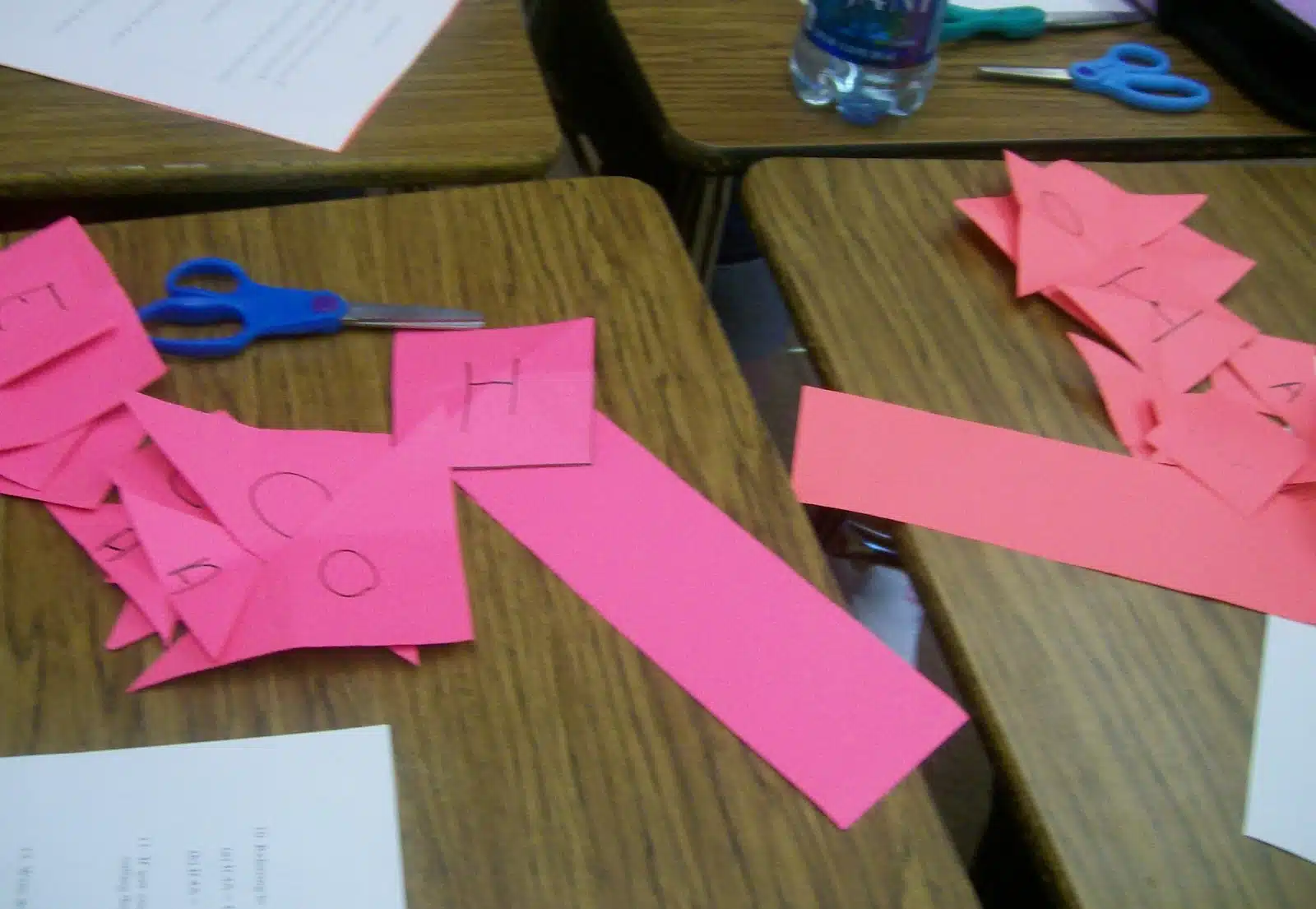 After the bell rang to start class, I passed out the instructions to Five Easy Pieces without any explanation or guidance. (Well, I did have to tell them where the scissors were…) There were groans and complaints. That didn't really surprise me, though.
Once students follow the eight provided steps to create their "five easy pieces," they are given a chart to complete. They must determine how many of one type of piece it takes to cover a different type of piece. On top of finding a numerical answer, they must also write an equation.
The back of the worksheet provides them with extension tasks to complete.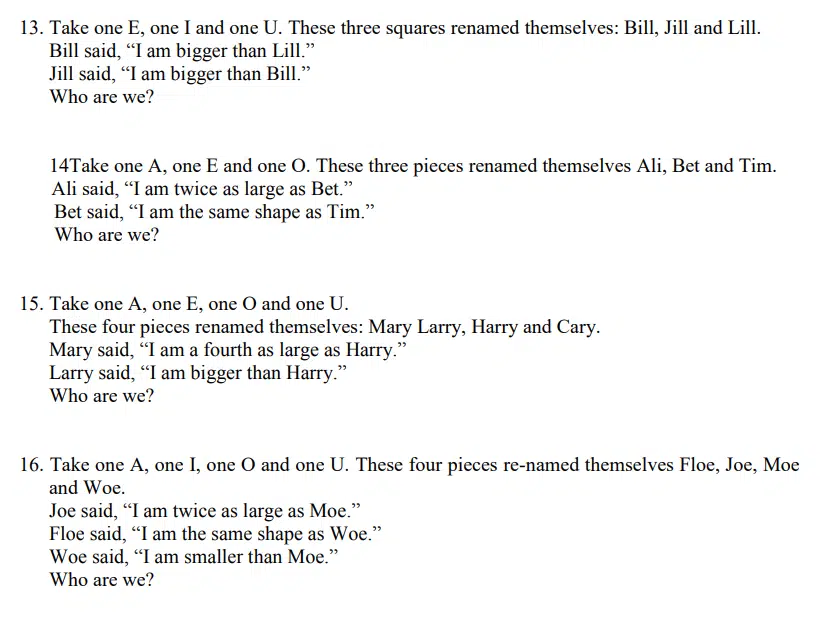 One thing I learned from this activity is that my Algebra 2 group this year is made up of students of varying abilities. Last year, I had 12 Algebra 2 students. This year, I have almost 40. More students are taking Algebra 2, and that is a very good thing! Many of my students have a very weak Algebra 1 foundation, but I think that with a lot of hard work, they will be able to be successful.
Some groups finished the entire five easy pieces activity in twenty-five minutes. Other groups struggled to get the pieces cut out and table of equations written in fifty minutes. Some groups were willing to try the logic puzzles. Others gave up as soon as they saw the logic puzzles. I'm thankful for the insight provided by this activity, and I think it's definitely a keeper!
Link to Download Five Easy Pieces Activity
More Fun Activities for the First Week of School