I created this interpreting slope from a graph or table practice book for my Algebra 1 students to glue in their interactive notebooks.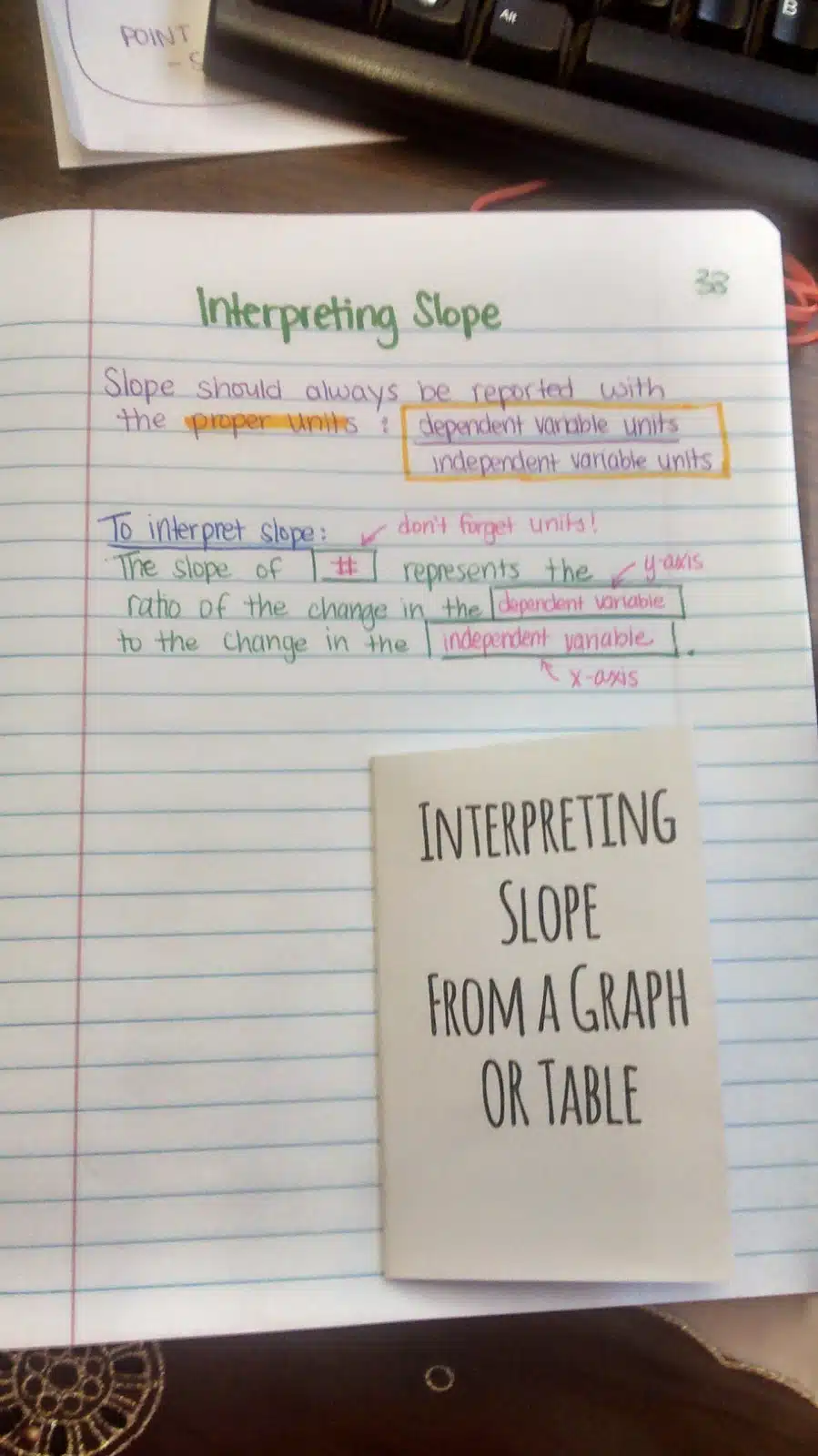 My students love creating these poof books whenever we have a topic we need to practice!
At the top of our interactive notebook page, we took some notes over interpreting slope.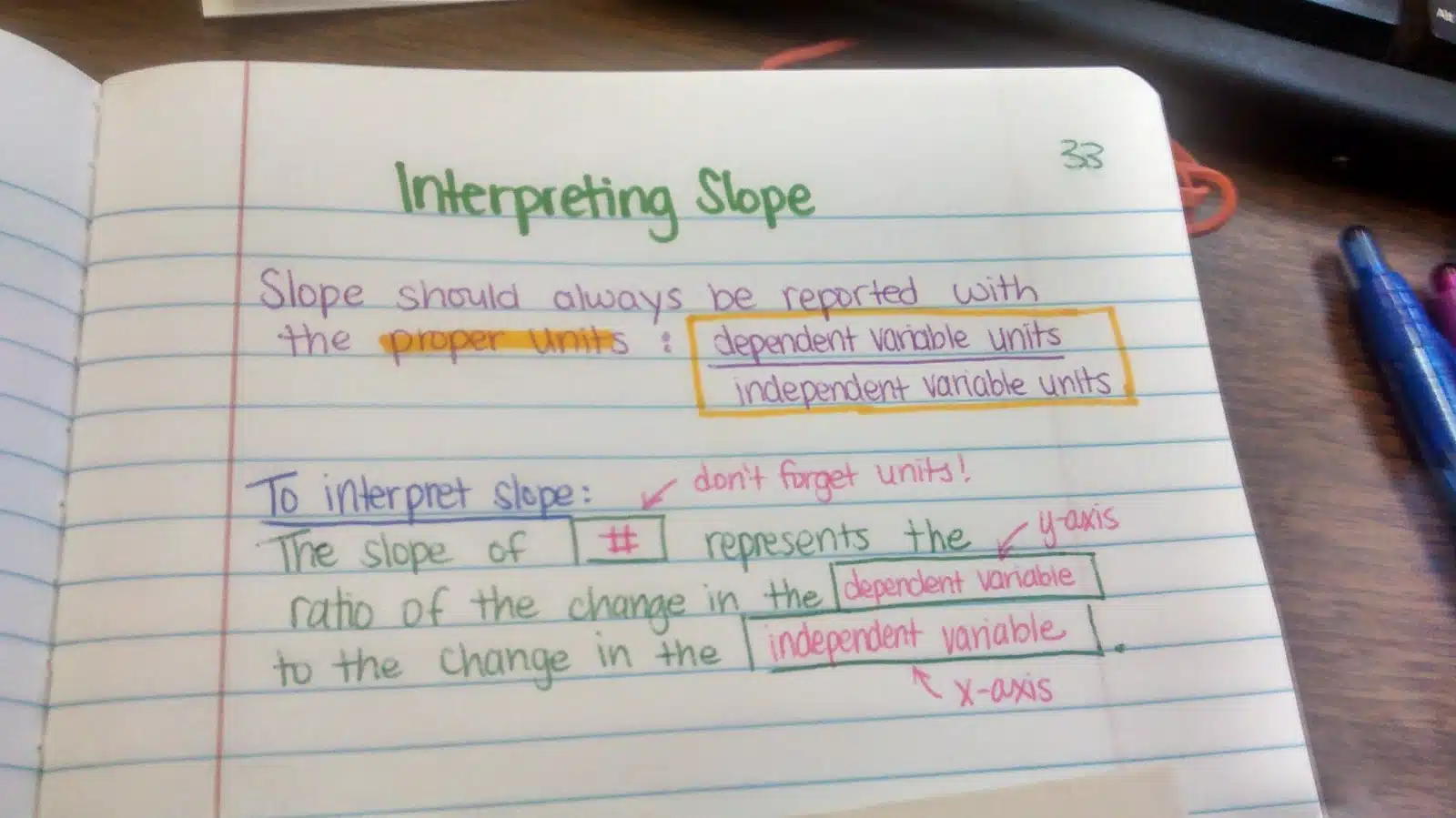 I gave students a sentence format to use to interpret slope. For each example in the poof booklet, we used this sentence framework.
My students in the past have regularly fallen for the incorrect multiple choice option that leaves out the word change in the interpretation. I was hoping that by having my students write this sentence a crazy amount of times that the word change would become ingrained in their memories!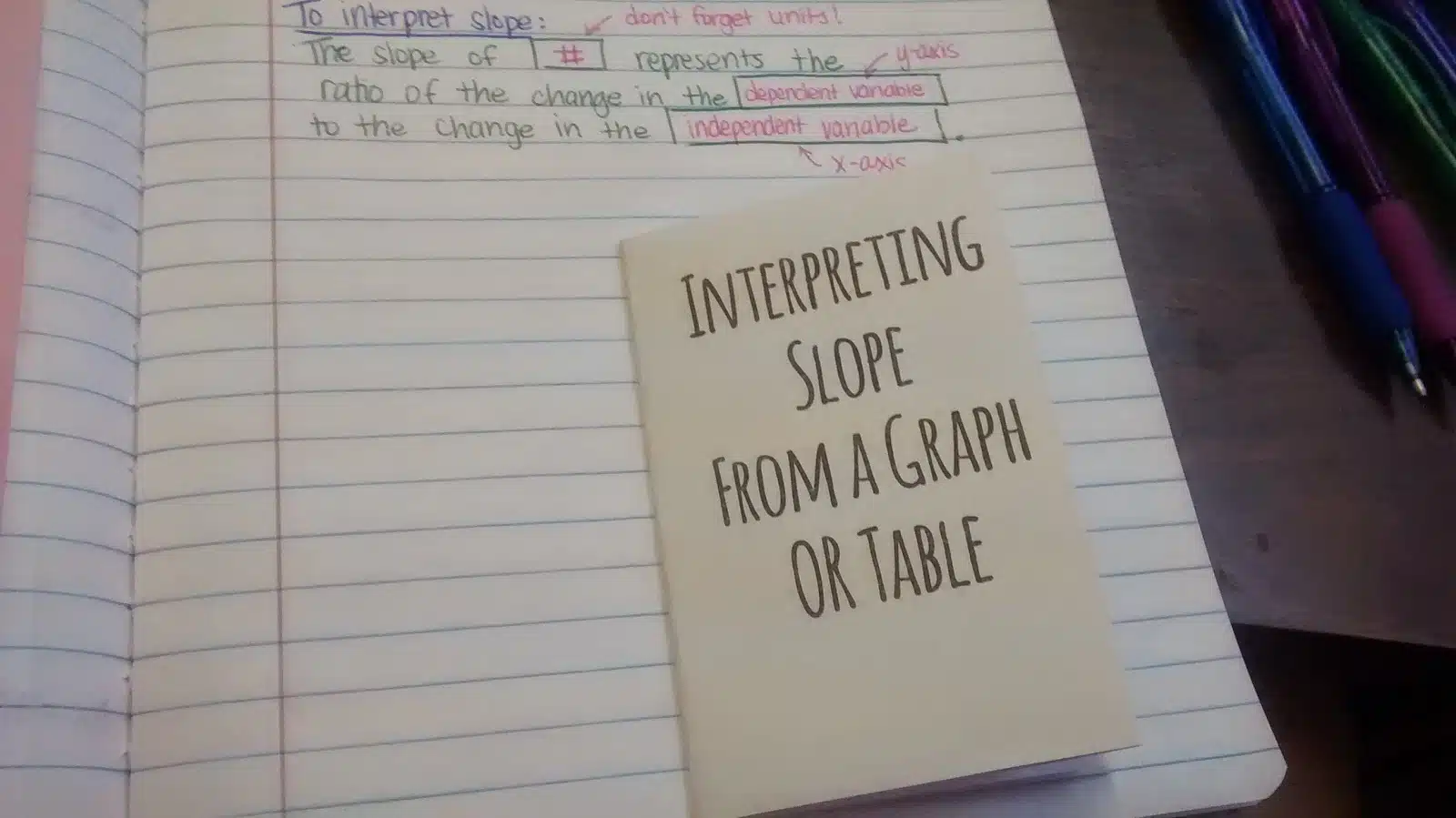 The inside pages of the poof booklet are tables and graphs that I stole directly from EOI sample problems provided by the Oklahoma State Department of Education.