This blog post contains Amazon affiliate links. As an Amazon Associate, I earn a small commission from qualifying purchases. This comes at no cost to you. Thanks for your support of Math = Love!
I created this set of 20 domain and range challenges for my Algebra 1 students to work though as a review for our quiz over domain and range.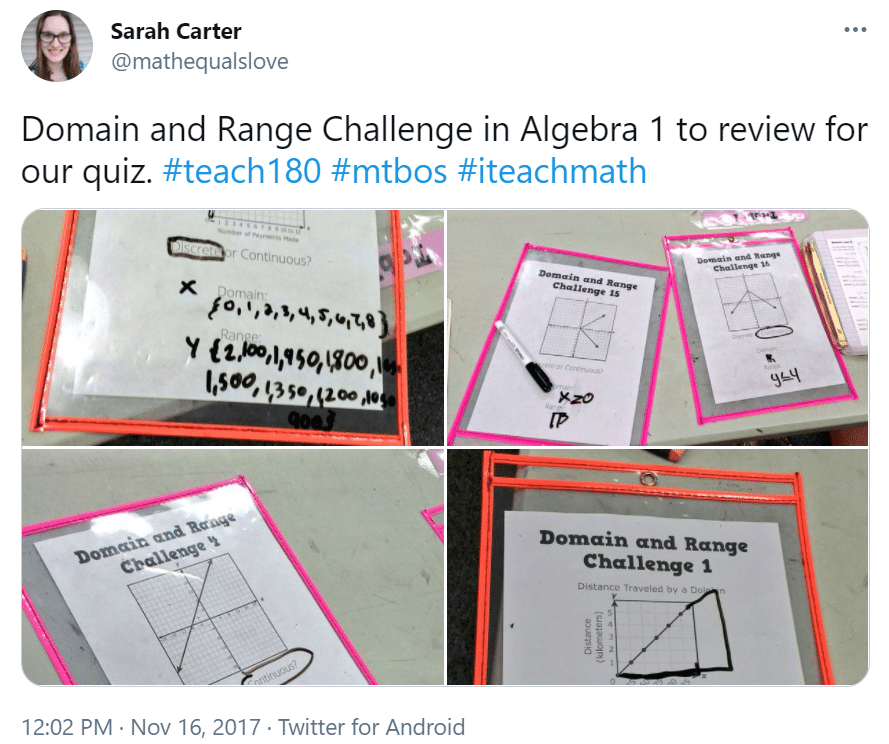 This post is yet another of my catch-up posts. I have been going through my old twitter posts to make sure that everything that I have tweeted about over the years is available on my blog to download. I have found a surprising number of activities that have never made it to the blog.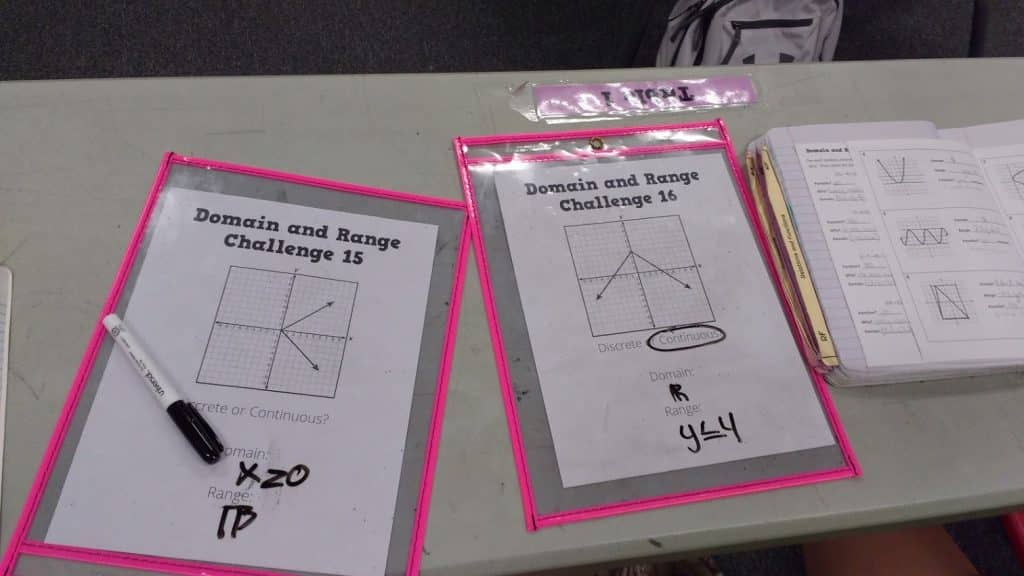 We put the challenges in our handy dandy dry erase pockets.
If you don't have a classroom set of dry erase pockets, you could also use heavy duty sheet protectors. But, I highly recommend investing in a classroom set of the pockets since they are so much more durable.
This made it really easy for students to be able to mark up the graphs as they found the domain and range.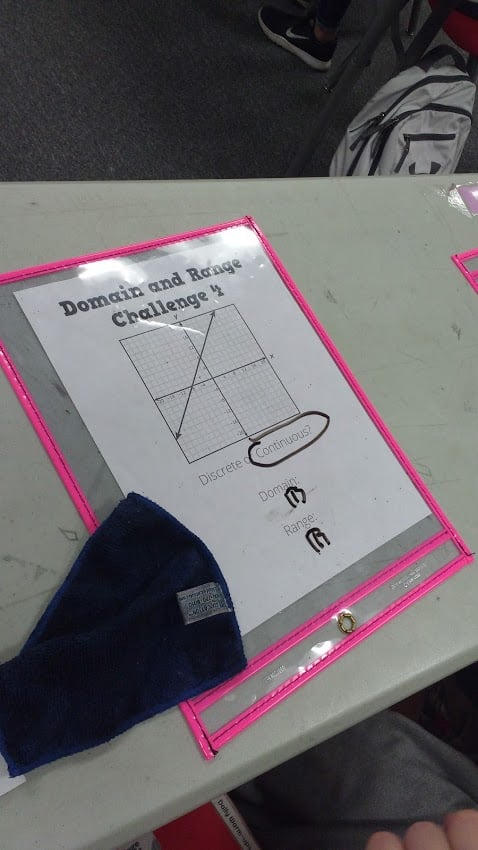 I took the graphs from various released state test questions from various states.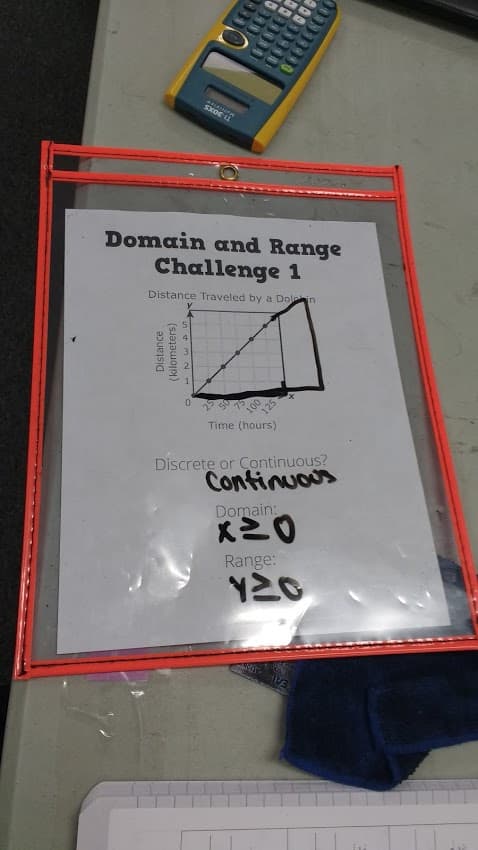 Students were required to determine if the graph was discrete or continuous before writing the domain and range.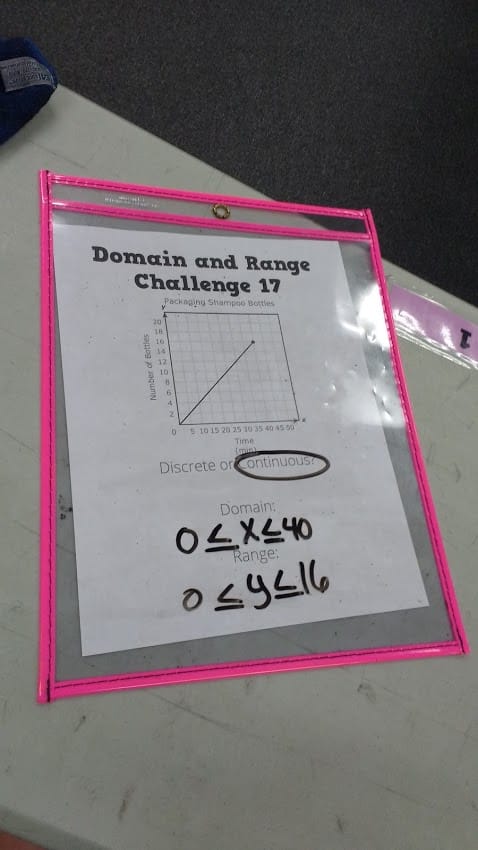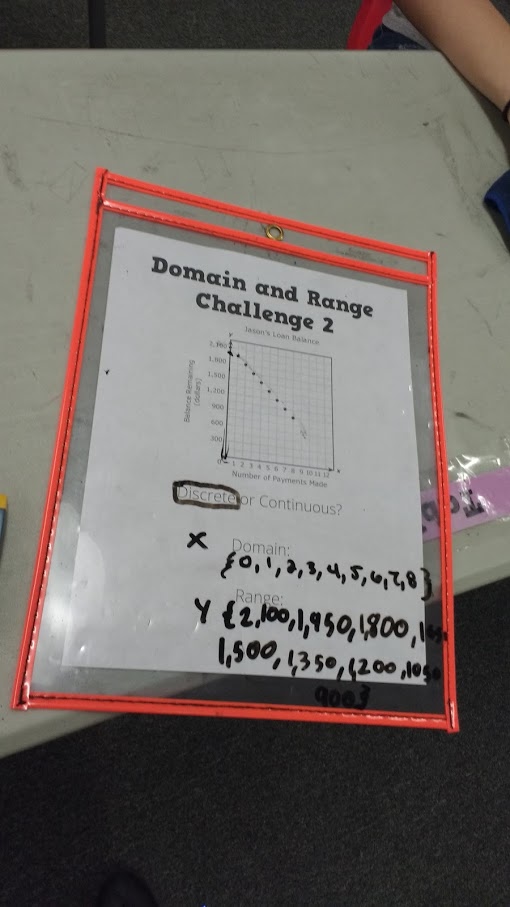 More Activities for Teaching Domain and Range