This blog post contains Amazon affiliate links. As an Amazon Associate, I earn a small commission from qualifying purchases.
Want to check out my favorite Amazon items for the classroom? Check out my Amazon favorites page!
I want to share a domain and range graphic organizer I created for my Algebra 1 students to glue in their interactive notebooks.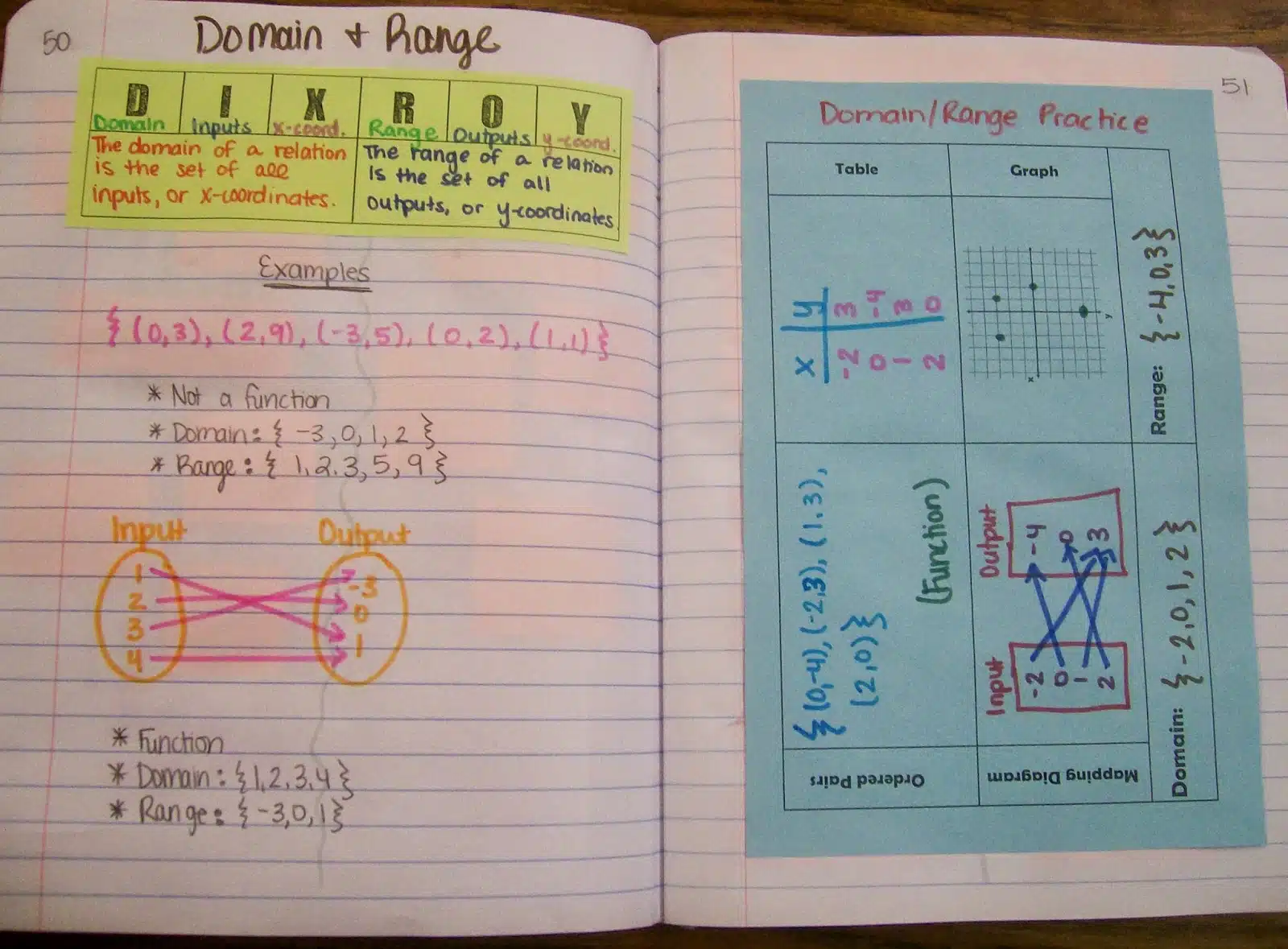 I used the same DIXROY mnemonic device with my Algebra 1 students that I introduced to my Algebra 2 students. I don't really know how many students even use this to help them remember the meaning of domain and range.
DIX: Domain, Inputs, X-Coordinates.
ROY: Range, Outputs, Y-Coordinates.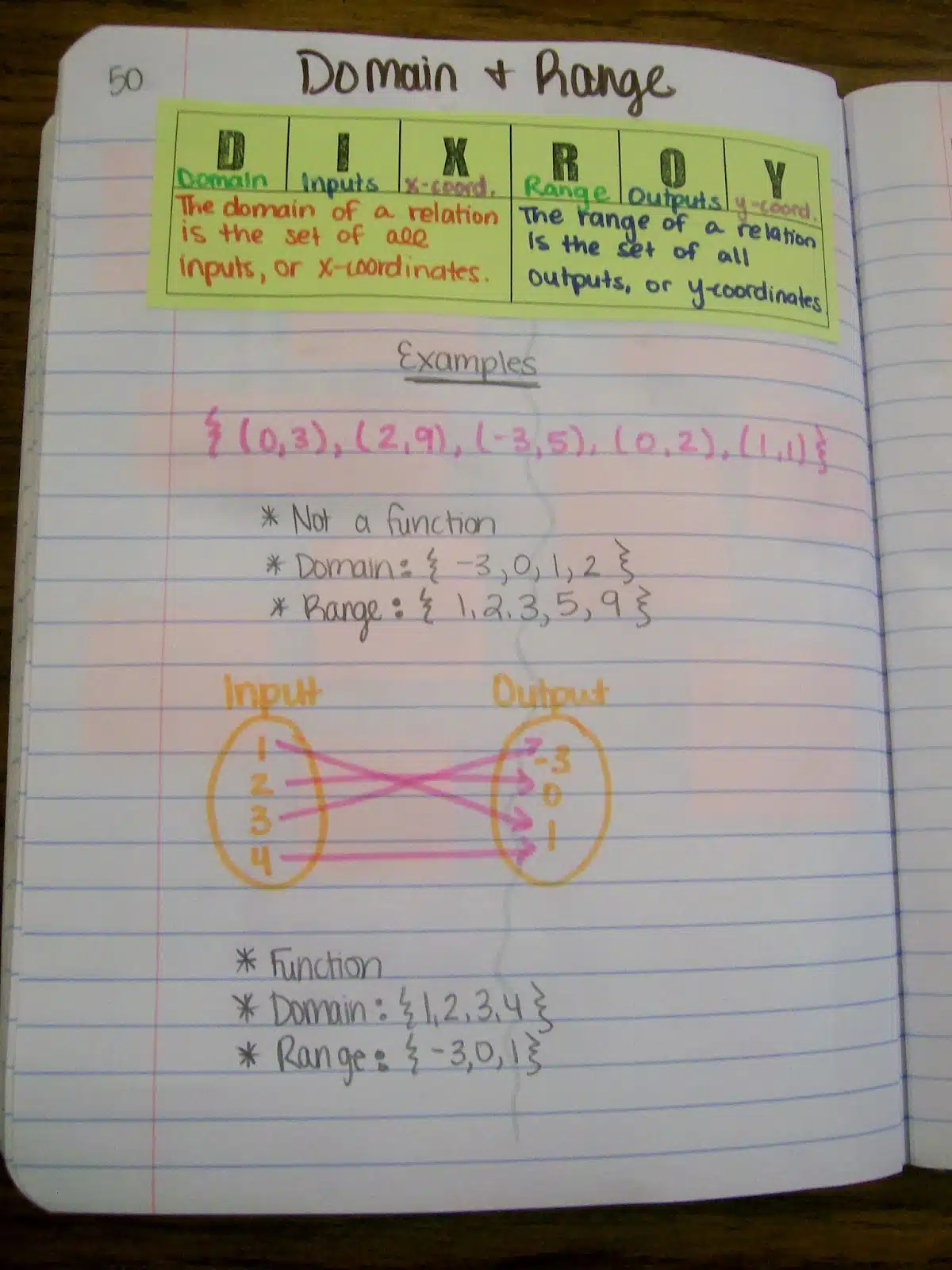 I did see a student write the acronym on their index card to use on their semester test, so I guess at least one student has found it helpful.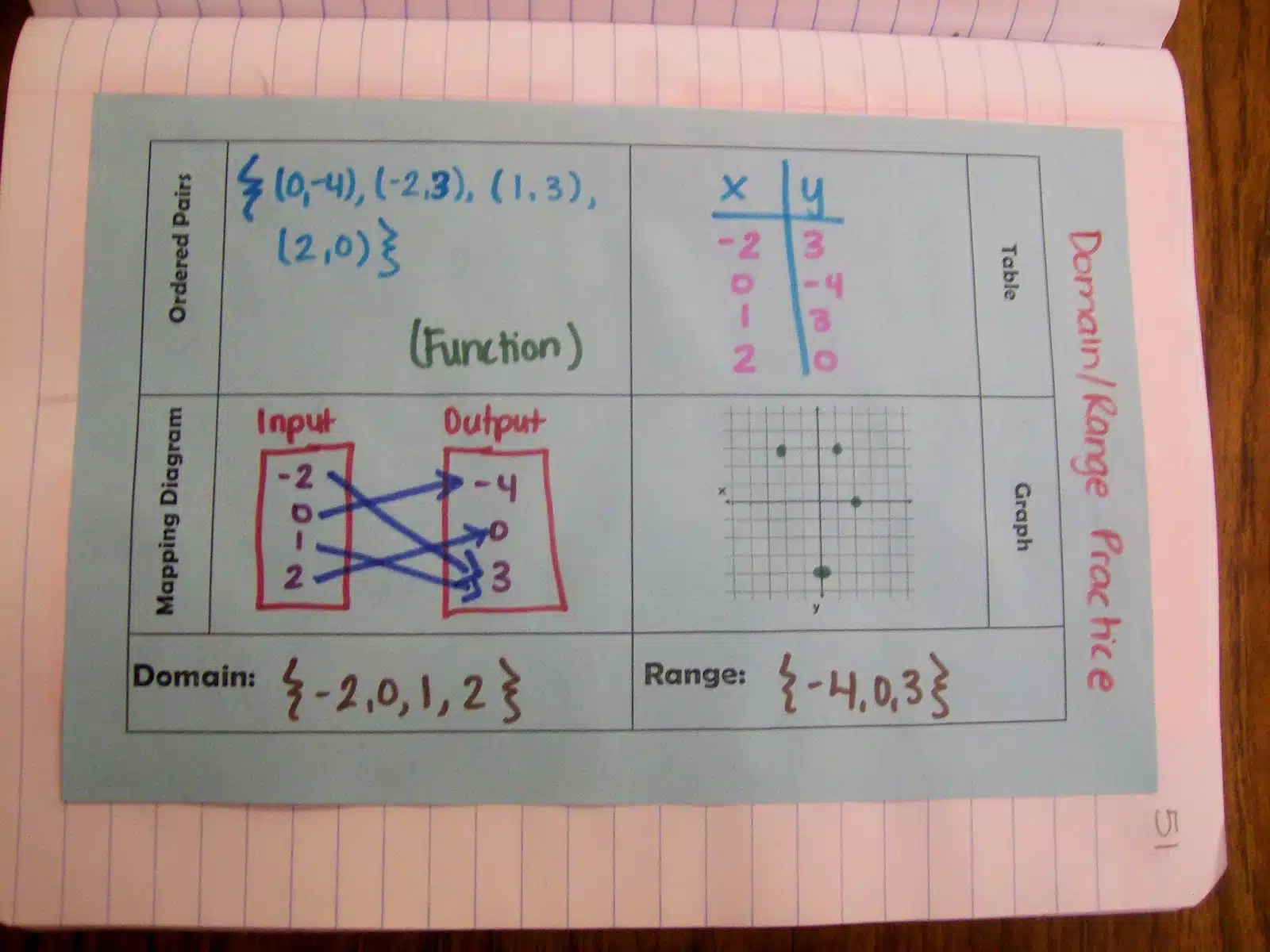 The idea for this half-sheet graphic organizer was stolen, ahem, borrowed from Mrs. Hester. She posted a picture of this organizer from her 8th grade interactive notebook, and I fell in love. So, I typed up one at the last minute. I uploaded the template for you below. Everything isn't perfectly aligned and centered, but it was the best I could do with the limited time I had. If I wasn't such a procrastinator, my notebooks would be better.
More Activities for Teaching Domain and Range