Looking for a fun polygon art project for your geometry class to complete? Look no further than this Picasso Polygon Portrait project.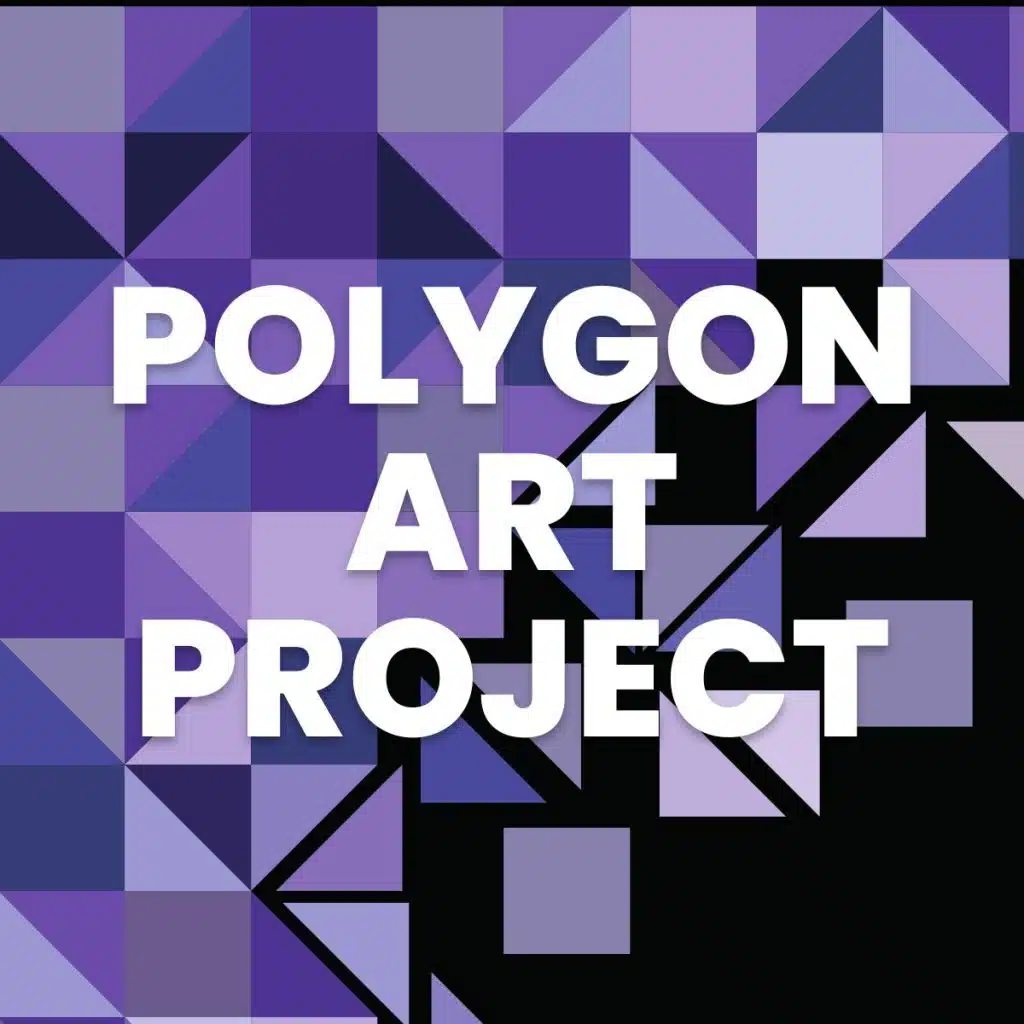 I learned about this geometry project while attending a session titled "Taking the Practice Out of the Worksheet" by Judy Schwarz of Moore Public Schools at the Oklahoma Council of Teachers of Mathematics Summer Conference.
Students are given a set of requirements of what must be in their self-portrait. Students MUST use a ruler when completing the project.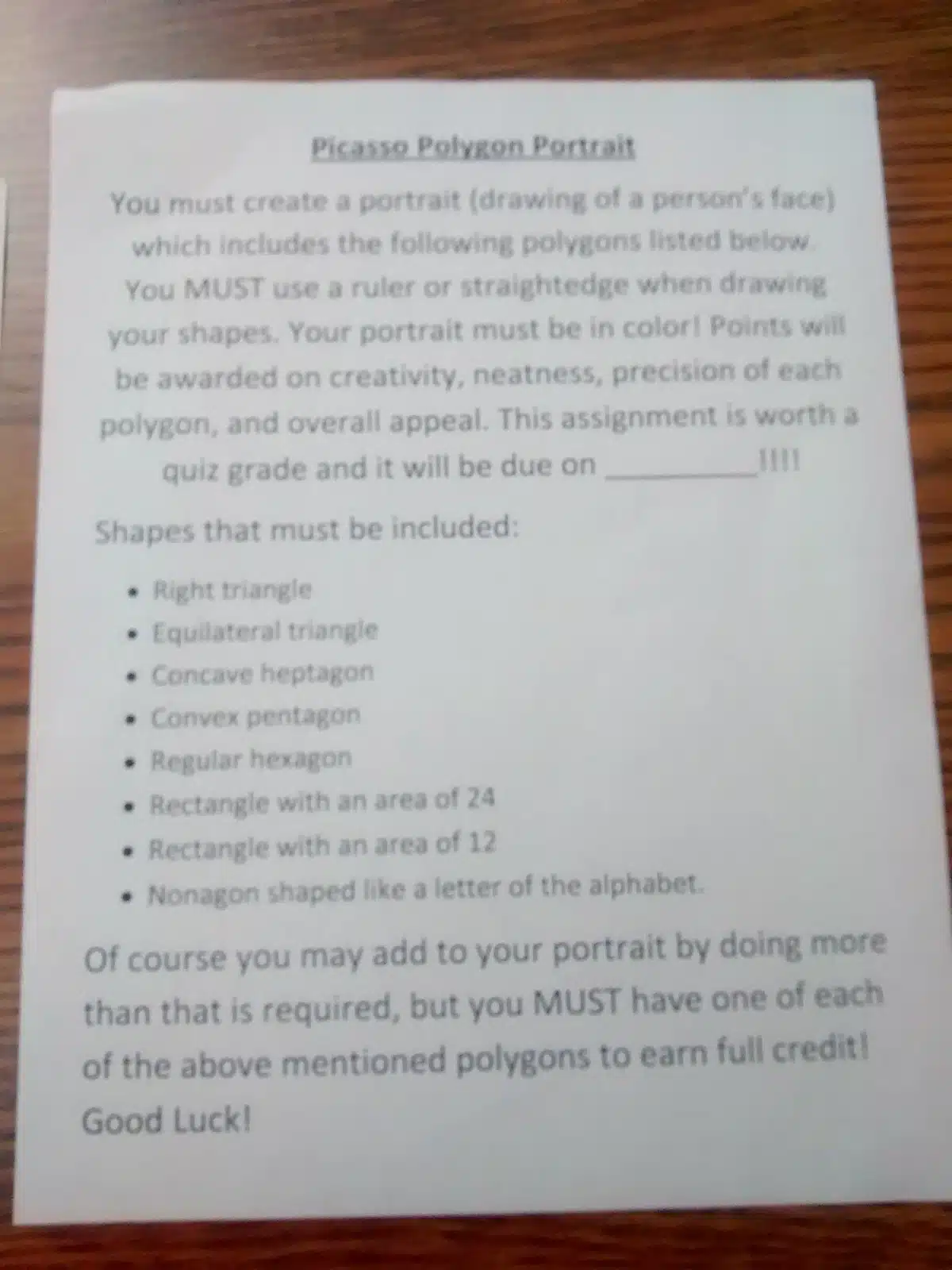 Here's what a finished portrait looks like: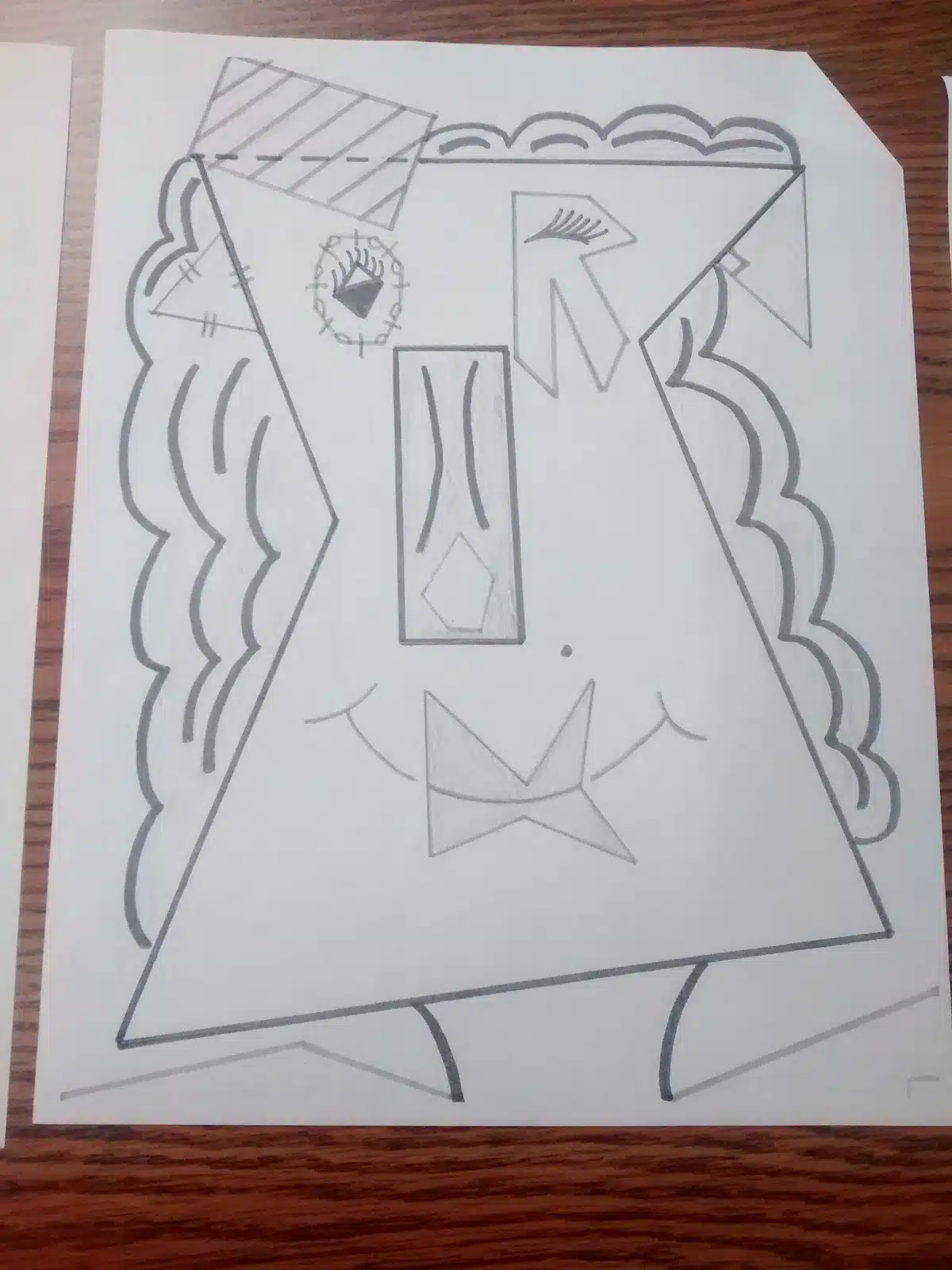 Students peer grade each other's projects using a rubric.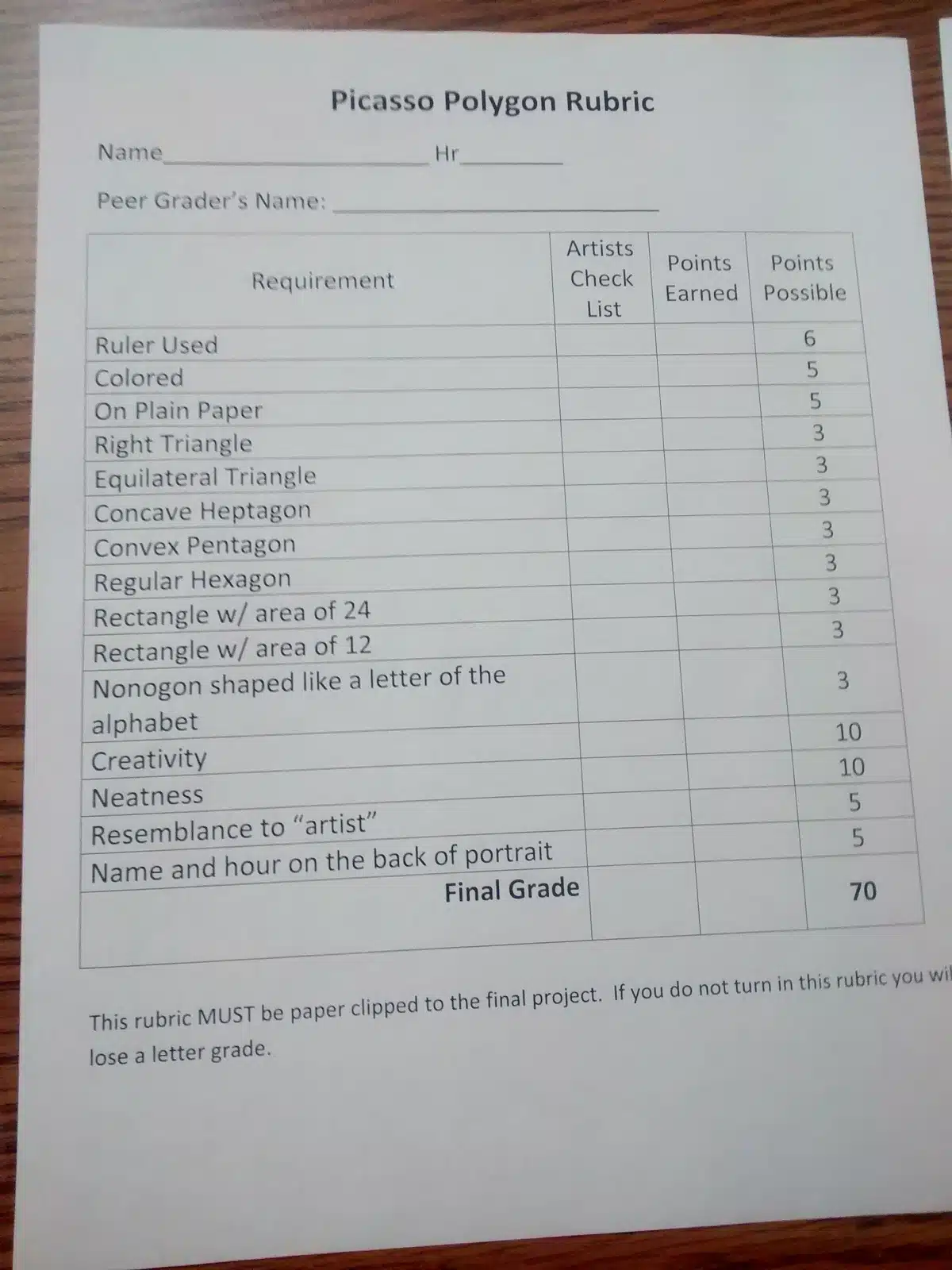 I really liked Judy's explanation of how she has her students peer grade each other's projects. She takes up all of the projects, shuffles them, and hands them back to students to grade.
She makes sure that best friends aren't grading each other's work. Students use a copy of the rubric to grade another student's project. When students are done grading, they take the original project and the rubric and deliver it to the student it belongs to.
Each student looks at the rubric and decides if they agree with the grade they have been given. If a student disagrees with the way they have been graded, they take a colored sheet of paper and staple it to the top of the project with why they disagree with the grade the other student gave them.
When the teacher is entering grades, he/she just need to double check the projects that have colored sheets of paper on top.
More Geometry Teaching Resources