I created this set of writing linear equations graphic organizers to give my Algebra 1 students practice writing linear equations given a graph, intercepts, a set of points, or a point and a slope.
Students are given several pieces of information, and they have to figure out every single other piece of information. I love it!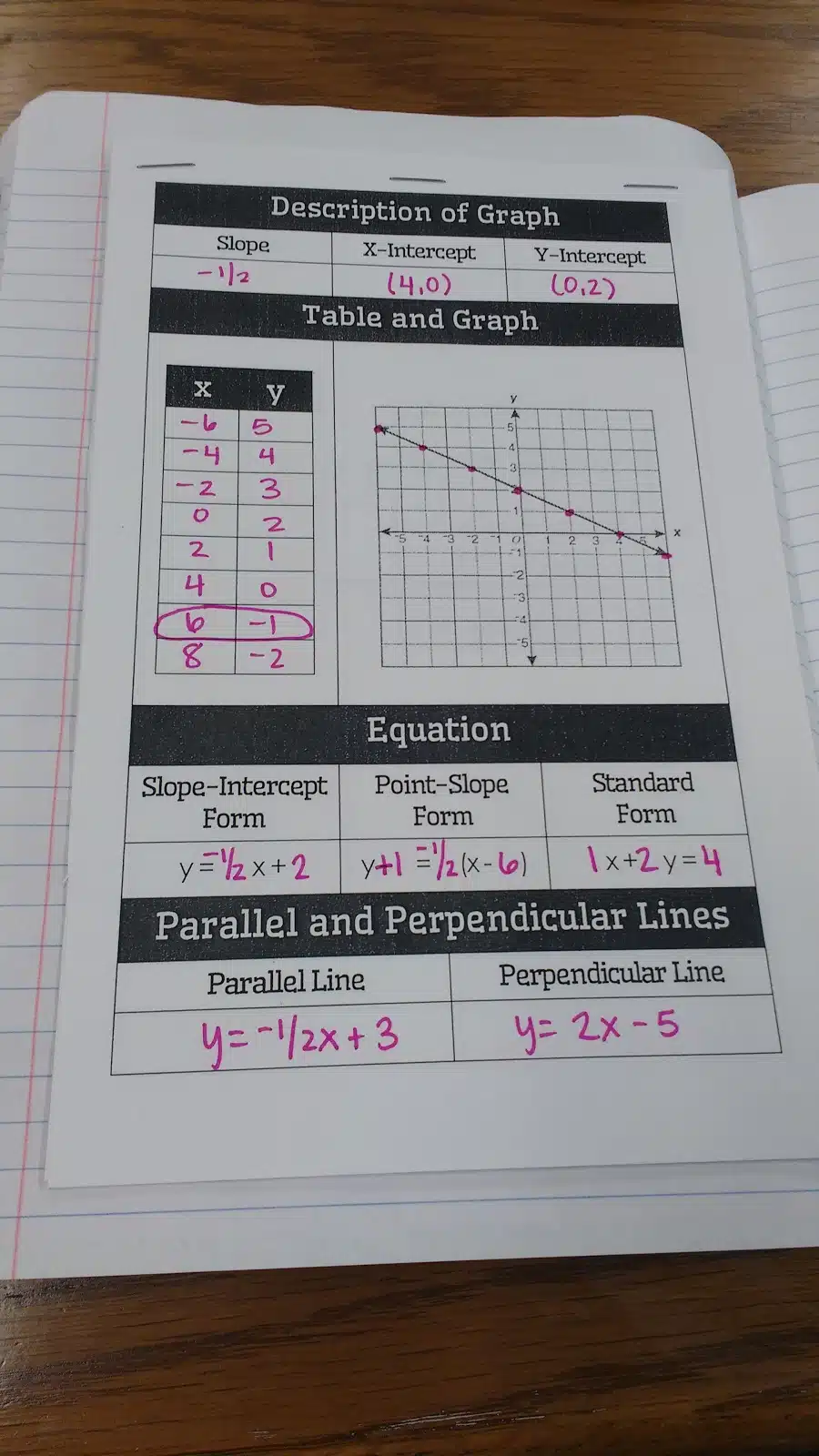 Finding some of the information (usually standard form and sometimes x-intercepts) requires writing out work. As you can see in the photo above, we wrote the work on the back of the half-sheet.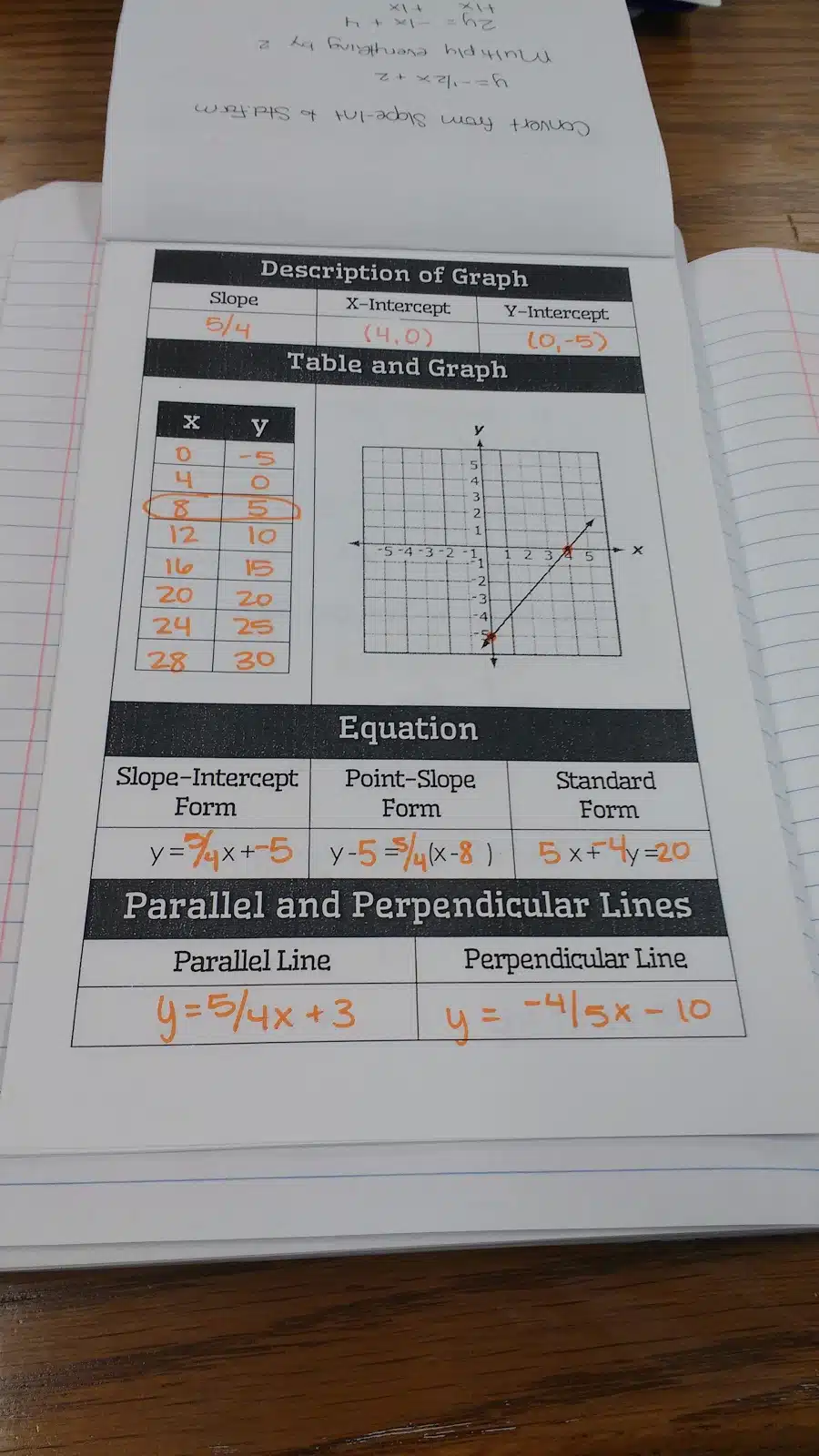 We stapled all of our practice sheets together at the top. We only glued in the back page to save paper.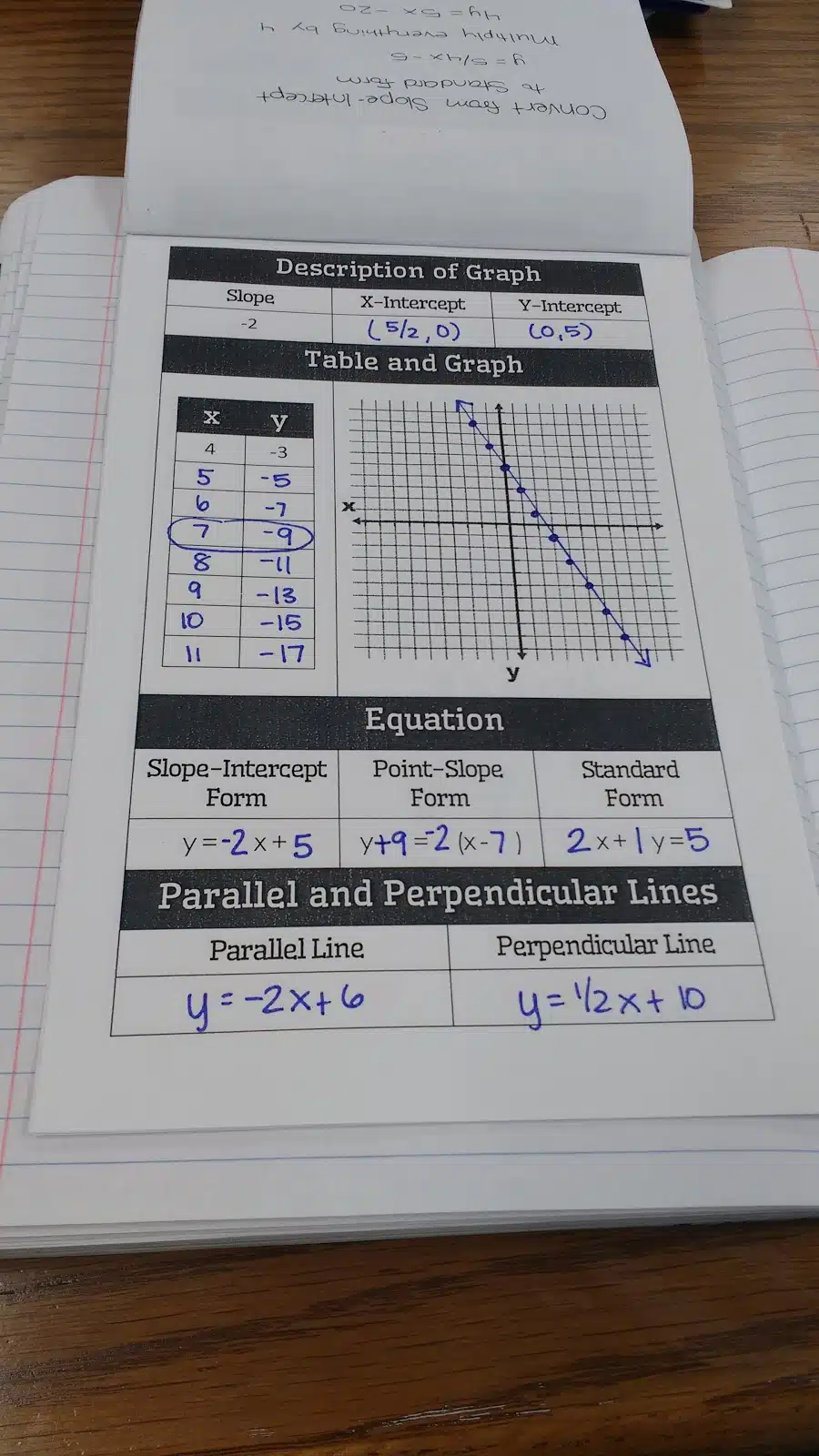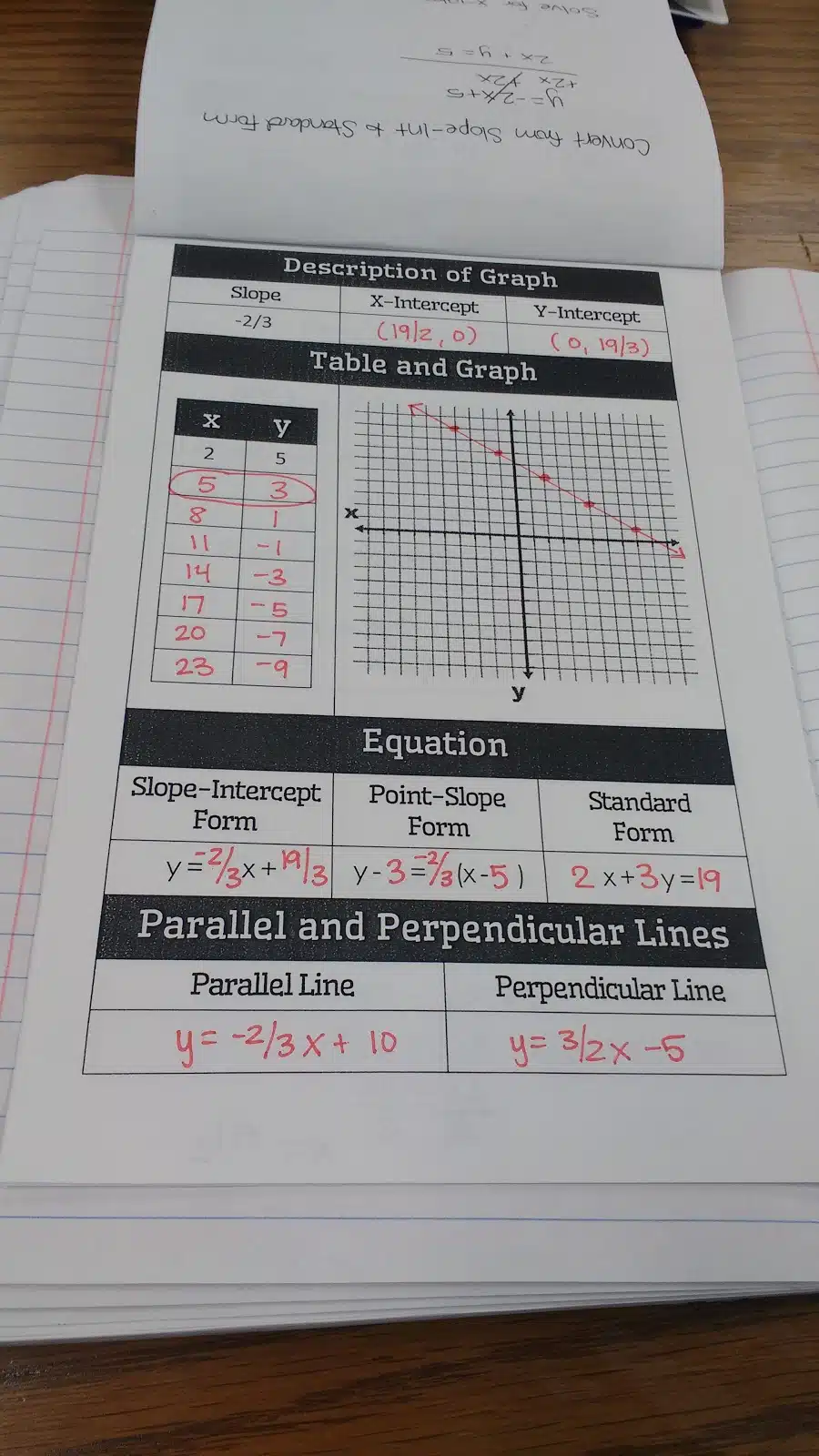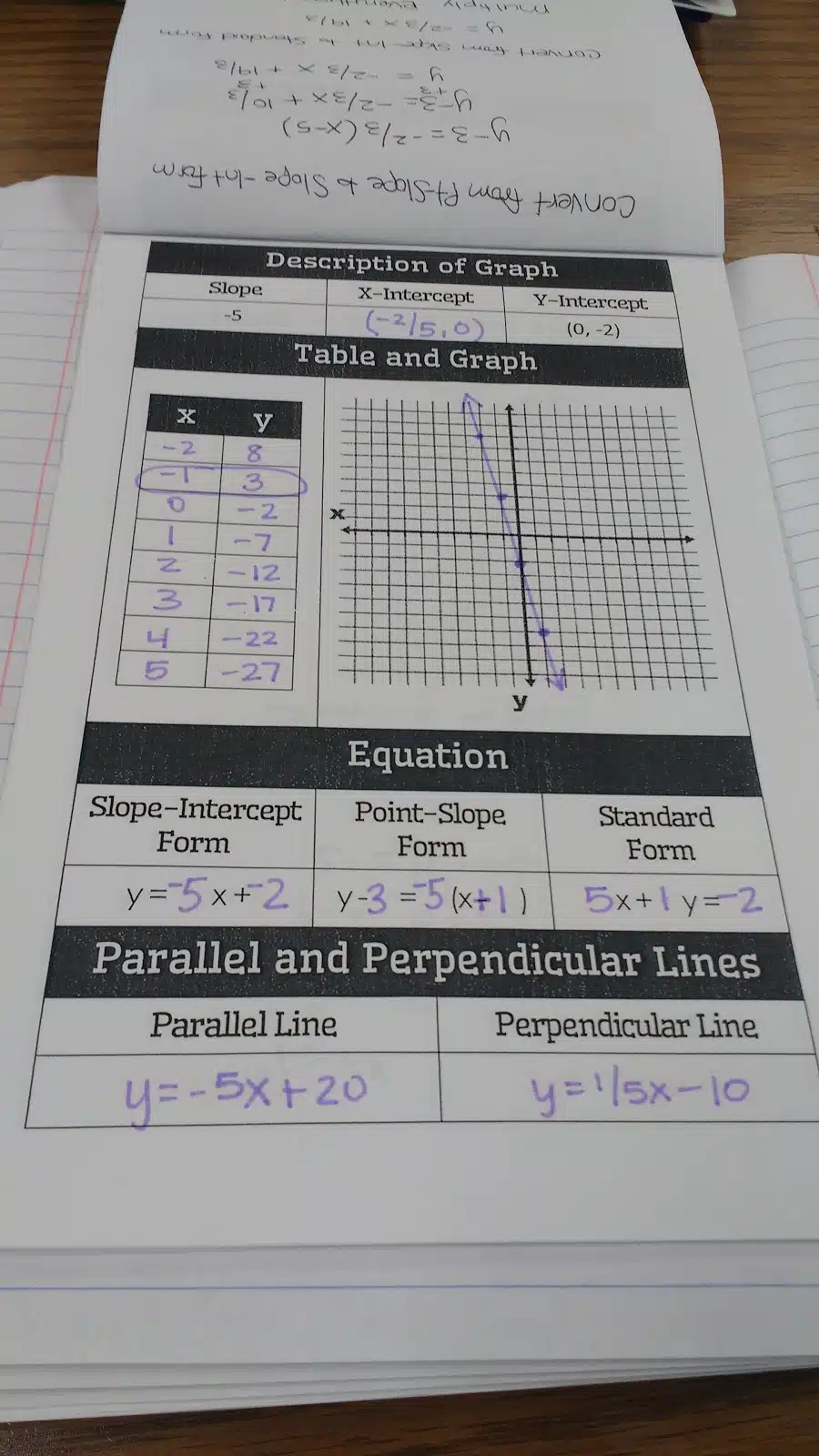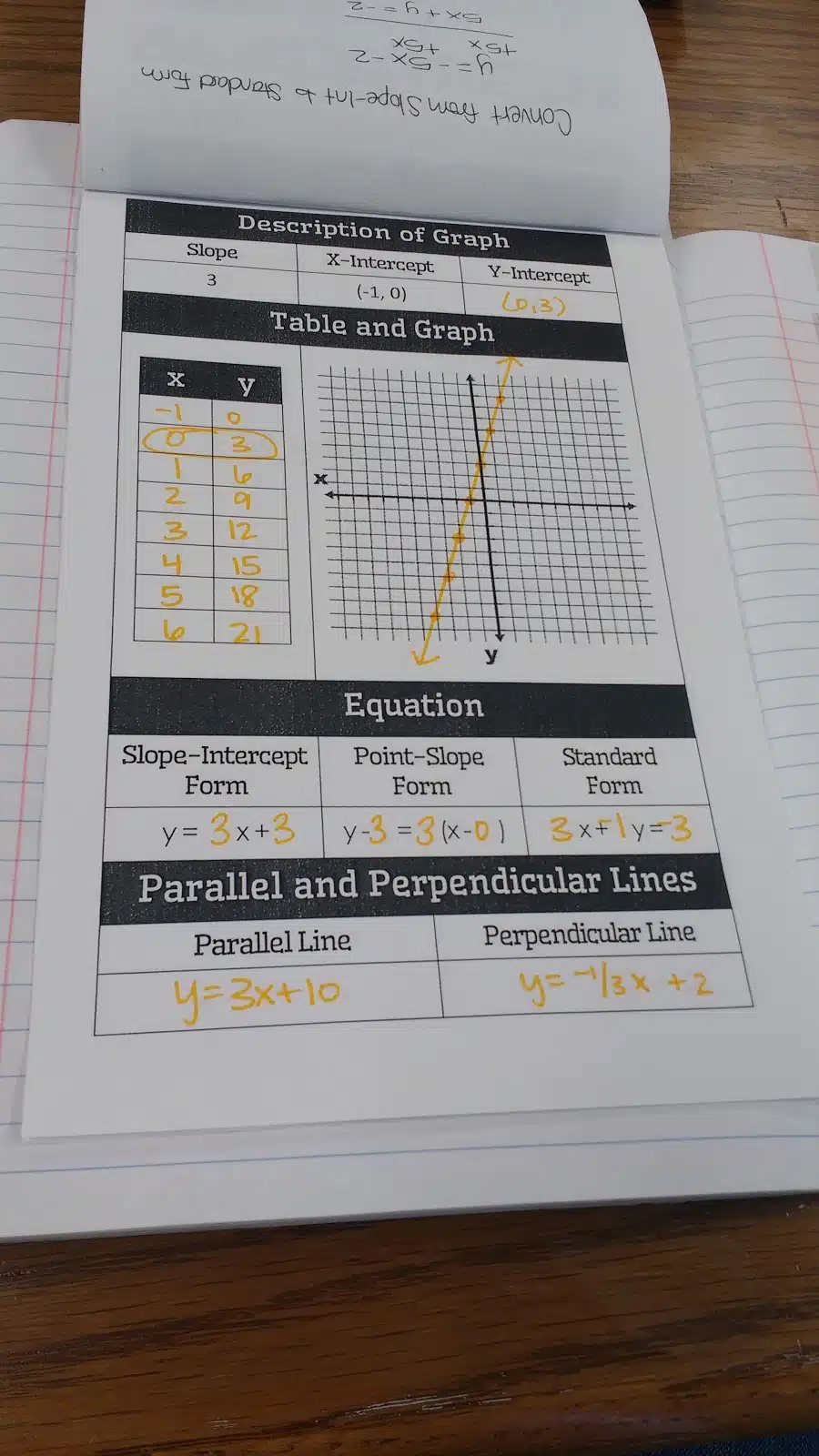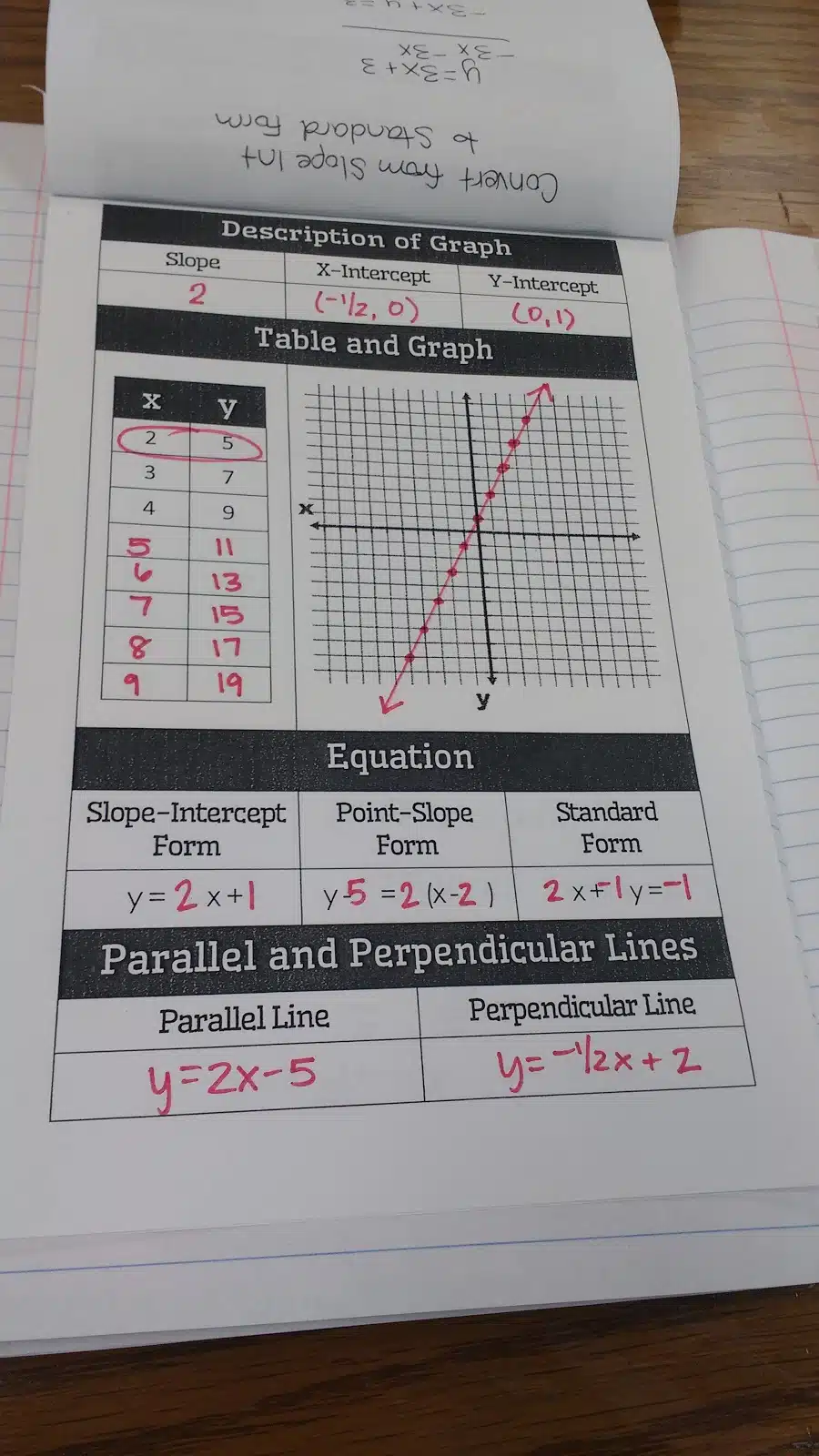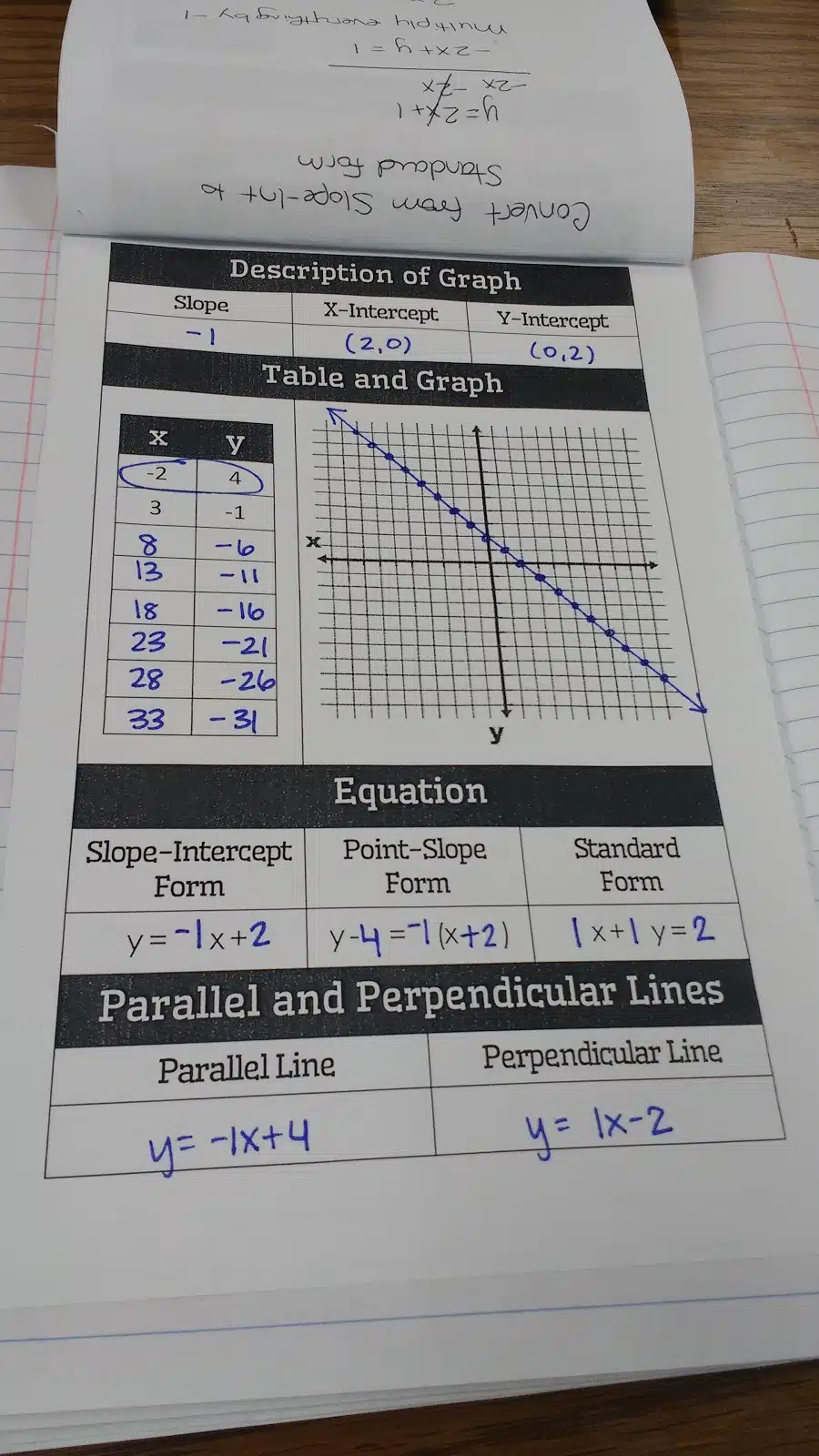 Another thing I'm proud of is the fact that I required my students to write a parallel and perpendicular line. I think a big problem I've had in the past with teaching parallel and perpendicular lines is that we did them for a day or two and that was it. This year, I'm trying to incorporate them throughout the unit. This is leading to a much deeper and lasting understanding!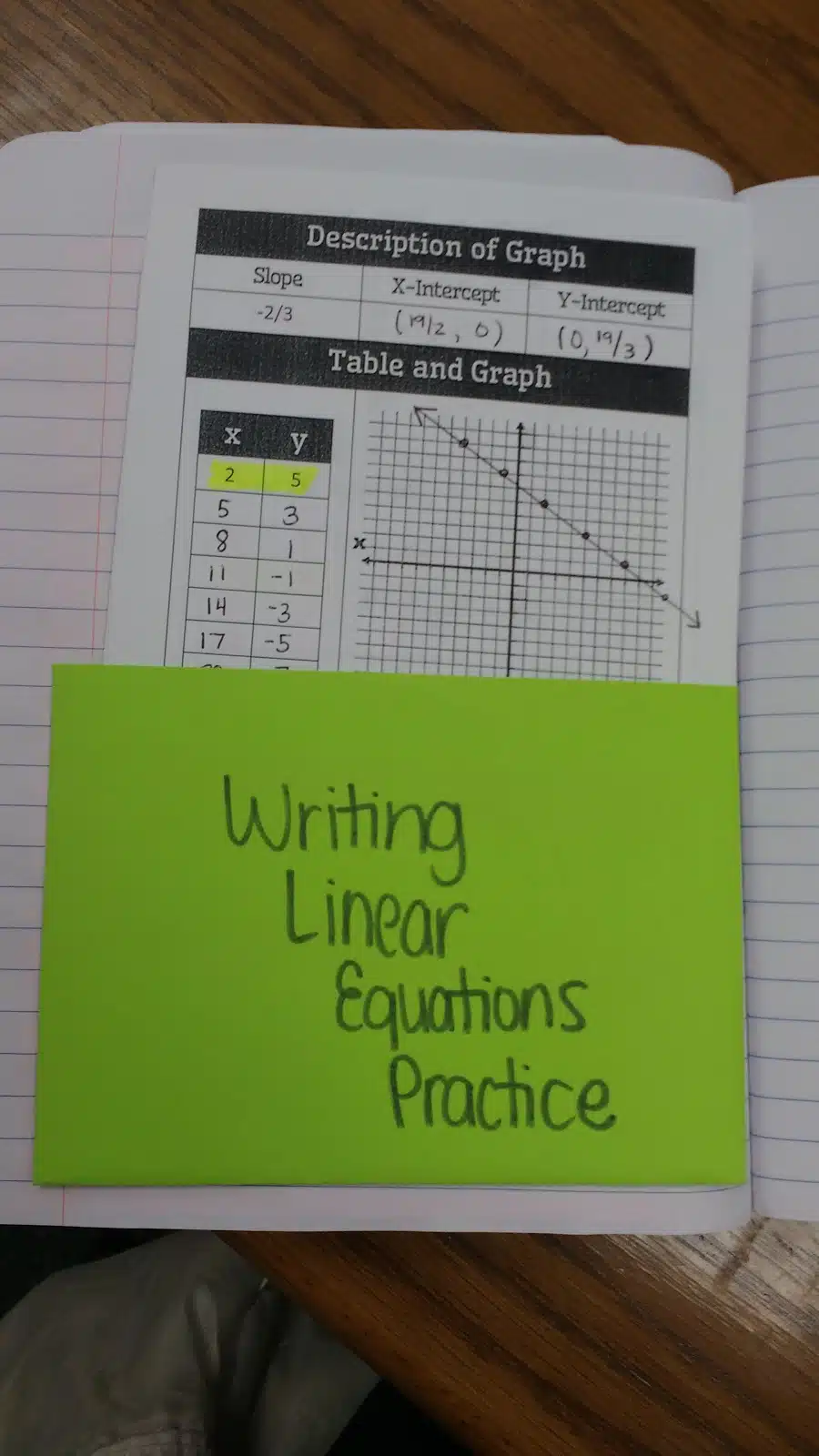 More Activities for Teaching Linear Functions