I created this solving systems by graphing foldable for my Algebra 1 students to glue in their interactive notebooks. This was our first topic in our systems of equations unit.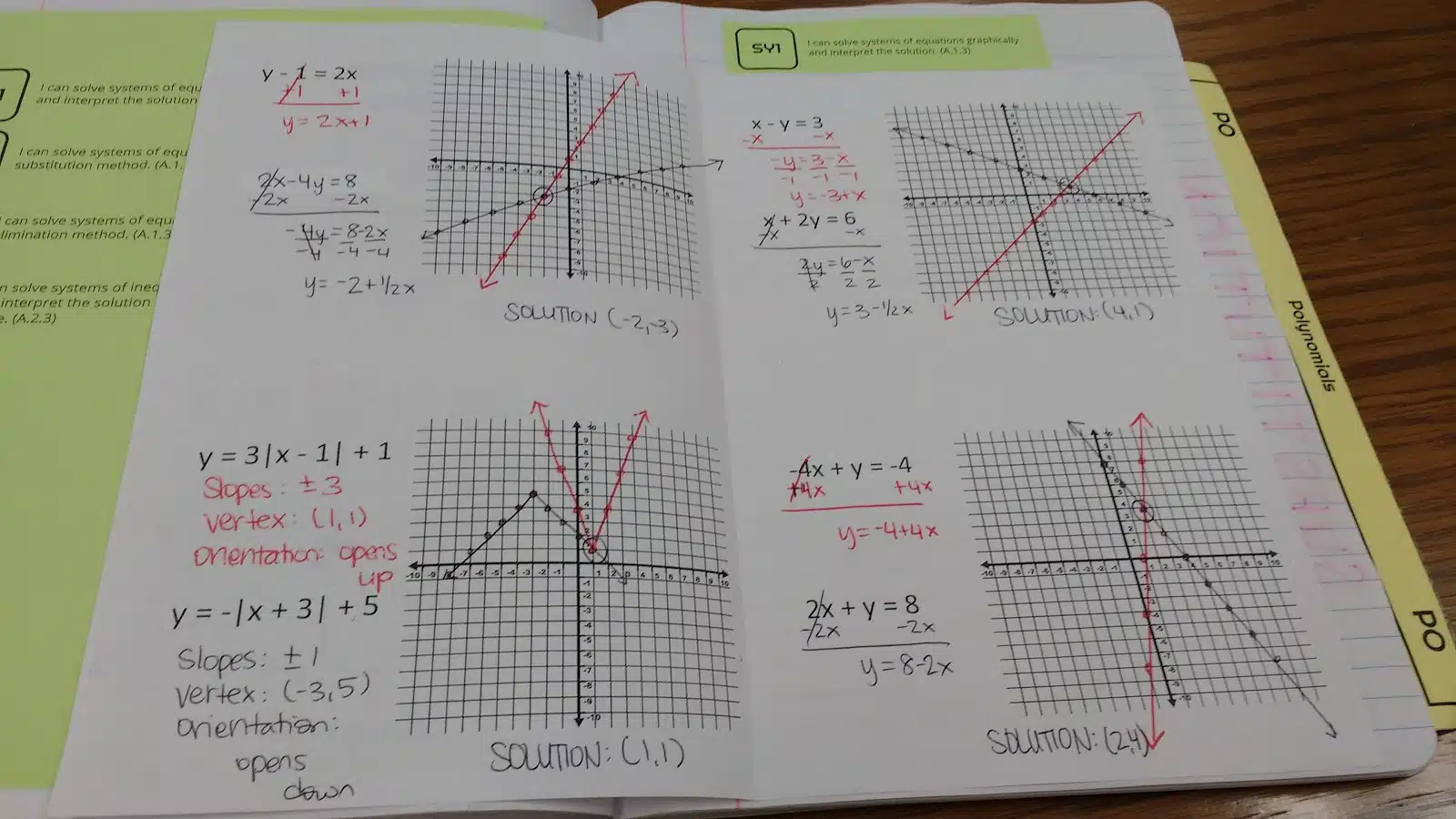 In the future, I think I would want to modify these notes to have a specific box for students to write the ordered pair of the solution in.
Alternate Version Including Systems of Inequalities
I have also created an alternate version of this foldable that includes systems of inequalities.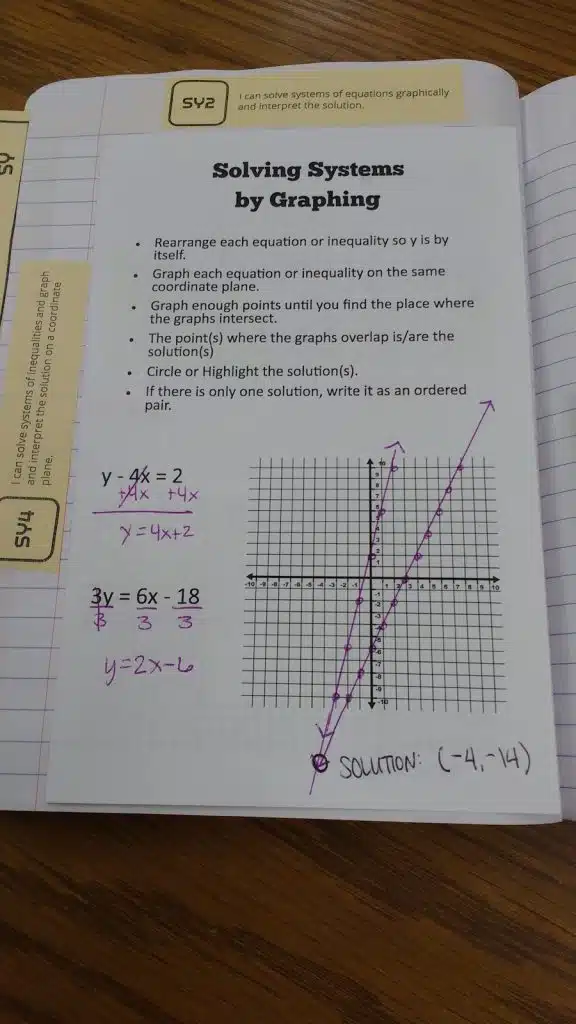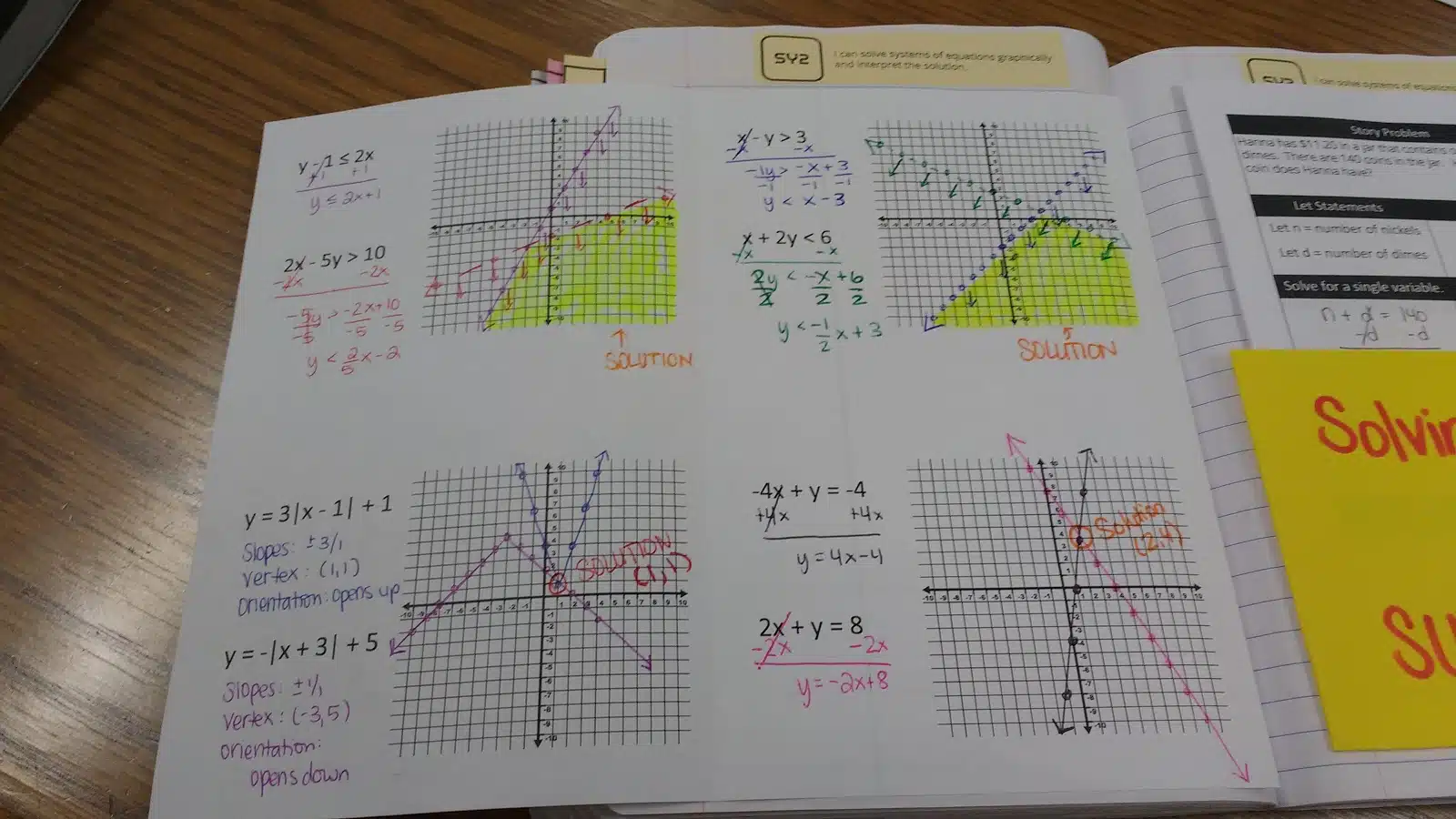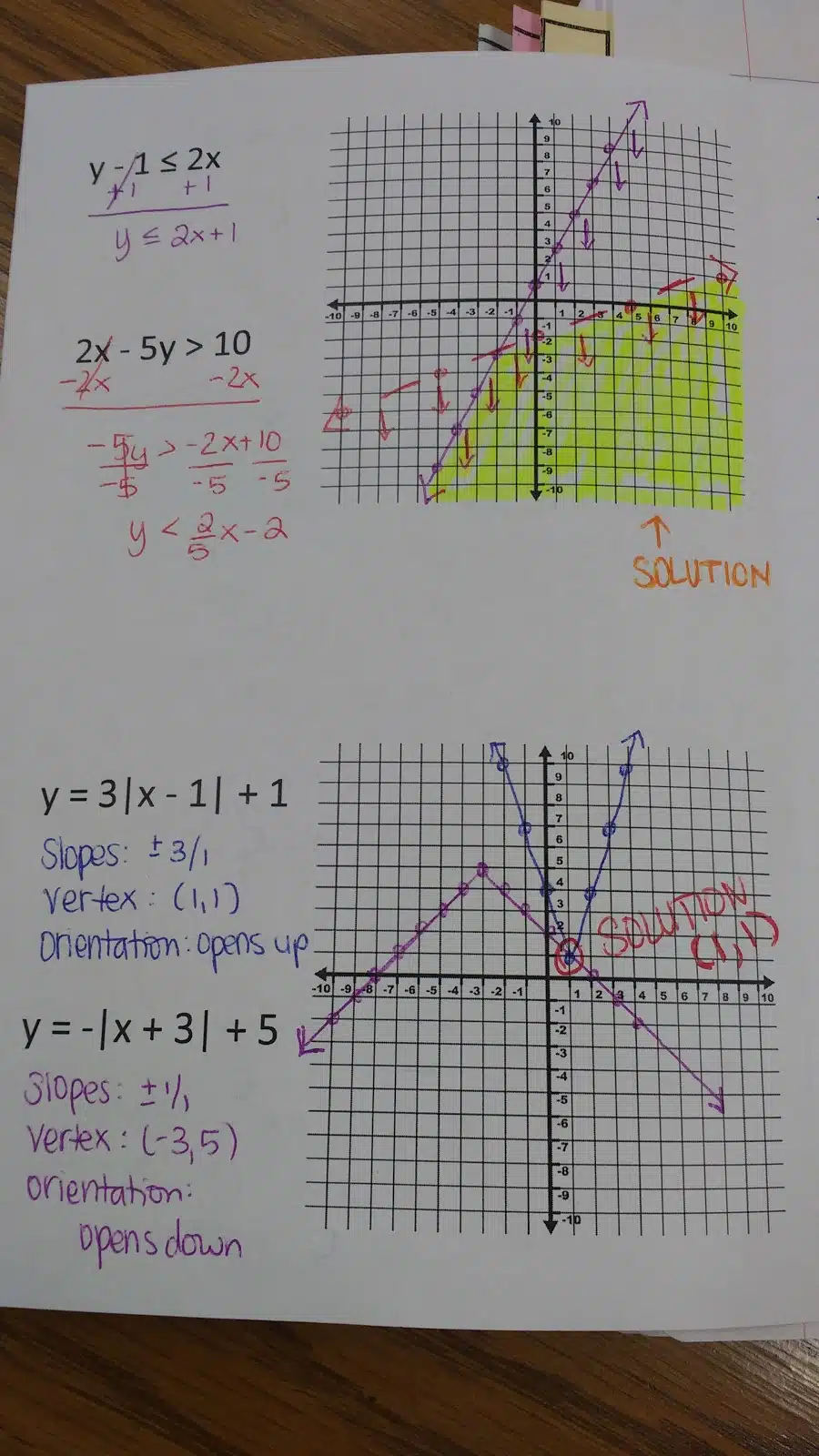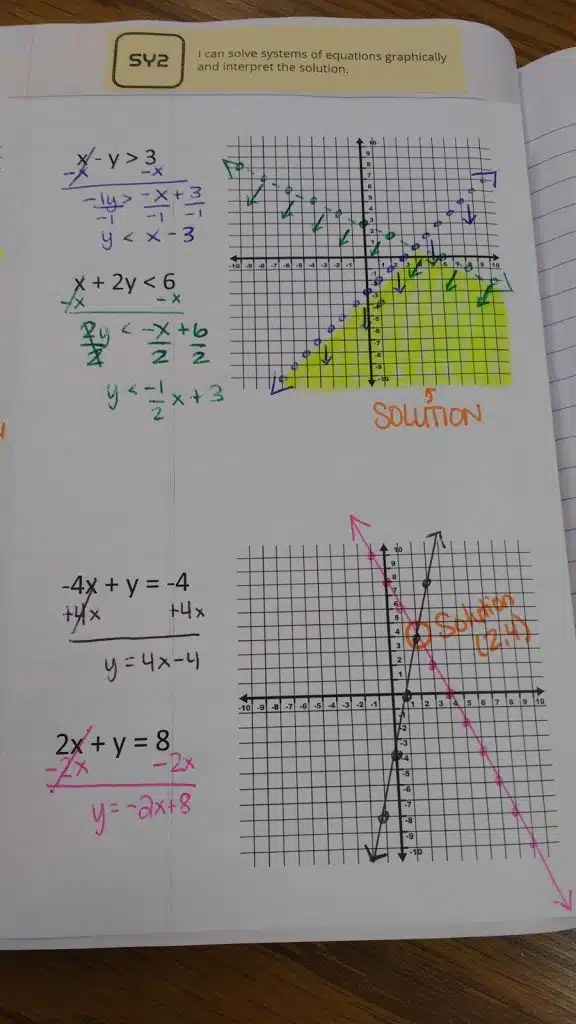 More Resources for Teaching Systems of Equations and Inequalities