Today I want to highlight a collection of Balancing Act Puzzles from Heather Sparks. Heather is a bit of a legend in the world of Oklahoma math teaching. She was the 2009 Oklahoma Teacher of the Year. If you teach middle school math, her website is worth a browse. I am positive you will find multiple lesson ideas!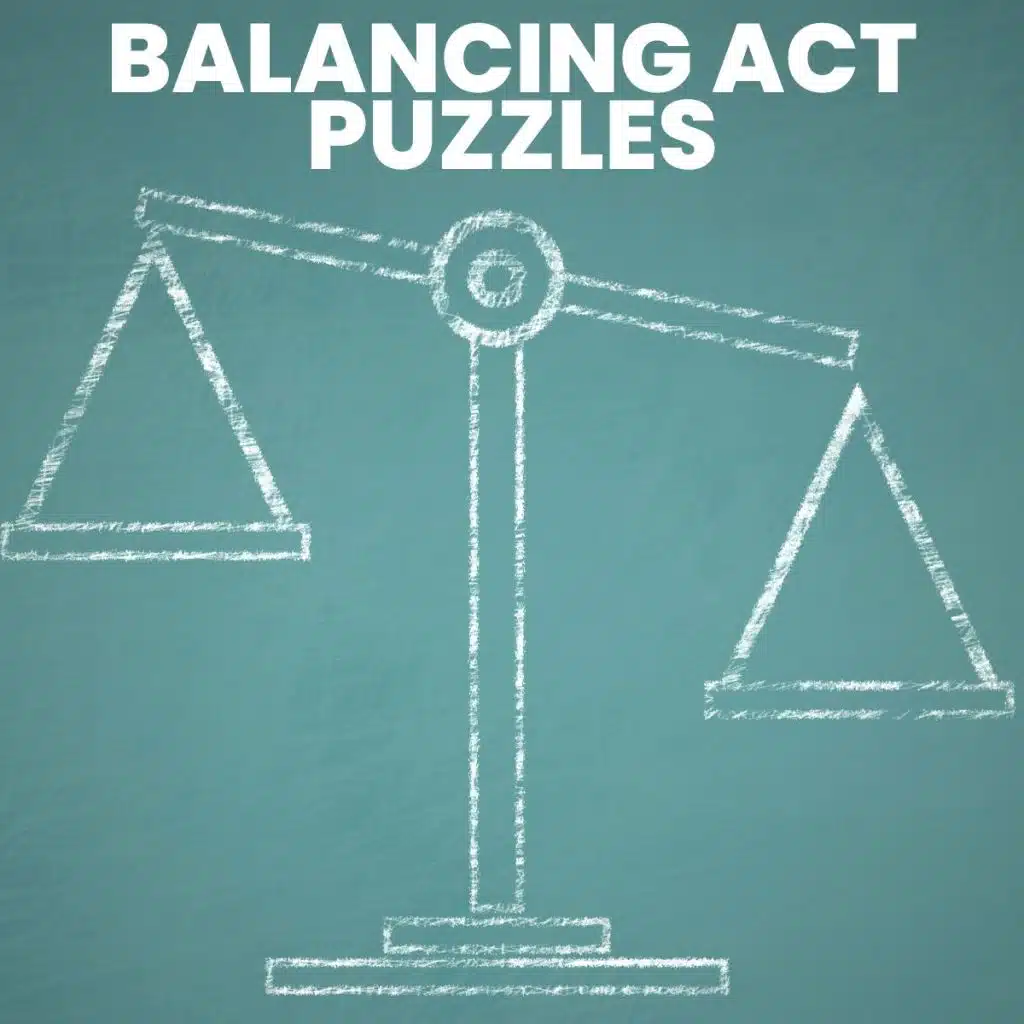 Heather has created a free PDF of 20 balance puzzles for teachers to use in their classrooms. These make a great bellwork activity. They are also a great addition to units on equations or systems of equations.
There are five levels of puzzles (levels A – E). The puzzles get progressively harder as the levels progress!
If you like these puzzles, you will also want to check out SolveMe Mobiles for an online interactive version of these puzzles.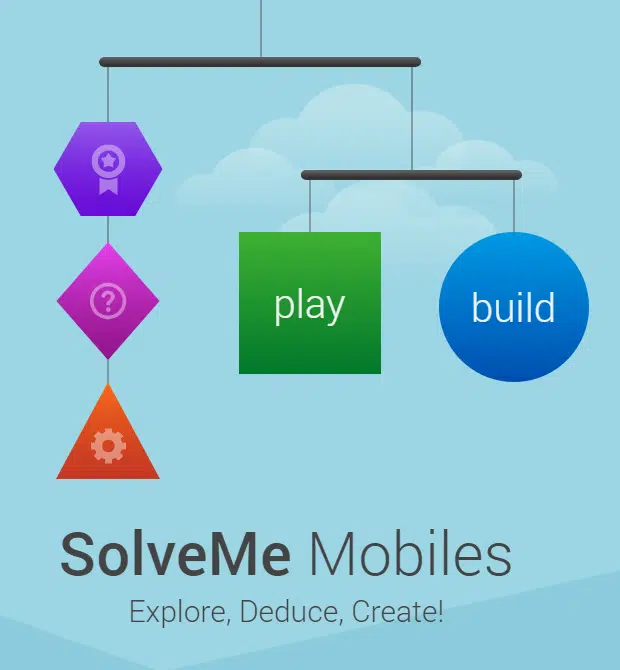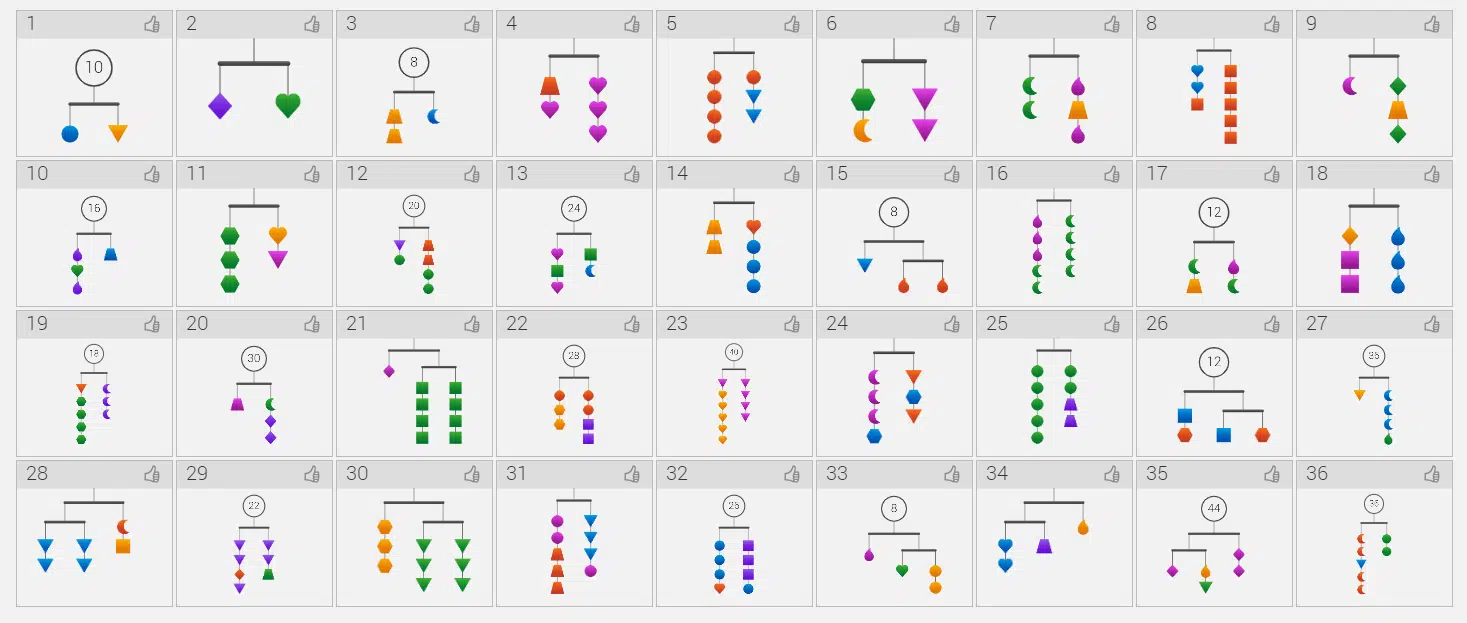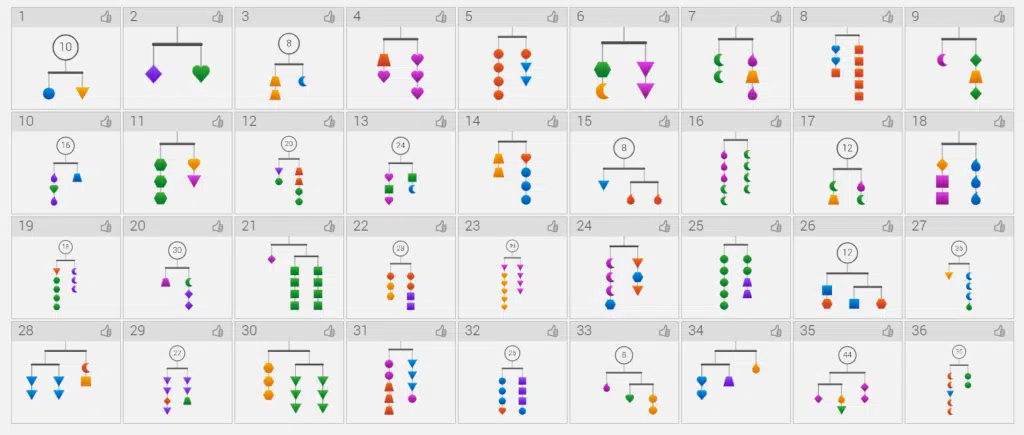 More Resources for Teaching Systems of Equations and Inequalities