I created this graphing linear equations practice book to use with my Algebra 2 students as part of our review unit.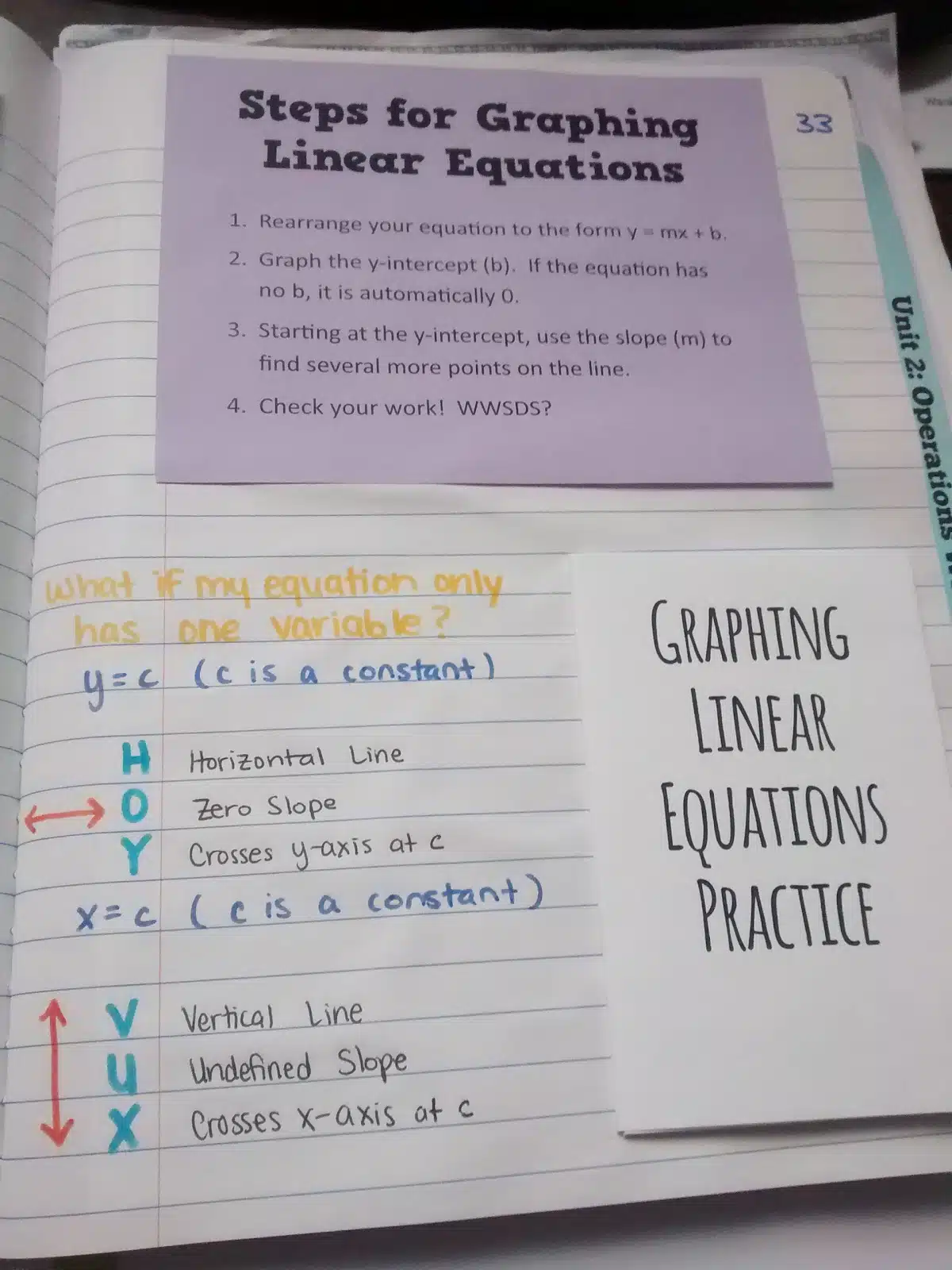 I typed up a quick set of steps to save us some time while taking notes.
We talked through HOYVUX again since it had been a while since they'd seen it.
Some of my students had a different Algebra 1 teacher, so we also had to rewatch Slope Dude. The other students insisted.
Before class, I quickly put together a poof book of practice equations to graph.
I found these awesome instructions (via Pinterest) that show how to easily fold the poof book.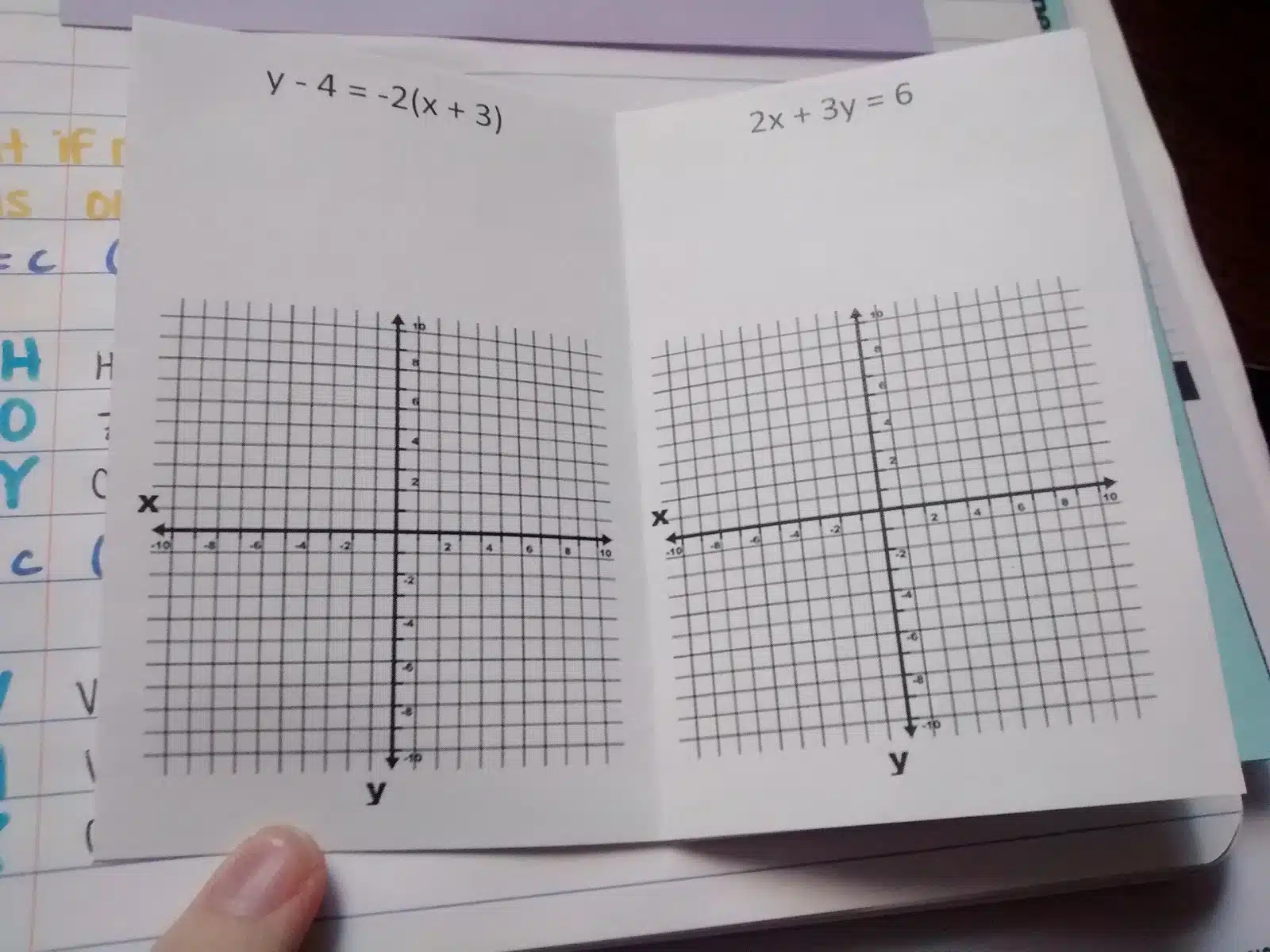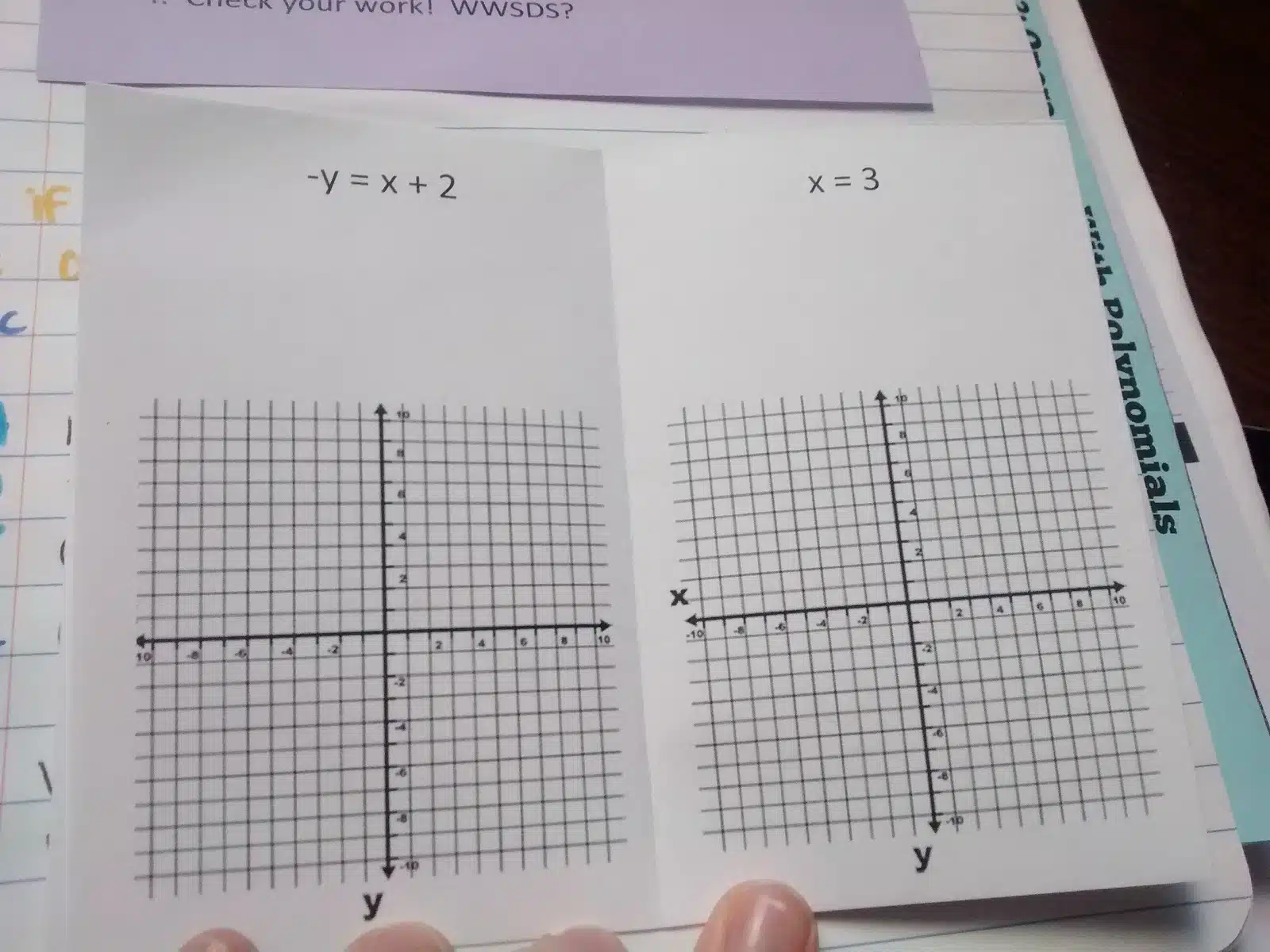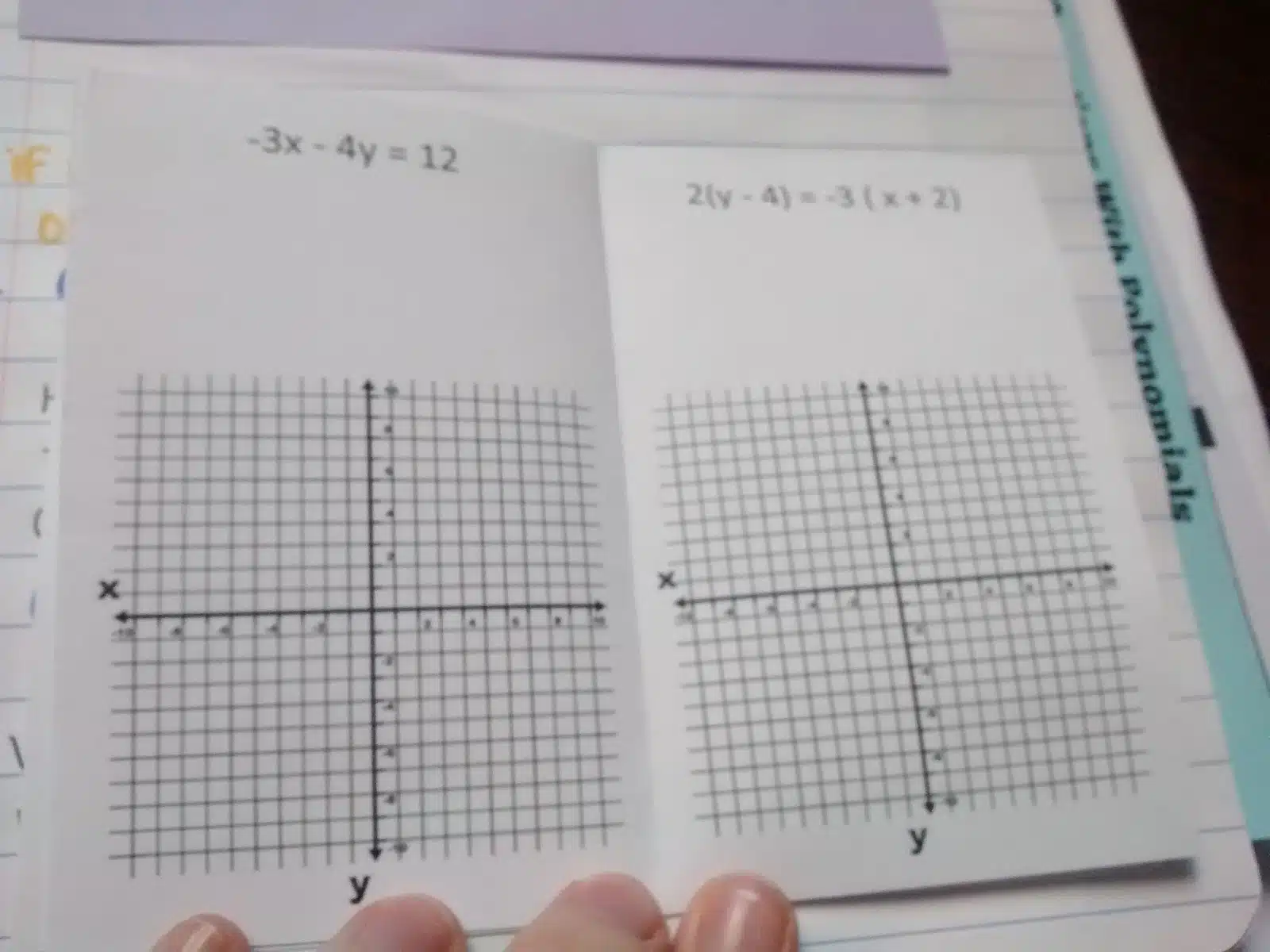 There was only one problem with this poof book that students quickly pointed out. With the exception of the vertical line, all of the other lines ended up having a negative slope.
Oops! I'll definitely fix this next time I use this with a group of students. Don't worry, I'll upload the editable Publisher file so you can change the equations to your heart's content!
More Activities for Teaching Linear Functions