Today I'm sharing the interactive notebook page my students created to summarize solving quadratics by square roots. Solving quadratic equations by square roots is one of my students' favorite ways to solve quadratic equations.
I covered solving by square roots after solving by factoring. Since my Algebra 2 students still struggle with factoring fluently, solving by square roots is like a breath of fresh air to them.
They get it. Square roots are accessible. However, they have a tendency to forget that the square root of sixteen is not just four. It's positive or negative four.
No matter how many times I emphasize it, they can't seem to remember the plus or minus sign in front of their answer.
This year, I decided to remedy this by putting an obnoxiously large plus or minus sign in their notebook. We took the notes on top of the plus or minus sign.
These are the same plus or minus signs that I used last year for graphing different types of slope in Algebra 1. I love finding new uses for files I've already created!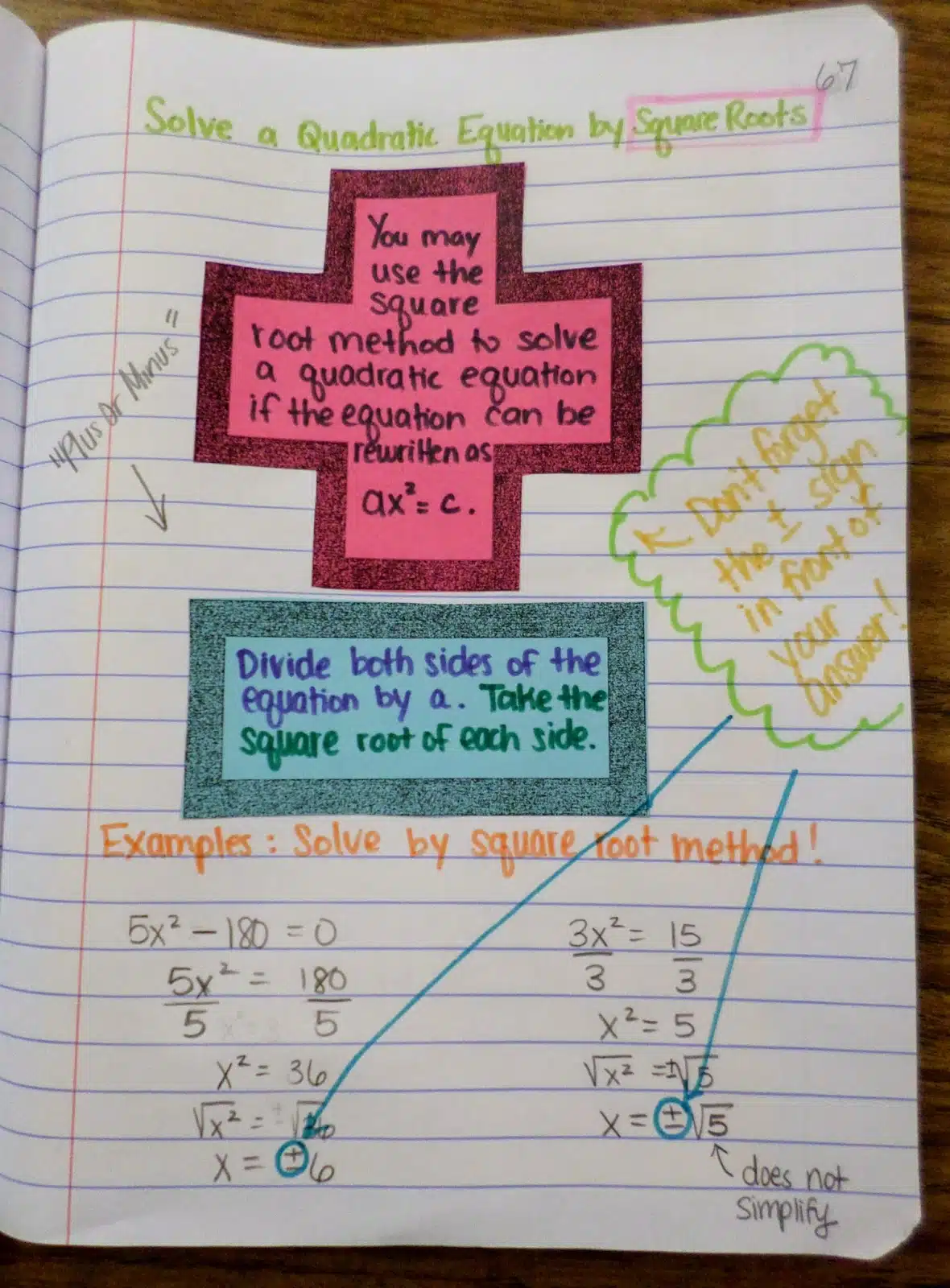 I wish I could say that this method was fool-proof. I wish I could say that my students never forgot the plus or minus sign in front of their answer.
But, then, I'd be lying to you. I do think that this visual helped some of my students, though.
Here's the two-page spread in our interactive notebooks. Here's a link to the blog post about the Zero-Product Property and Solving Quadratics by Factoring.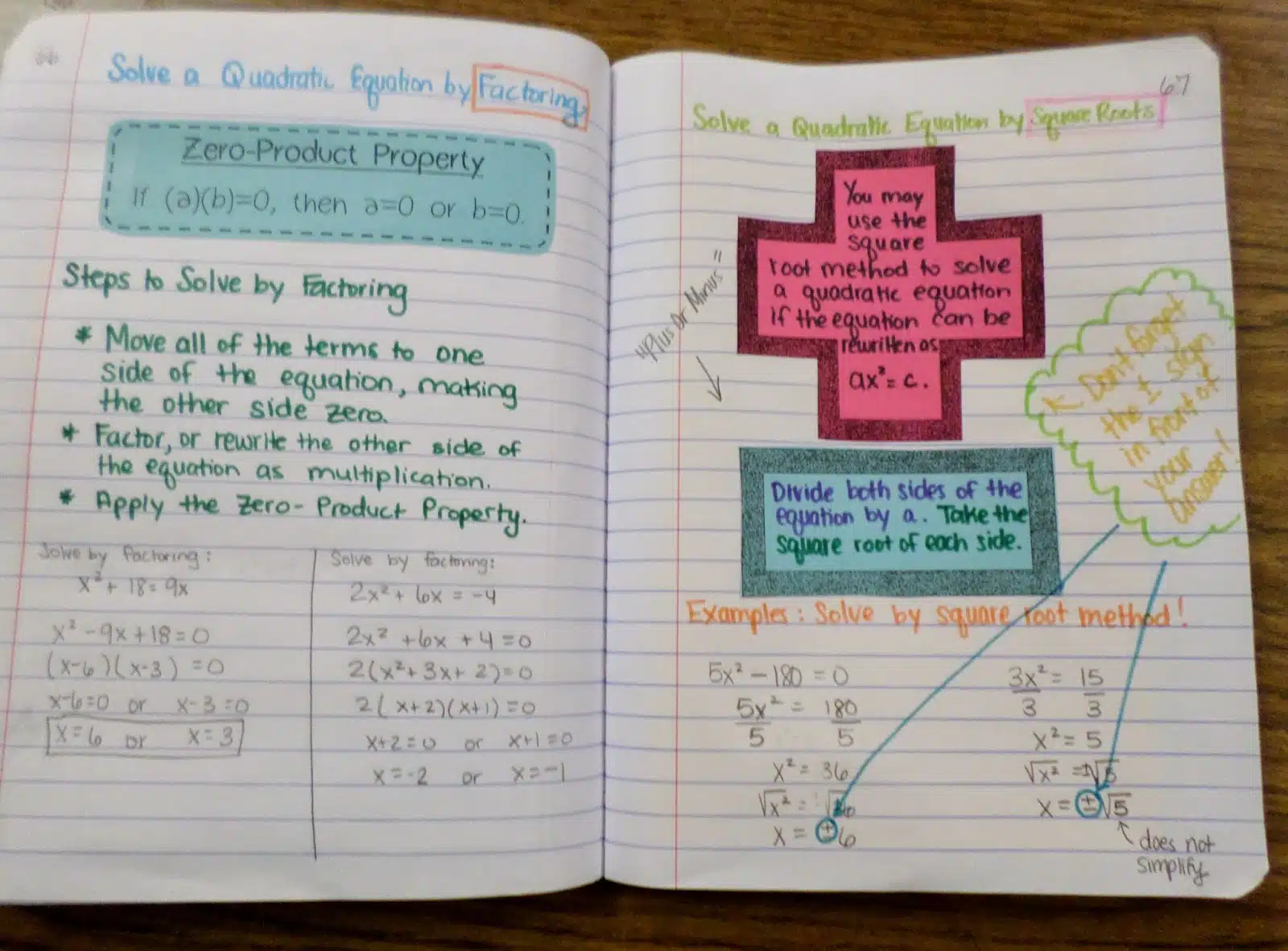 Here's a slightly different version from 2015.
Free Download of Plus or Minus Signs for Solving Quadratics by Square Roots
Plus and Minus Signs (PDF) (644 downloads)
More Resources for Teaching Quadratics