Here is the interactive notebook page I created for my Algebra 2 students over solving quadratics by factoring. I typed up the Zero-Product Property for students to cut out and glue in their notebooks.
In the future, I'd probably type up the steps as well to save time. I might make them fill in the blank or something similar…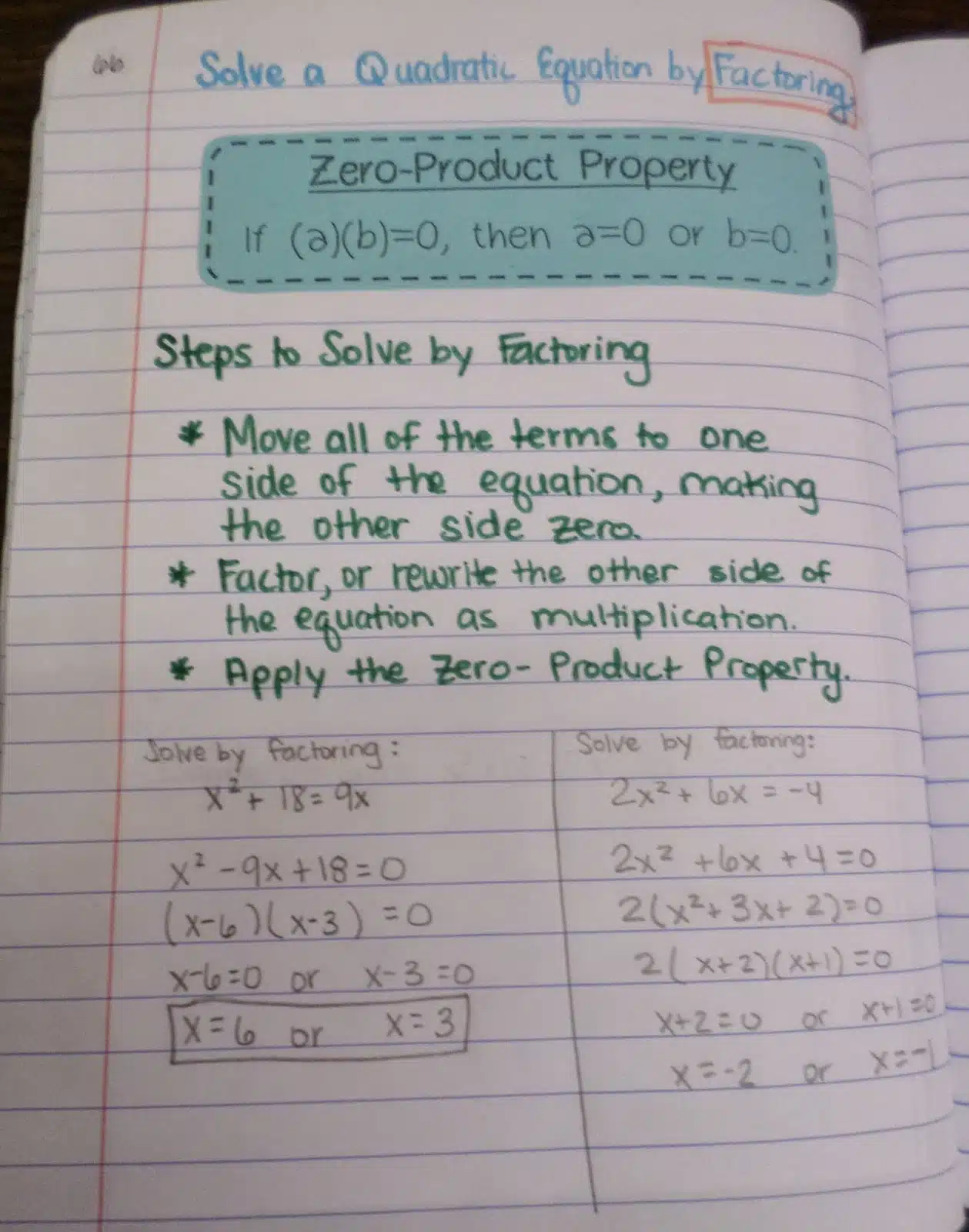 My 2015 notes for this topic looked very similar.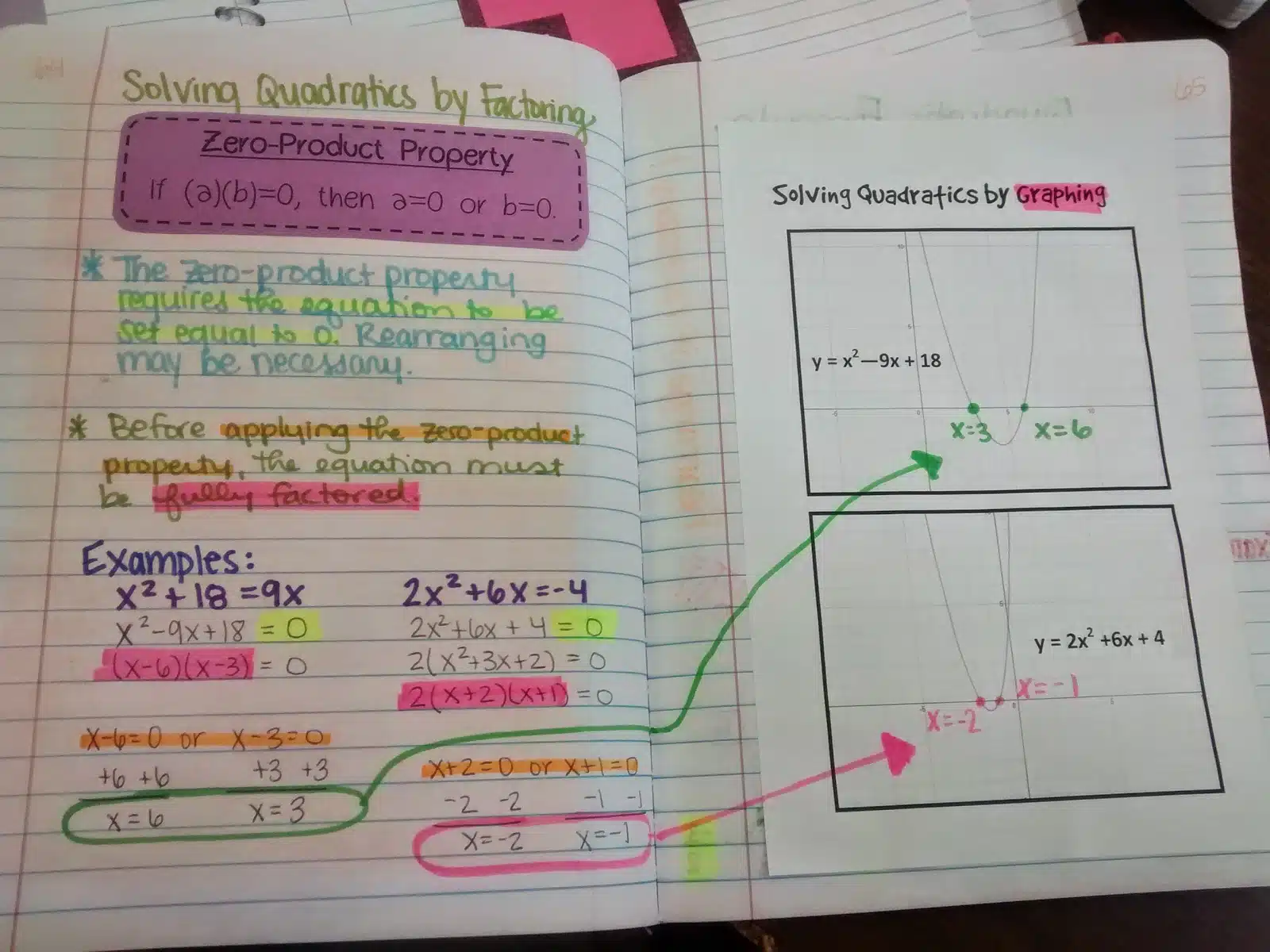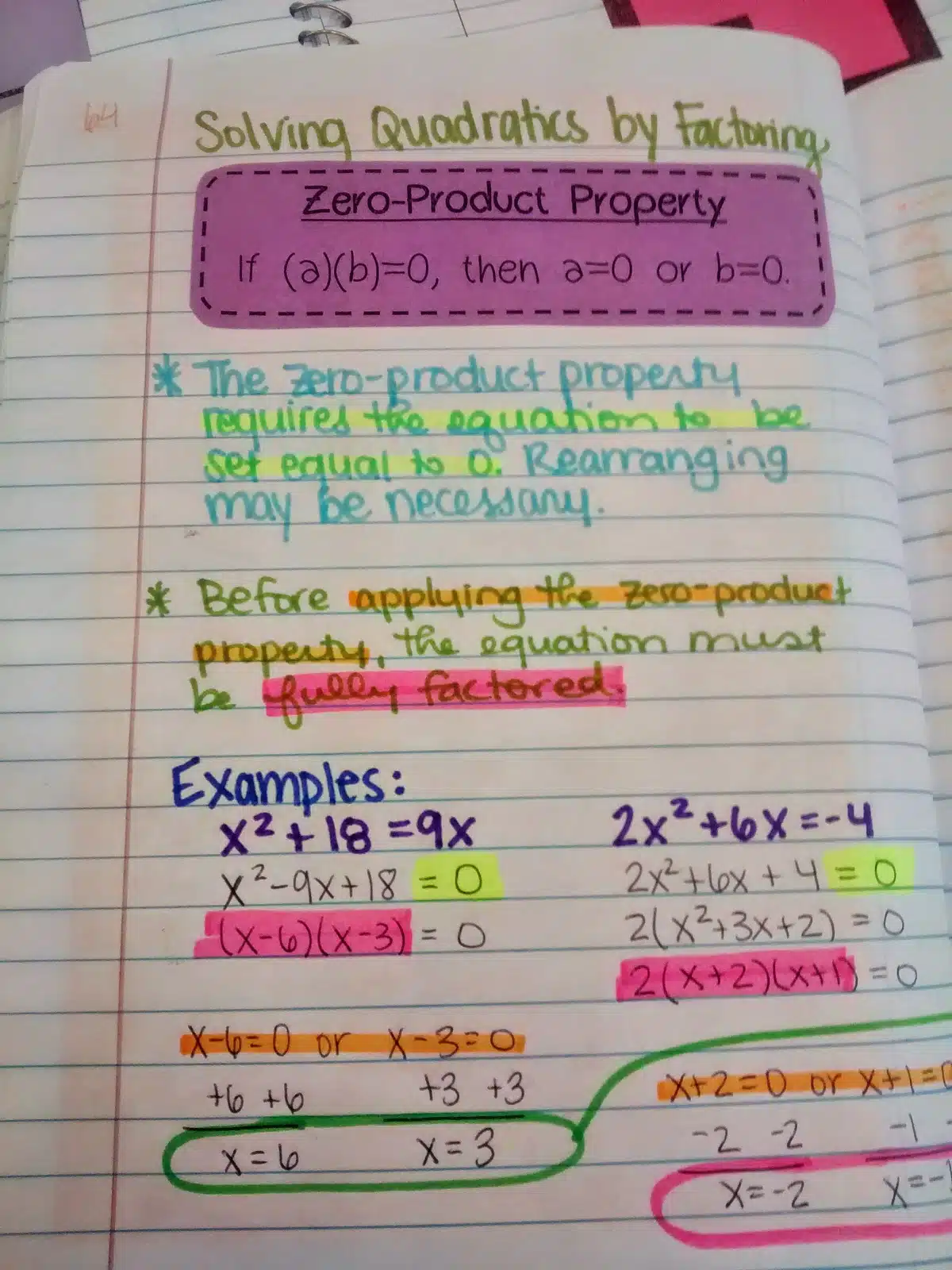 I used these same two equations in my notes for solving quadratics by graphing to make the connection between the two methods.
More Resources for Teaching Quadratics