One of my favorite ways to help students to memorize the quadratic formula is to lead them in quadratic formula songs. Here are several different songs I have used with students in Algebra 2.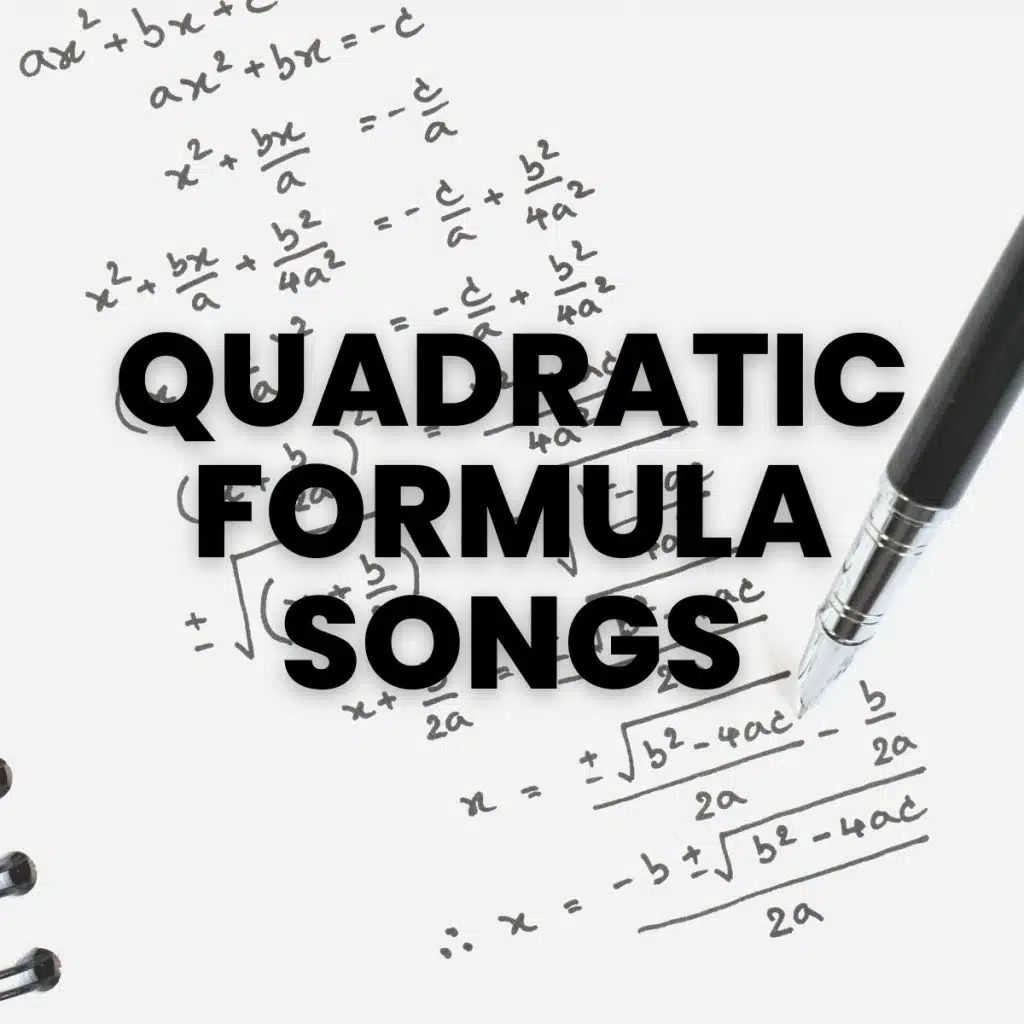 Emily Freeman shared several versions of the quadratic formula song with me. I already knew the Pop Goes the Weasel version from high school.
The other two versions gave me and my kids trouble. You never know until you try, though.
Pop Goes the Weasel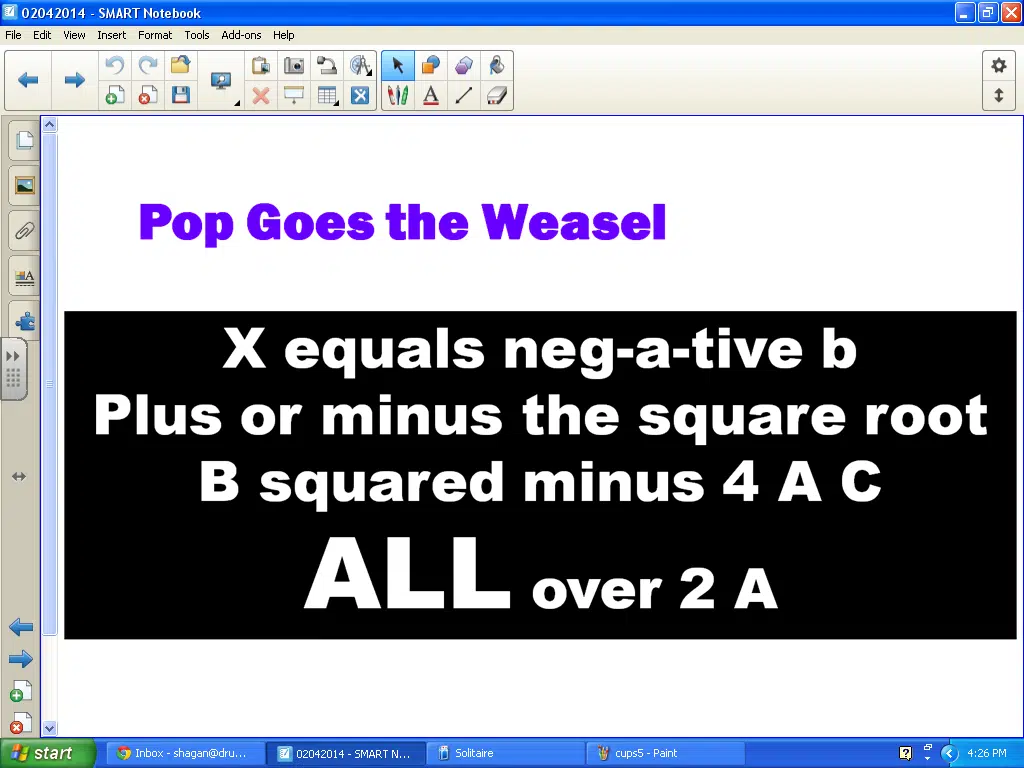 Frere Jacques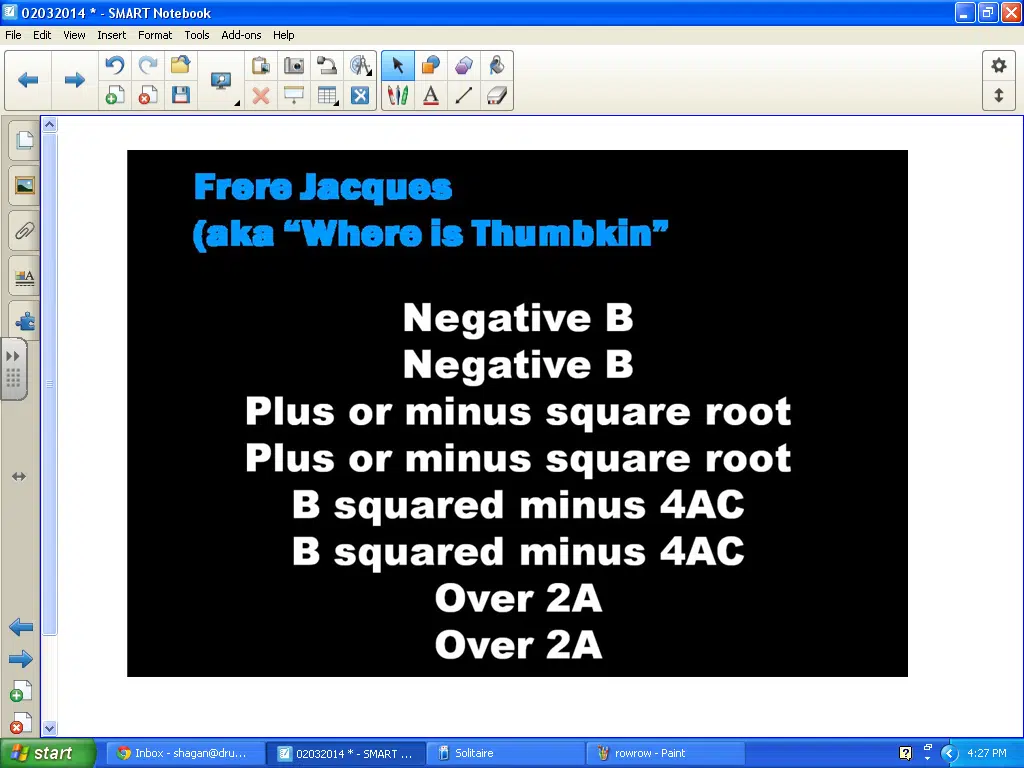 Row, Row, Row Your Boat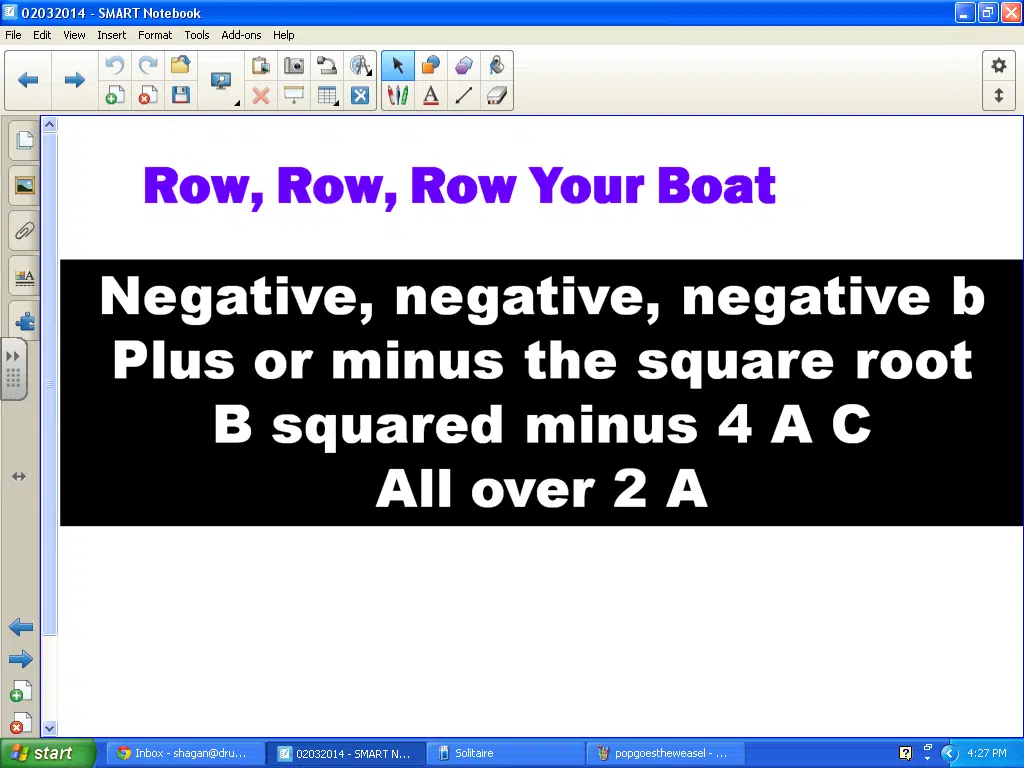 Other Versions on YouTube
We also watched two versions of the quadratic formula on Youtube: Adele (removed due to copyright violation) and One Direction.
This student added the lyrics of the quadratic formula song to their notes.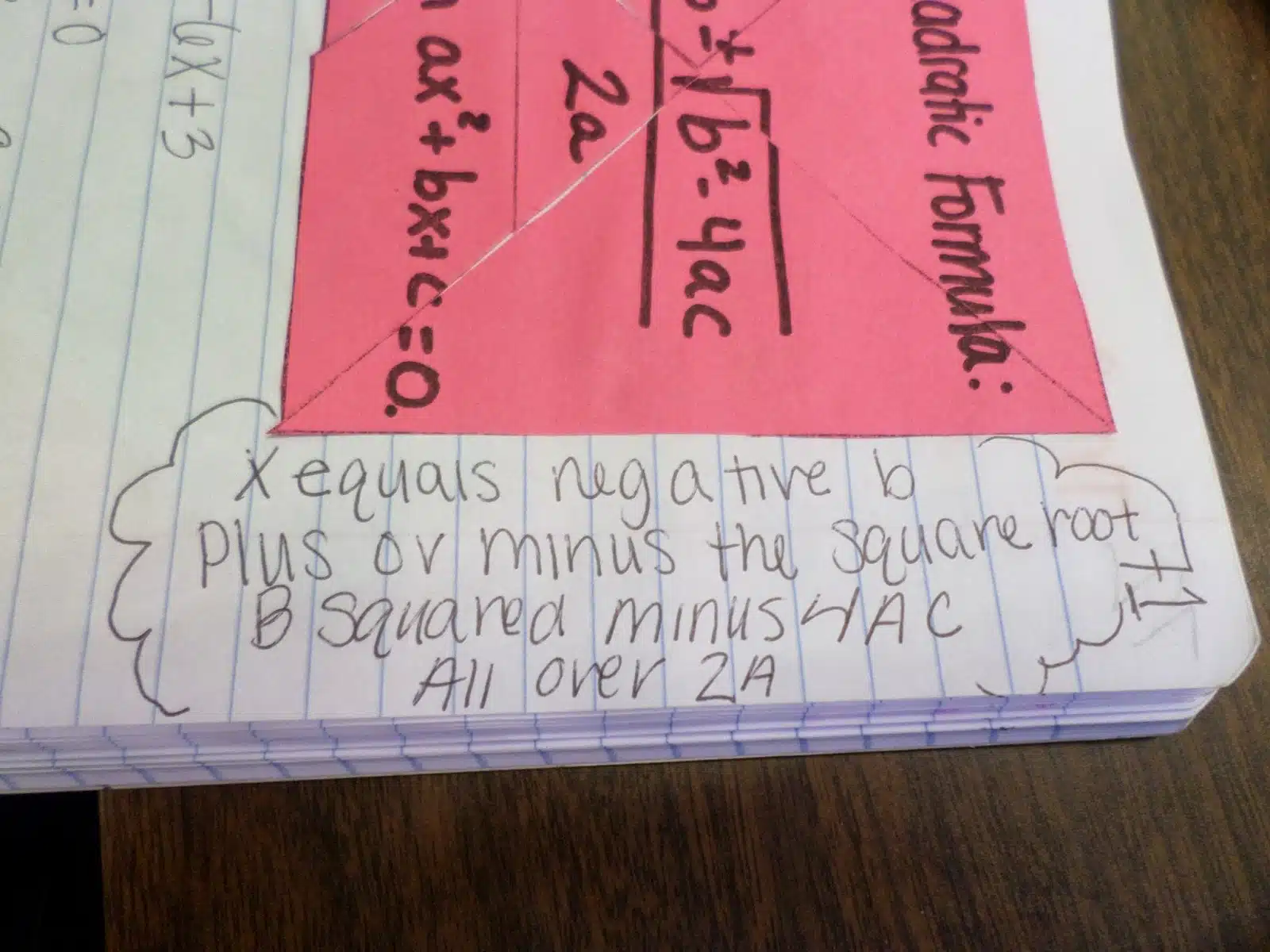 Pop Goes The Weasel ended up being the most popular way, by far, to memorize the formula. My Algebra 2 classes quickly fell in love with the song.
And, they would break out into song quite often. Anytime I would write the quadratic formula on the board, I would sing the lyrics as I wrote them. My students started doing the same.
Other Quadratic Formula Resources
More Resources for Teaching Quadratics