I was inspired by Journal Wizard to create a Quadratic Formula Tangram Puzzle for my Algebra 2 students to glue in their interactive notebooks.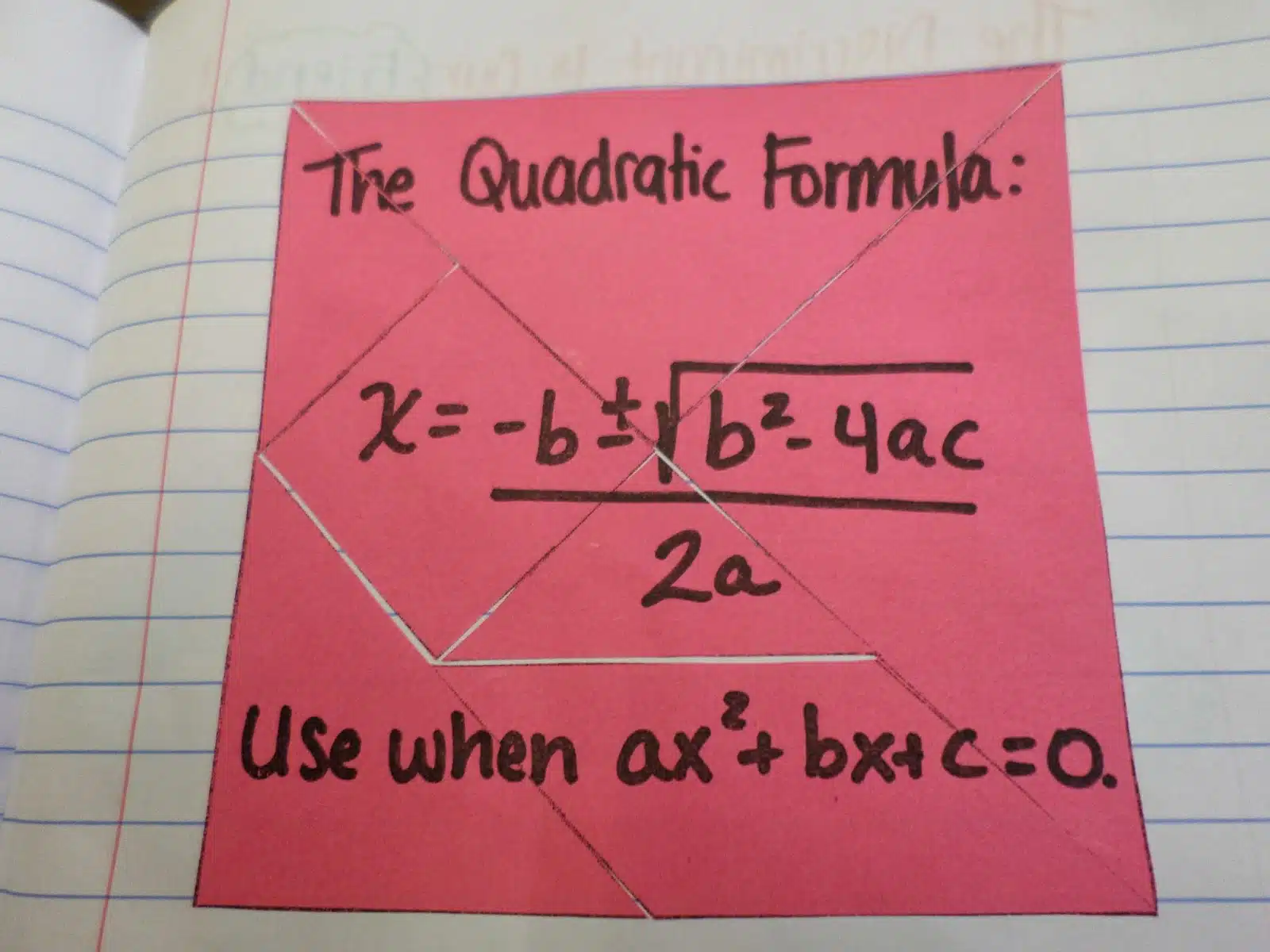 To create the tangram puzzle, I printed a tangram square, wrote my message on top, cut the puzzle apart, and copied the pieces for my students to cut apart and glue in their notebooks.
I apologize for not having a printable version of this puzzle to share with you.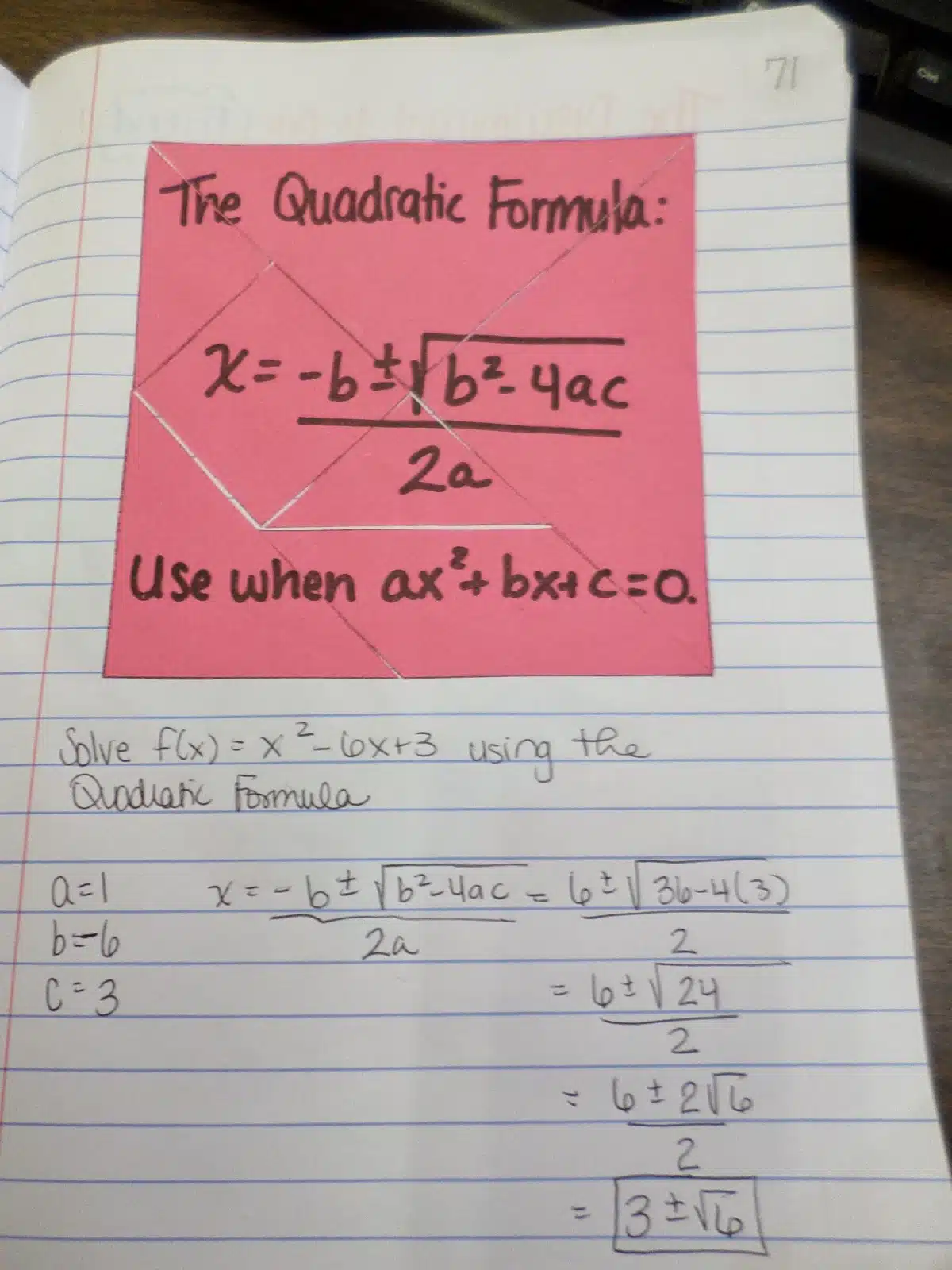 After gluing in the formula, we did a quadratic formula example to keep in our notebooks.
In subsequent years, I added a bit of color coding!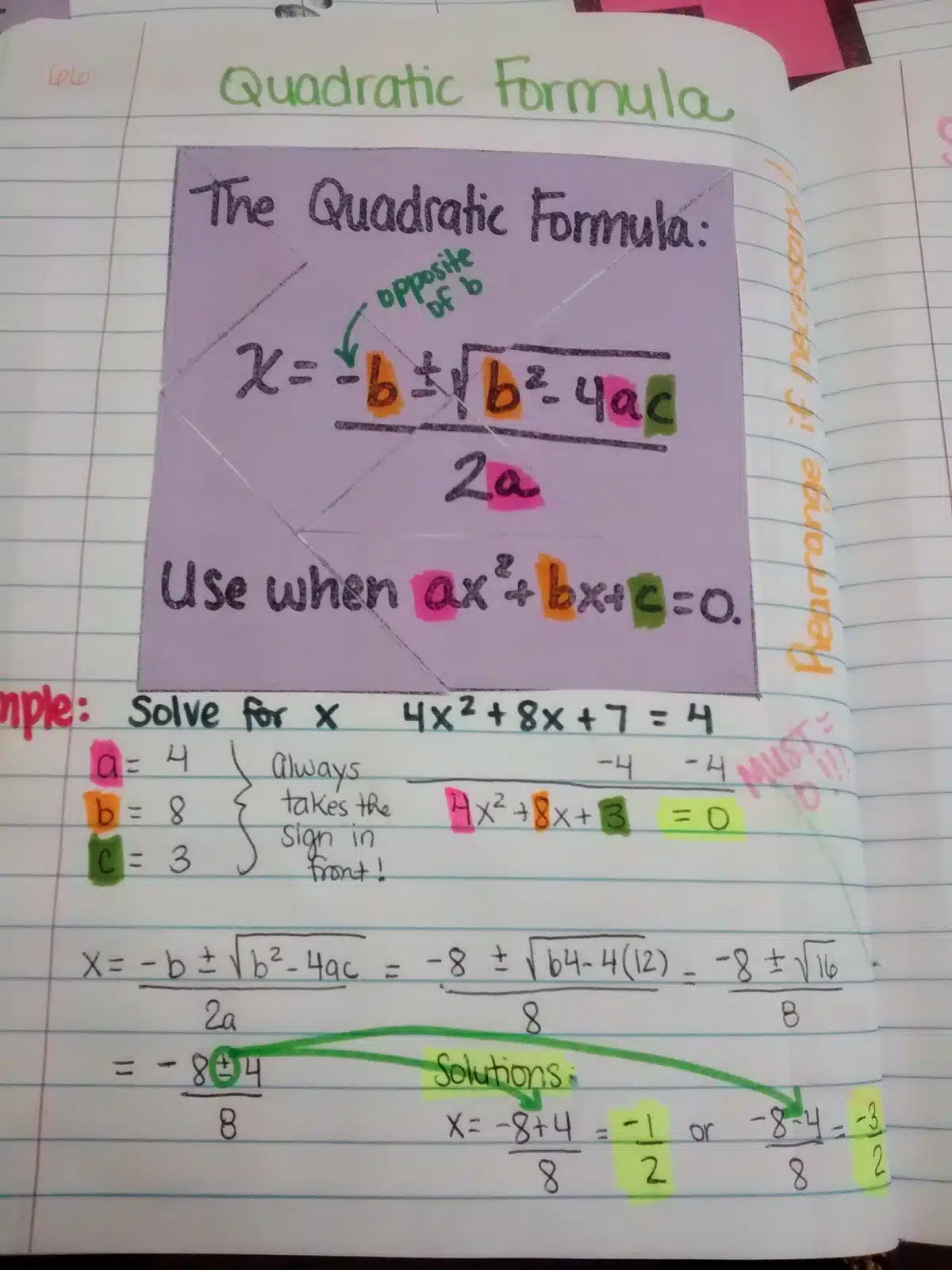 Other Quadratic Formula Resources
More Resources for Teaching Quadratics