Tomorrow, my Algebra 2 class will begin identifying the domain and range of a function from a graph. I created a domain and range foldable to help my students keep the three different notations separate.
I used a basic three door foldable. The first flap contains all of the information about set notation. The second flap features algebraic notation, and the third flap focuses on interval notation.
I've sized my template that is sized to fit in a composition notebook below. My students will add this to their Algebra 2 interactive notebooks. This is one of my favorite and most versatile foldables.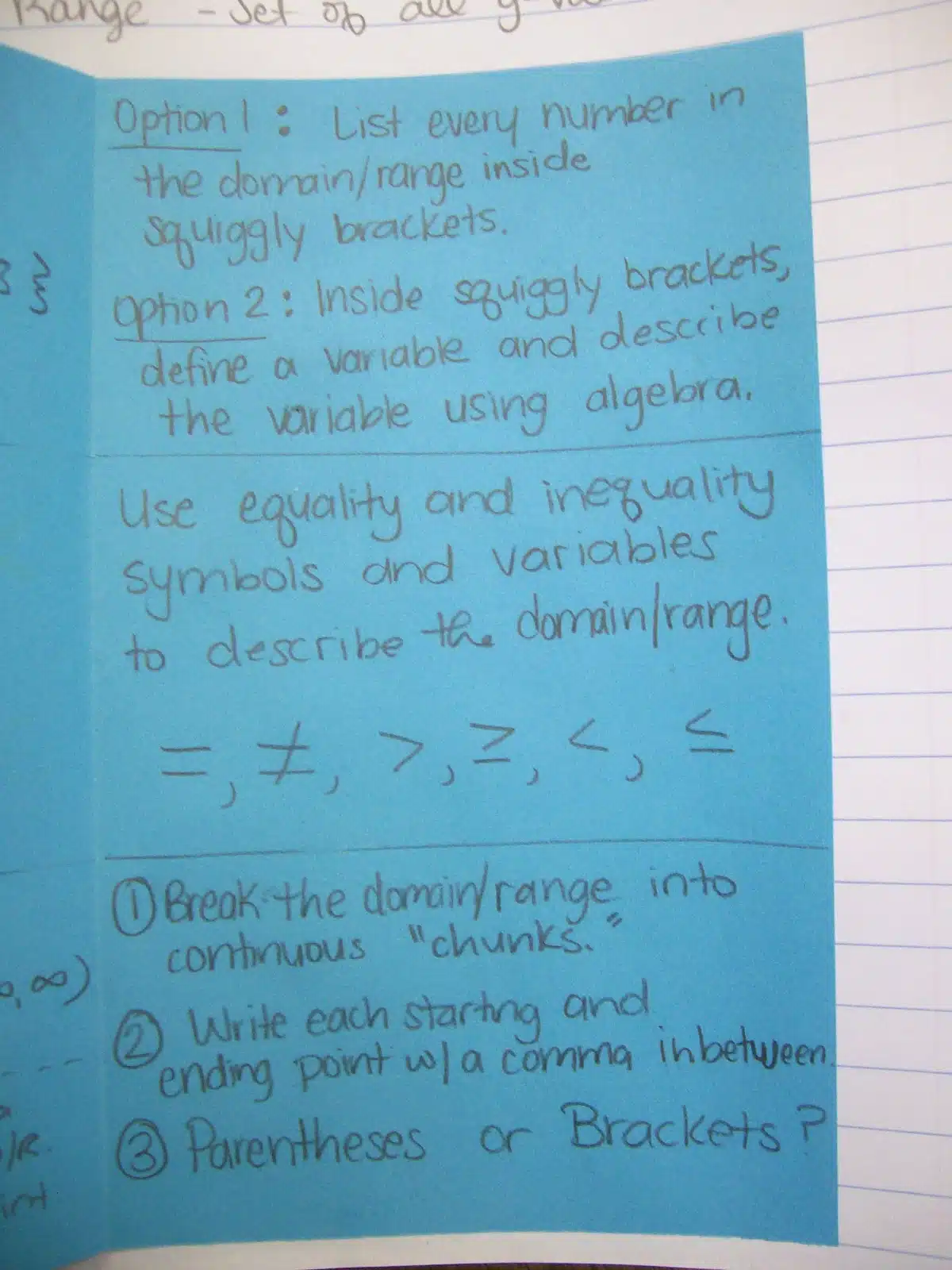 Over my years of teaching Algebra 2, I did several variations of this same foldable.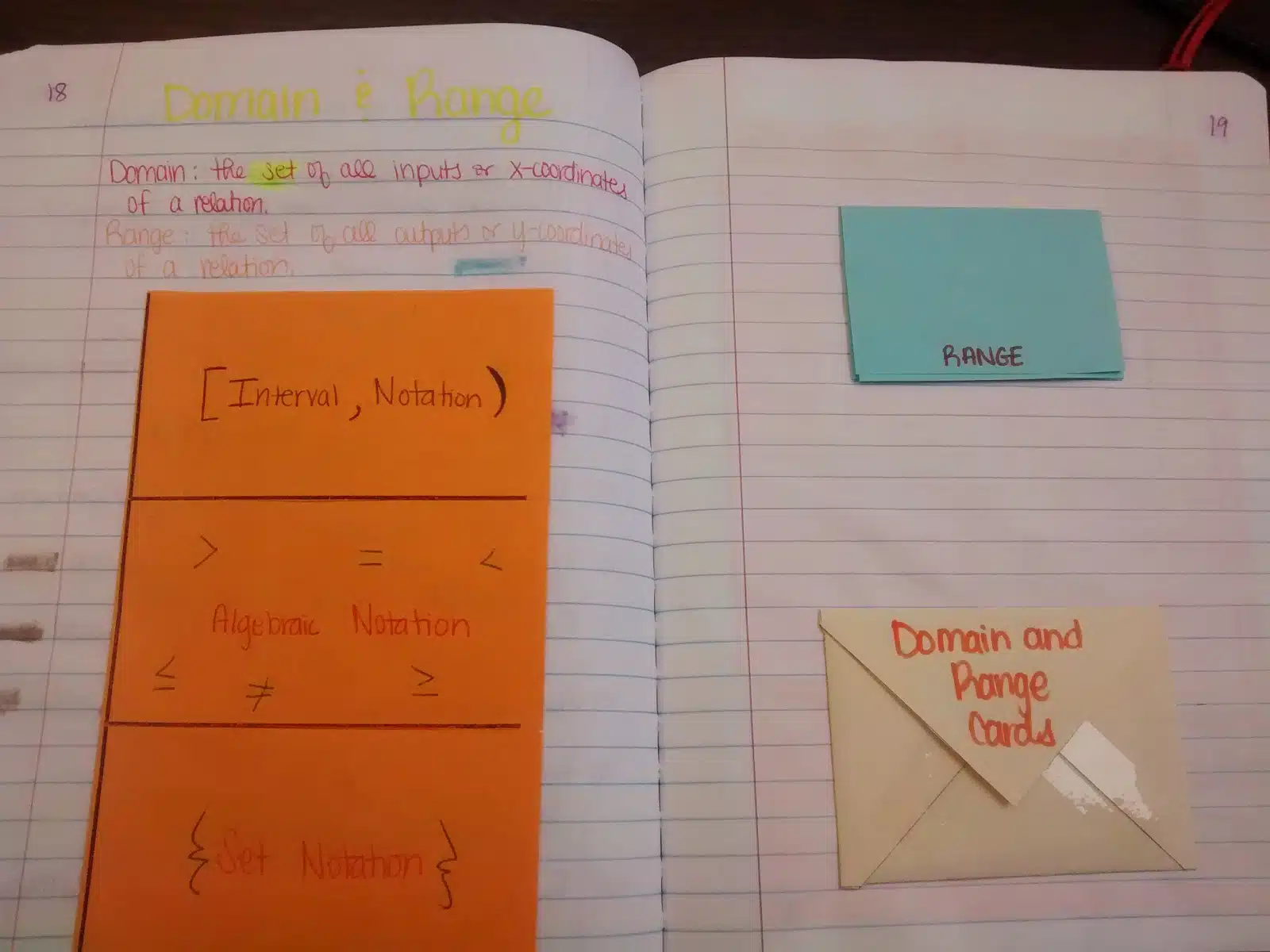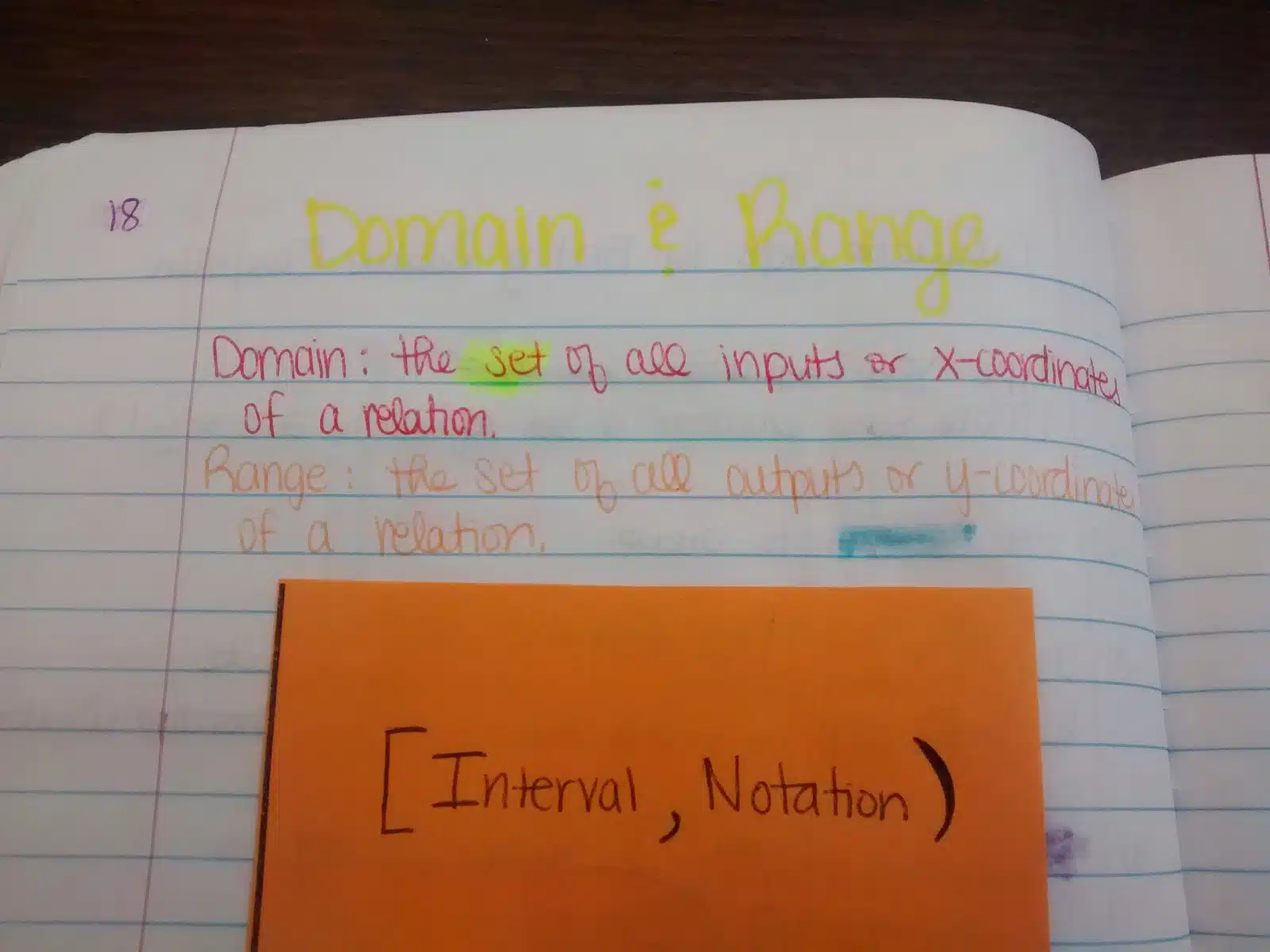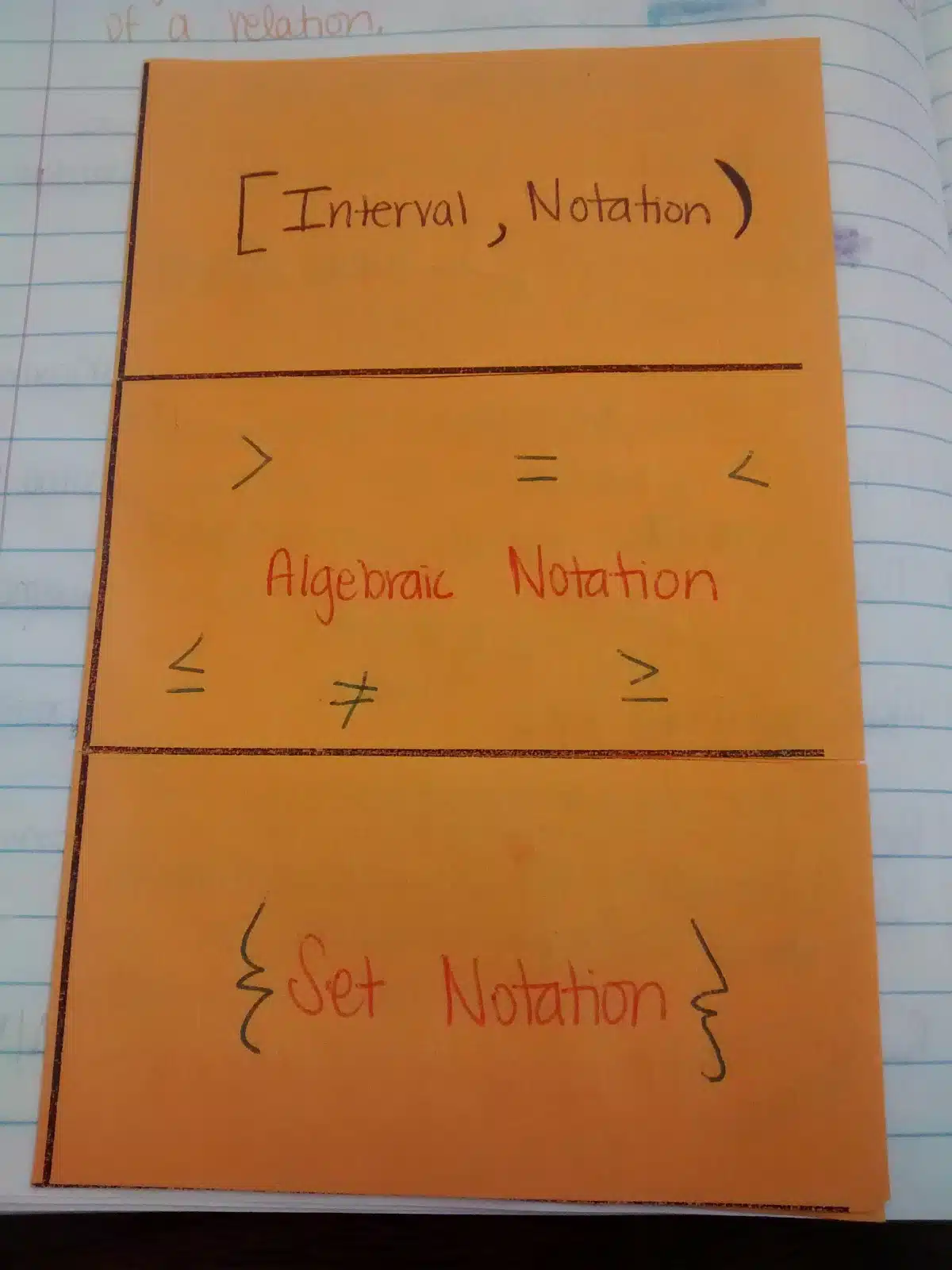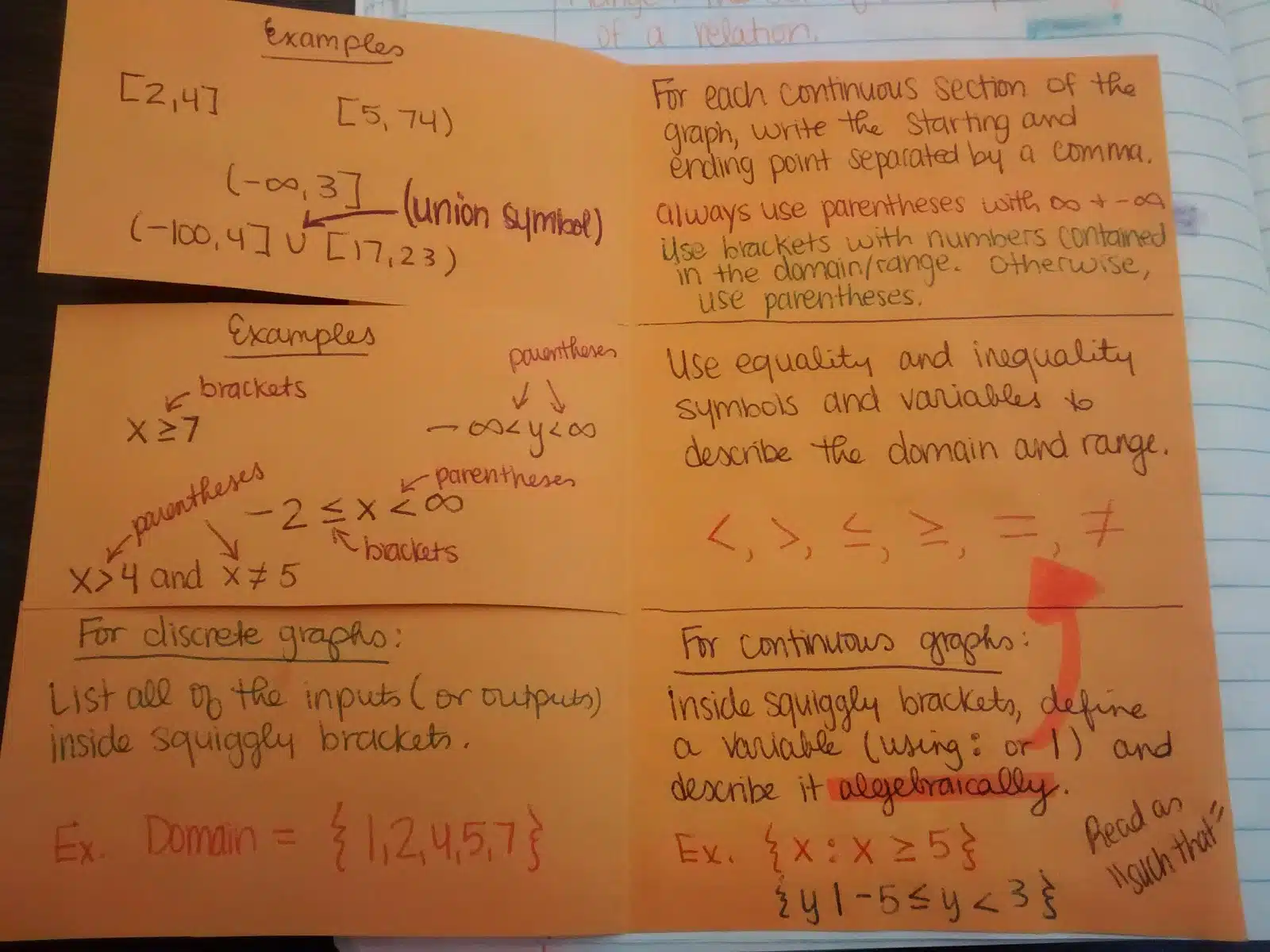 Free Download of Notation for Domain and Range Foldable Template
More Activities for Teaching Domain and Range