This blog post contains Amazon affiliate links. As an Amazon Associate, I earn a small commission from qualifying purchases.
Want to check out my favorite Amazon items for the classroom? Check out my Amazon favorites page!
I've been a fan of this factoring puzzle for factoring quadratic trinomials since I worked through it at a Common Core workshop I attended (OGAP) in the summer of 2013.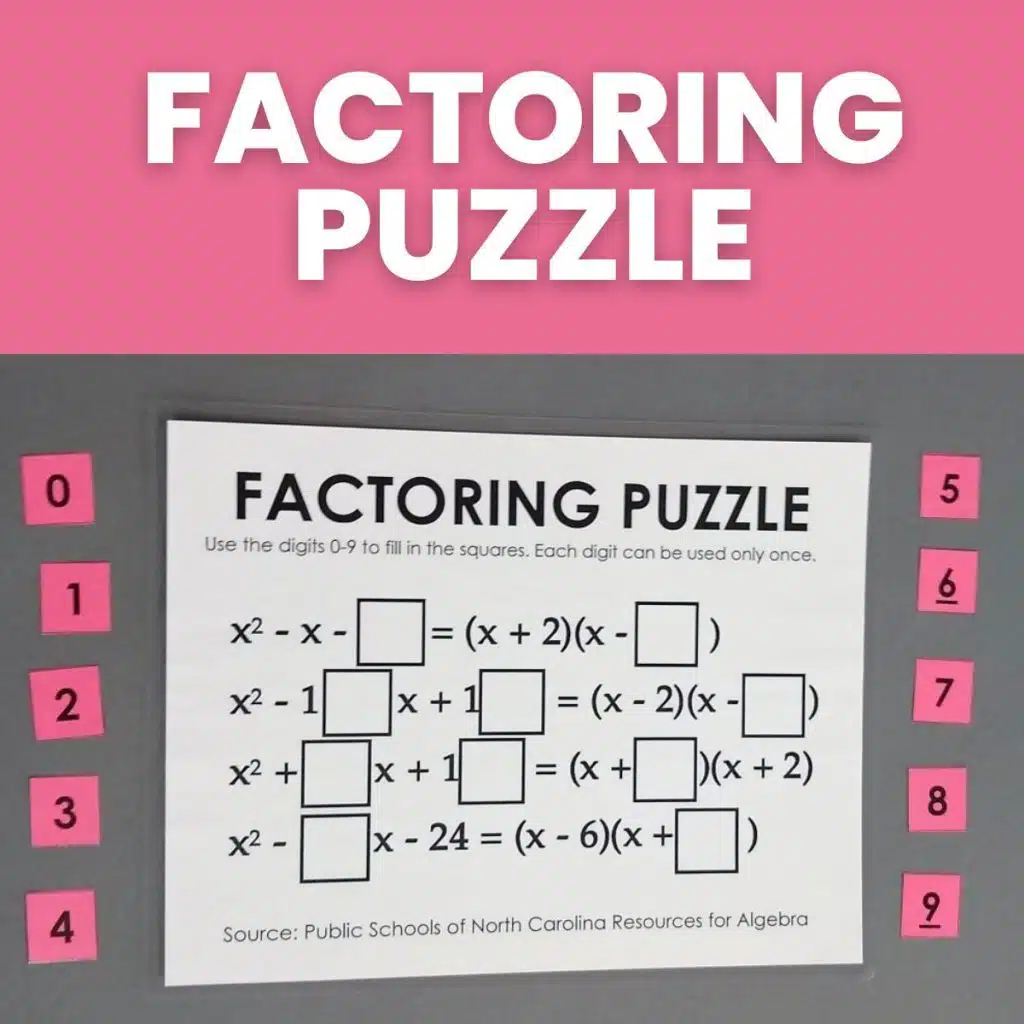 Over the last couple of days, I have been going back through these resources that I originally blogged about and giving each resource its own individual page.
You might be interested in a few of these new pages like The Constant Chair Regression Activity or The No Fives Dice Activity for Modeling Exponential Decay.
It is my hope that this re-organization will make it easier for teachers to find much-needed resources when they are searching my blog.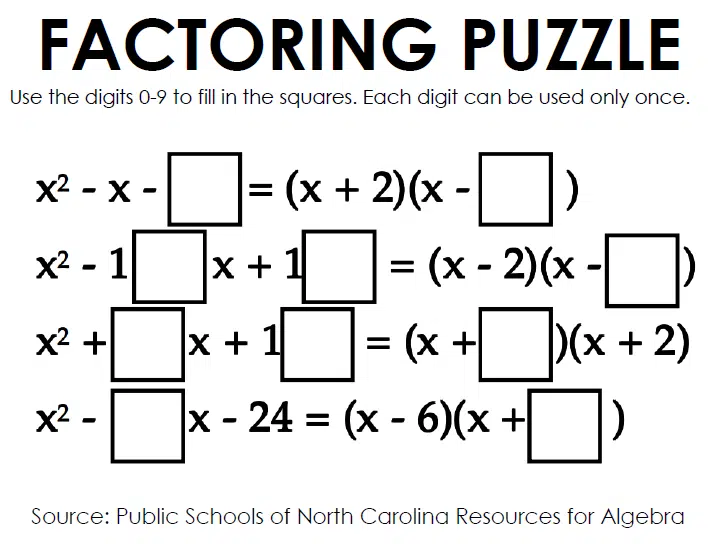 I consider this factoring puzzle (page 20 of this PDF) to be my first exposure to open middle style problems.
I have always found it inspiring to look through the Resources for Algebra Blackline Masters shared online by the Public Schools of North Carolina.
Now that I am digitizing many of my activities that I used to do with laminated paper (and hope to be able to do so again in the future), I decided this was a prime candidate for digitizing.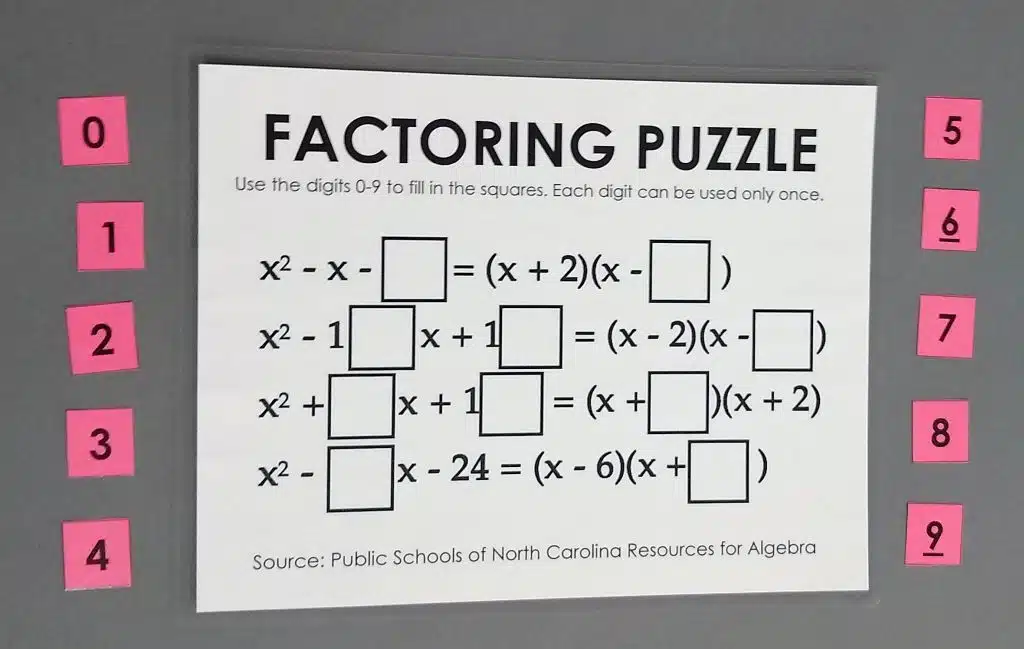 Digital Versions of Factoring Puzzle for Quadratic Trinomials
Google Slides
I created a google slides version of this factoring quadratics puzzle.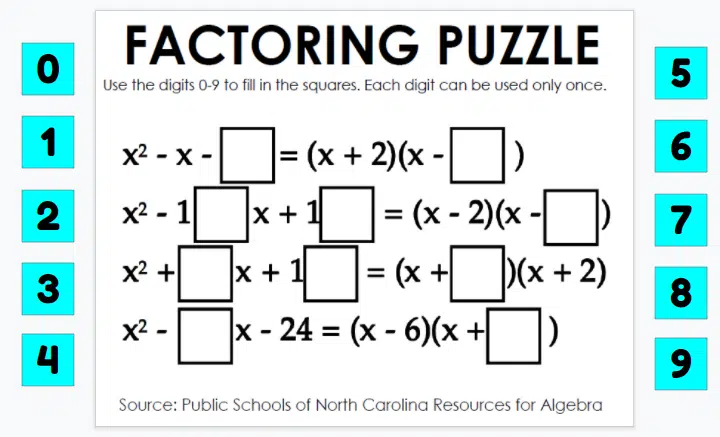 Desmos
Kathy Henderson turned this into a Desmos version, as well. Students use the drawing tools to fill in the missing boxes.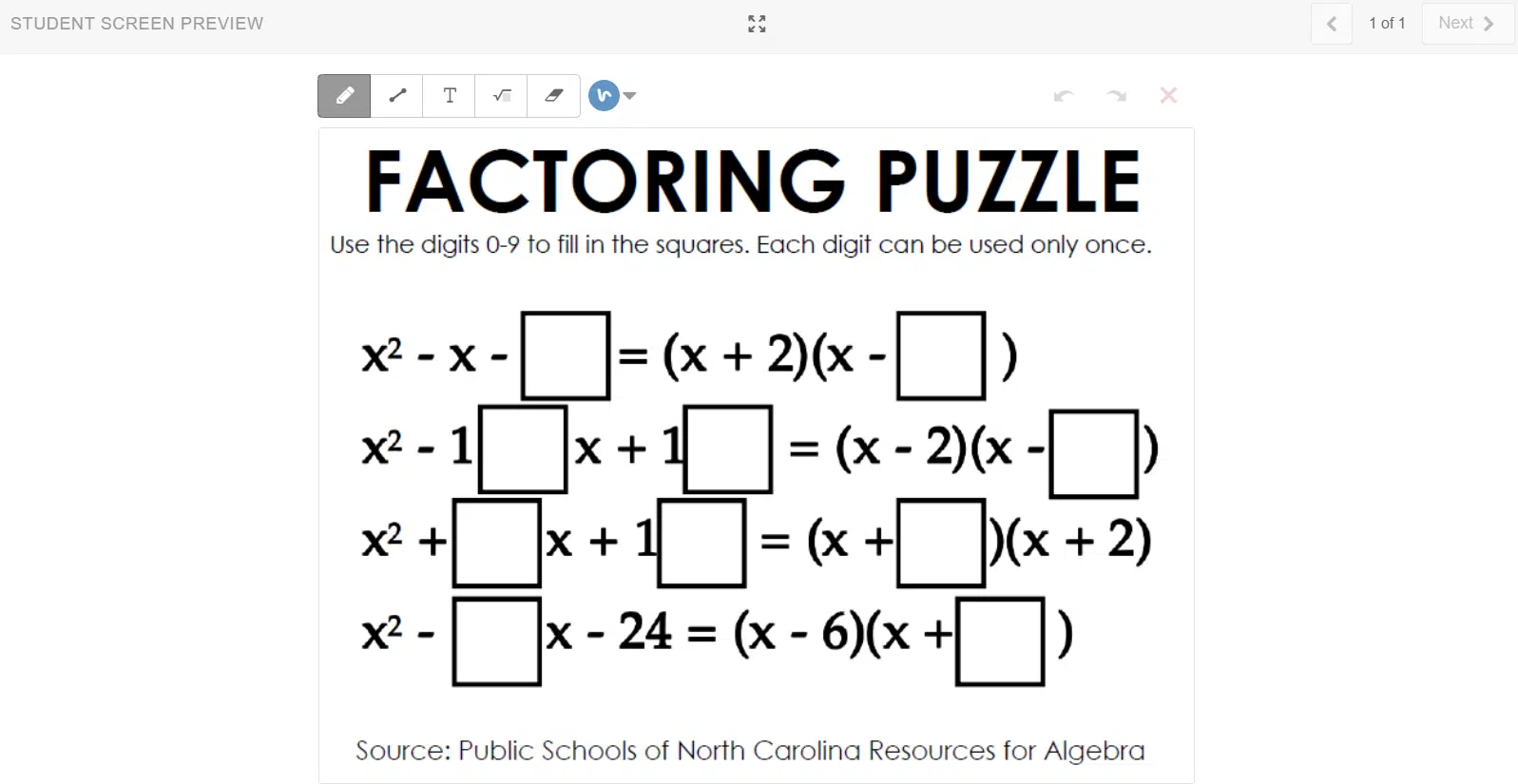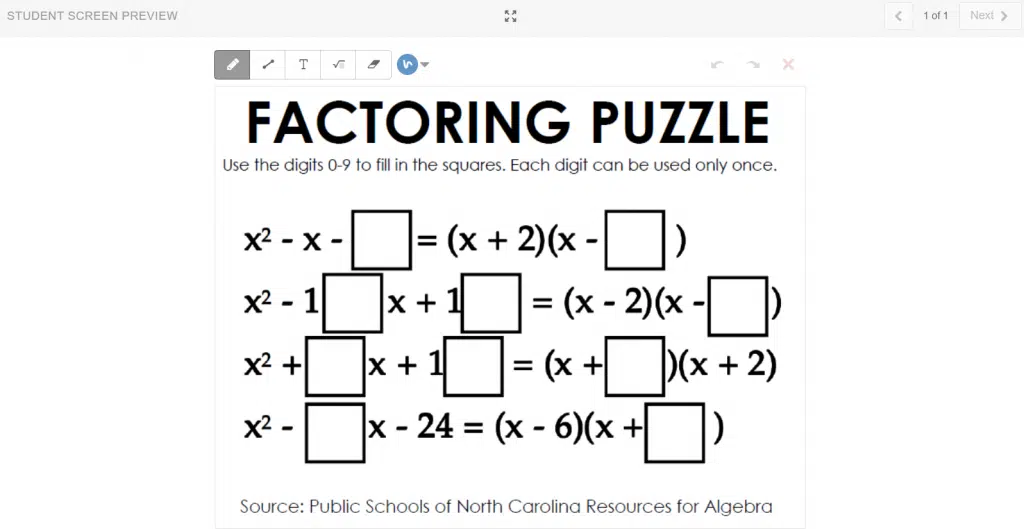 Puzzle Solutions
I intentionally do not make answers to the printable math puzzles I share on my blog available online because I strive to provide learning experiences for my students that are non-google-able. I would like other teachers to be able to use these puzzles in their classrooms as well without the solutions being easily found on the Internet.

However, I do recognize that us teachers are busy people and sometimes need to quickly reference an answer key to see if a student has solved a puzzle correctly or to see if they have interpreted the instructions properly.

If you are a teacher who is using these puzzles in your classroom, please send me an email at sarah@mathequalslove.net with information about what you teach and where you teach. I will be happy to forward an answer key to you.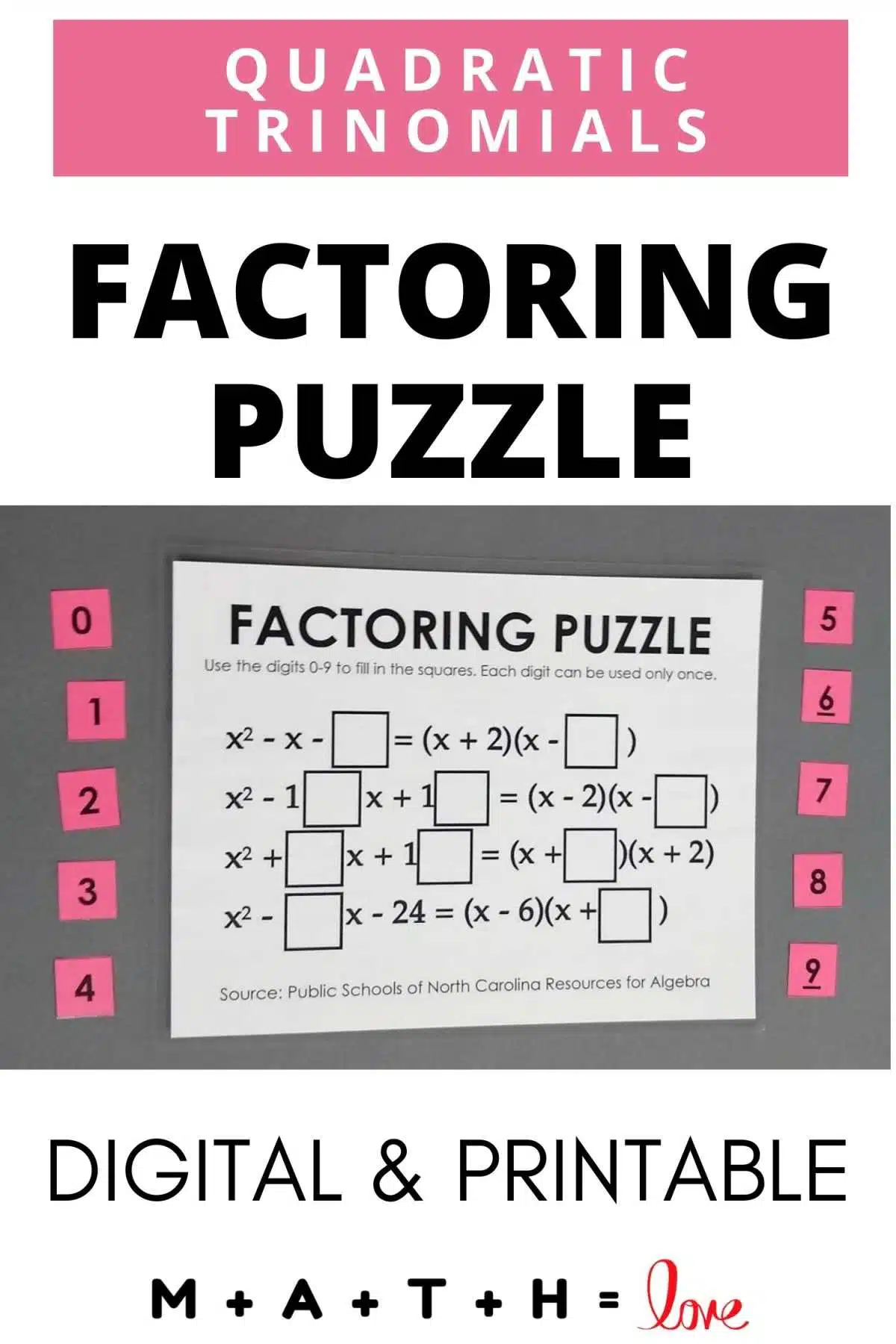 More Resources for Teaching Quadratics