I created this naming polynomials practice sheet to give my students some much-needed practice naming polynomials. We glued the finished practice sheet in our interactive notebooks.
We completed this practice sheet directly after our naming polynomials graphic organizer.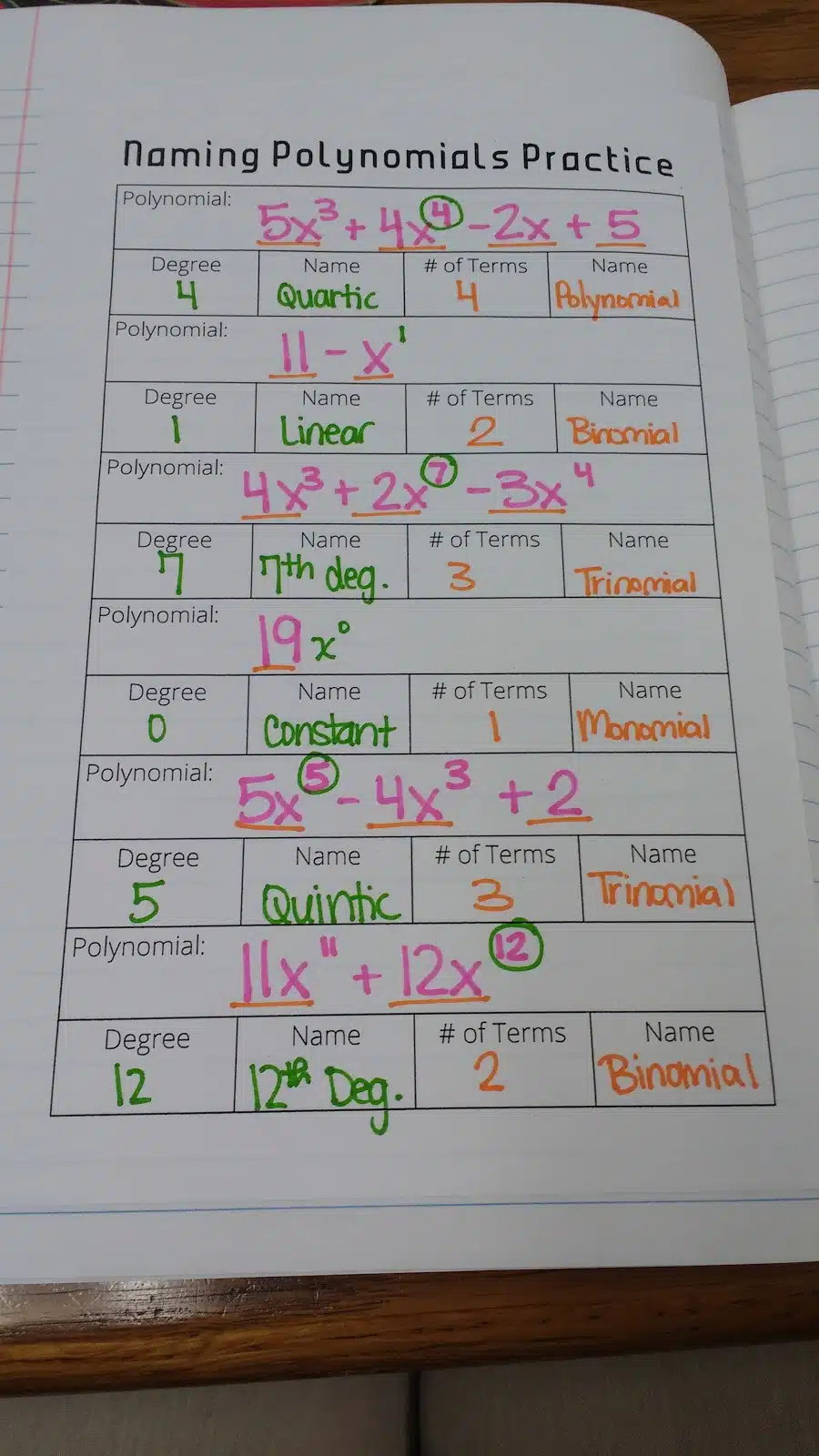 I like this practice sheet because after I make up the first few polynomials to name, students usually suggest their own polynomials for the rest of the class to name!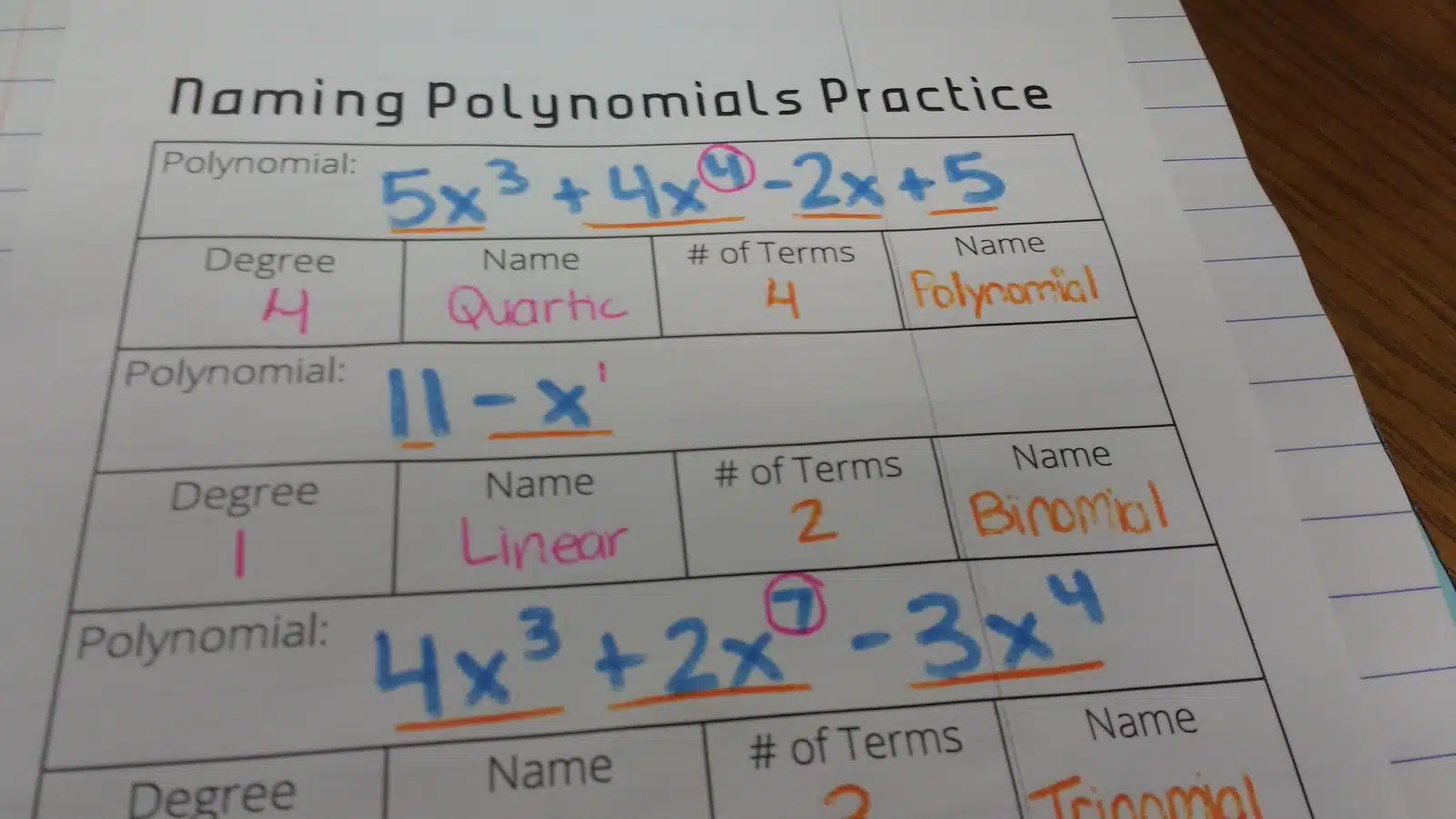 More Activities for Teaching Polynomials