I created this factoring quadratics using the box method foldable for my Algebra 2 students to glue in their interactive notebooks. My students (and I) seemed to appreciate the visual nature of this approach.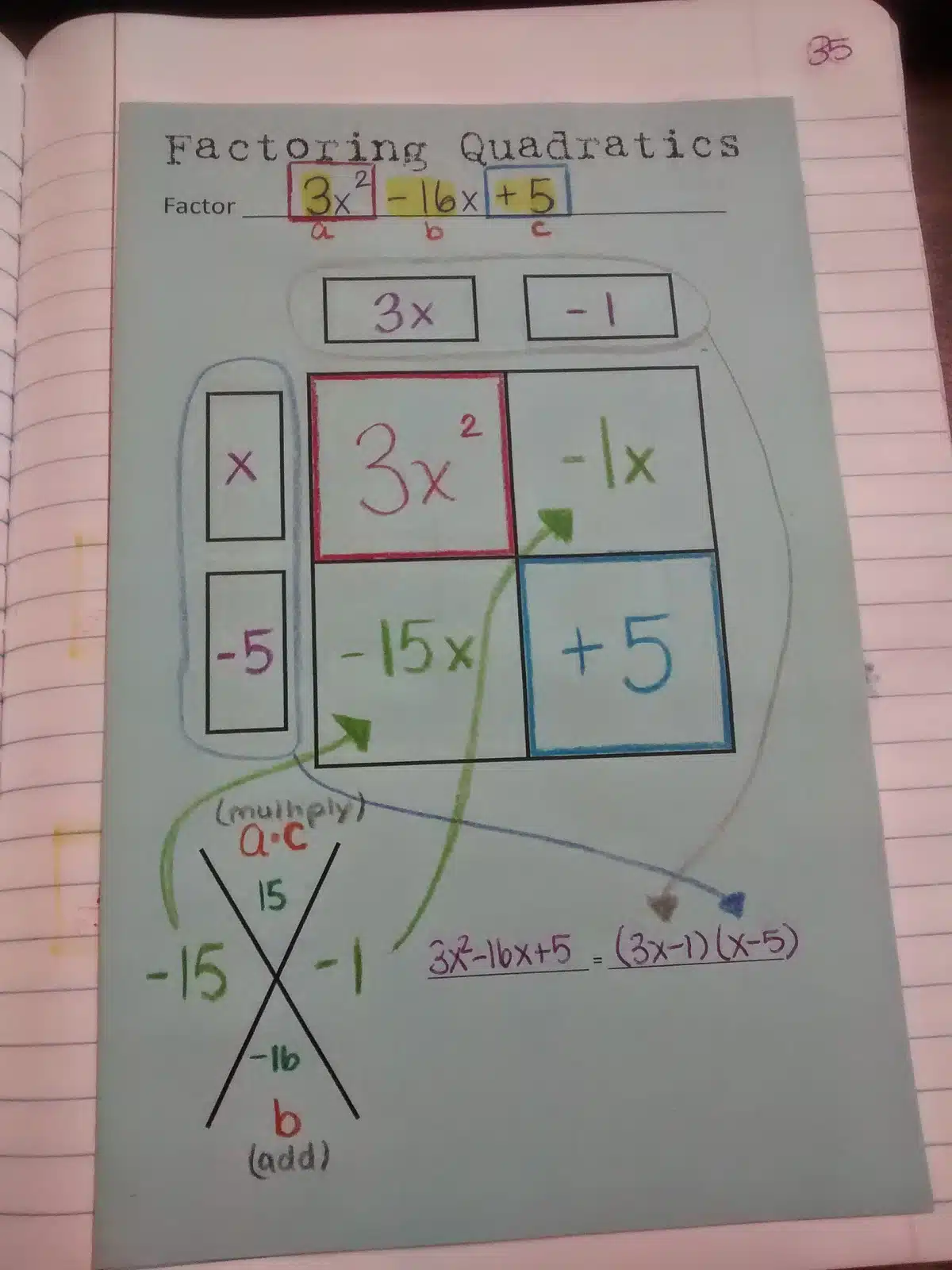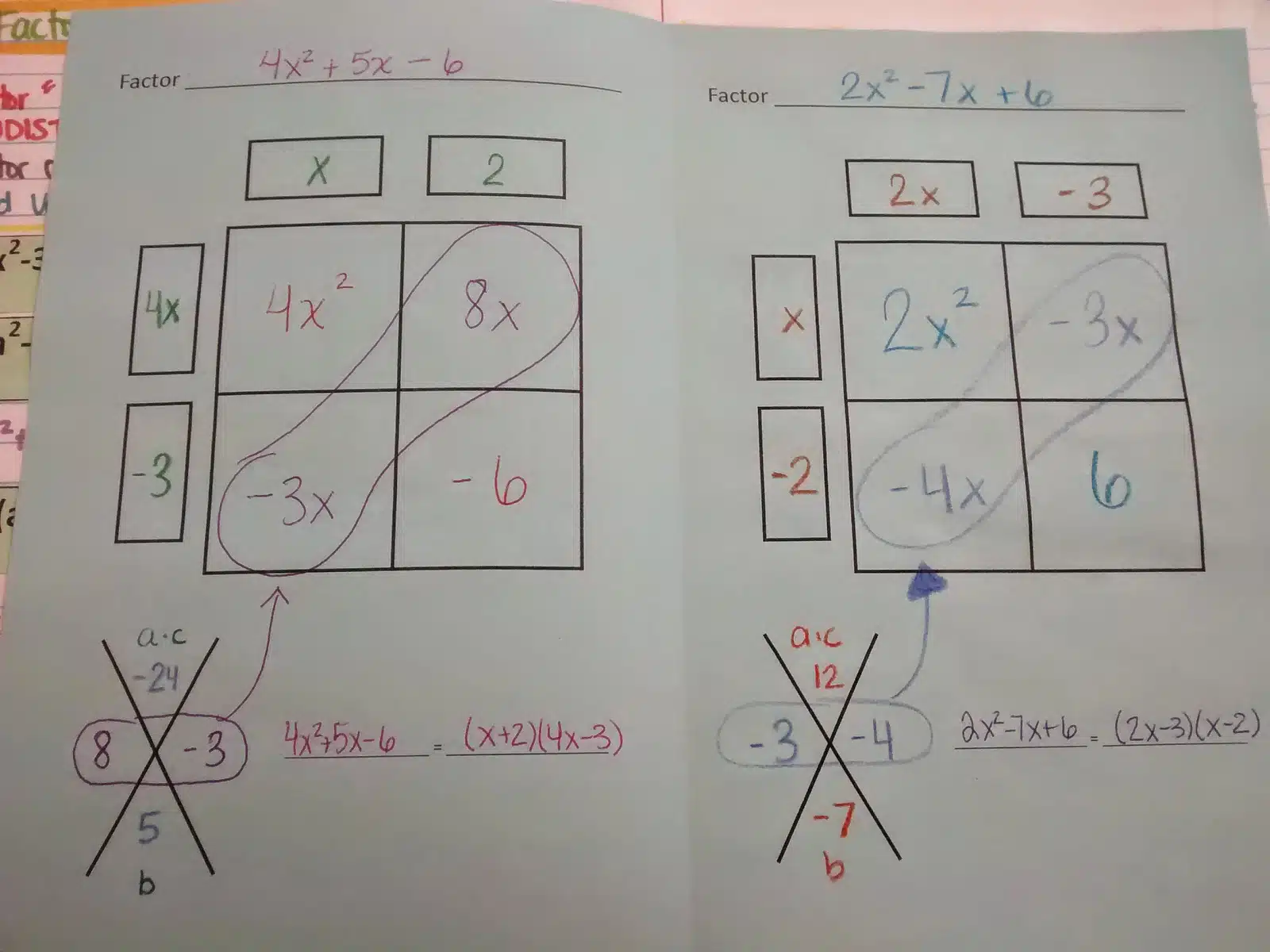 Alternate Version of Factoring Quadratics Using the Box Method Foldable
I updated this foldable in 2017 when I used it with my Algebra 1 students.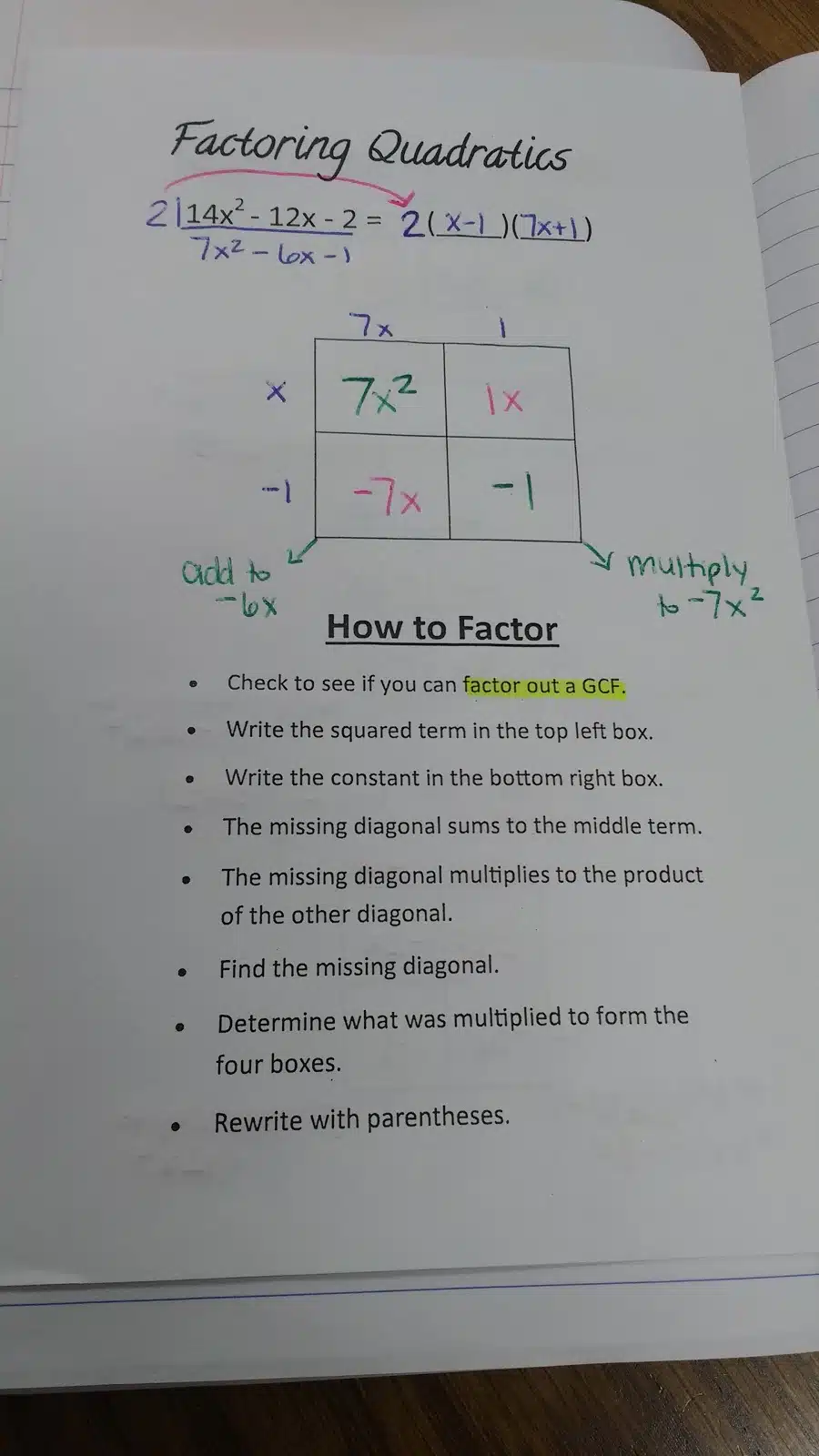 I took some step-by-step pictures while writing out these notes to help explain the process.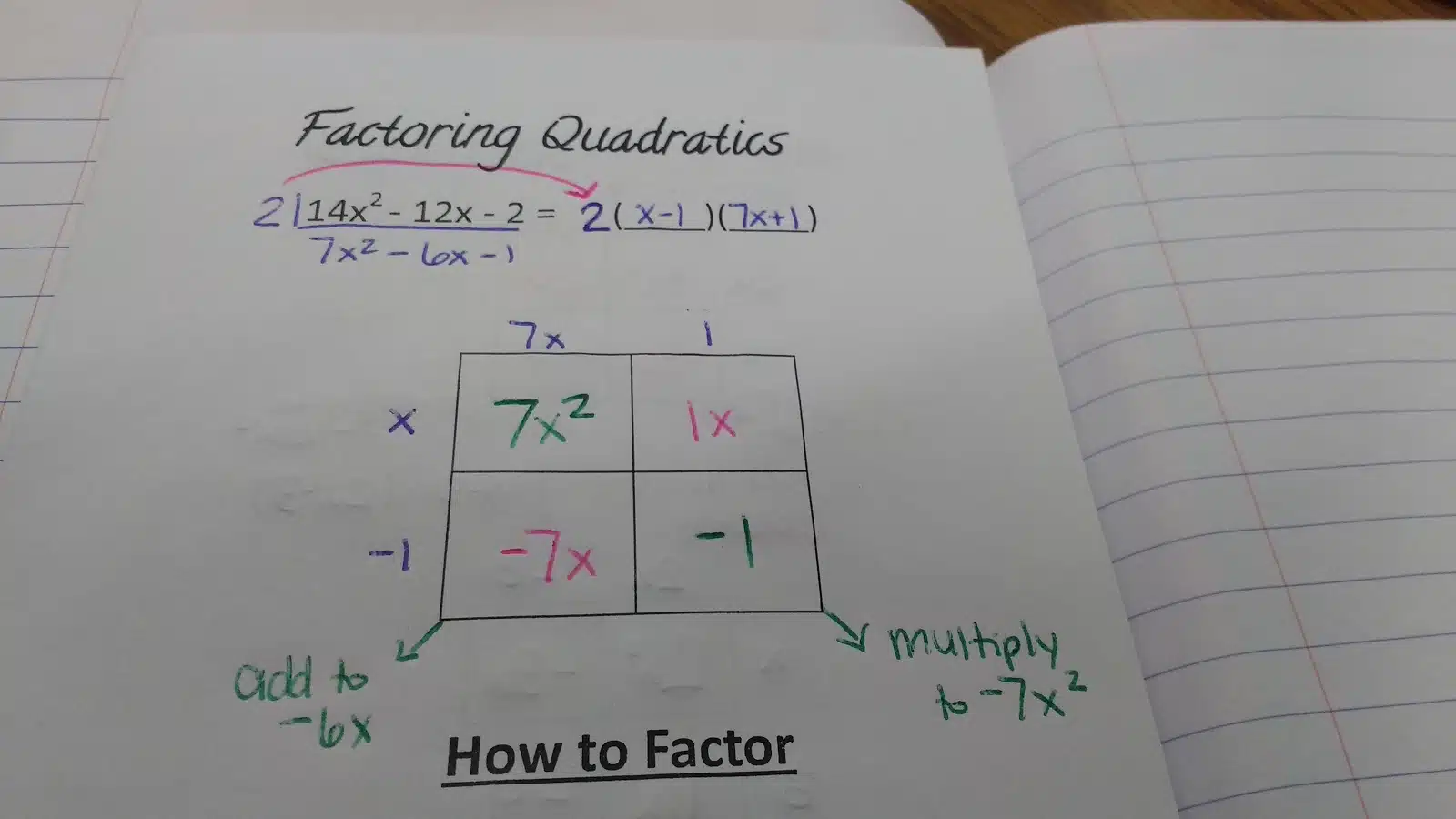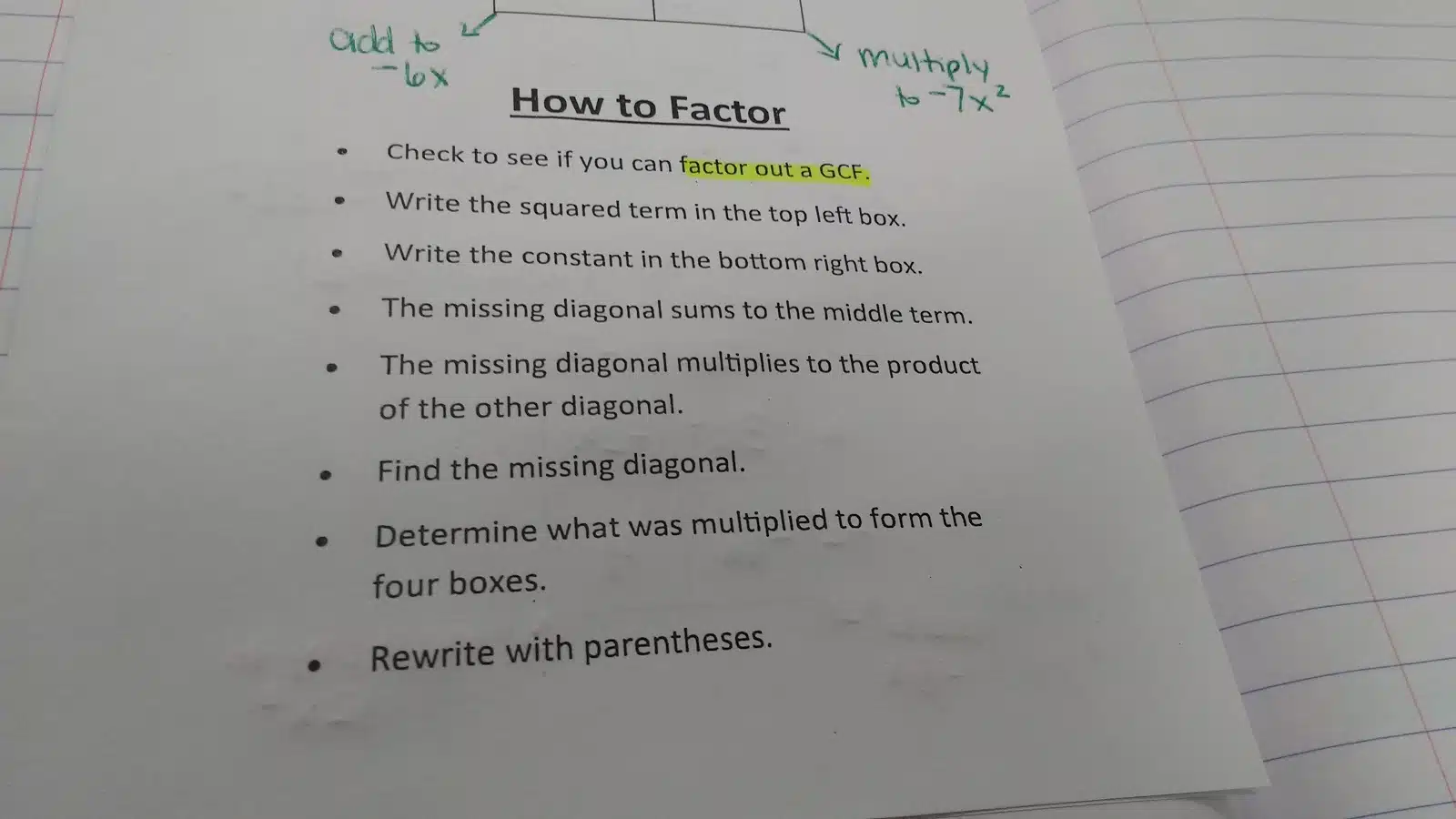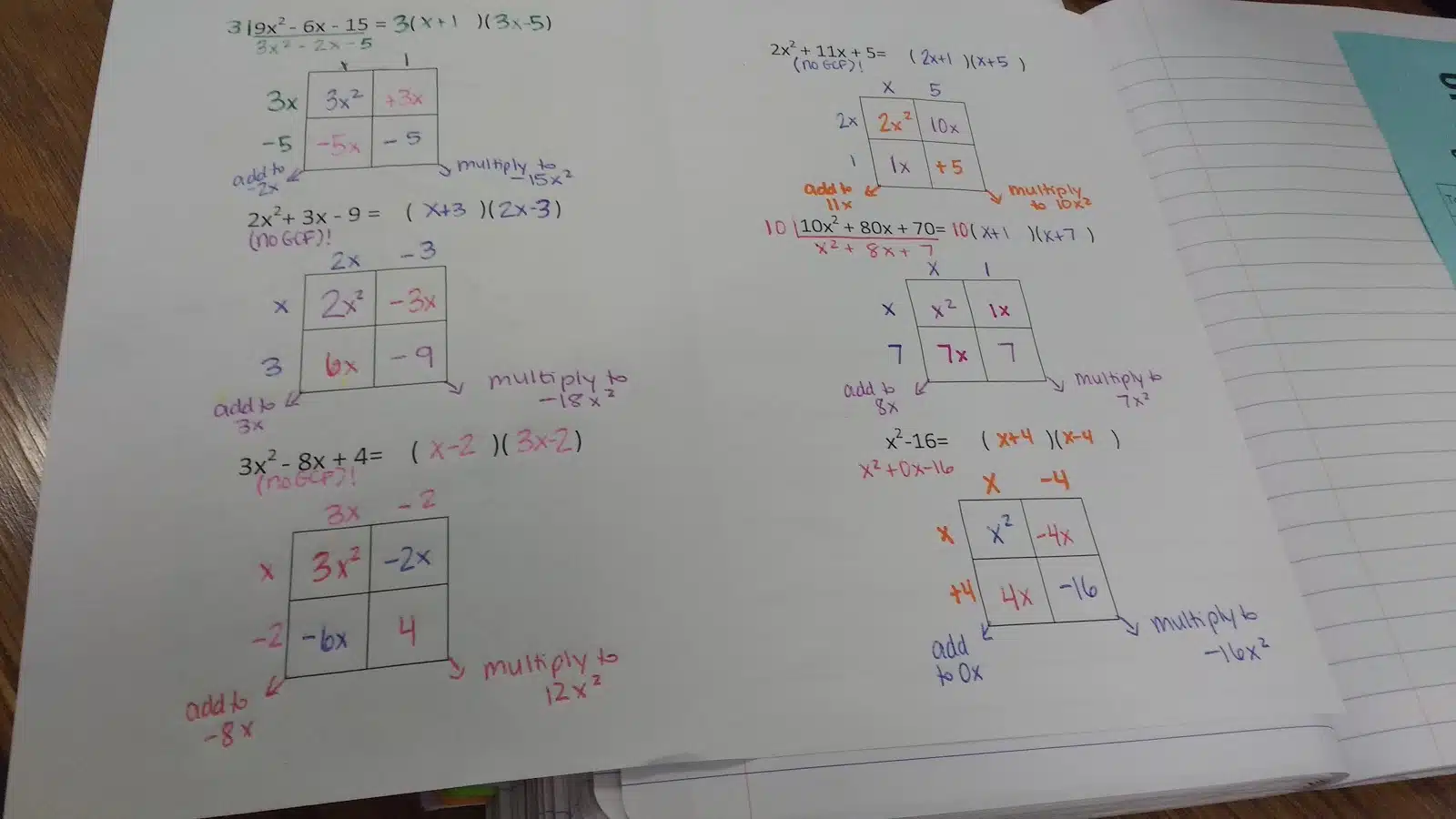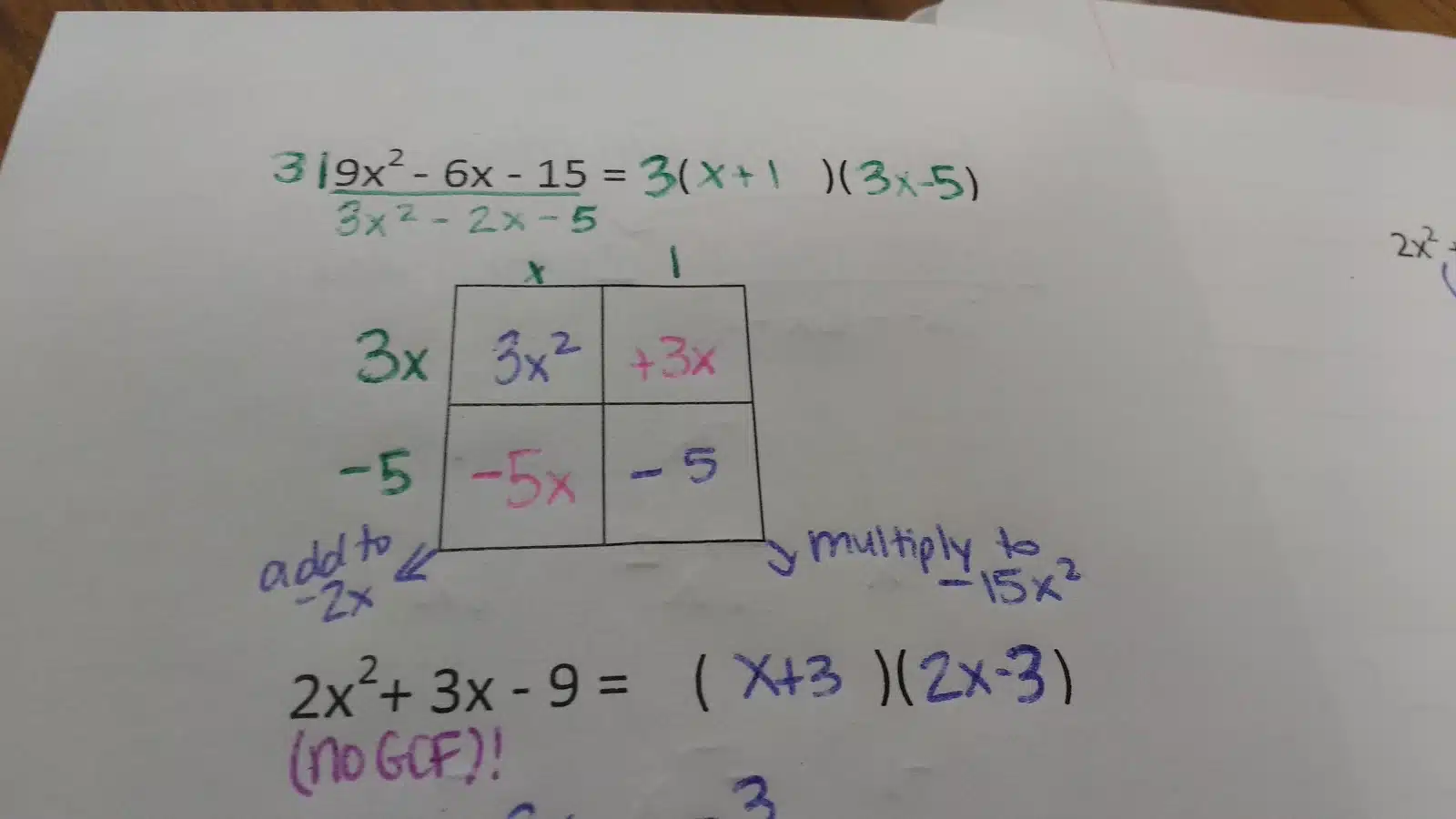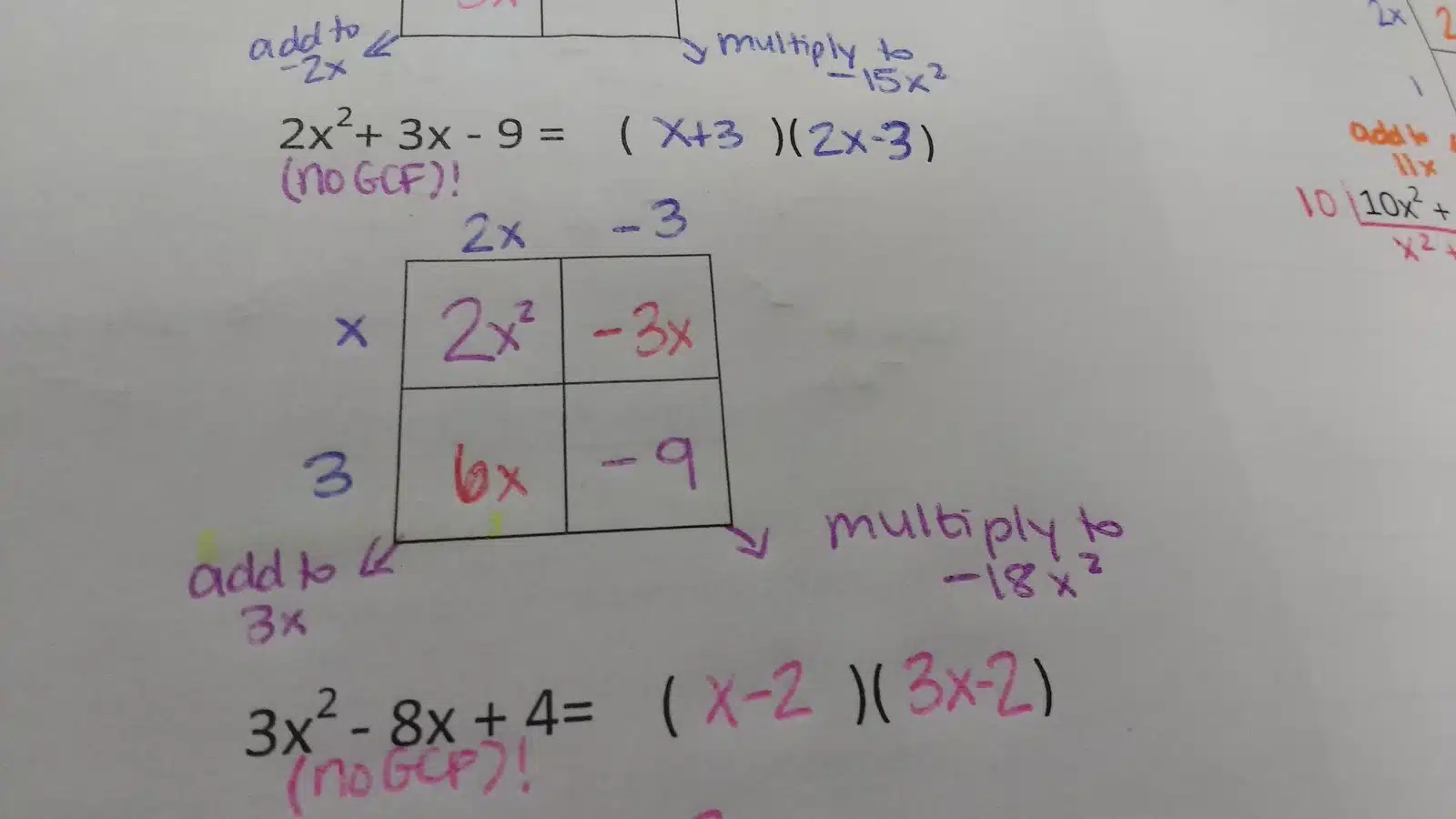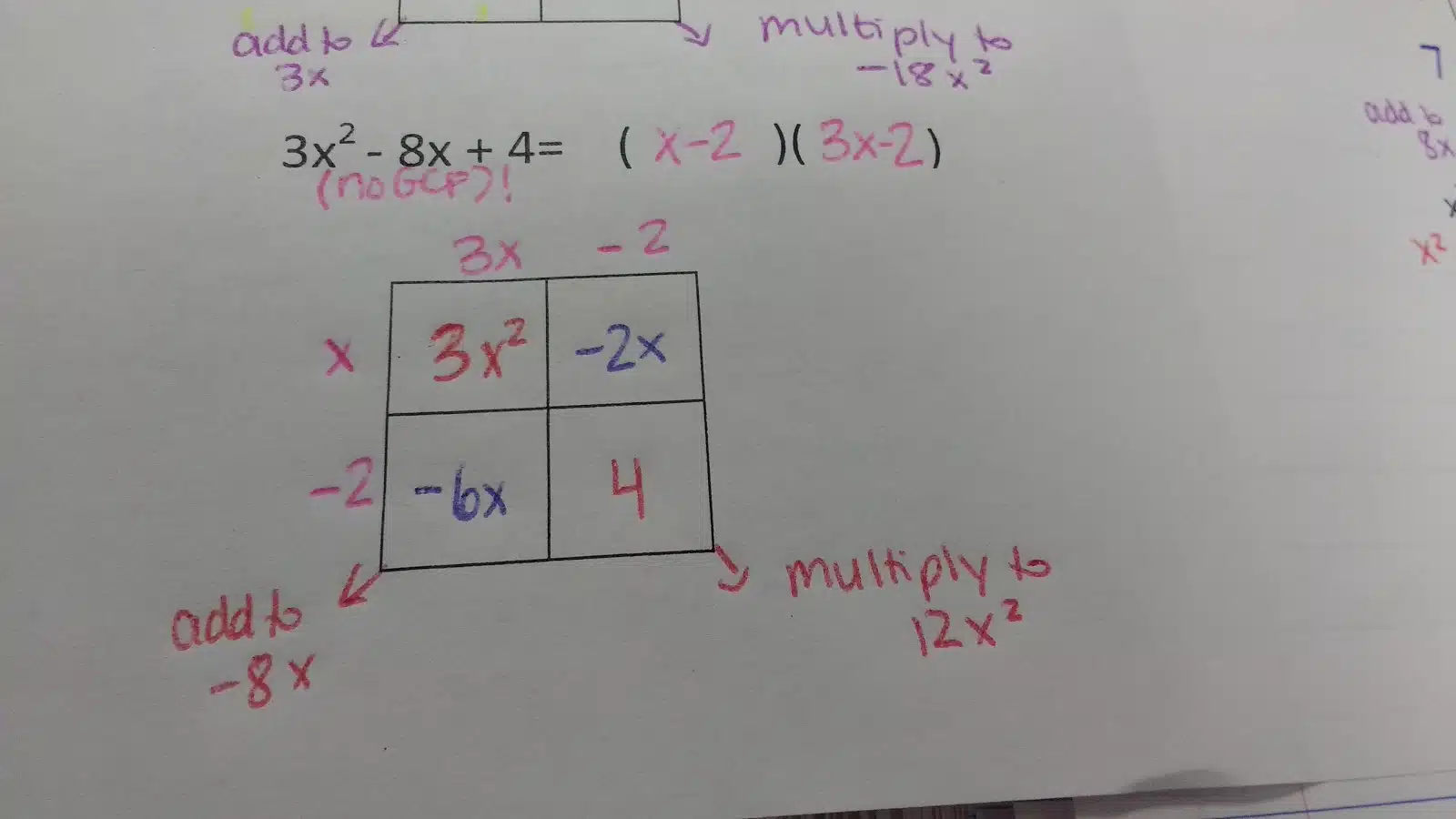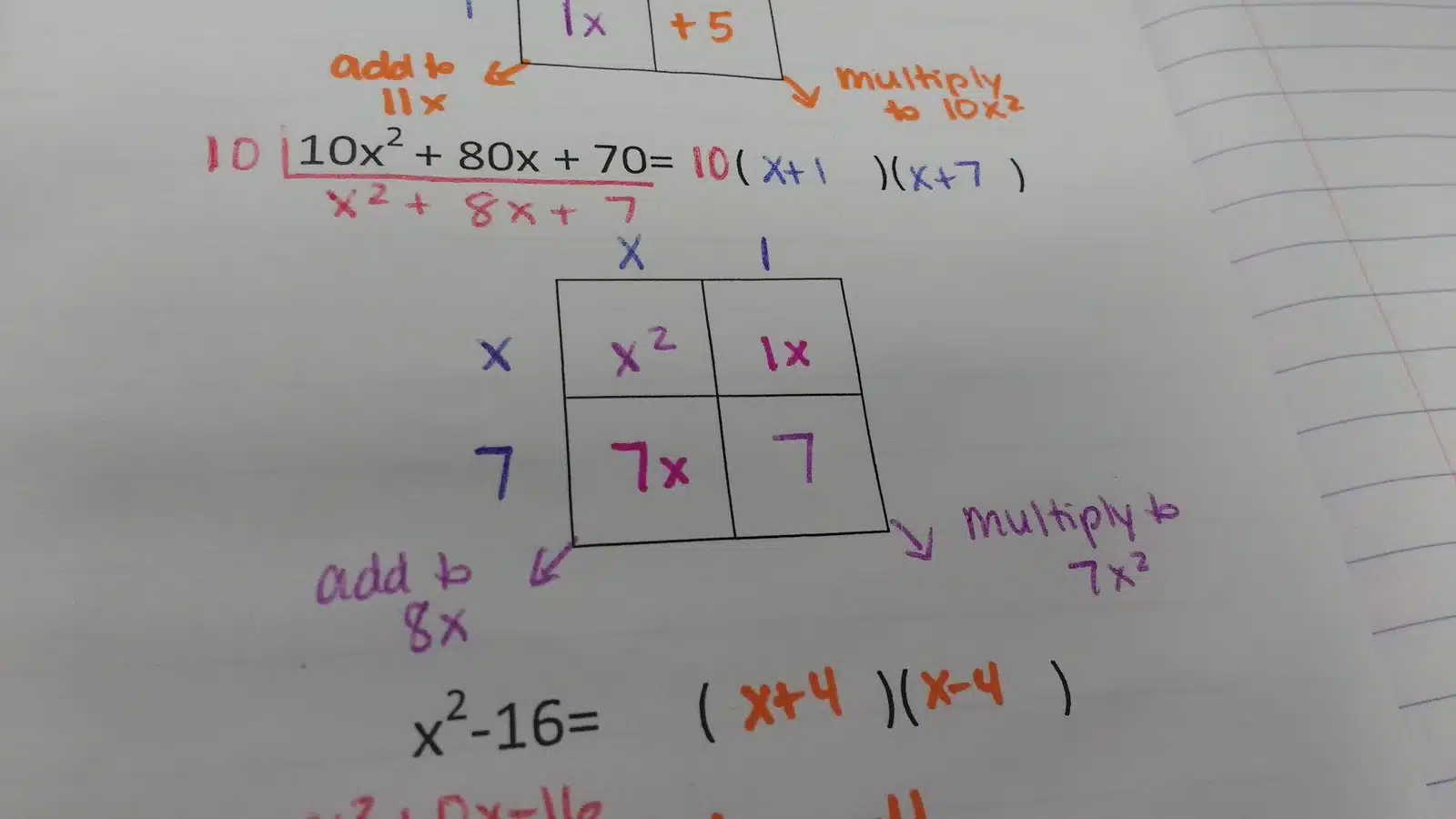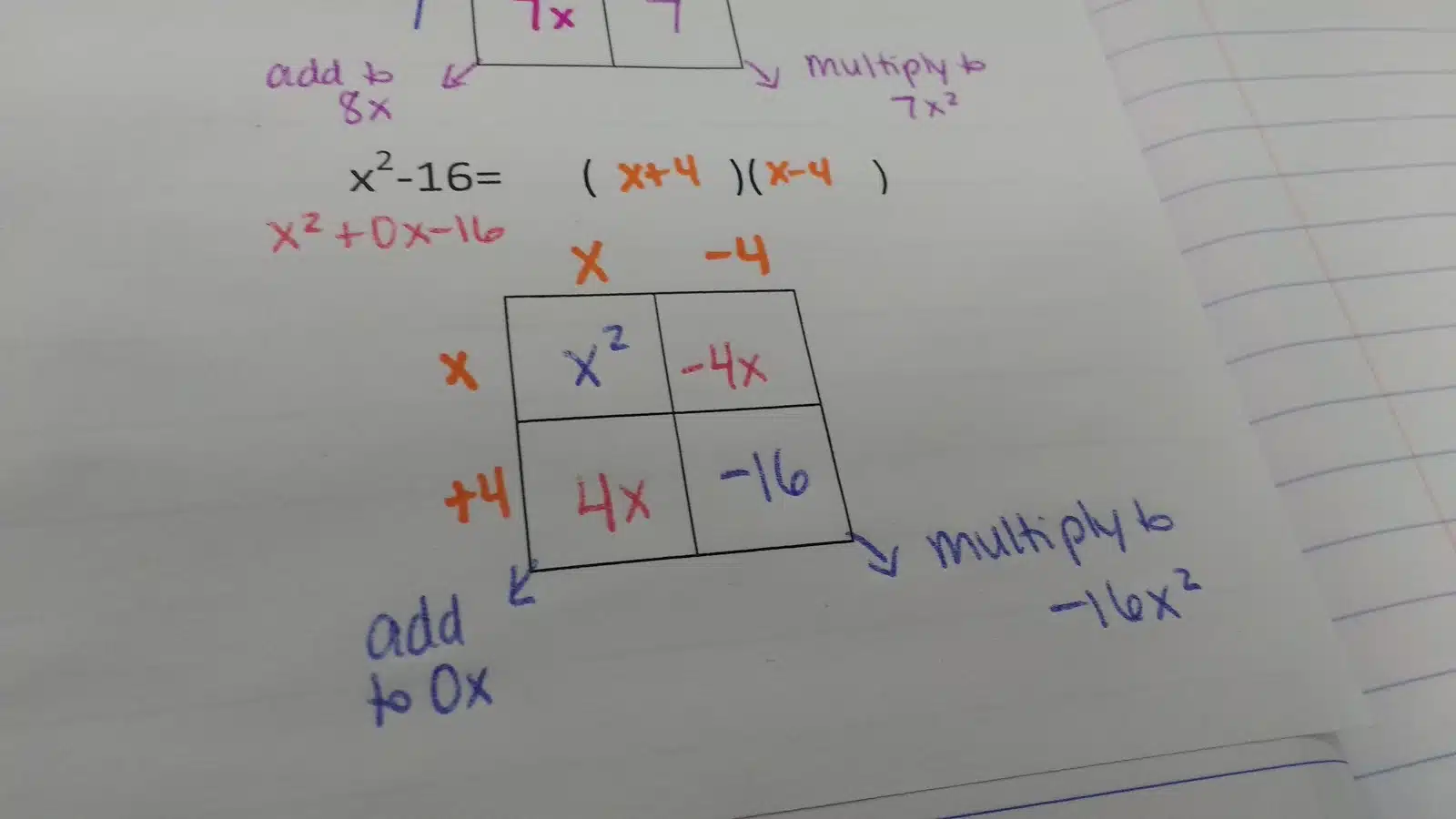 Looking for some factoring practice? Check out this factoring puzzle.
More Resources for Teaching Quadratics