My Algebra 2 kids are working with rational expressions. I'm pretty sure it's my least favorite topic to teach in the world. It's tedious, and it's a nightmare for my students who haven't fully mastered factoring. My students have traditionally struggled with remembering that they can only cancel factors and not terms. I started fighting against this a couple of years ago by telling my students that every time they canceled out terms, a kitten died.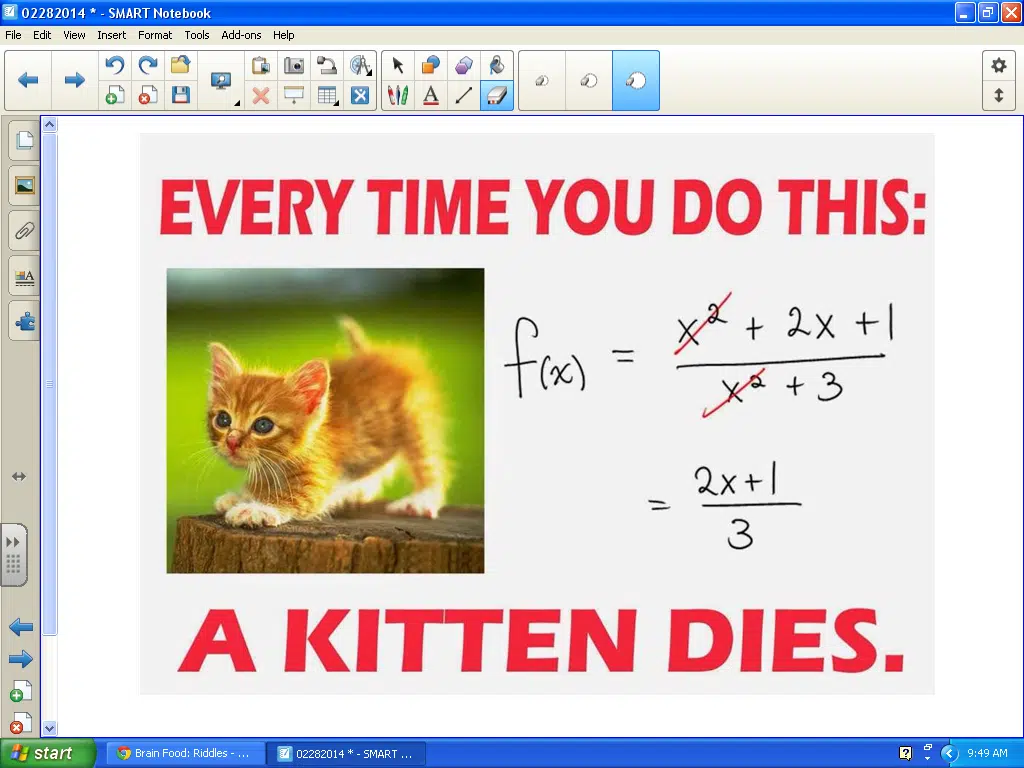 I originally found this on Math Curmudgeon. There's a whole set of pictures of different animals dying for various common math mistakes.
This year, to build anticipation and provoke curiosity, I hung this poster up in my classroom a couple of weeks before our unit on rational expressions. Of course, my Algebra 1 kiddos ended up asking the most questions about it, and I had to explain that it was an Algebra 2 thing. They hate when I tell them that something is for another class.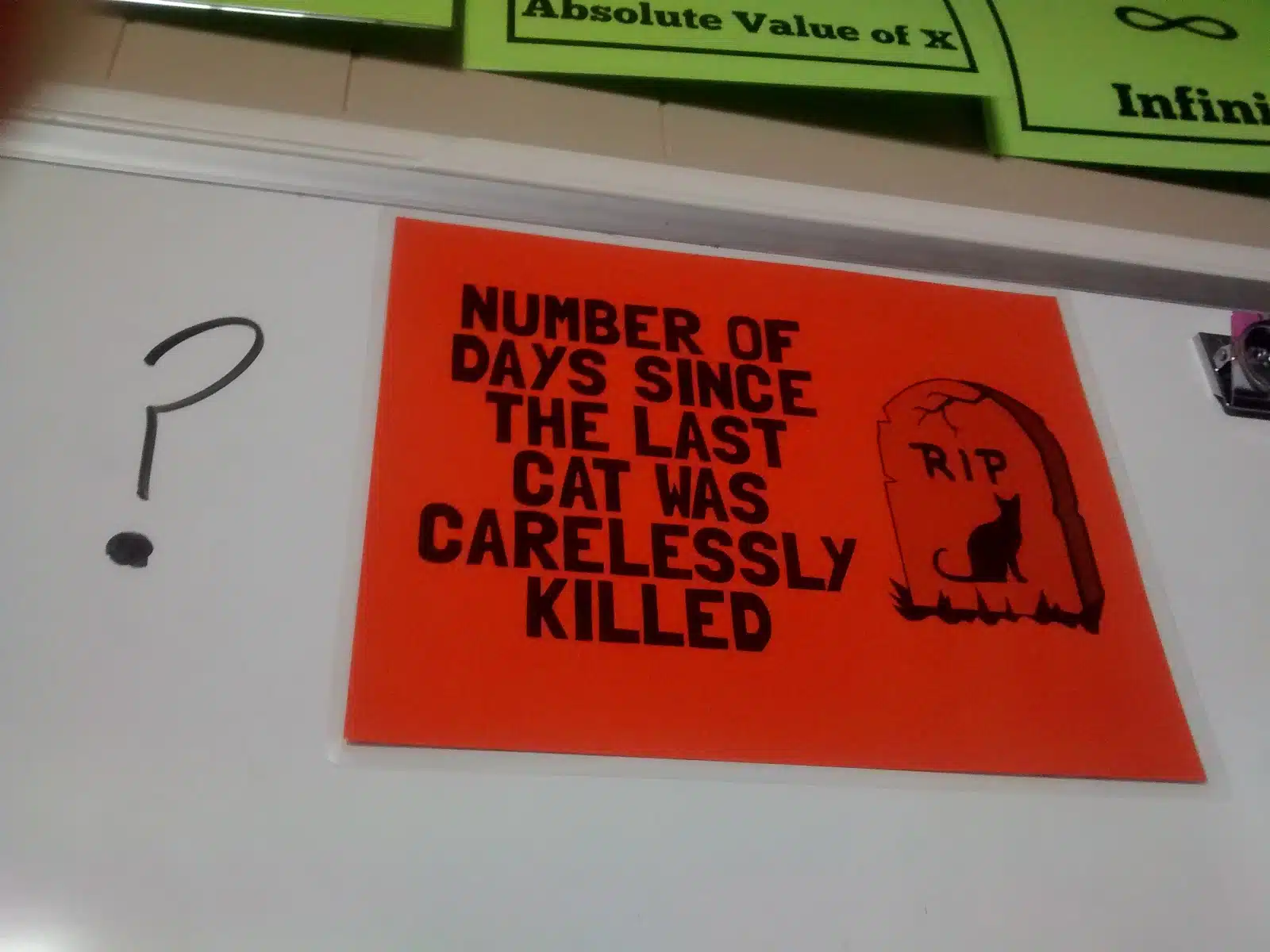 I make a really big deal whenever someone kills a cat and I have to change the count. And, the kids are always watching to make sure I accurately update the count each day.
More Free Printable Math Posters