My Algebra 1 students created these parts of an expression foldables to glue in our interactive notebooks. I was inspired to create these foldable templates based on some foldables I found on A Sea of Math blog.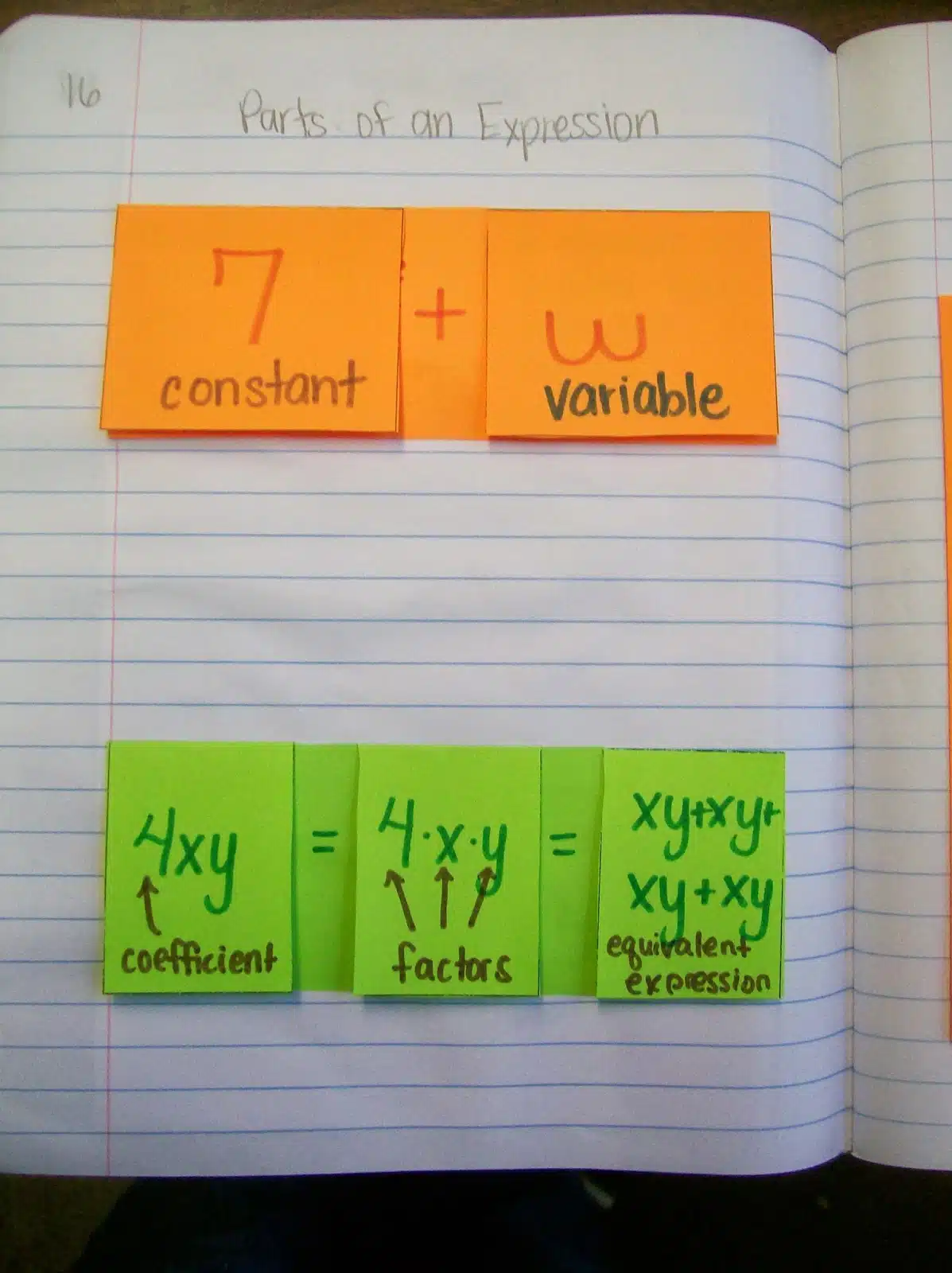 First, we reviewed the difference between a constant and a variable.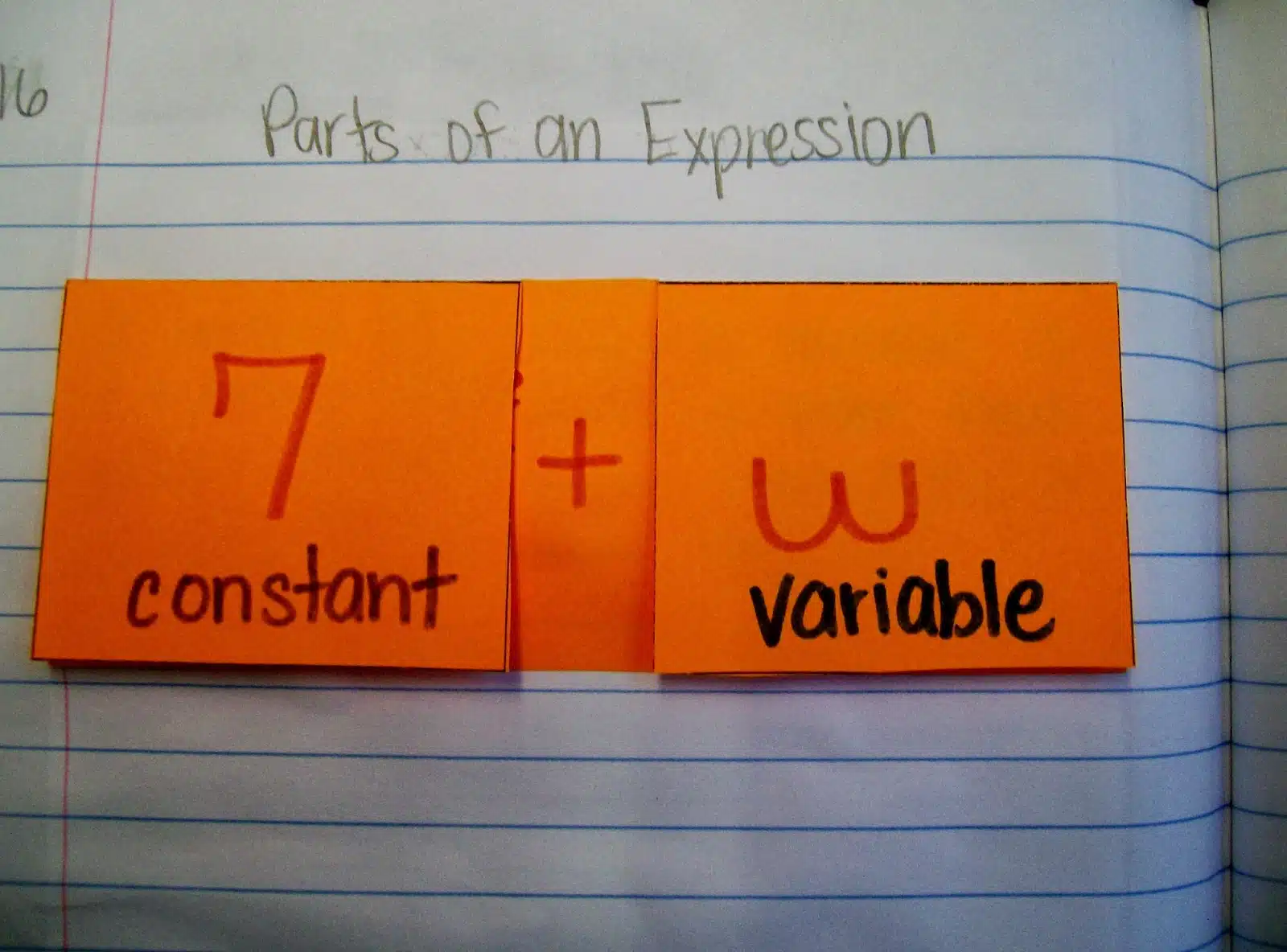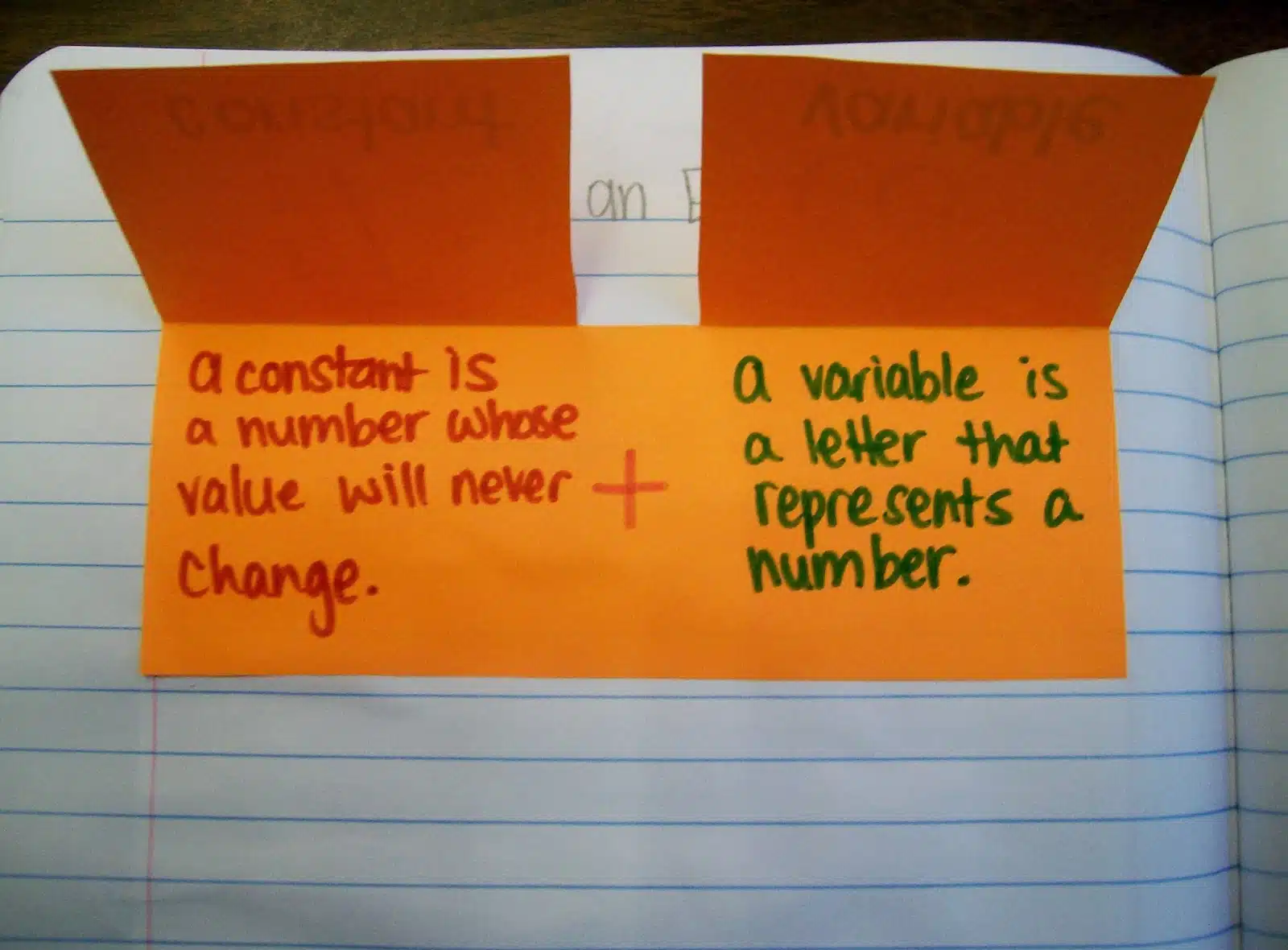 Then, we added in the vocabulary of coefficient and factors.