I created this 5 W's and H Foldable for my Stats class to glue in their statistics interactive notebooks (INBs).
The 5 W's are a key part of how Bock, Velleman, and De Veaux introduce statistics in Stats Modeling the World. I was inspired to create this 5 W's and H foldable after seeing one that @druinok created.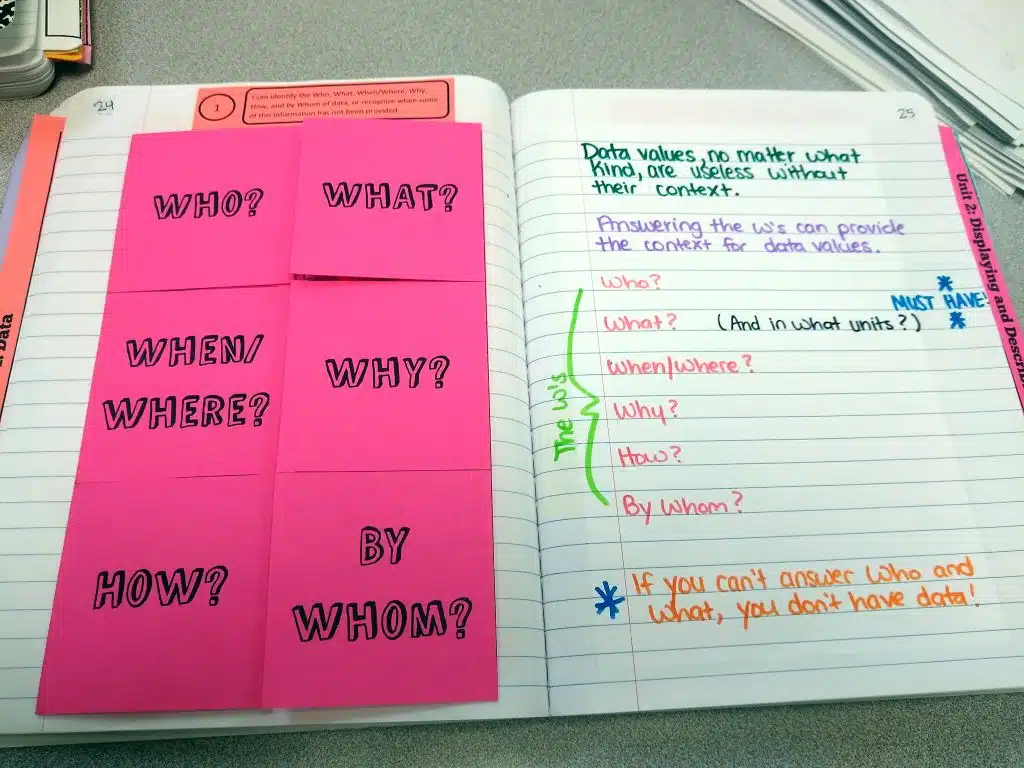 The outside of the foldable lists the 5 W's and H: Who? What? When/Where? Why? How? By Whom? When students are presented with statistical information, it is important that they ask themselves these 6 questions.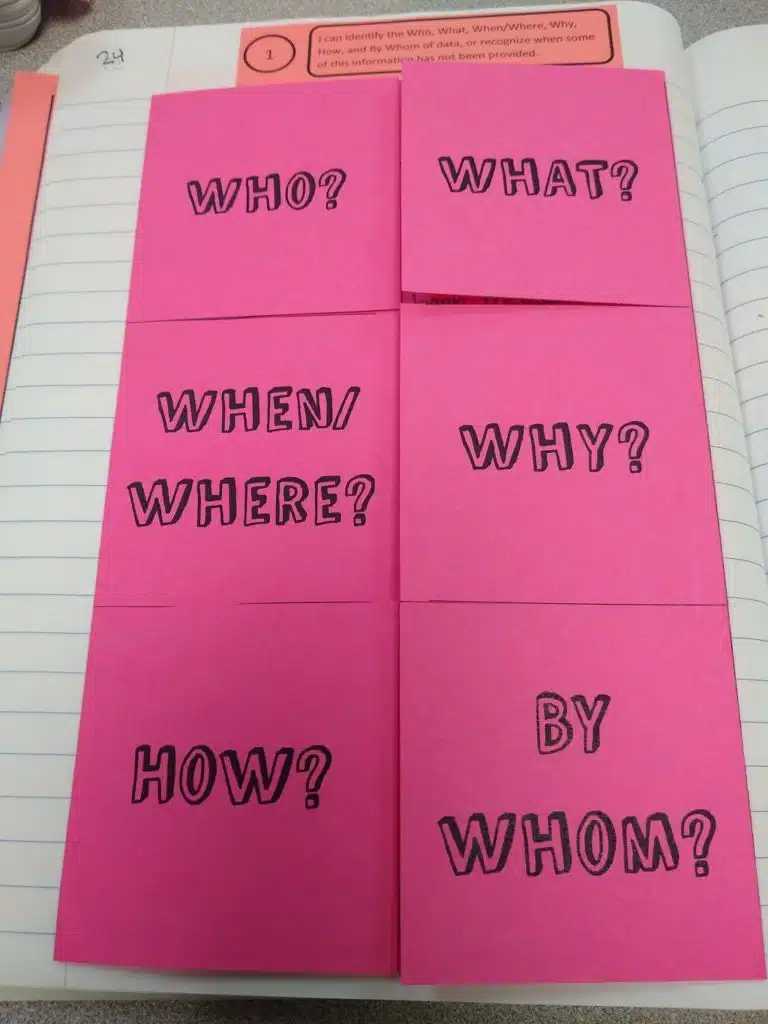 On the inside of the foldable, we wrote more about why each question is important to ask.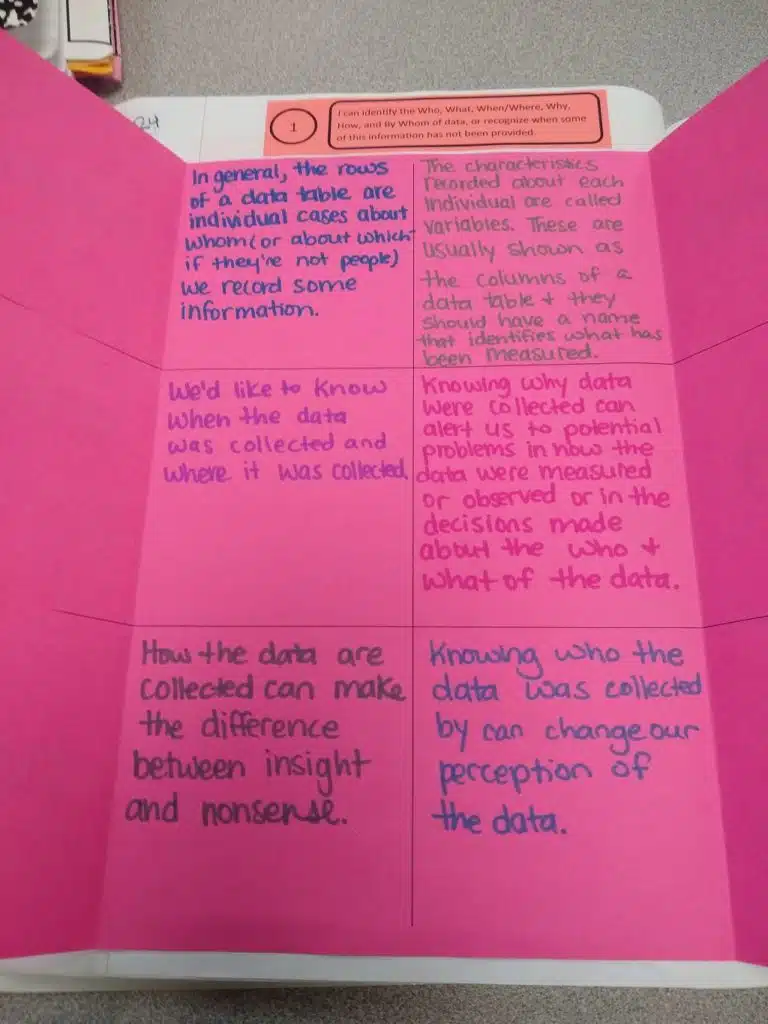 I also created a booklet foldable to give my students some practice asking themselves the 5 w's and h questions. These questions were taken from Stats: Modeling the World.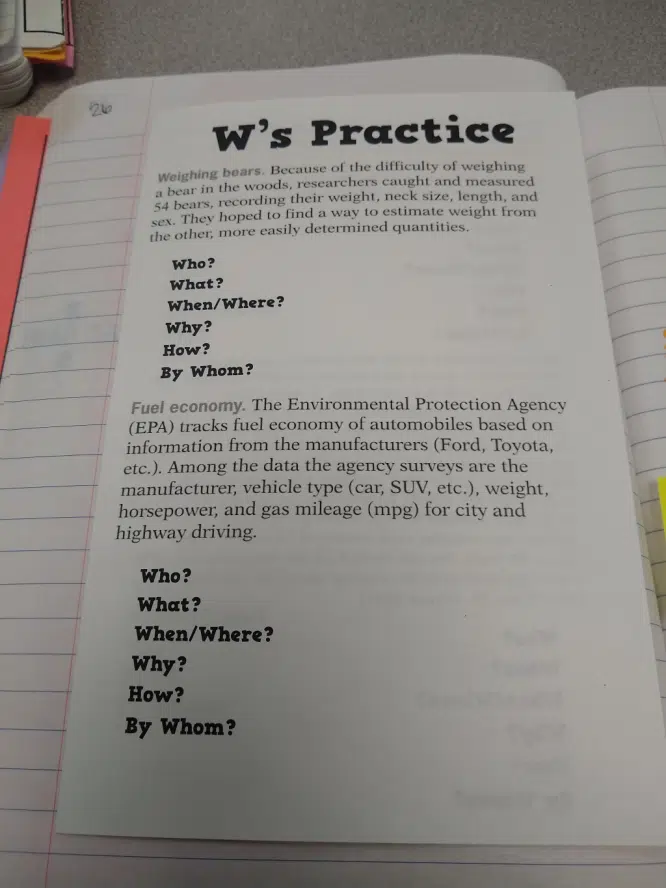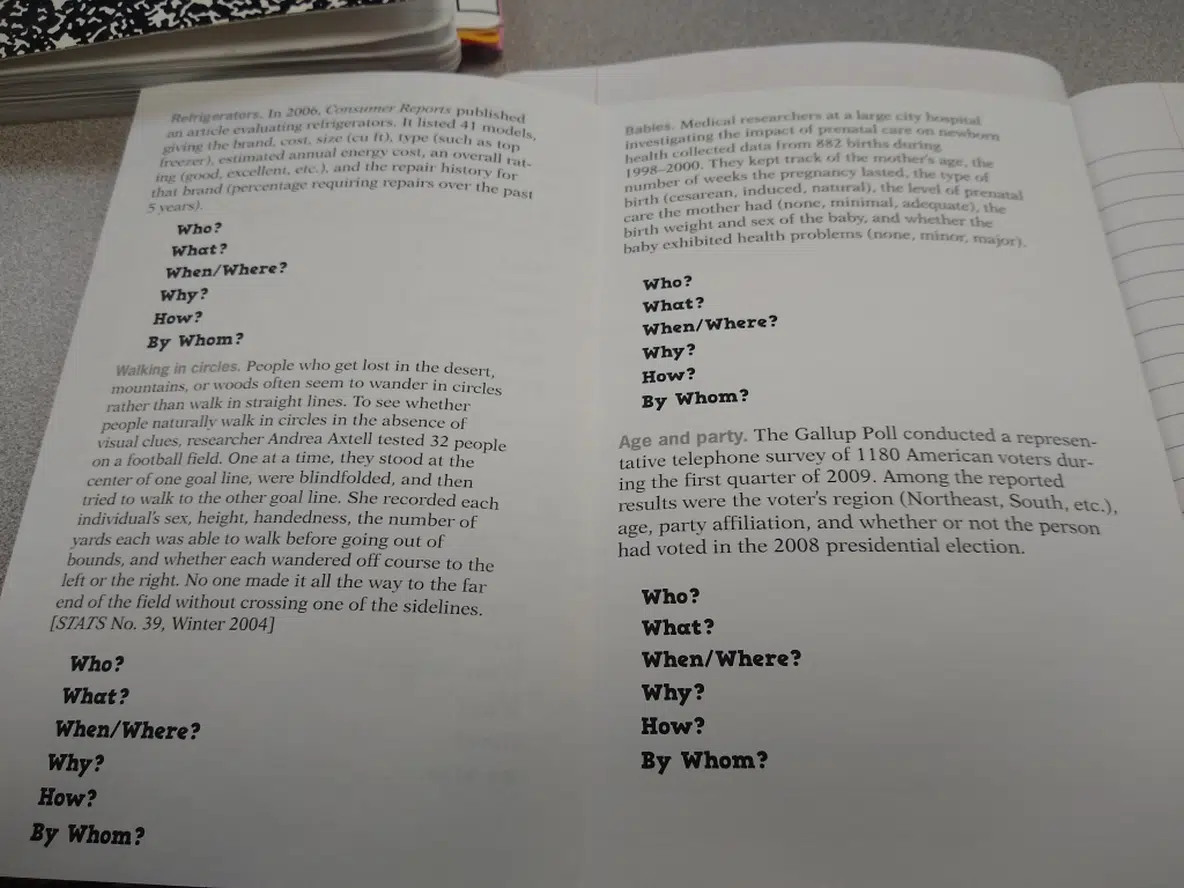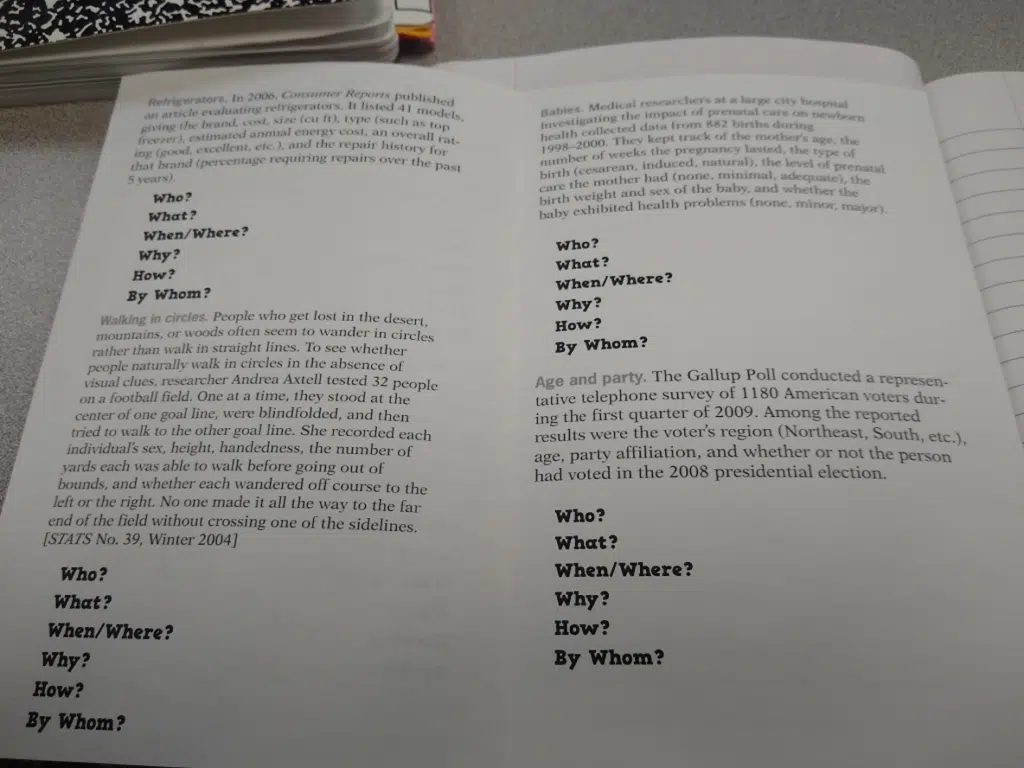 More Activities for Introducing Statistics