My Algebra 2 students completed this arithmetic geometric or neither color coding activity after we created our arithmetic, geometric, or neither foldable in our interactive notebooks.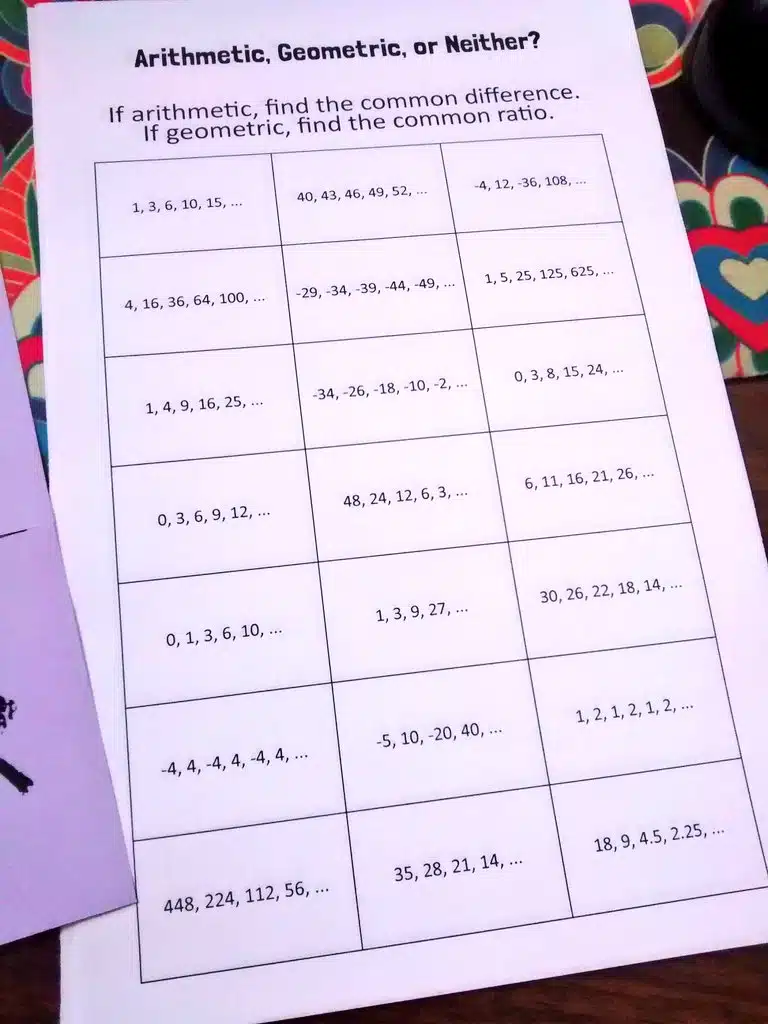 Students had to create a key for the color coding activity by coloring the words "arithmetic," "geometric," and "neither" at the top of the page. Then, they colored each sequence (usually just highlighted) to match its type.
Finally, if it was arithmetic, they identified the common difference, and if it was geometric, they identified the common ratio.
More Activities for Teaching Sequences and Series