This blog post contains Amazon affiliate links. As an Amazon Associate, I earn a small commission from qualifying purchases. This comes at no cost to you. Thanks for your support of Math = Love!
Today I want to share my new order of operations posters with you. Yesterday, I was allowed back in my classroom for what feels like the first time in forever.
They waxed the floors, and we had to wait ten whole days for the wax to dry. For a teacher who lives for decorating her classroom, this was pure torture.
One of the first decorations I put up was my GEMDAS Order of Operations Posters and my Grouping Symbols poster. I printed the posters on 11 x 17 cardstock.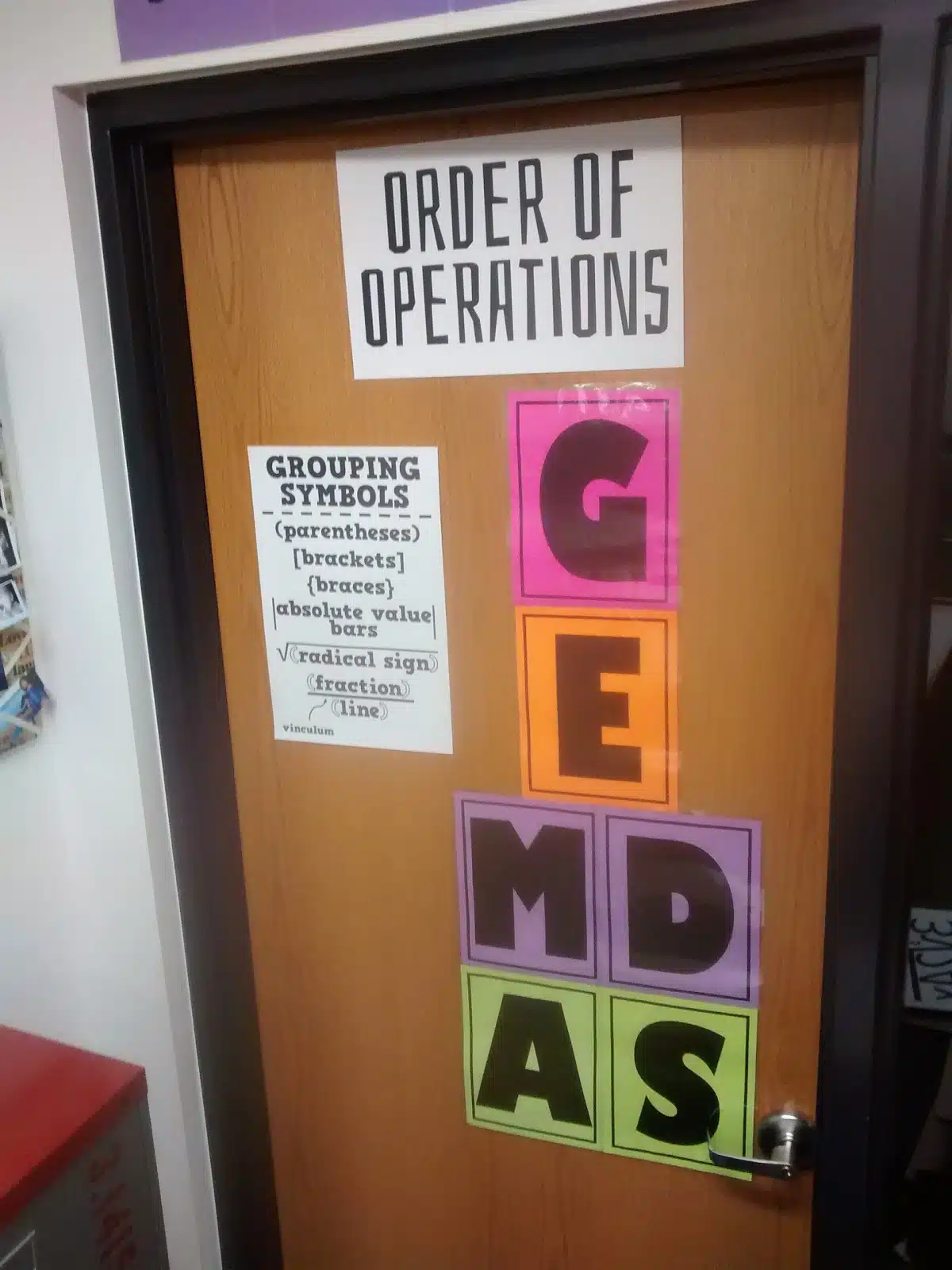 I've decided to make the transition from PEMDAS to GEMDAS. In the past, I've always thought that I should just use PEMDAS because that's what my students have been taught in the past.
Please Excuse My Dear Aunt Sally is pretty ingrained in my students' brains. The actual order of operations and what it means is less ingrained.
After making my grouping symbols poster, I started toying with the idea of using G for "Grouping Symbols" instead of P for "Parentheses." I decided to go for it and use GEMDAS.
Even if my students still think PEMDAS when they think order of operations, I hope that I can really emphasize the different grouping symbols that can be used this year. (And, if you still want to do PEMDAS, I included a "P" at the end of the file, too!)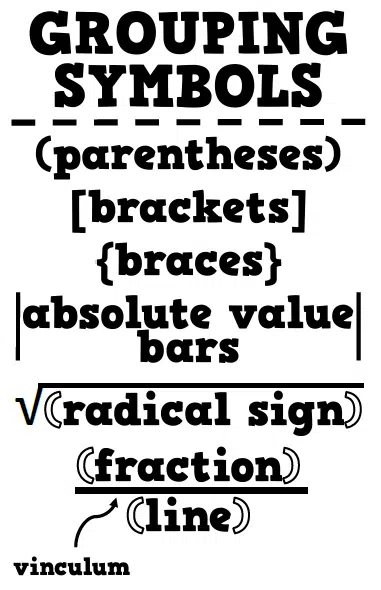 Free Download of PEMDAS/GEMDAS Order of Operations Posters
More Order of Operations Teaching Resources