This Left Side Bulletin Board is my attempt at giving myself inspiration for how to have students do creative practice activities on the left side pages of their interactive notebooks.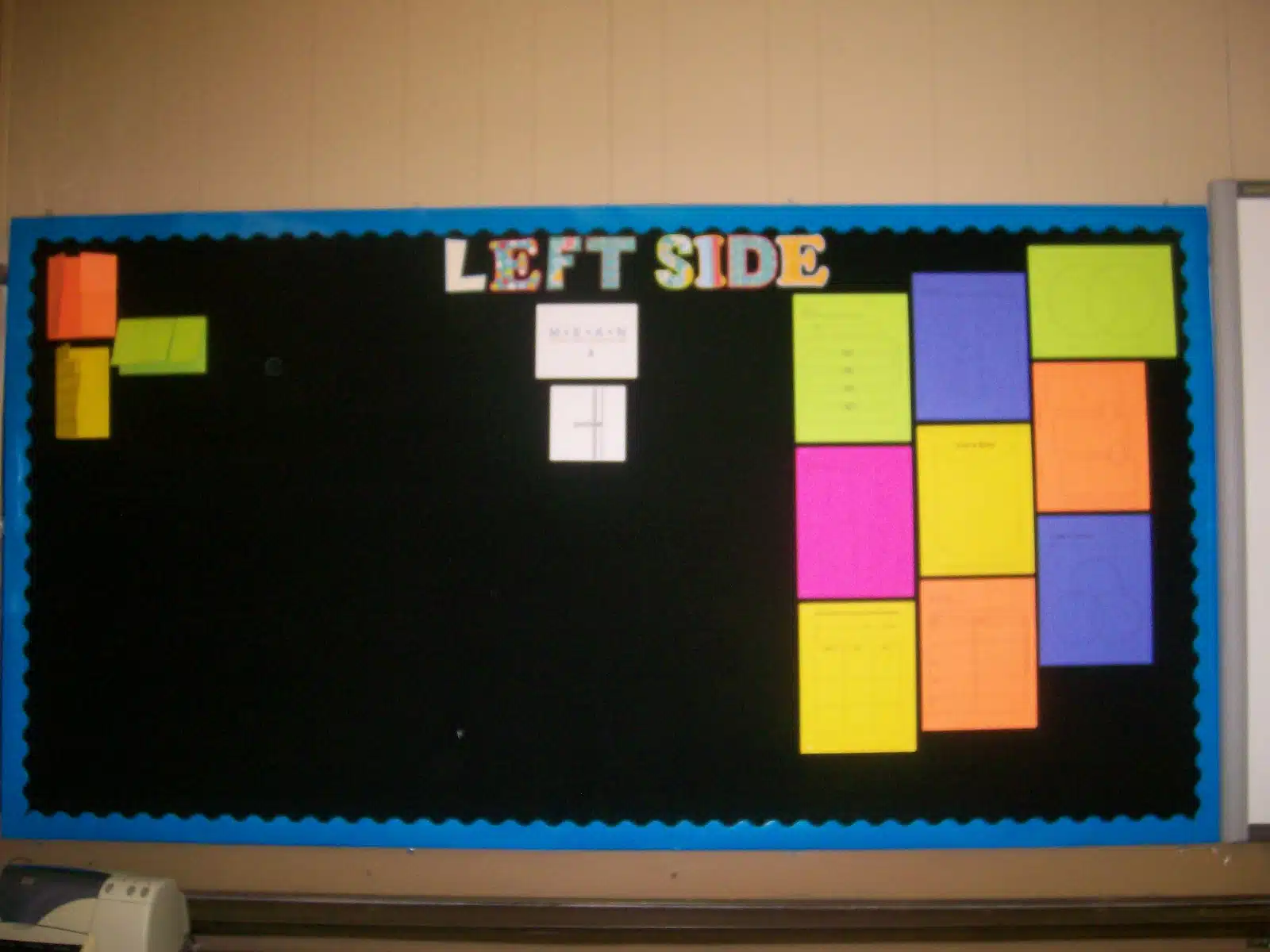 This board will remain a work in progress throughout the school year. As I learn new, creative ways to do the LHS of our INBs, I will add to this board.
I included pictures of different types of graphic organizers.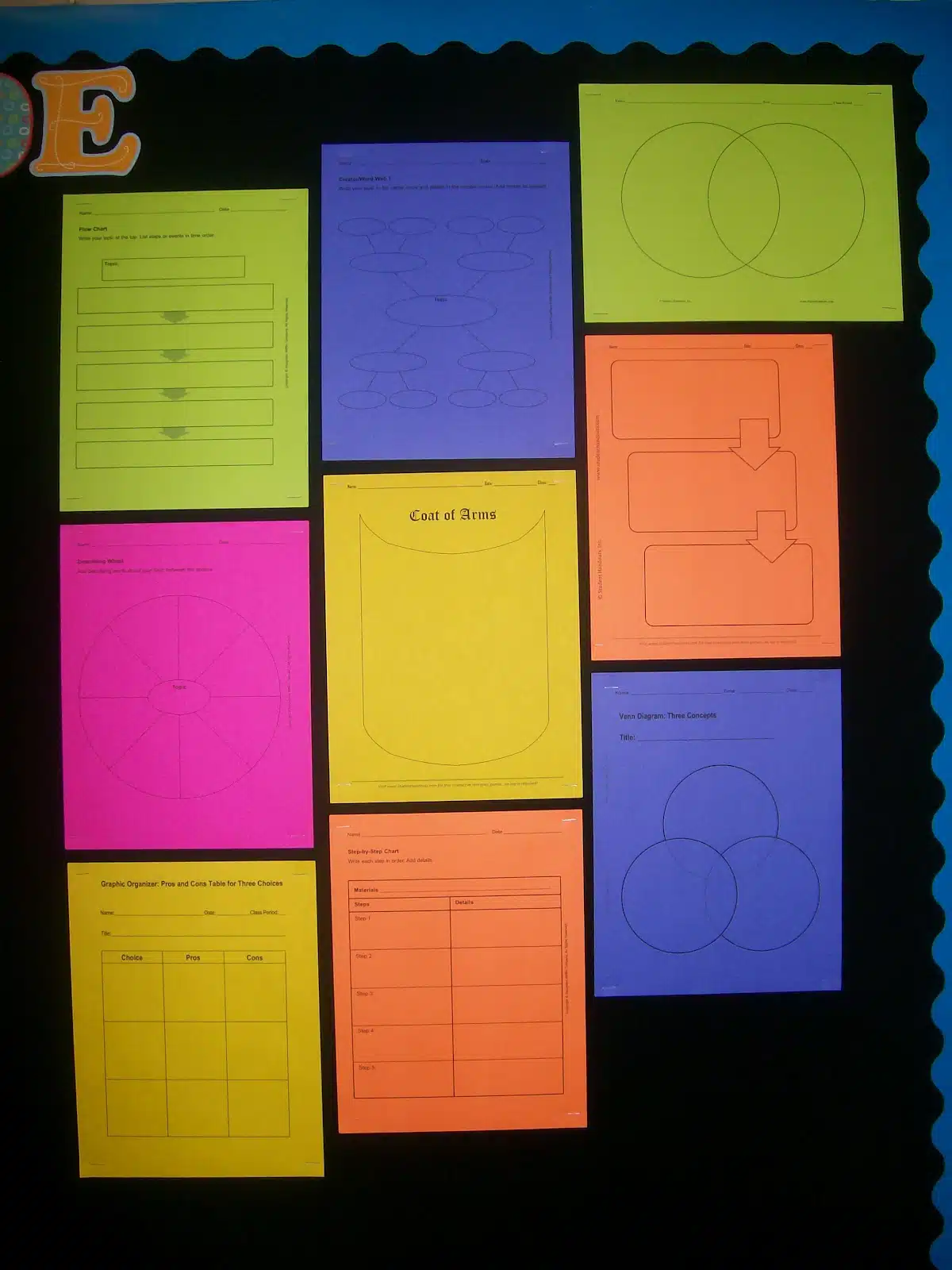 [Note – the whole idea of doing different things on the left hand side and right hand side of interactive notebook pages is a practice that I quickly gave up. ]
I love these vocab word pictures. I would like to see what creative illustrations my students can come up with.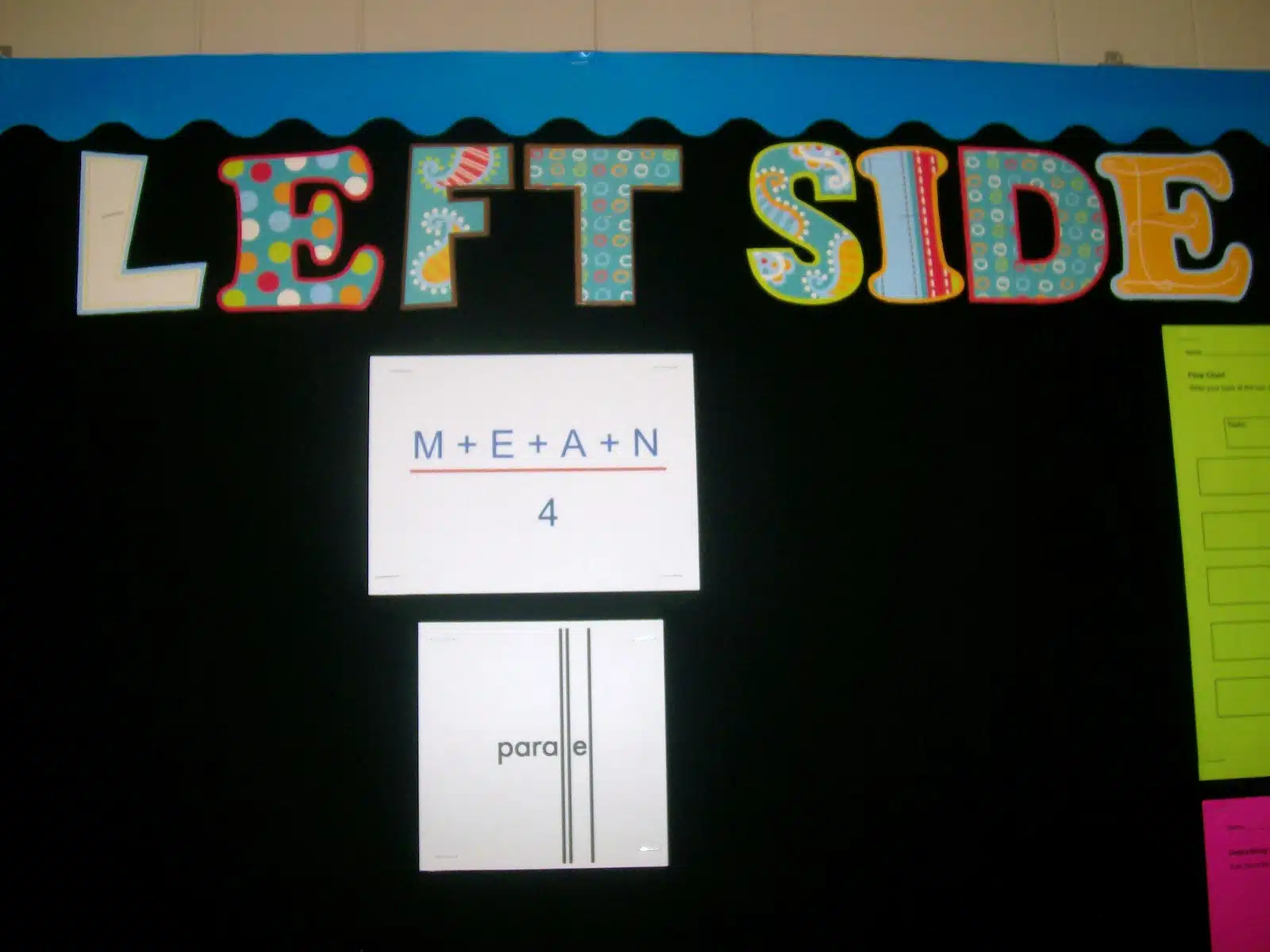 And, you know I love foldables! I need more! I've been having to downsize foldables to make them fit like I want them to in our INBs. This section will definitely grow as I make more foldables, discover more, and have students create their own. (And, I'm so excited for the Global Math Department's Conference on Foldables next week!)