This blog post contains Amazon affiliate links. As an Amazon Associate, I earn a small commission from qualifying purchases.
Want to check out my favorite Amazon items for the classroom? Check out my Amazon favorites page!
After making my Periodic Table War game, I had the brilliant idea that a Radians vs. Degrees game would be perfect for my trig students. After quick google search, I found out this idea was NOT original.
I found a free file on TpT for Radian Degree War. I downloaded it, and it was exactly what I was looking for. I'm so used to making my own files for everything, so it was definitely nice to be able to just print something straight off the internet!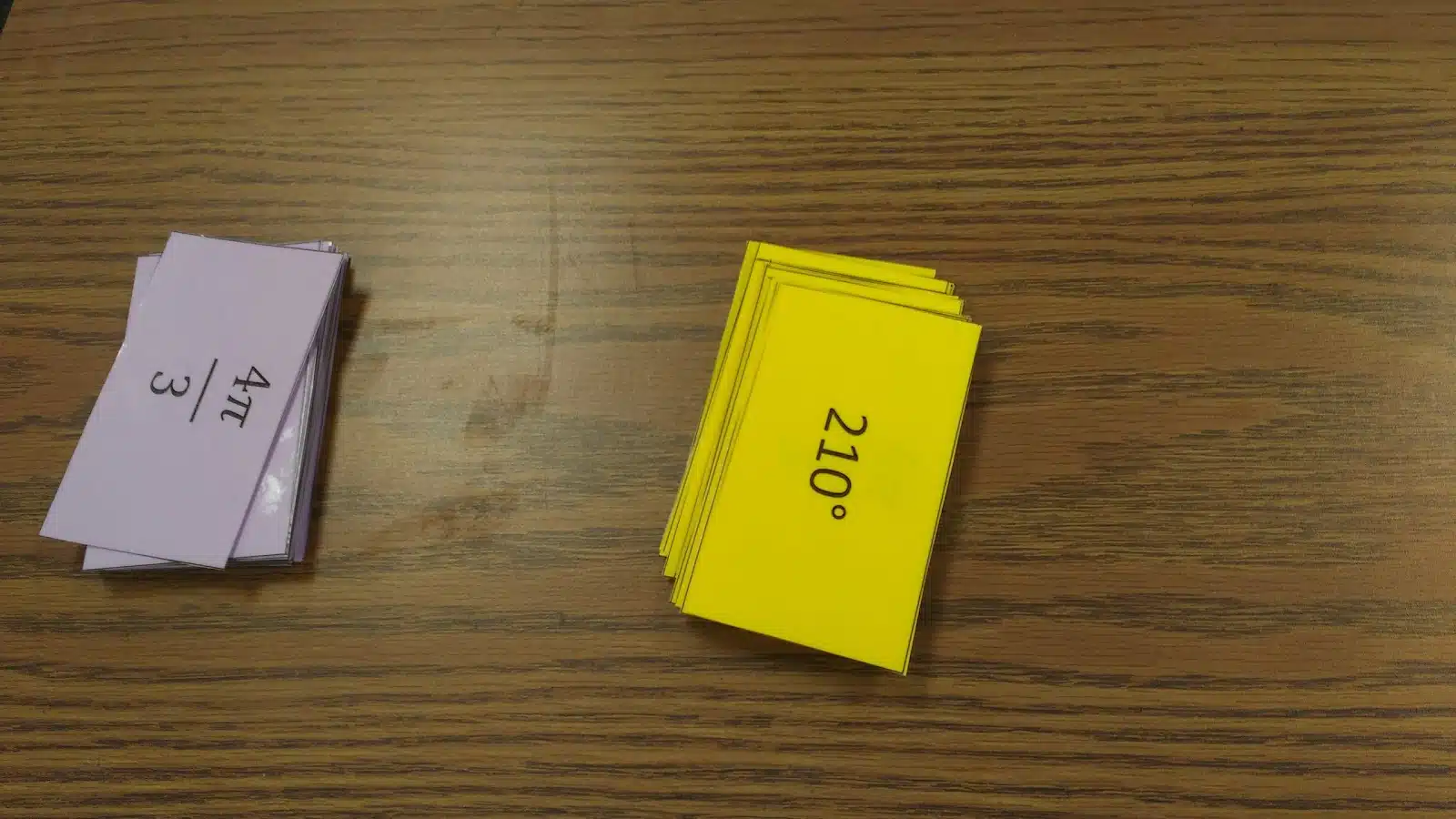 I printed off decks on several different colors of paper. I just printed these on regular 20/24 lb paper and laminated them with my trusty laminator.
MATH = LOVE RECOMMENDS…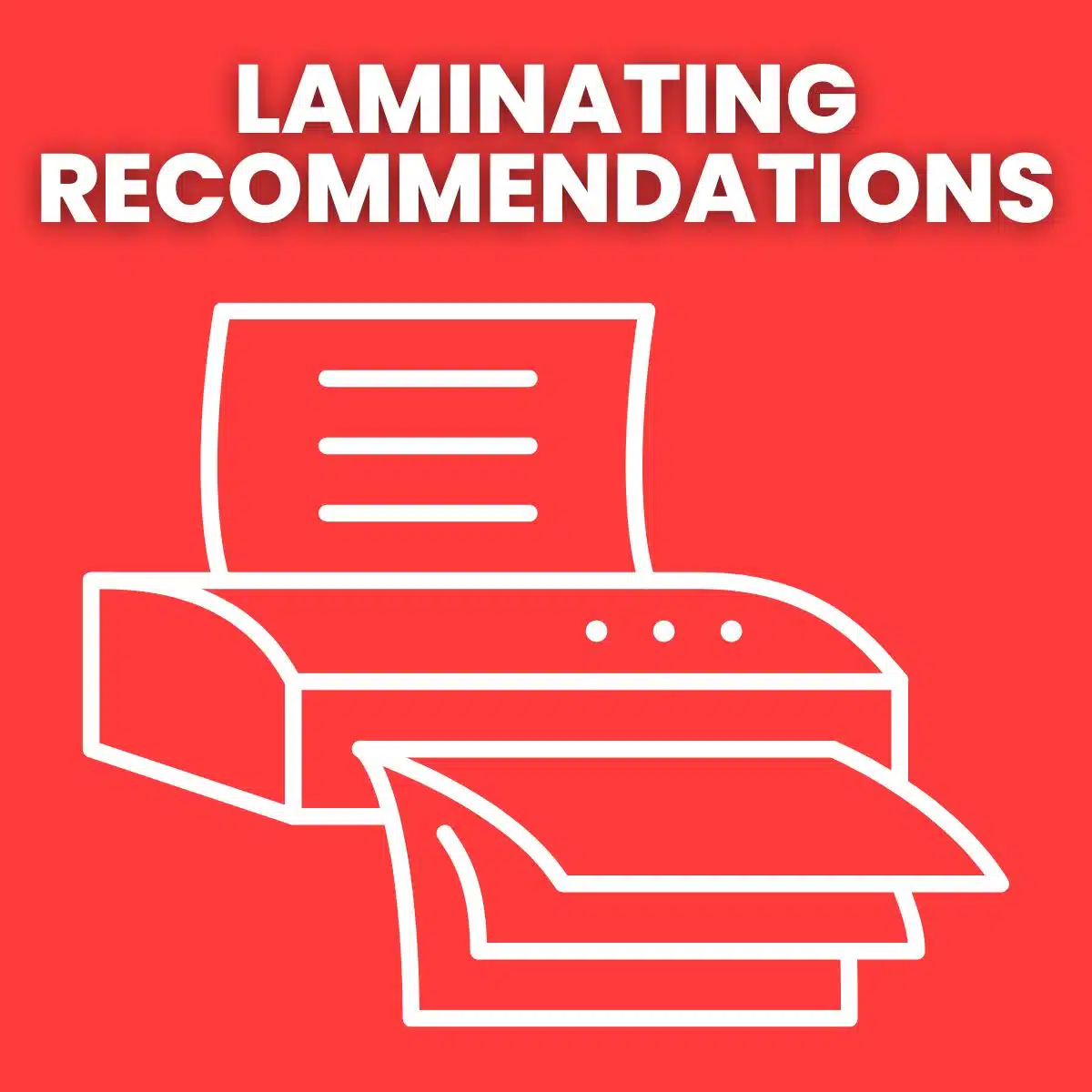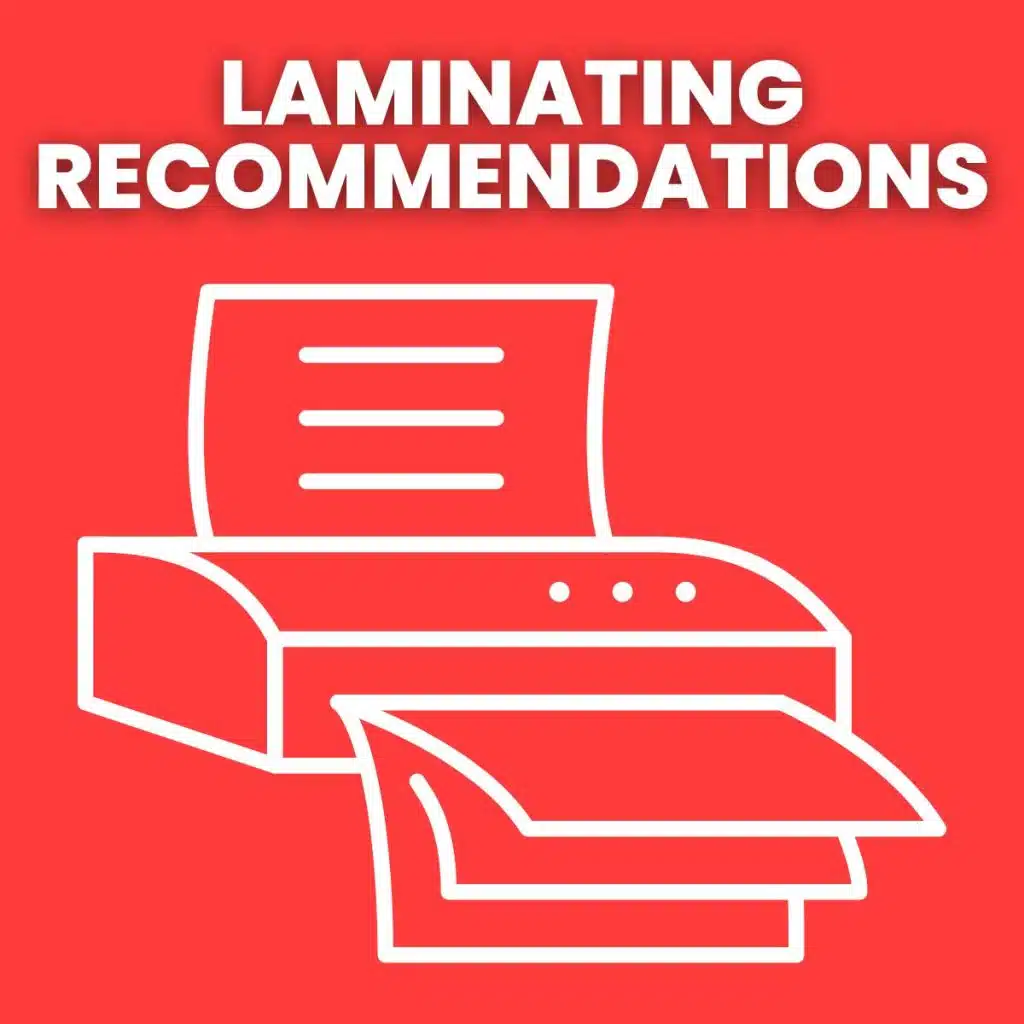 A laminator is a MUST-HAVE for me as a math teacher! I spent my first six years as a teacher at a school with a broken laminator, so I had to find a way to laminate things myself.
I've had several laminators over the years. I currently use a Scotch laminator at home and a Swingline laminator at school.
I highly recommend splurging a bit on the actual laminator and buying the cheapest laminating pouches you can find!
Printing them on different colors is a trick I learned at the OCTM conference this past summer. My students frequently accidentally drop a card on the floor, and they don't realize it for a while. In fact, the card on the floor is often discovered after all the bags of cards have been put away. Having them color coded makes it super easy to reunite the card with the rest of its family.
We ended up playing this on a day when 3 of my 9 trig students were absent. Our student aide joined in the game, so we played with one group of 4 and one group of 2. The group of 4 made for some very interesting conversations about which card was higher. But, when students got out, they were really bored. With the group of 2, there were less interesting conversations, but the students were completely engaged throughout the game. The fix for this would be to change the rule for winning to say "The first person who runs out of cards loses. Everyone else wins."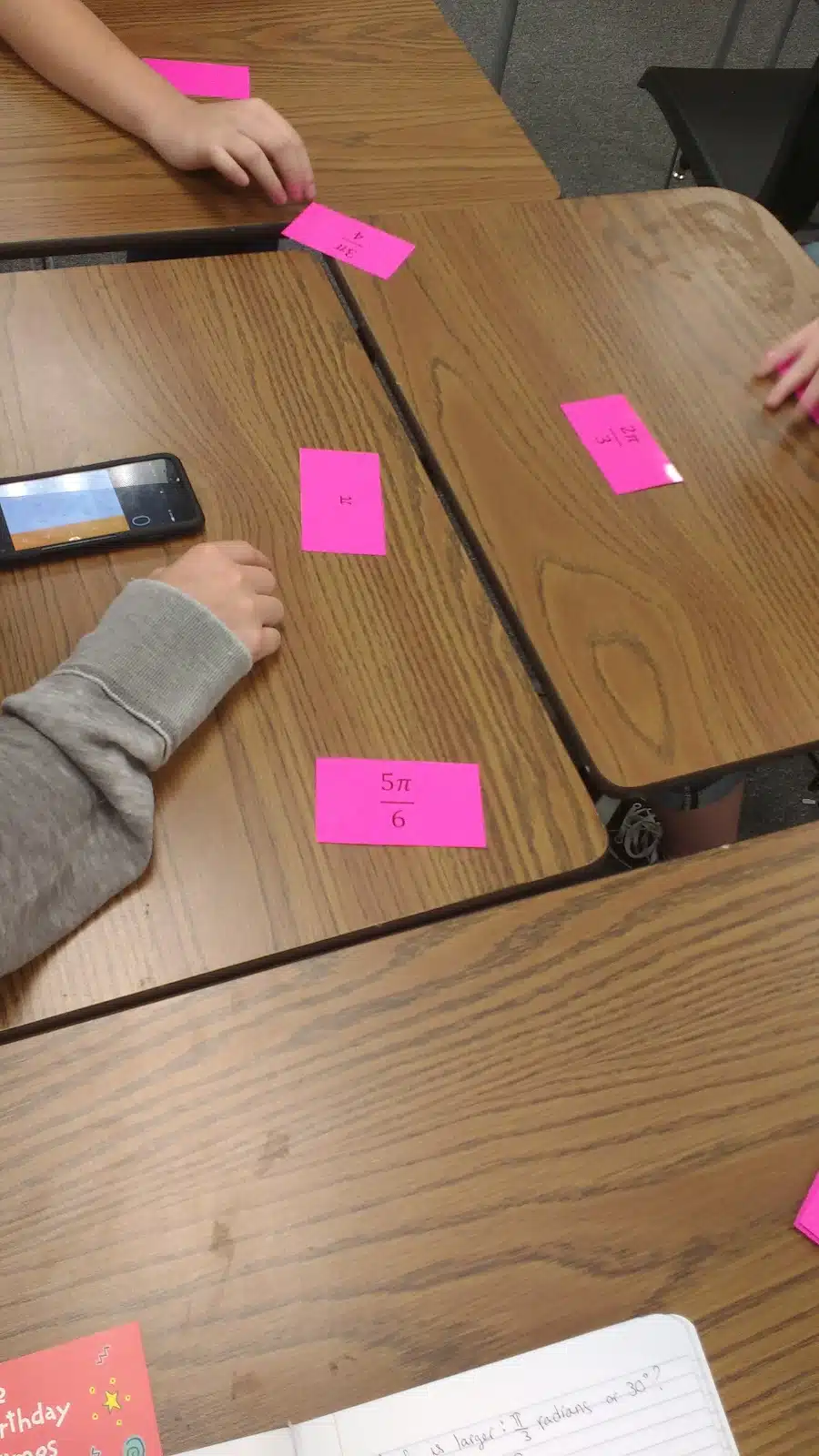 Here's some pics of my students in action!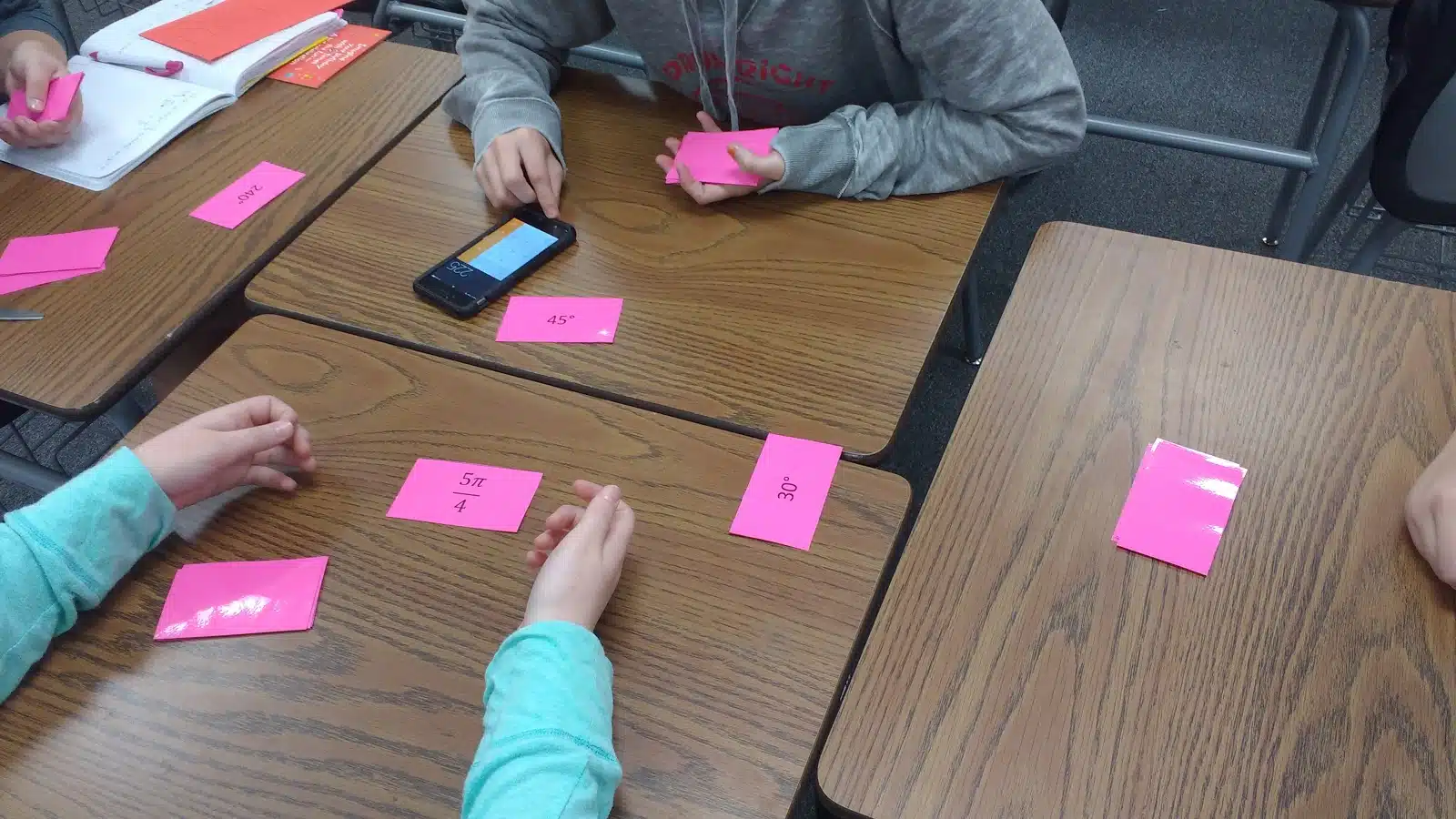 Playing this game gave them much needed practice and a boost in confidence when dealing with radians vs. degrees. I would suggest following up this game with the Converting between Degrees and Radians Tarsia Matching Puzzle.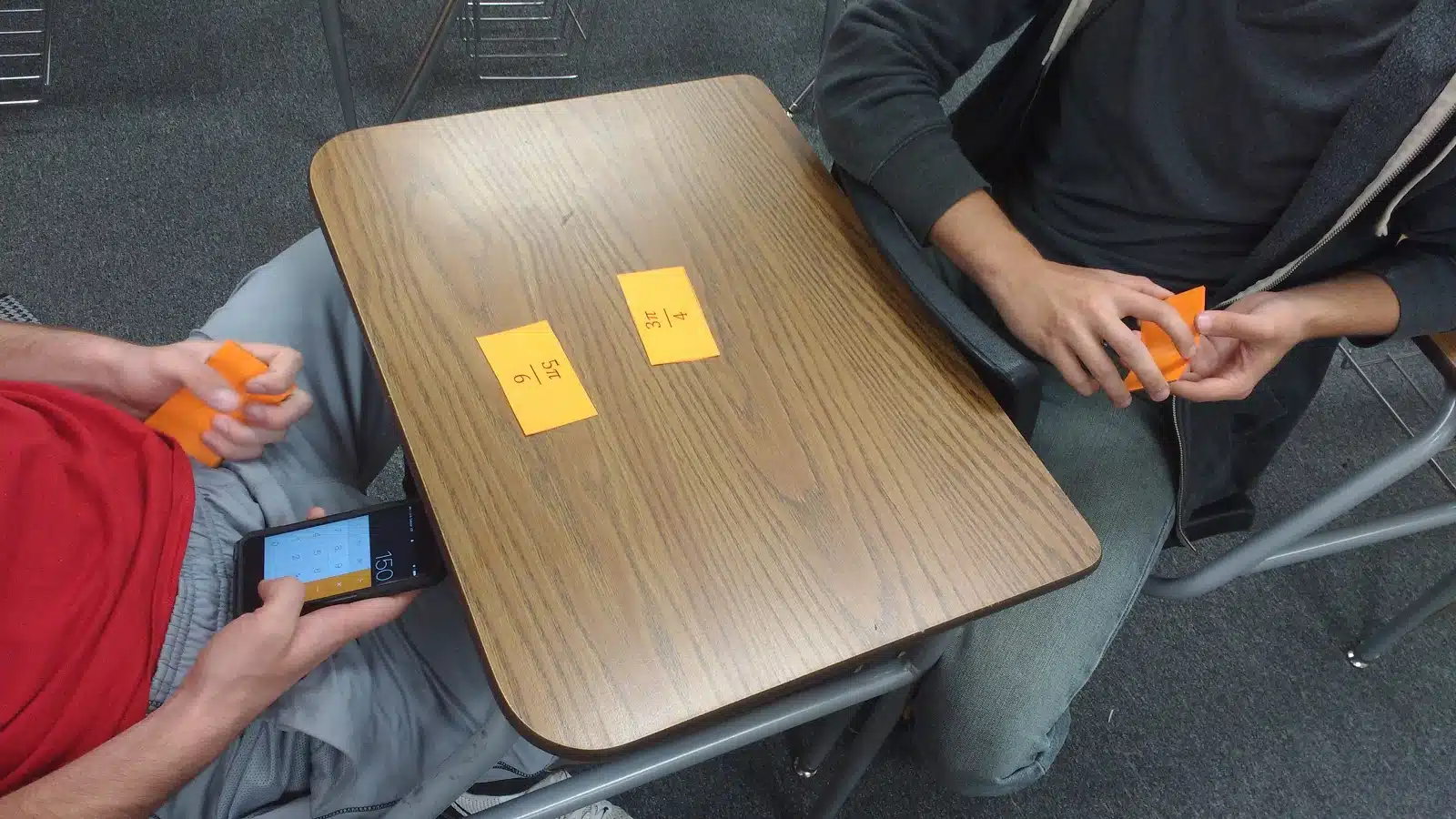 It's a definite keeper for whenever I teach trig in the future!
More Versions of War Card Game
Over the years, I've created several different versions of this war card game that you might be interested in checking out!
More Ideas for Teaching Radians and Degrees