I created this finding missing angles of right triangles practice book for my trigonometry students to glue in their interactive notebooks.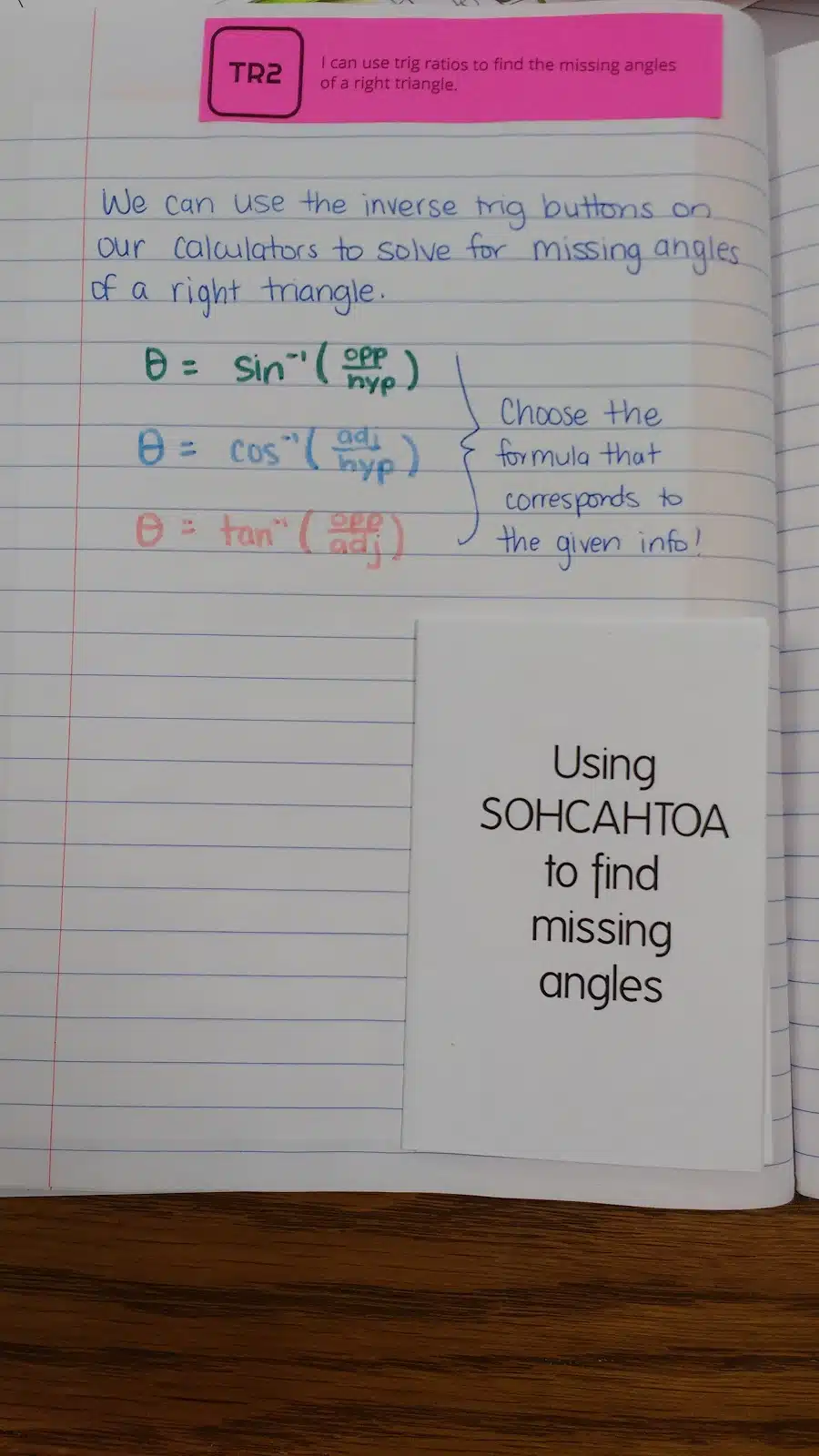 My students were a bit miffed that they had to just write these equations. They thought I should have given them a foldable for these!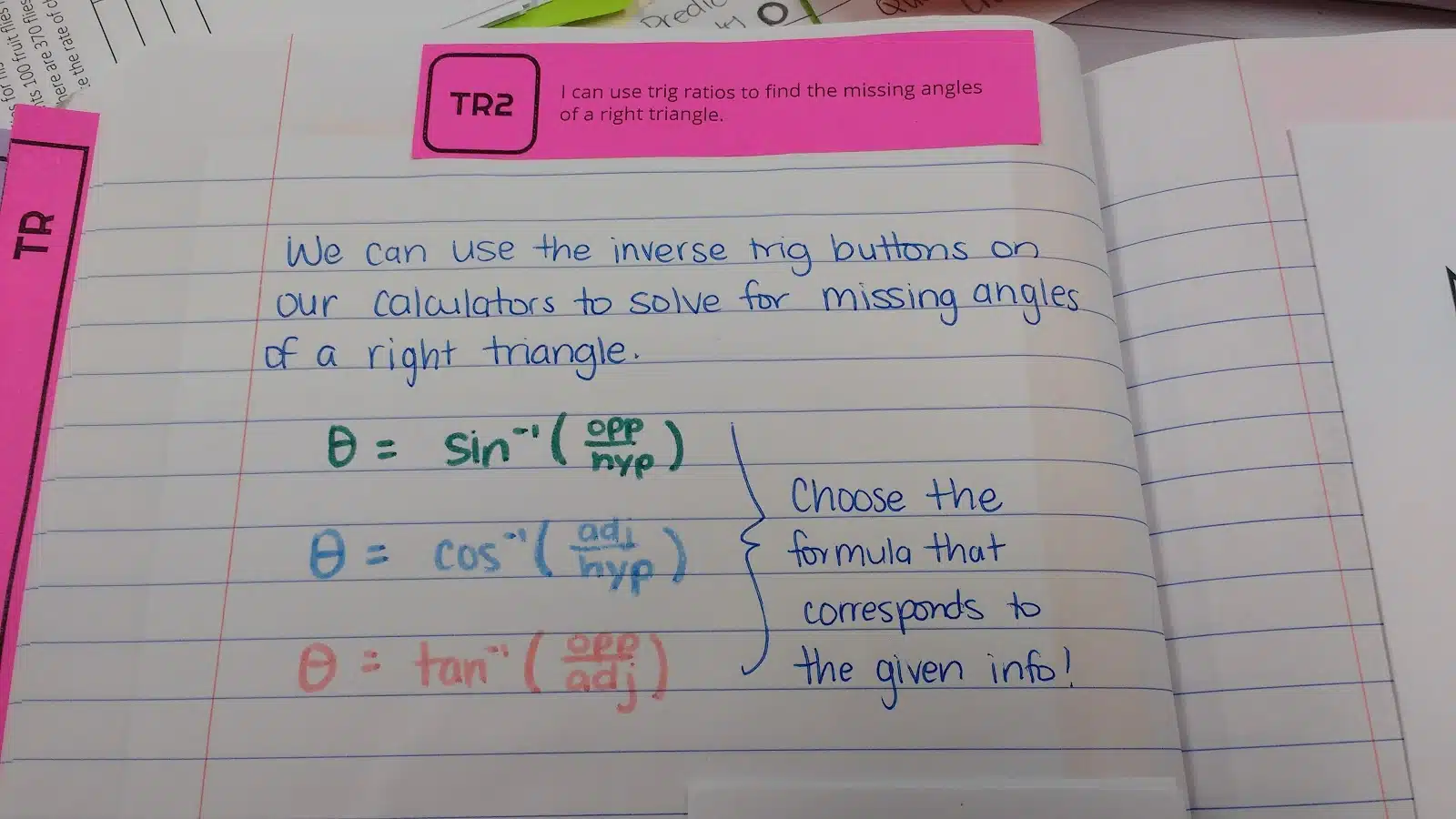 I did make them a practice book, though. These small practice books are one of my go-to ways to having them efficiently place practice problems in their notebooks.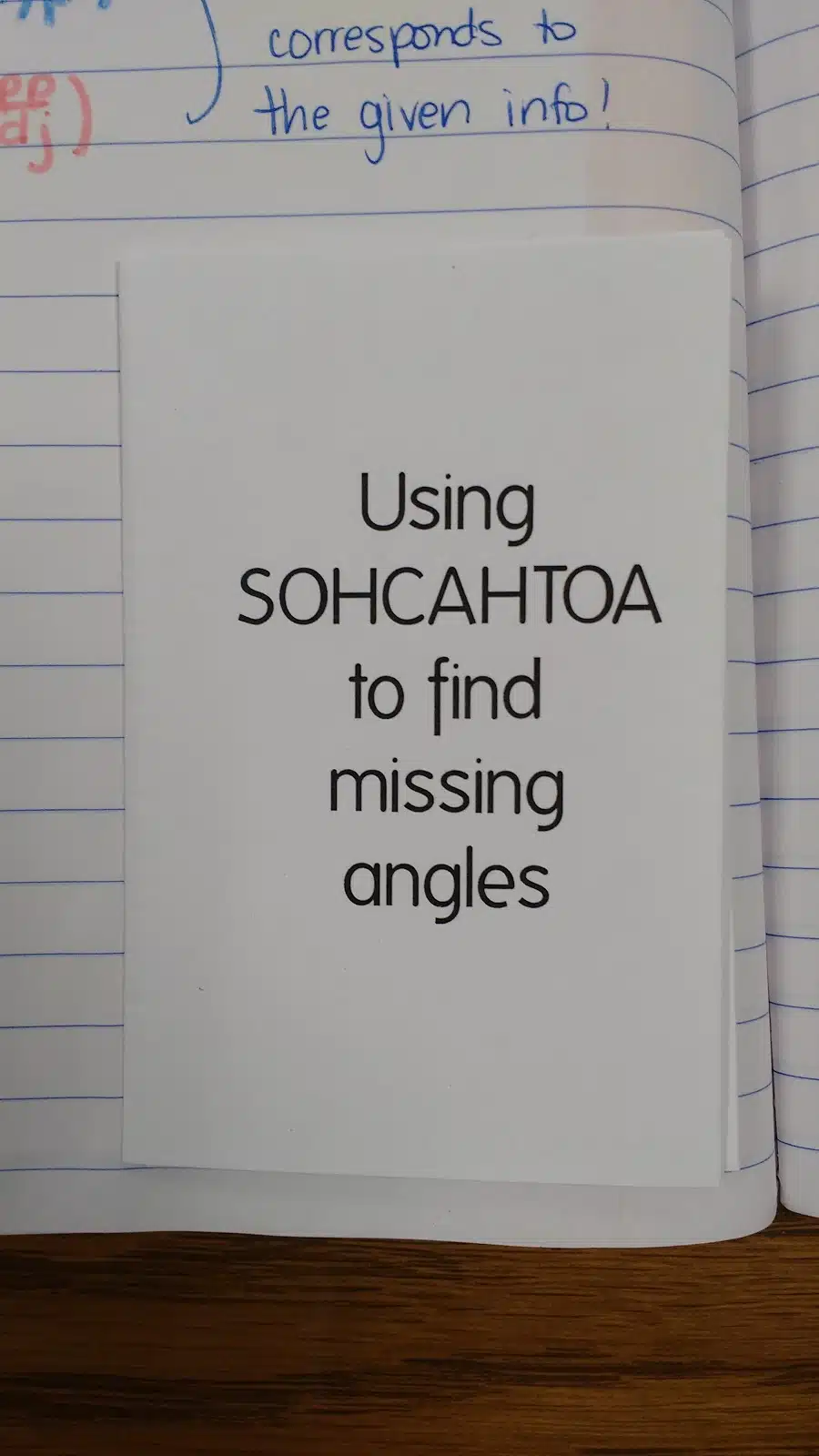 Each book holds six practice problems. Here they are: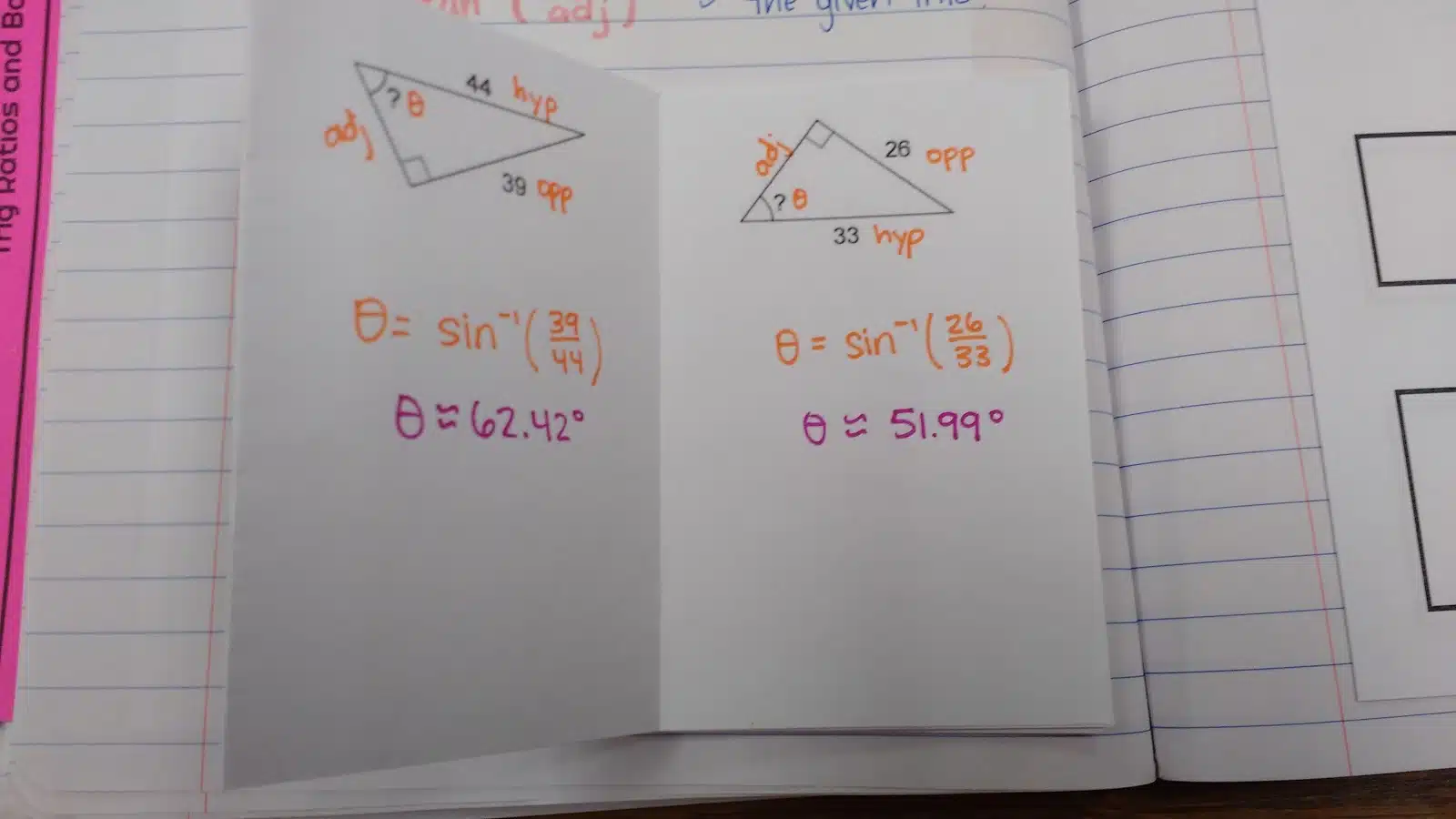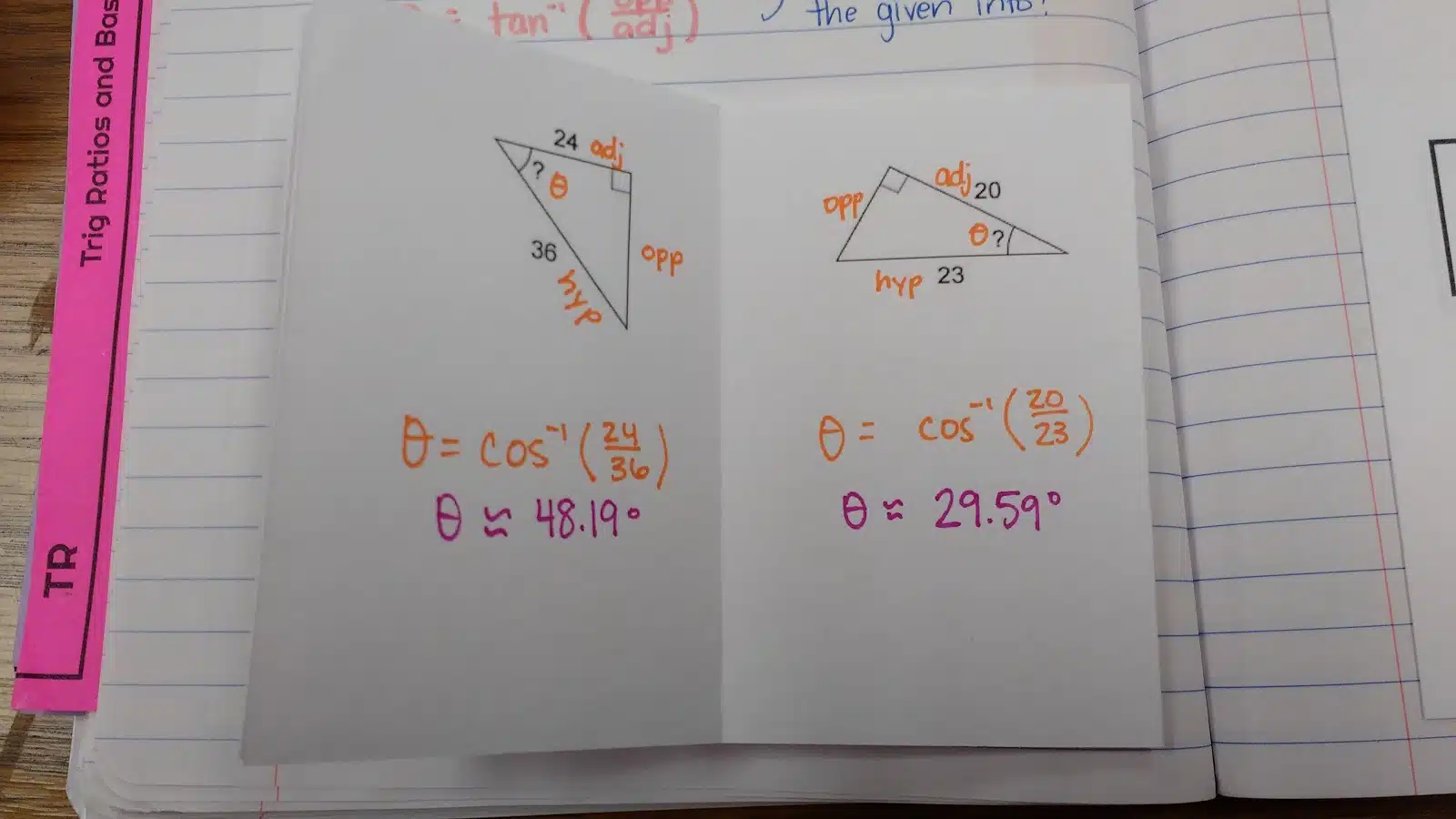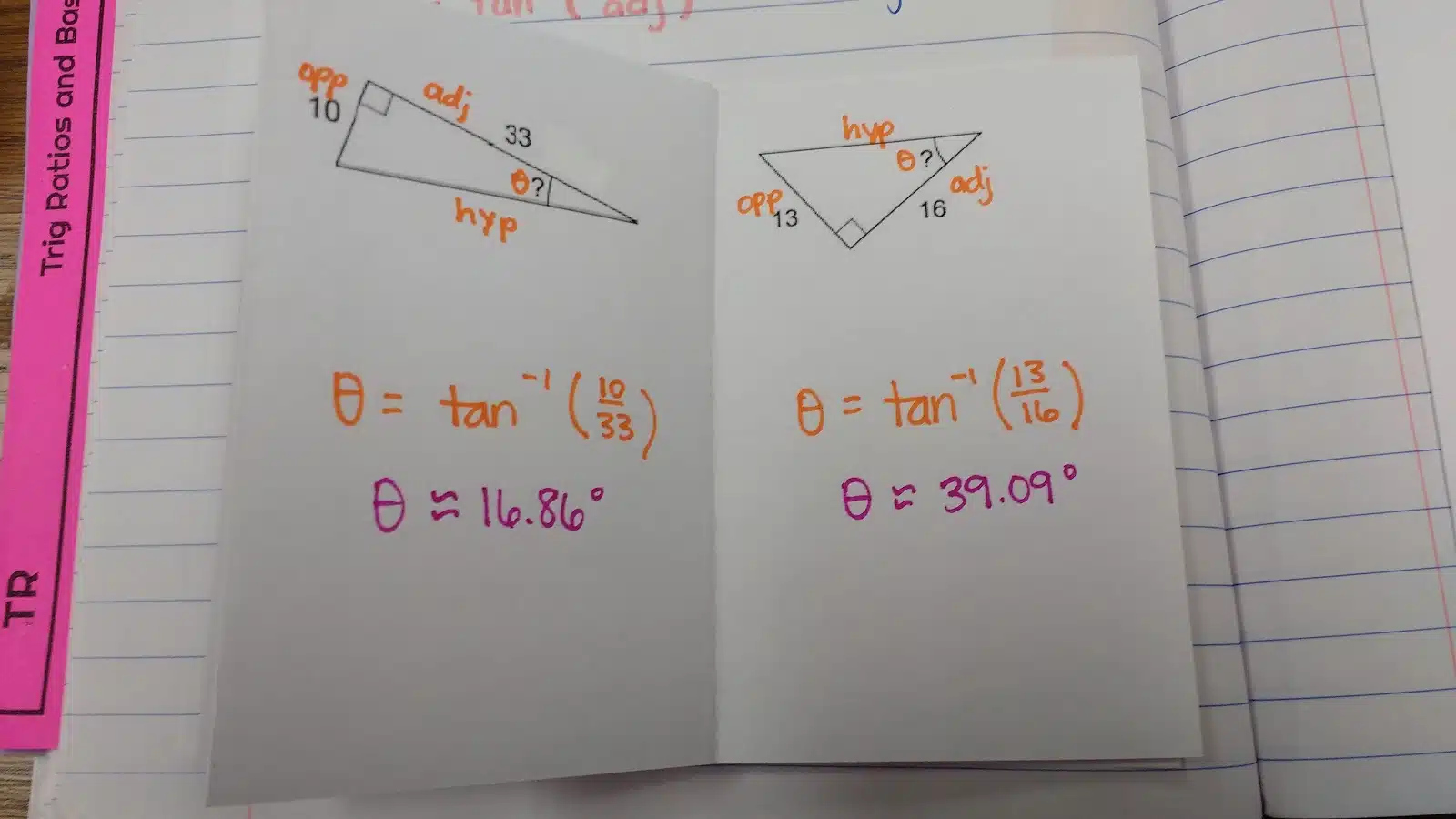 More Activities for Teaching Trigonometry