I created this converting between radians and degrees foldable for my trigonometry students to glue in their interactive notebooks. This ended up being a much-referenced foldable!
Outside of Radians to Degrees and Degrees to Radians Foldable: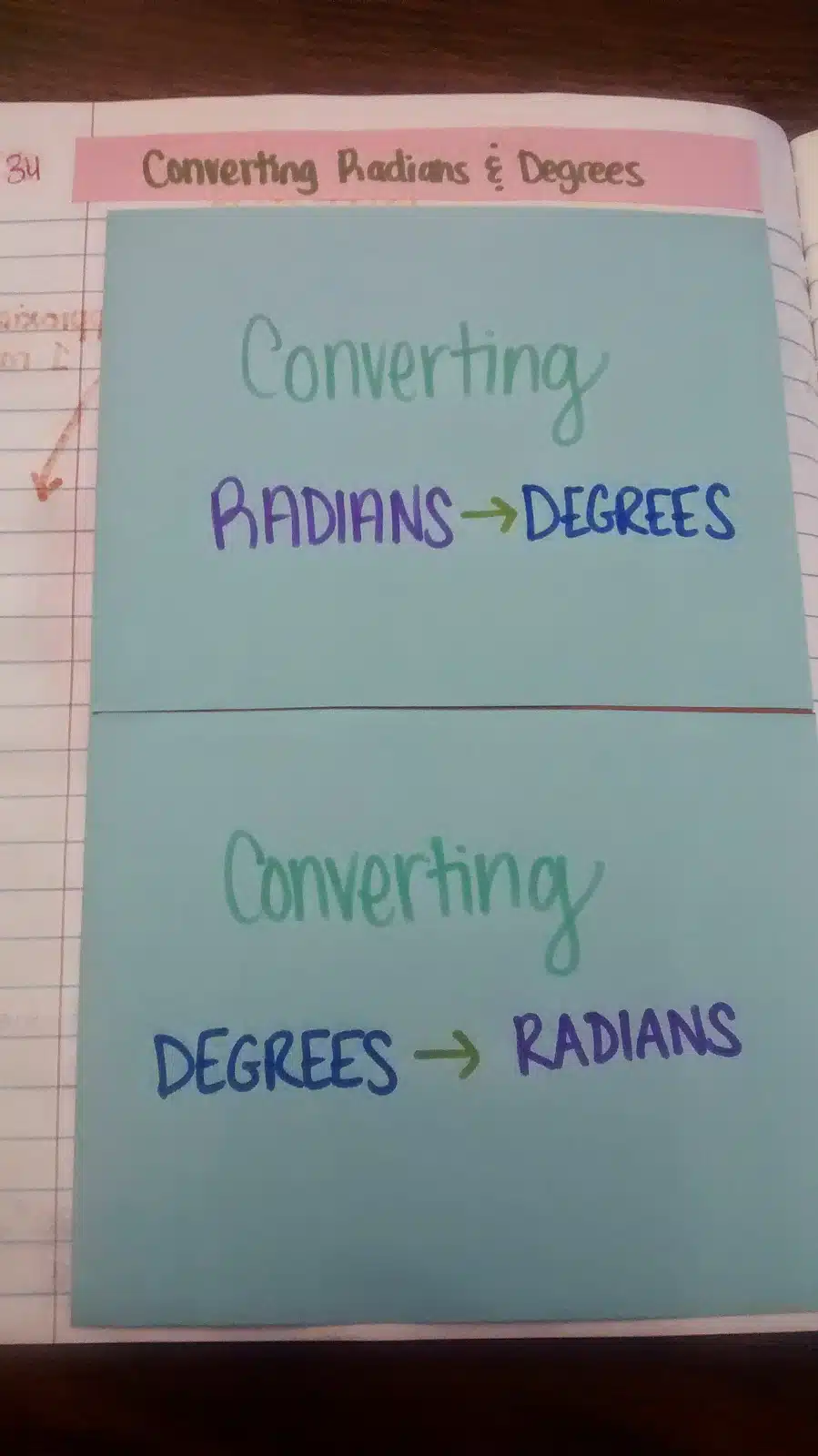 Inside of Foldable: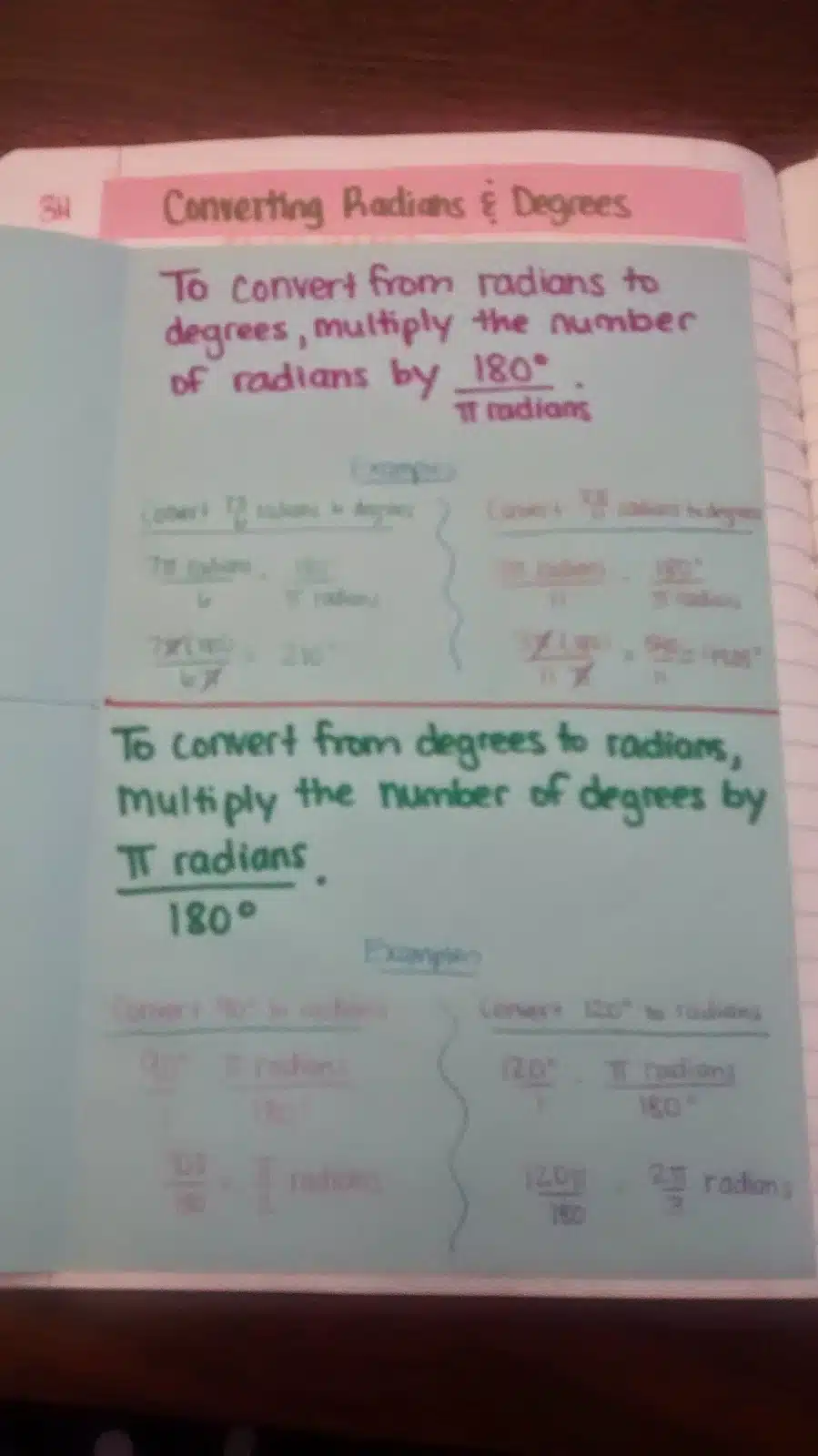 Close up of radians to degrees notes/examples: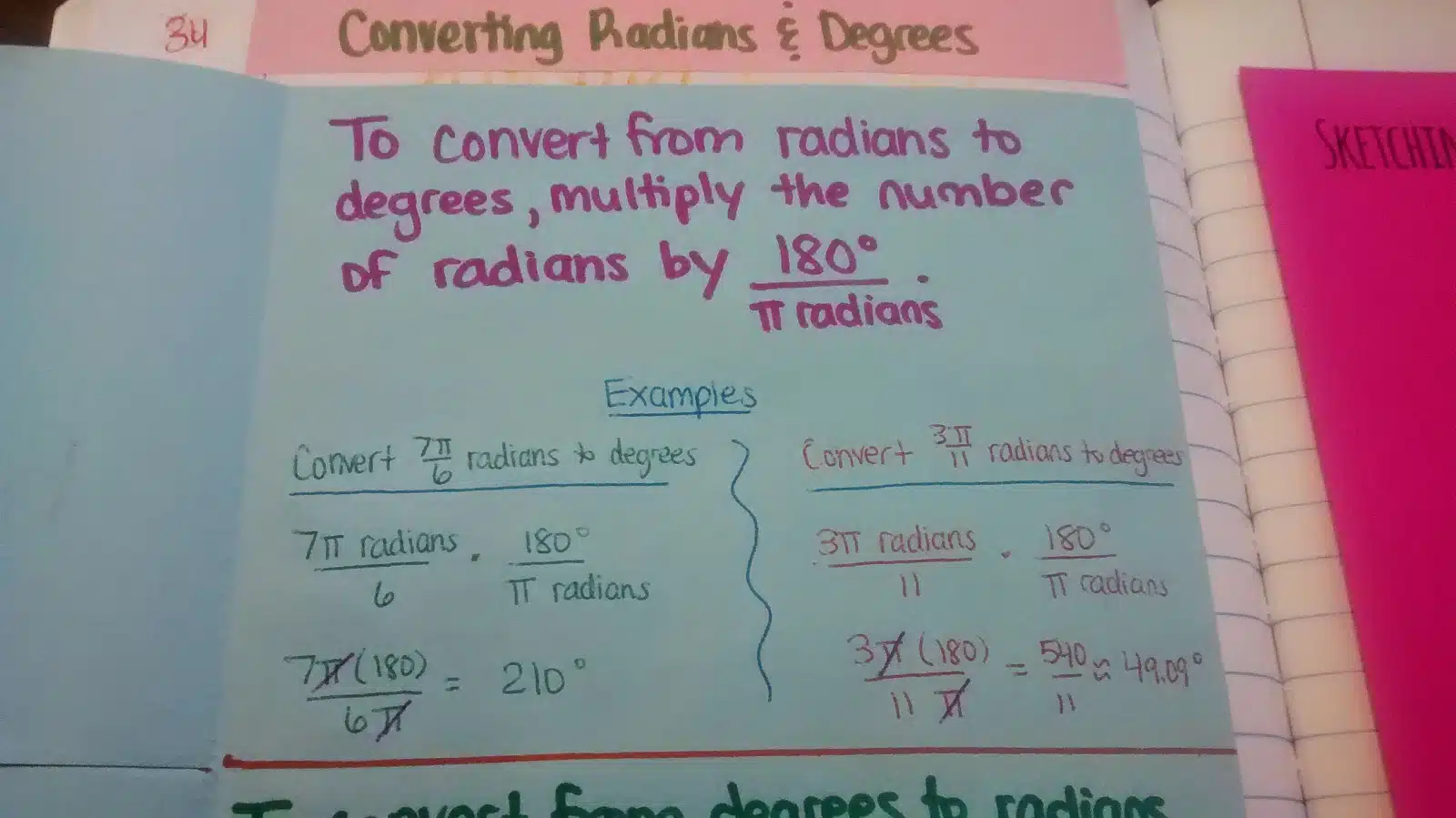 Close up of degrees to radians notes/examples: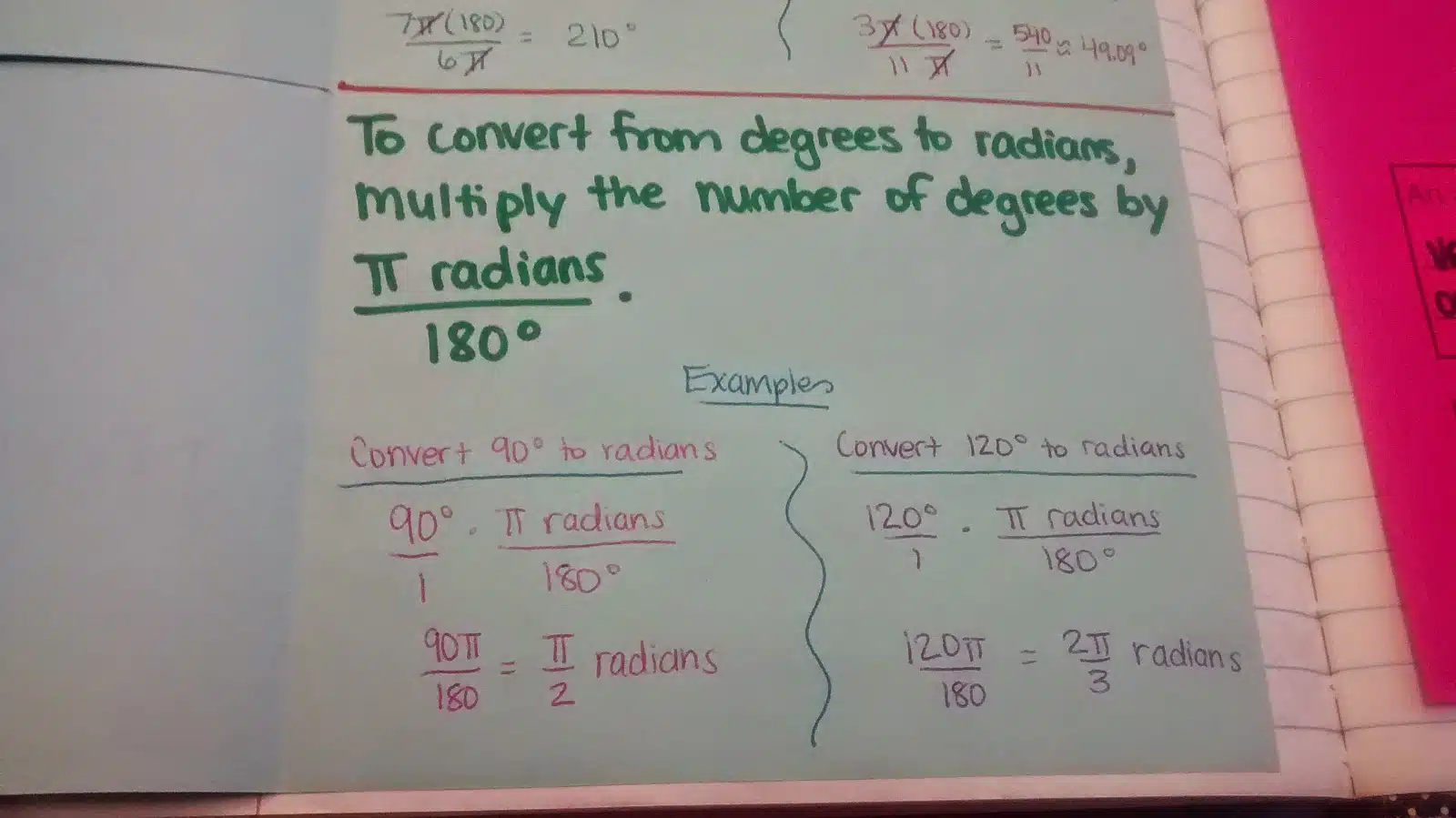 Now that students know how to convert between radians and degrees, they are ready to tackle some practice activities like degrees vs radians war or a converting between degrees and radians tarsia activity.
More Ideas for Teaching Radians and Degrees