One of my favorite changes from last school year was to make dividers for my students' interactive notebooks. The year before last, I tried using sticky tabs to separate units. But, these just got bent up in students' backpacks. The kids weren't using them, so I stopped handing them out.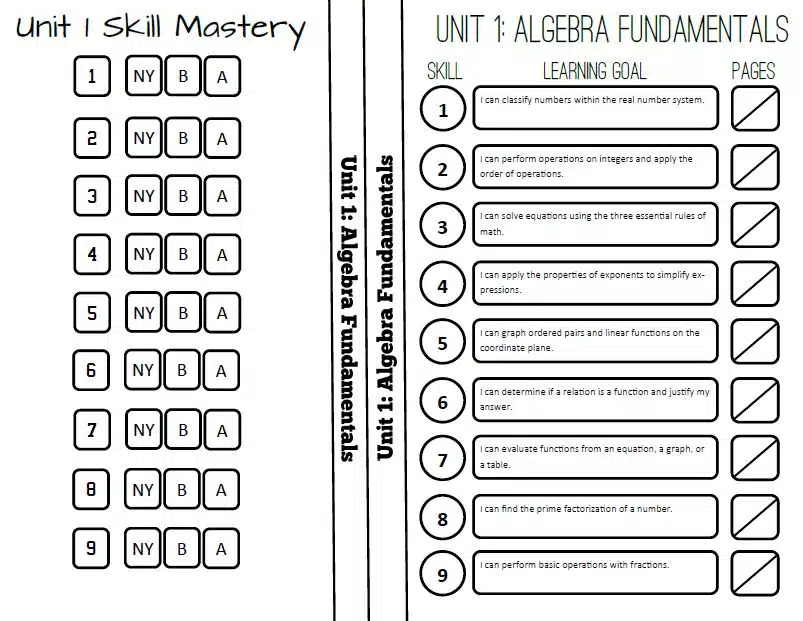 This past year's dividers were made out of a letter-sized sheet of paper. The paper was folded and glued in the notebook so that the title of each unit stuck out of the notebook for easy reference.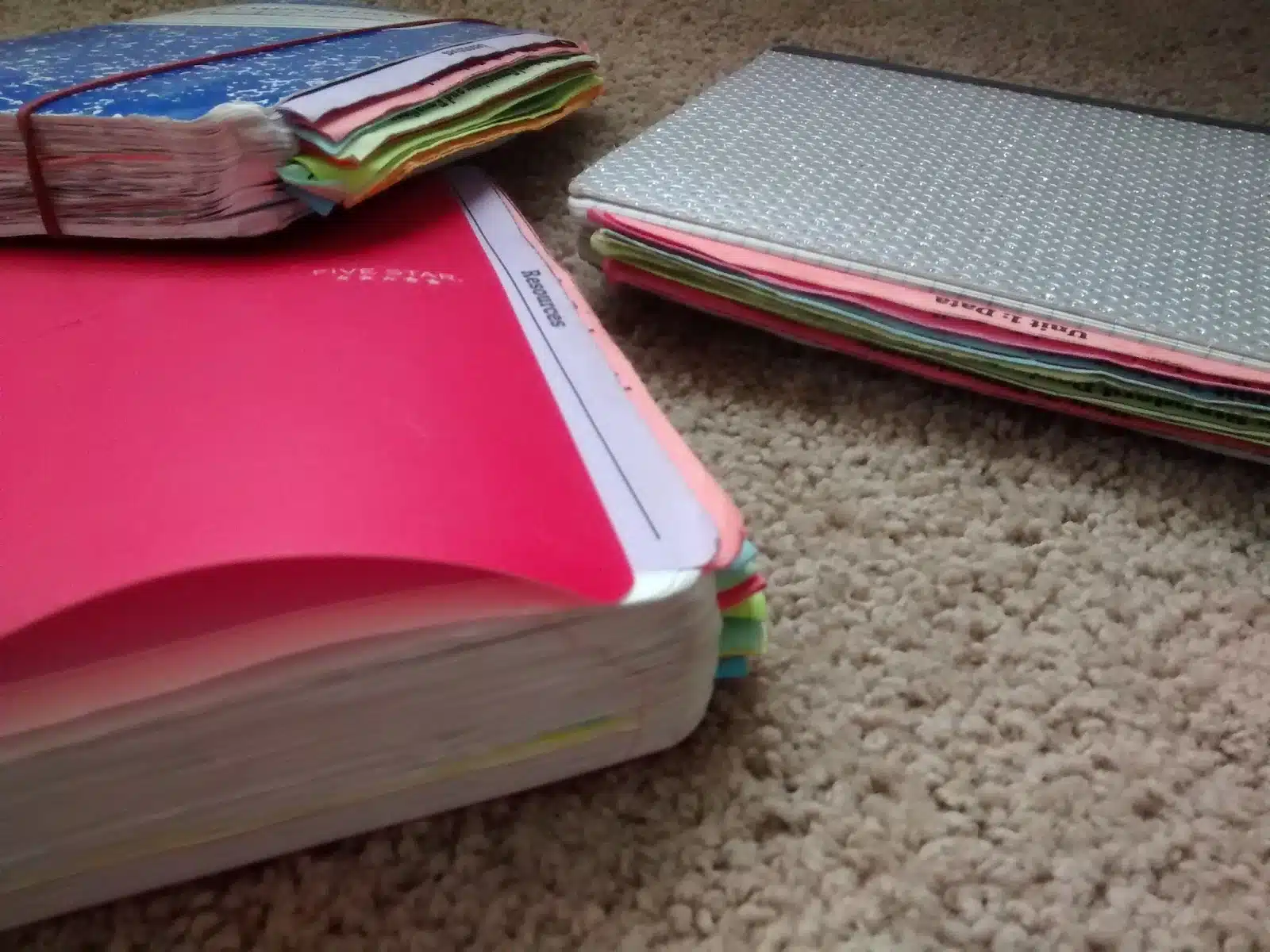 The very first divider had a place for students to mark off each unit as they completed it. I never remembered to remind students to do so, so most of them left it blank. A couple of students did enjoy coloring in their progress.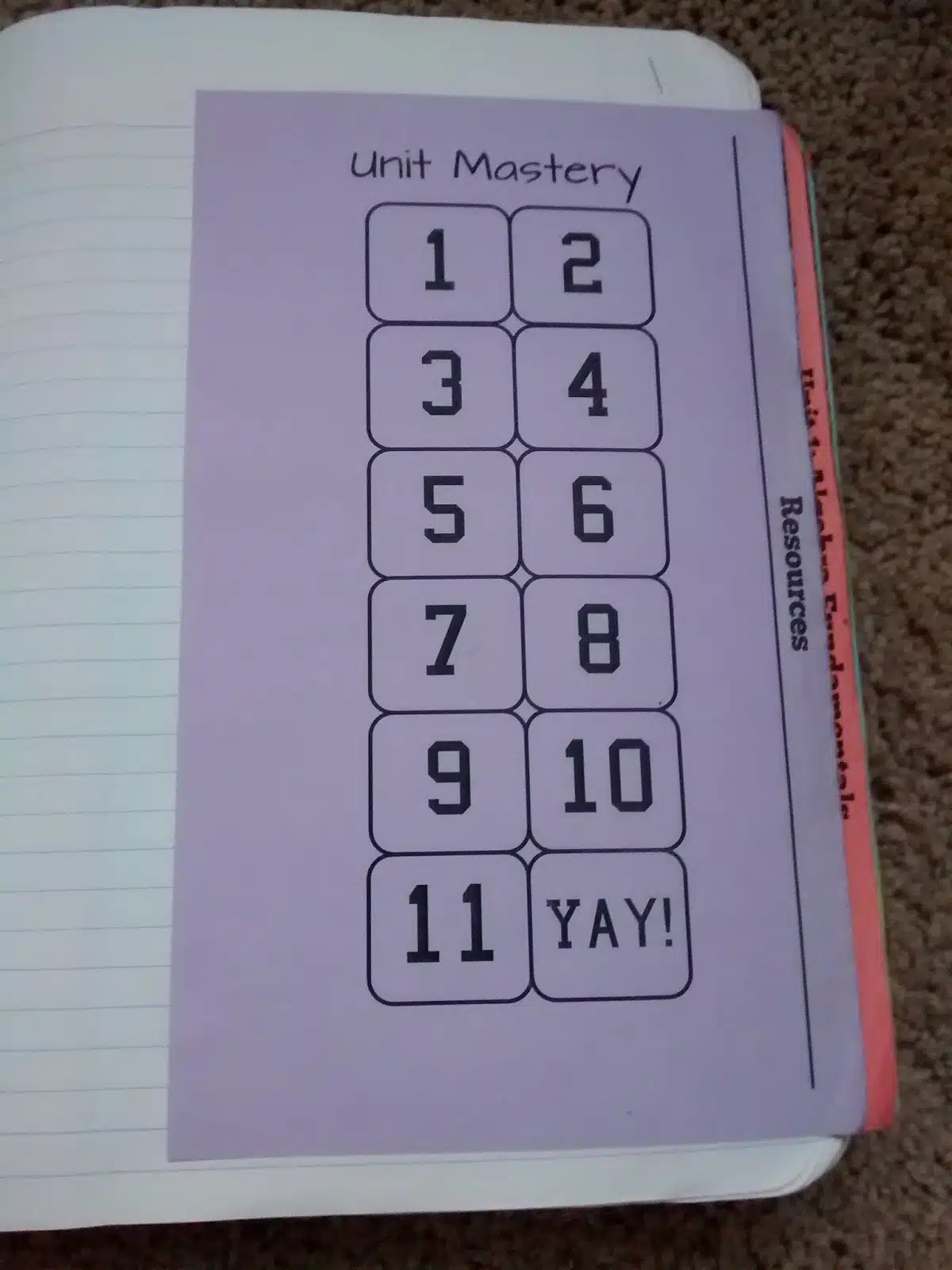 Each unit's pages consisted of two parts: a score tracking sheet and a list of skills that doubled as a table of contents.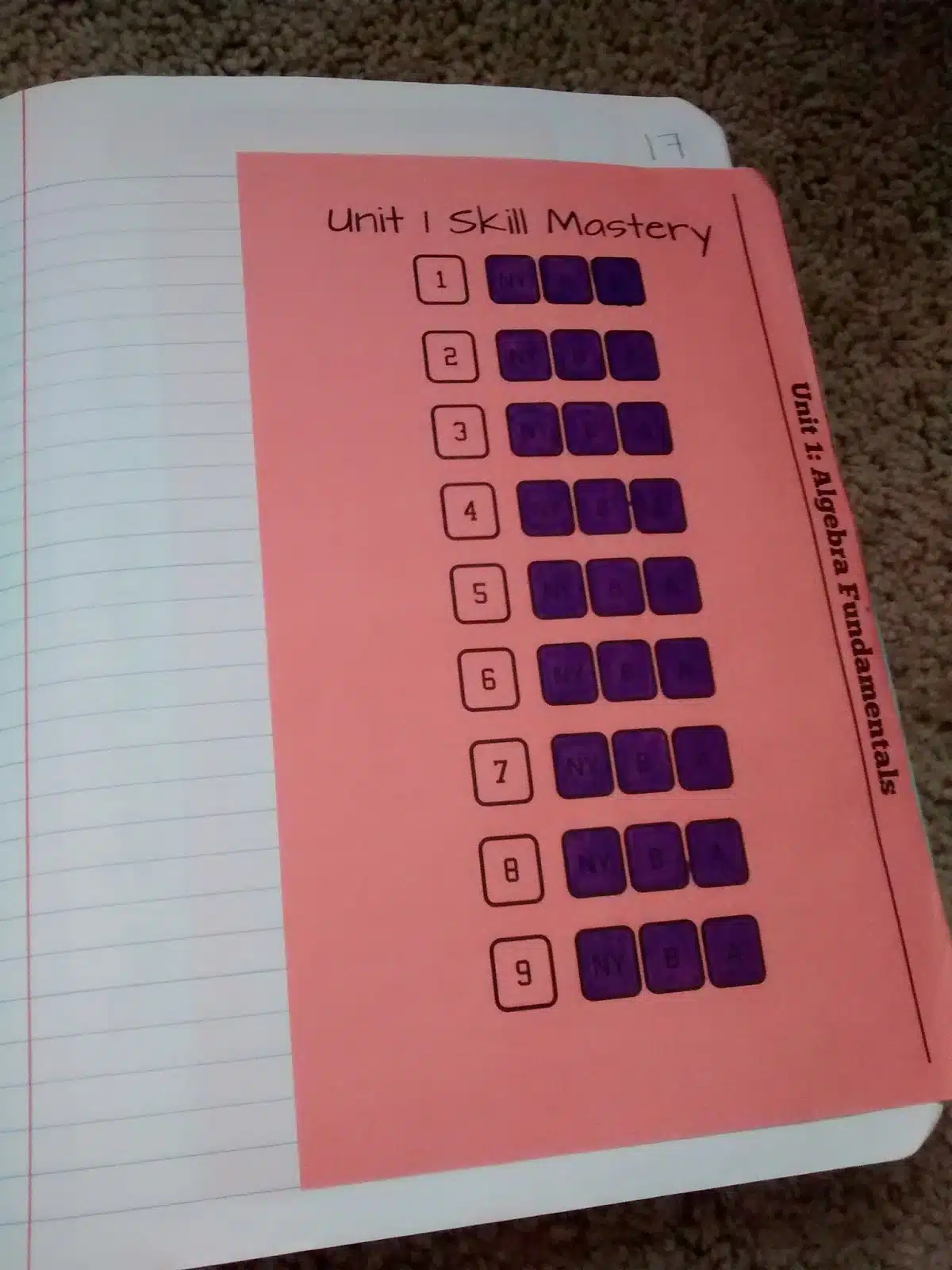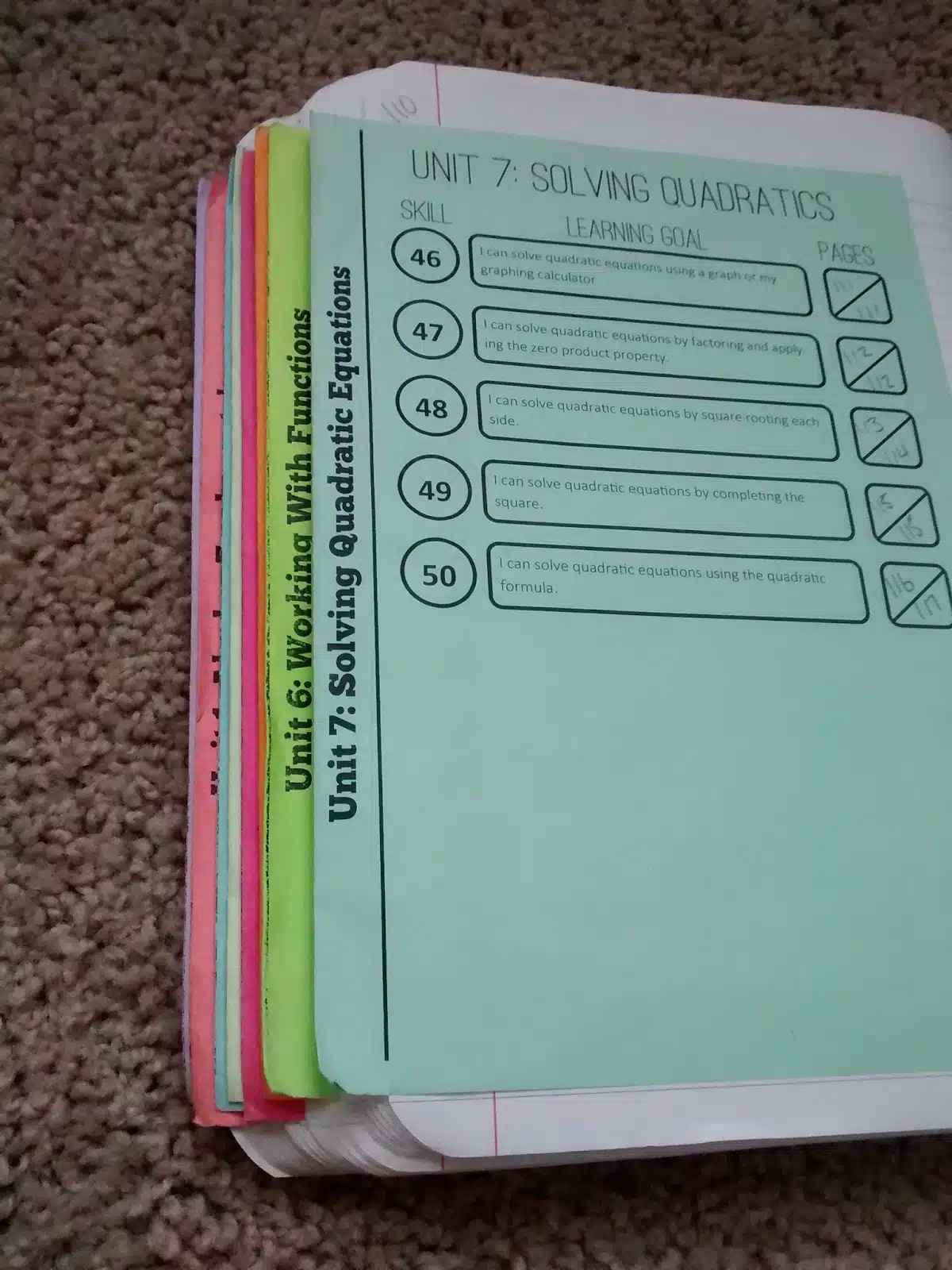 A few weeks ago, Shaun started questioning me about these dividers and what I thought about them after using them for a year. I told him they were a must-have for keeping notebooks organized. I was able to help my students use their notebooks much more effectively this year because they (and I!) could actually find stuff.
The dividers made me more organized because #1) I had to know exactly what skills we would be covering in each unit BEFORE it started #2) I had to know exactly what order said skills would be covered in during each unit BEFORE It started.
Then, we started discussing possible tweaks to the dividers for next year. Since the skills are already written out and in order, we decided that the page numbers were actually unnecessary. My students weren't using the page numbers to find things, anyway.
They were using the topic dividers that I gave them at the beginning of each unit.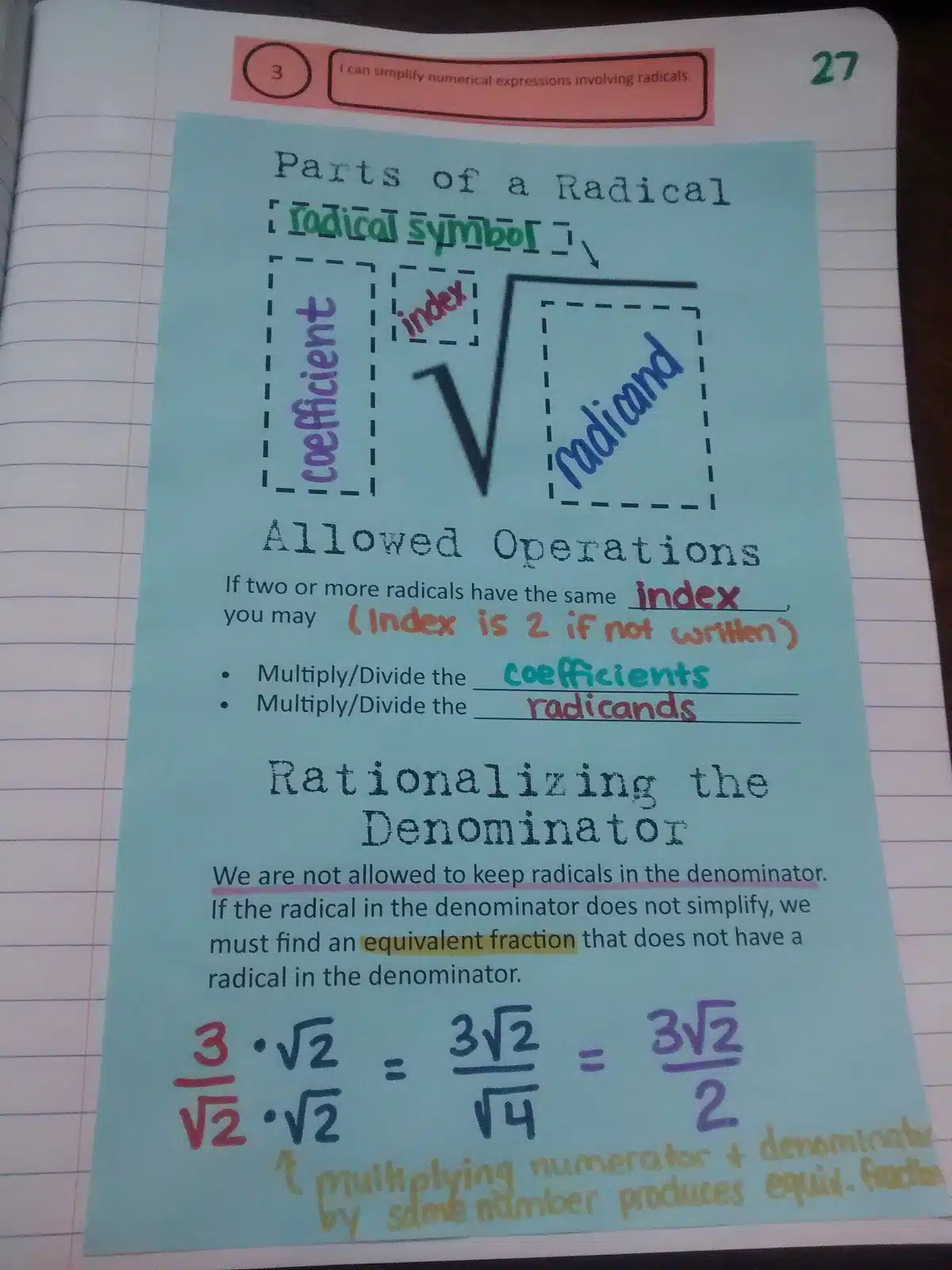 Next, Shaun suggested that we could put quiz scores in place of the page numbers. This would put the quiz scores right next to the skill instead of making students flip back and forth.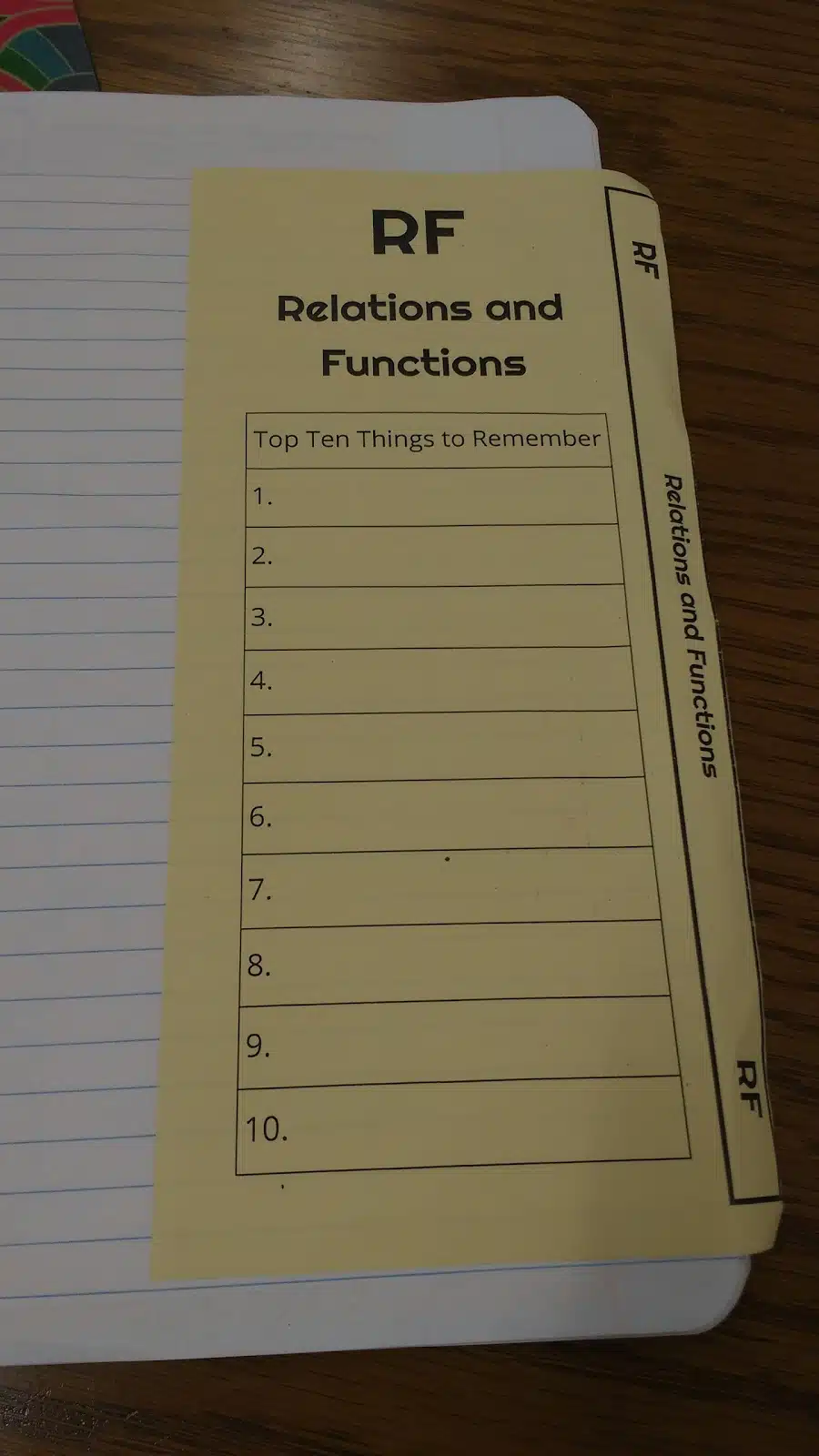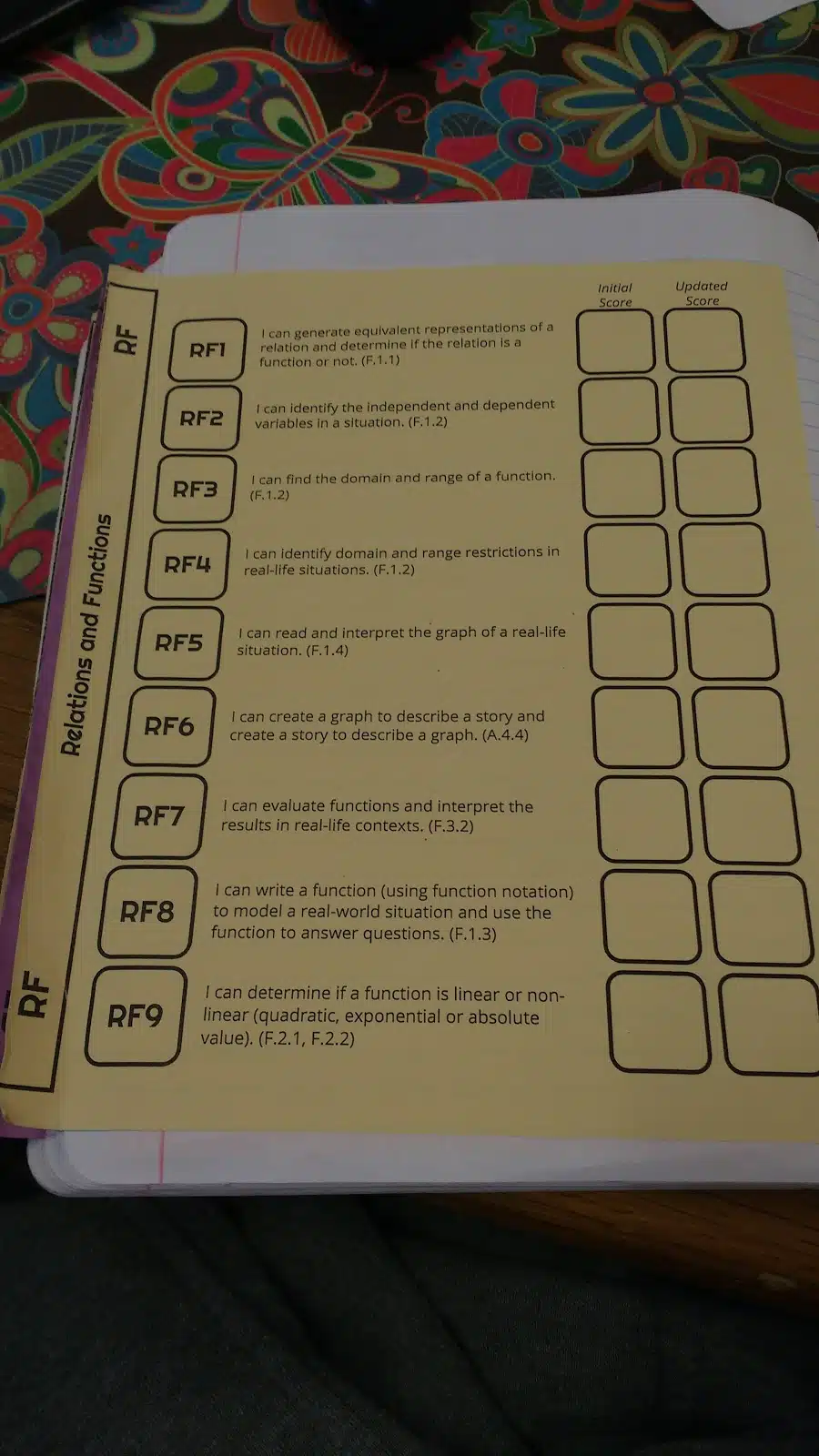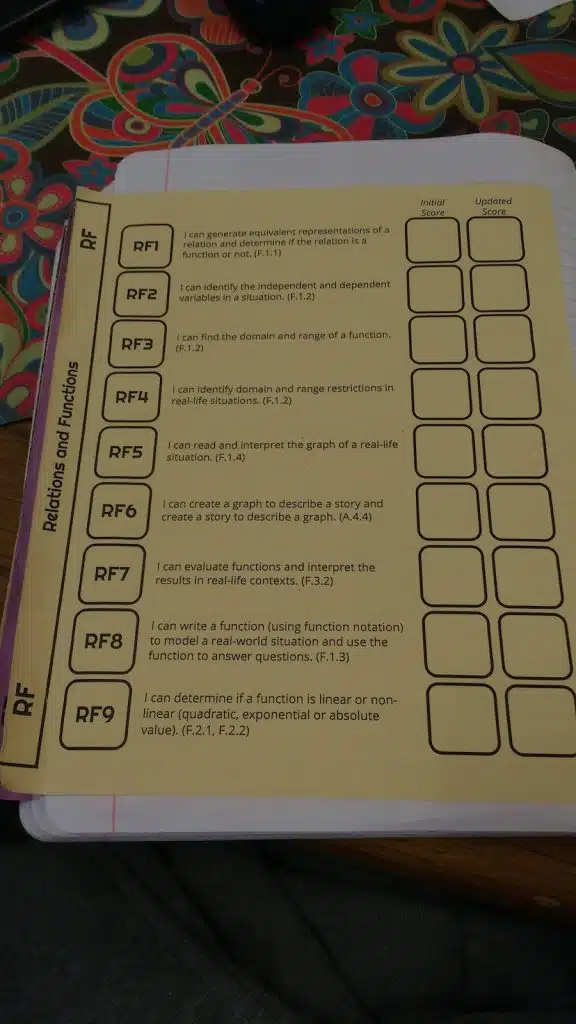 So, what goes on the other side now? A pretty picture, of course.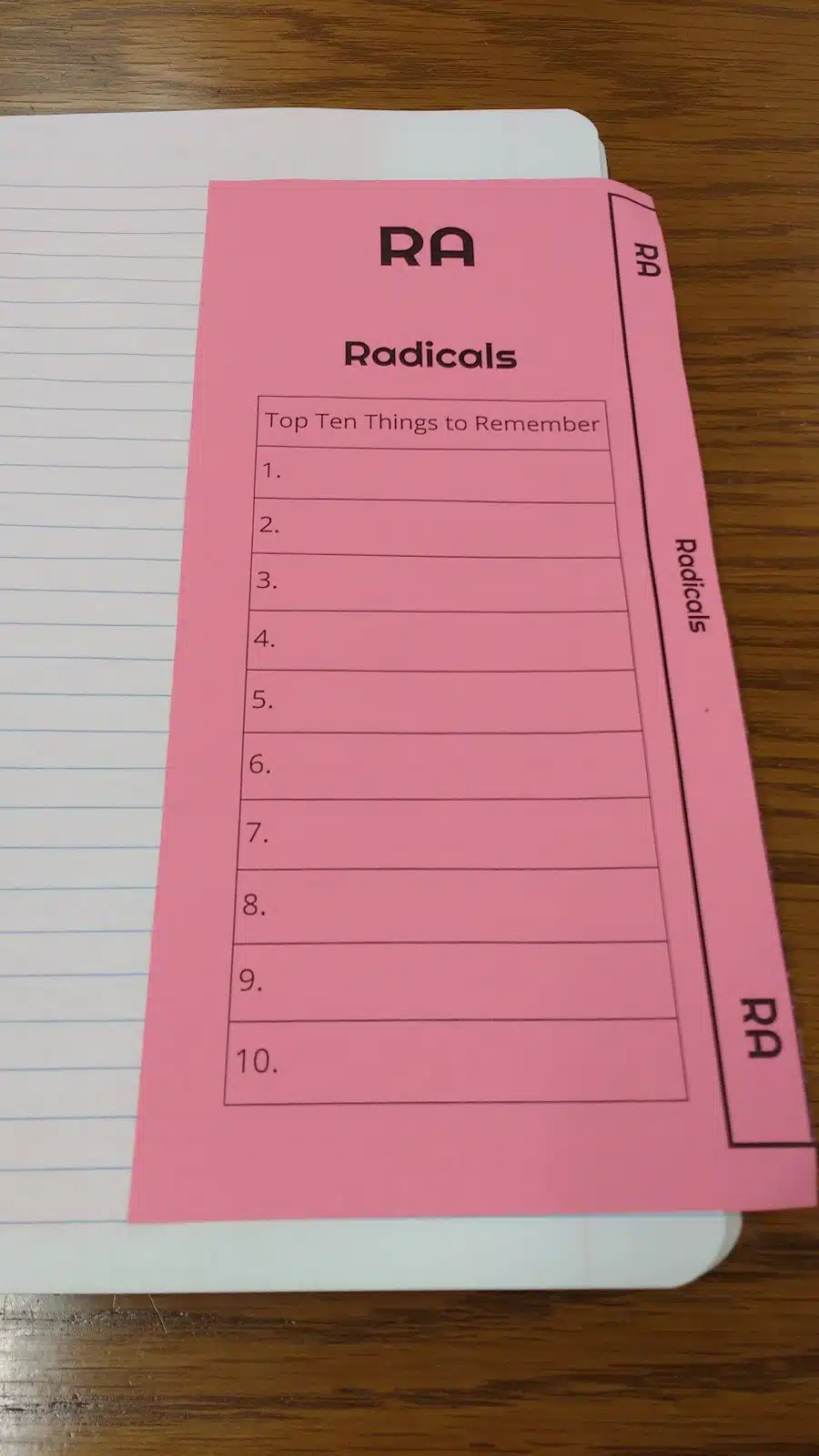 Shaun already posted the dividers he designed from his geometry classes here. I borrowed his new and updated template to make dividers for my Algebra 1 classes. Here are the finished products: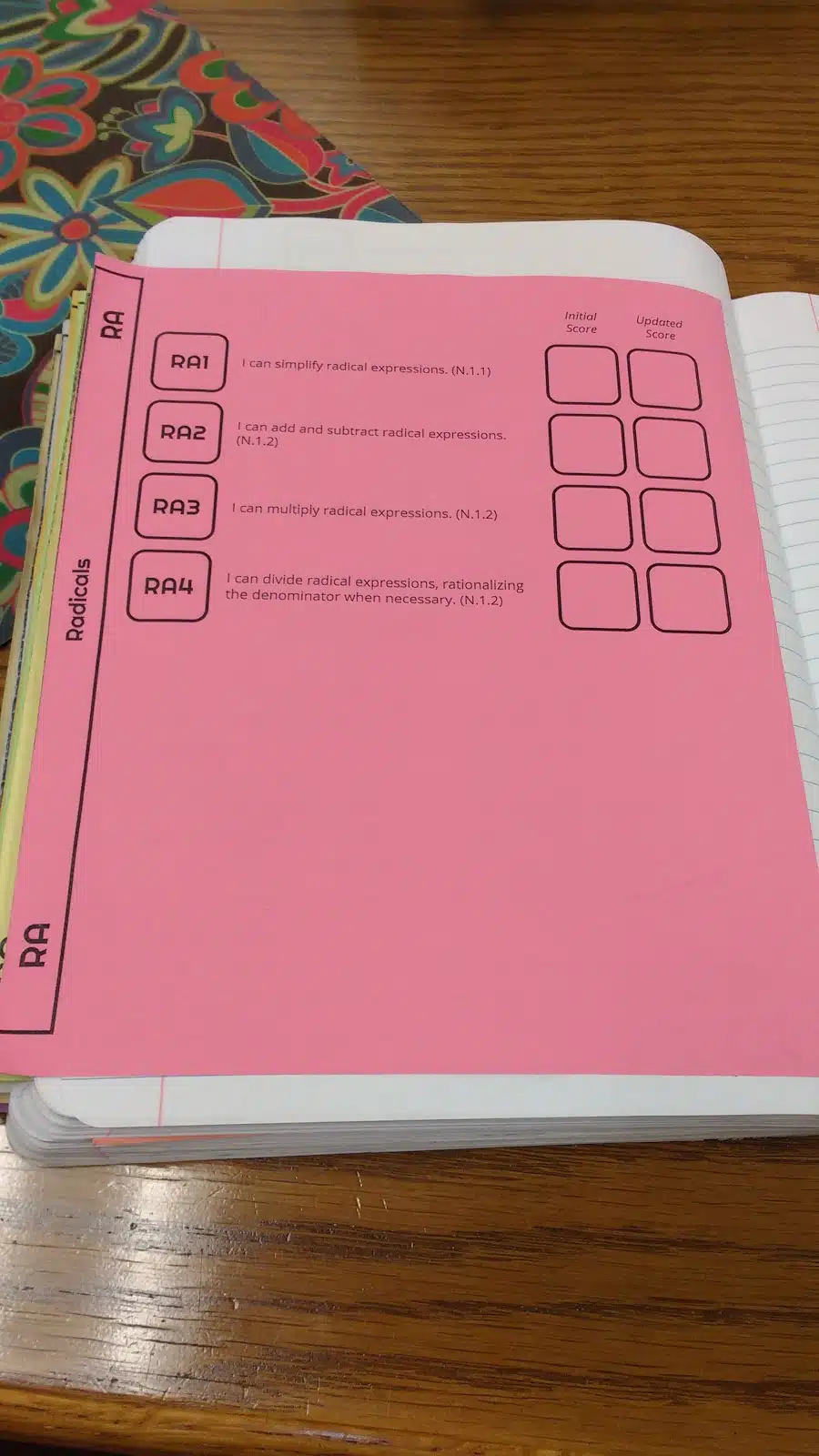 More Interactive Notebook Resources