This blog post contains Amazon affiliate links. As an Amazon Associate, I earn a small commission from qualifying purchases. This comes at no cost to you. Thanks for your support of Math = Love!
After making my Function (or Not) Puzzle to give students practice classifying relations as a function or not a function, I was eager to make a similar open middle style activity to practice a different skill. I settled on creating an evaluating functions activity that would give students practice evaluating functions and hopefully help them gain a better understanding of function notation.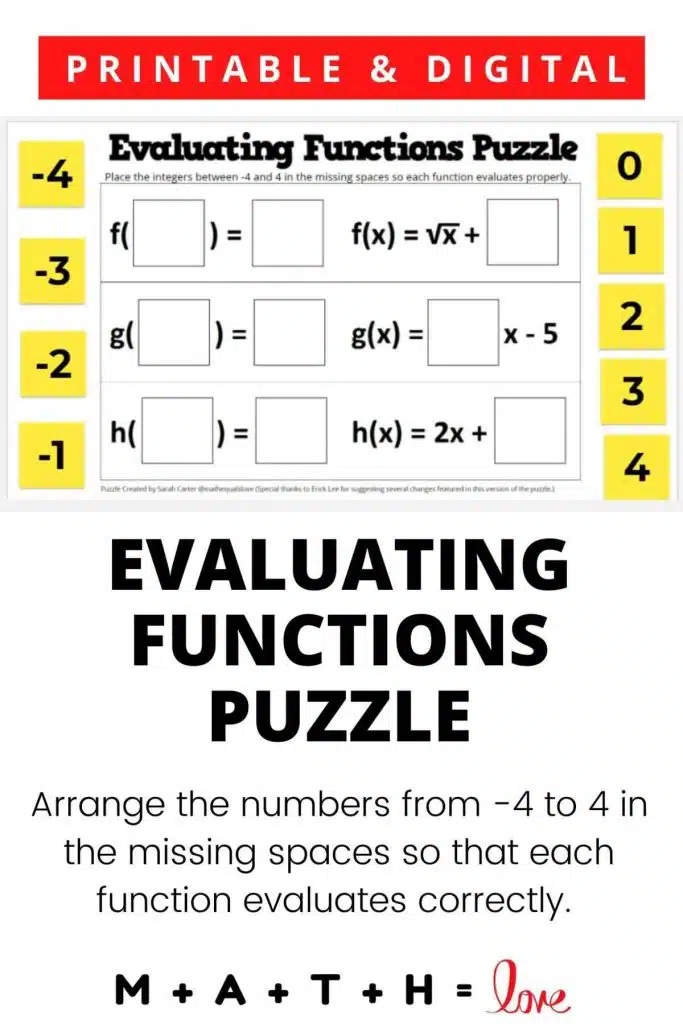 I wanted to make this evaluating functions activity use the same integer cards (-4 to +4) that the previous activity used to save me time cutting and laminating.
I posted several of my previous attempts at this evaluating functions puzzle here on my blog, but they were a bit too difficult for my students. Thankfully, Erick Lee left me some advice on how to modify my puzzle to allow for more possible solutions. I've removed the older versions of the evaluating functions puzzle from my blog, but if you're super interested in seeing them for some reason, send me an email!
Evaluating Functions Puzzle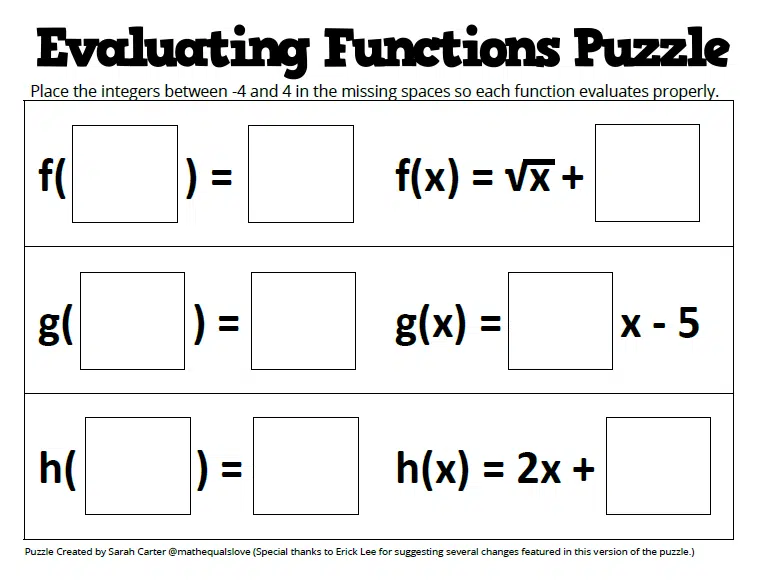 The goal of the Evaluating Functions Puzzle is to place the integers between -4 and +4, inclusive, in the missing boxes to make each function evaluate properly. Each number may only be used once.
The file comes with the puzzle sheet and a sheet of integer squares to cut out and give to each student.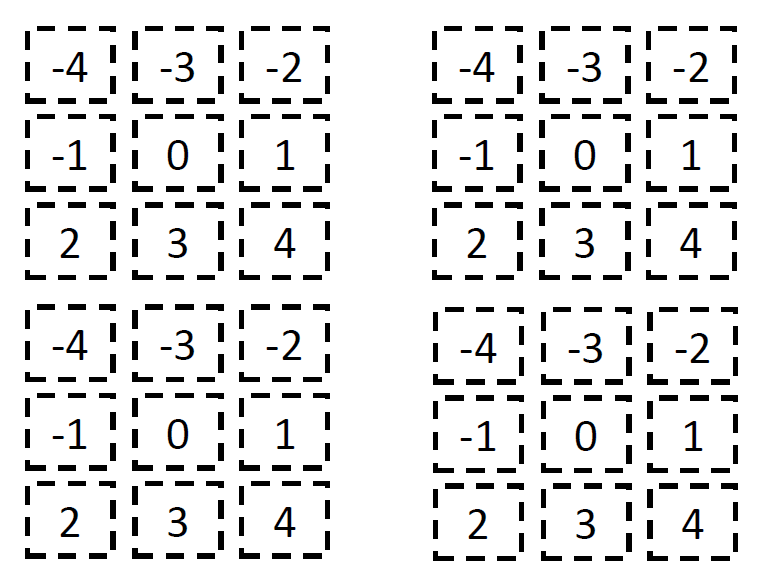 Digital Jamboard Version of Evaluating Functions Puzzle Activity
Here is a digital Jamboard version of the puzzle I created for virtual/distance learning or in-person learning since it may not be feasible to sanitize laminated cards in between student uses.