This blog post contains Amazon affiliate links. As an Amazon Associate, I earn a small commission from qualifying purchases.
Want to check out my favorite Amazon items for the classroom? Check out my Amazon favorites page!
This angle spinner for sketching angles in standard position is one of my favorite pages in our trigonometry interactive notebooks.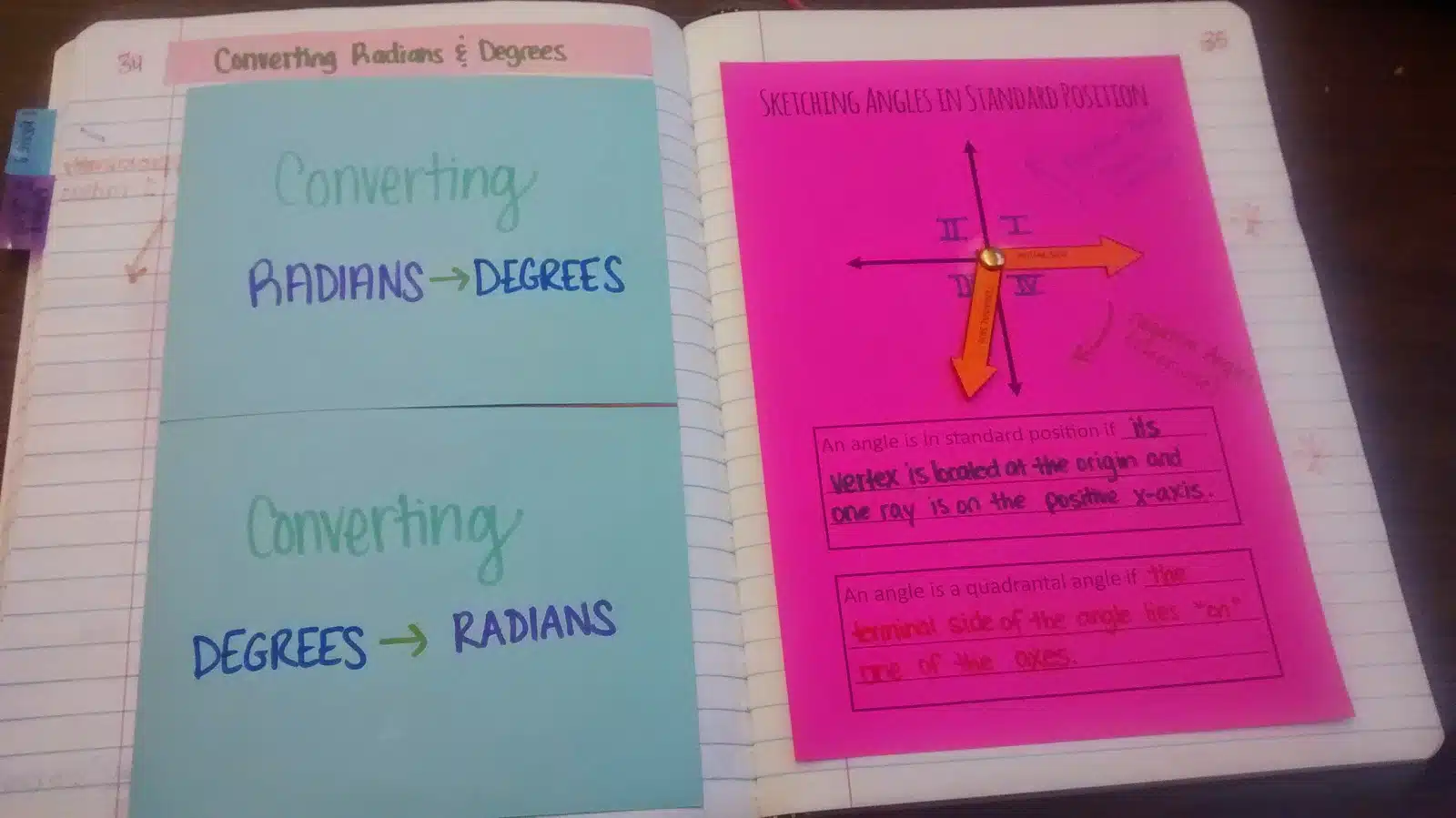 I had students cut out the initial side and terminal side for their angle out of card stock. The initial side was glued down on the x-axis. The terminal side of the angle was attached to the paper with a brad. Apparently, these are called "paper fasteners" in other countries.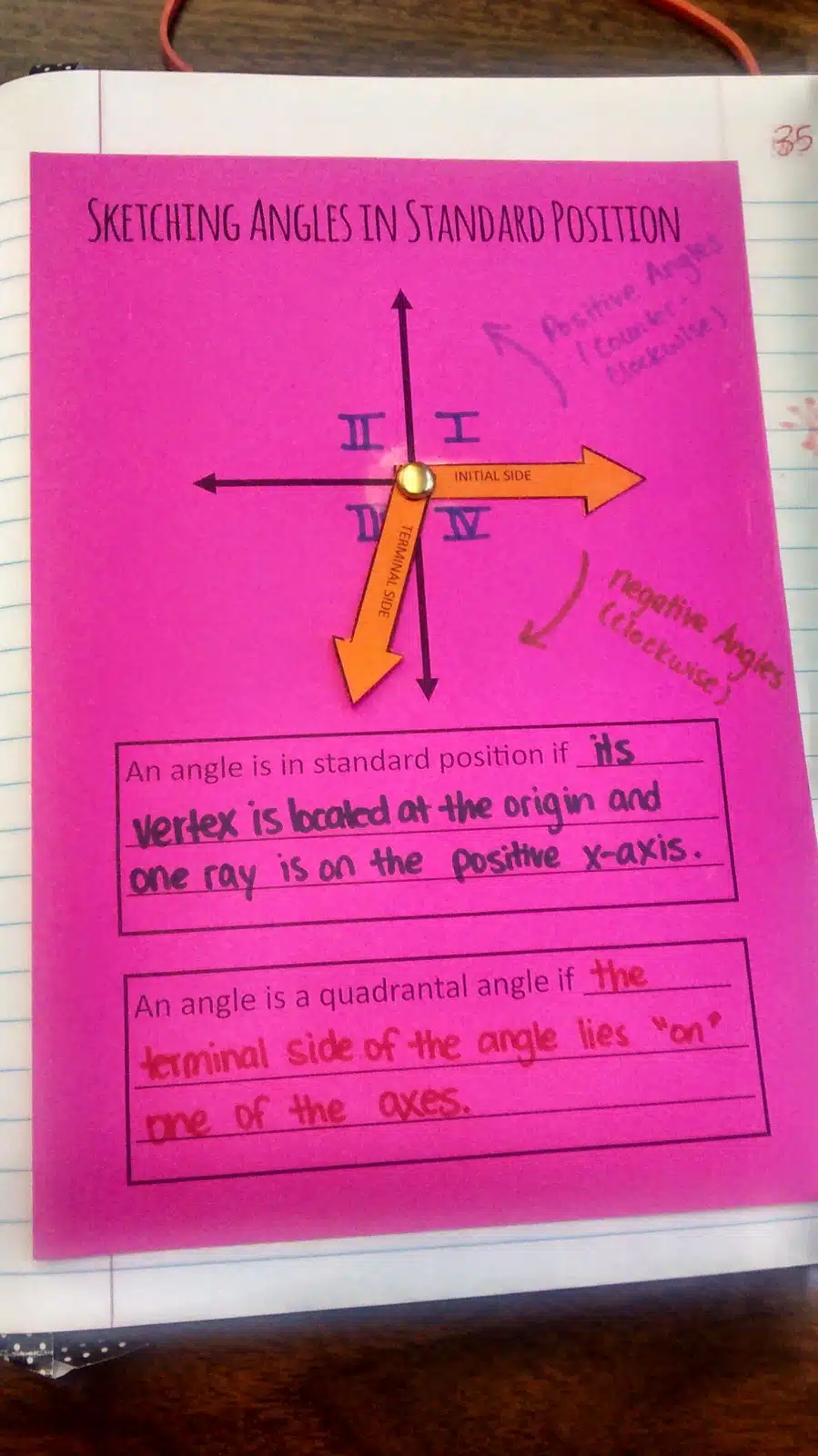 Once students had constructed their handy, dandy, spinny angle page, I asked each student to move their terminal side to form a 45 degree angle. Then, I instructed them to take a look at the angle formed by their neighbor. They soon realized that some students had made their 45 degree angle in the first quadrant, and others had made their angles in the fourth quadrant. This led to an awesome discussion.
If you aren't doing interactive notebooks, I also have a tutorial for making a paper plate angle spinner.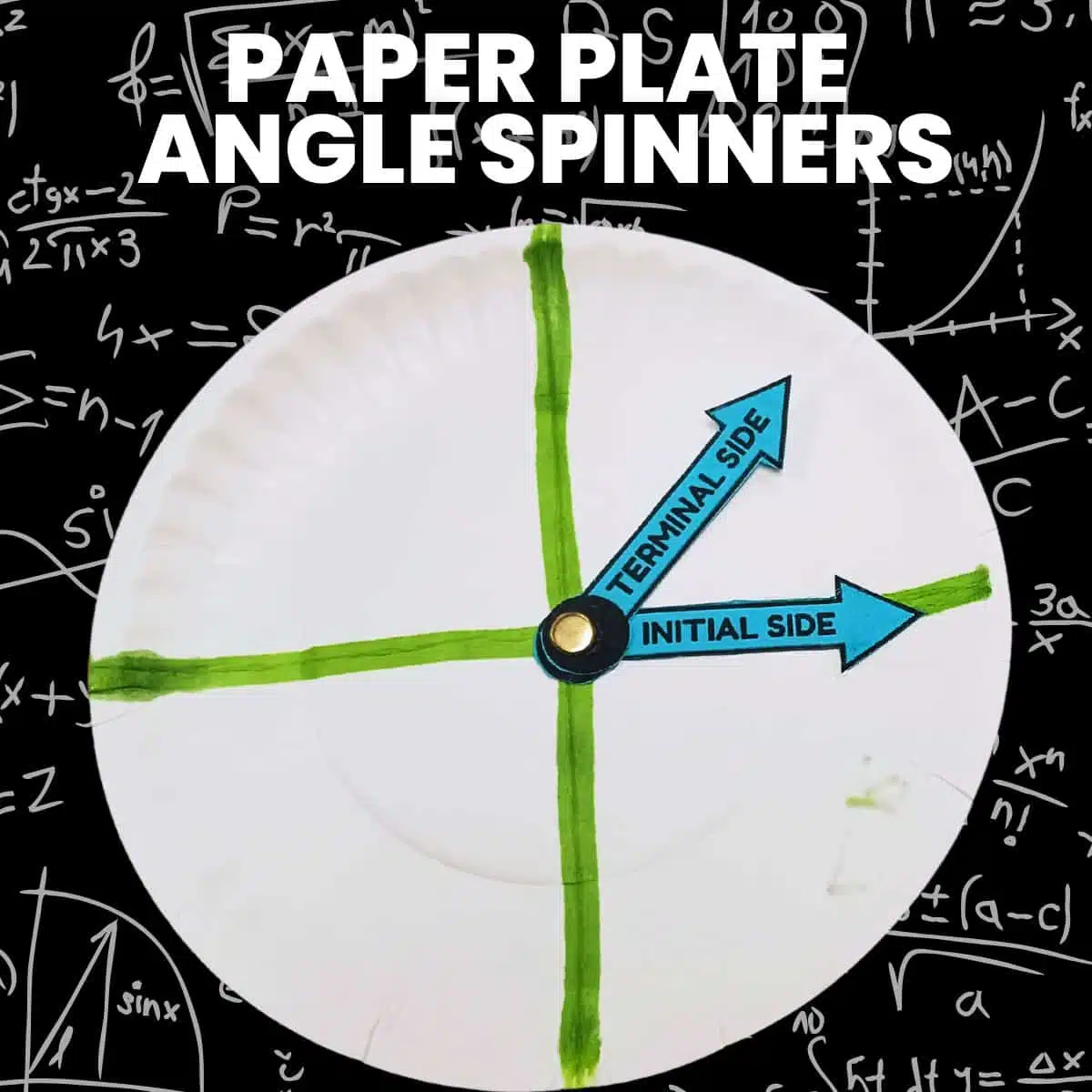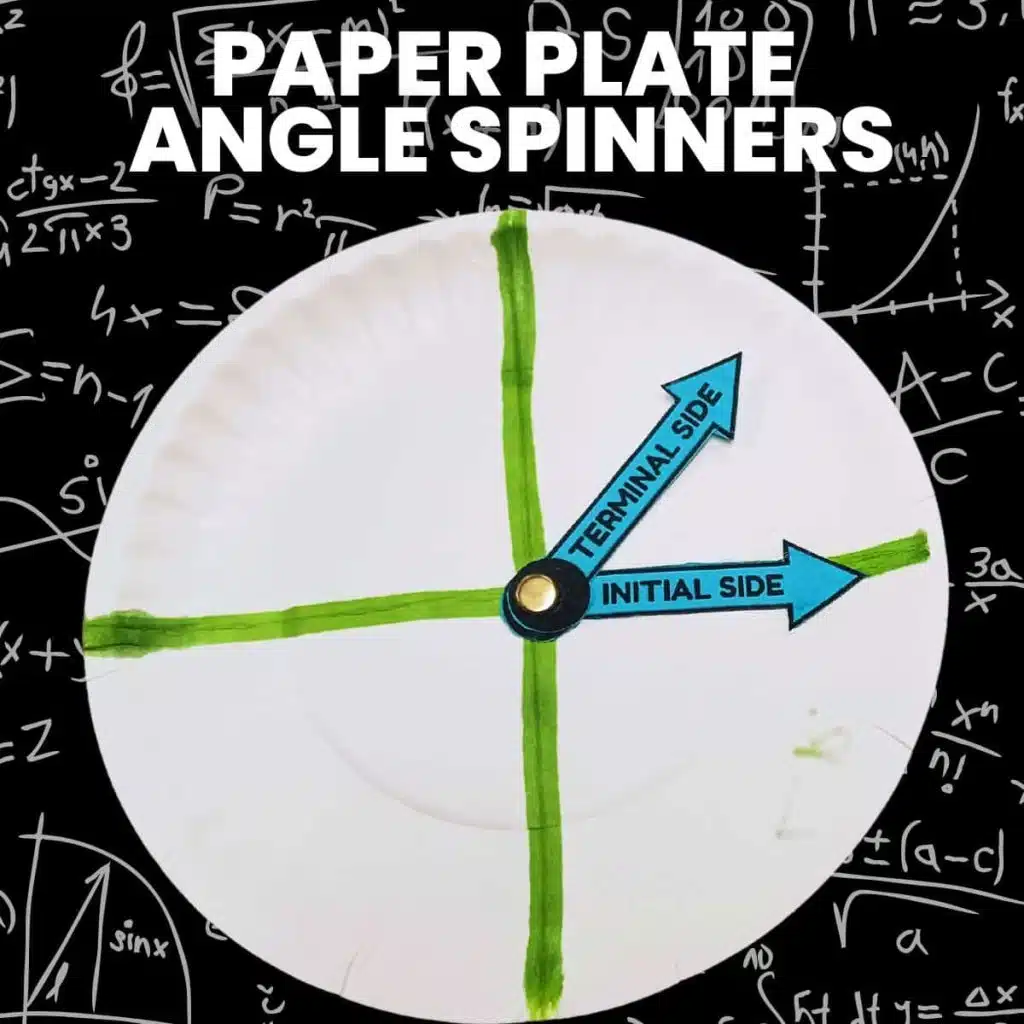 We added notes to our page regarding how to graph positive/negative angles.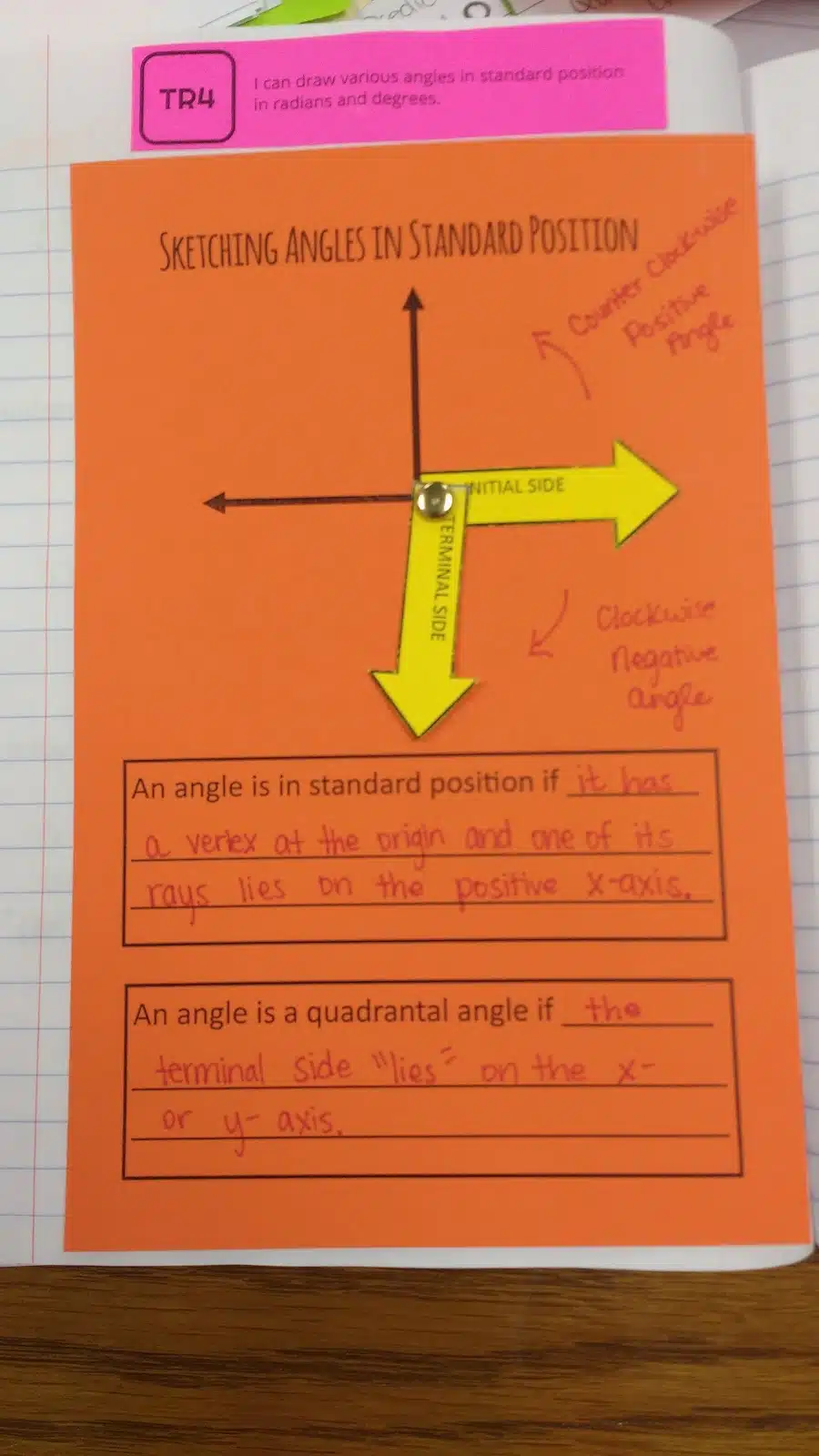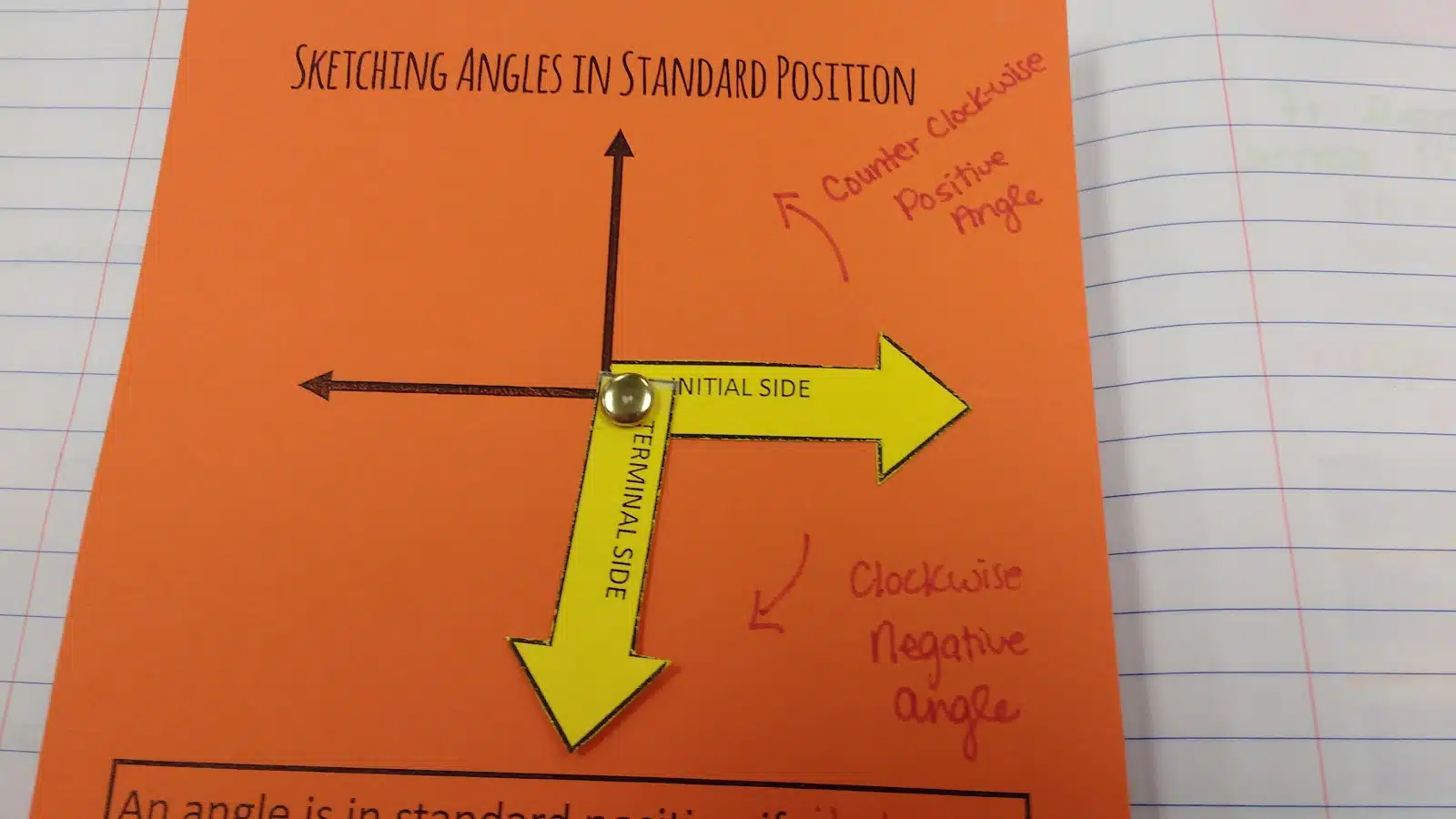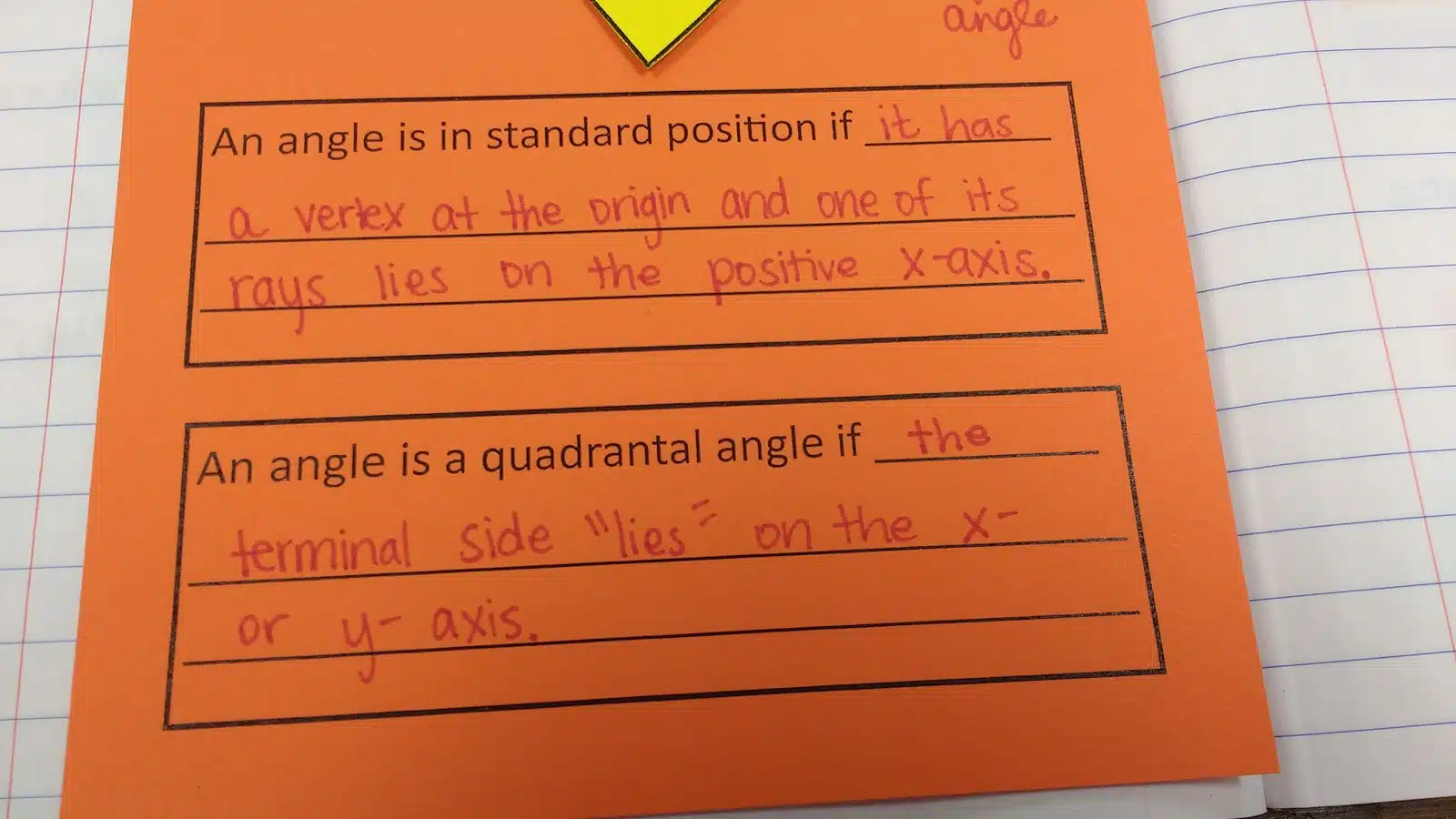 More Activities for Teaching Trigonometry