This blog post contains Amazon affiliate links. As an Amazon Associate, I earn a small commission from qualifying purchases.
Want to check out my favorite Amazon items for the classroom? Check out my Amazon favorites page!
I have a new original puzzle to share with you today. I don't know what it is about the holiday season that gets me in the Christmas puzzle creating mood (remember my Decorate the Tree Puzzle from a few years ago?), but I'm back at it today with what I'm calling the Checkered Ornament Puzzle.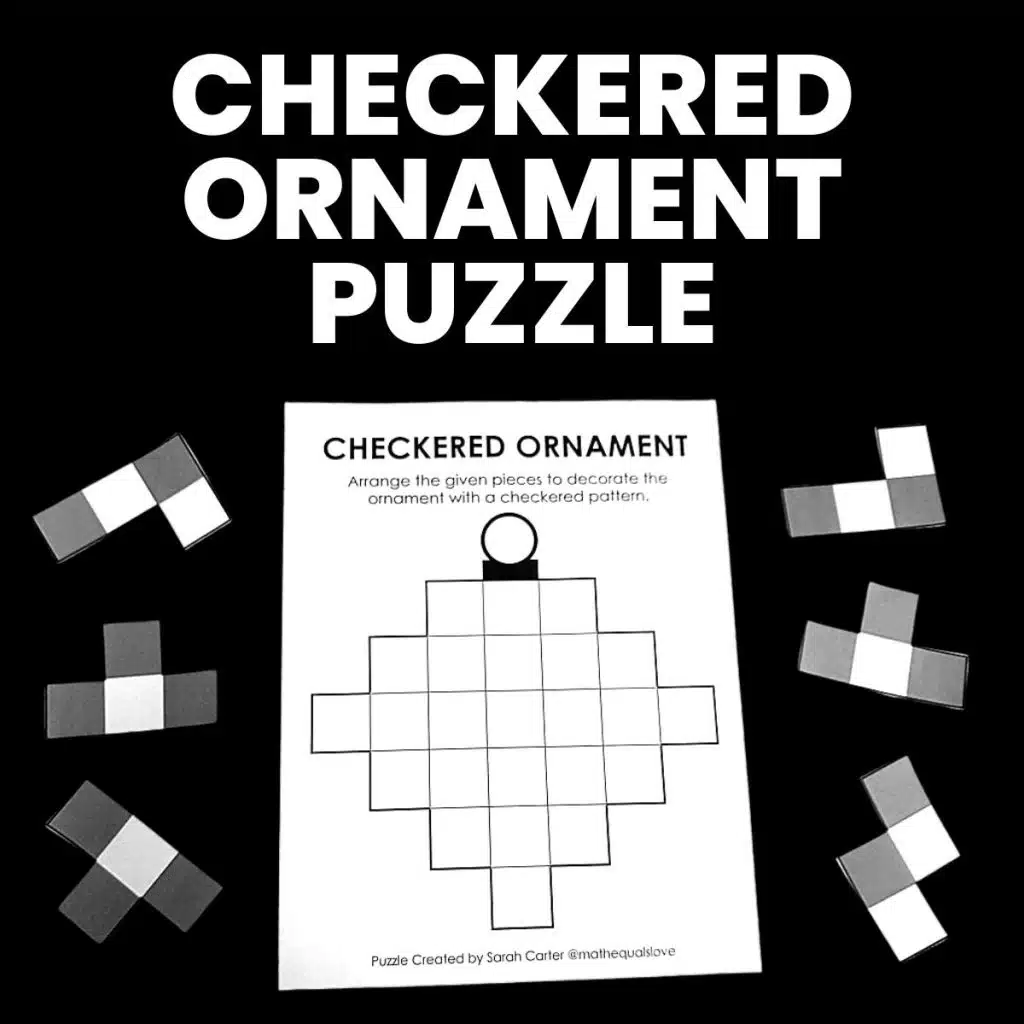 Students are given a puzzle board that features the outline of an ornament.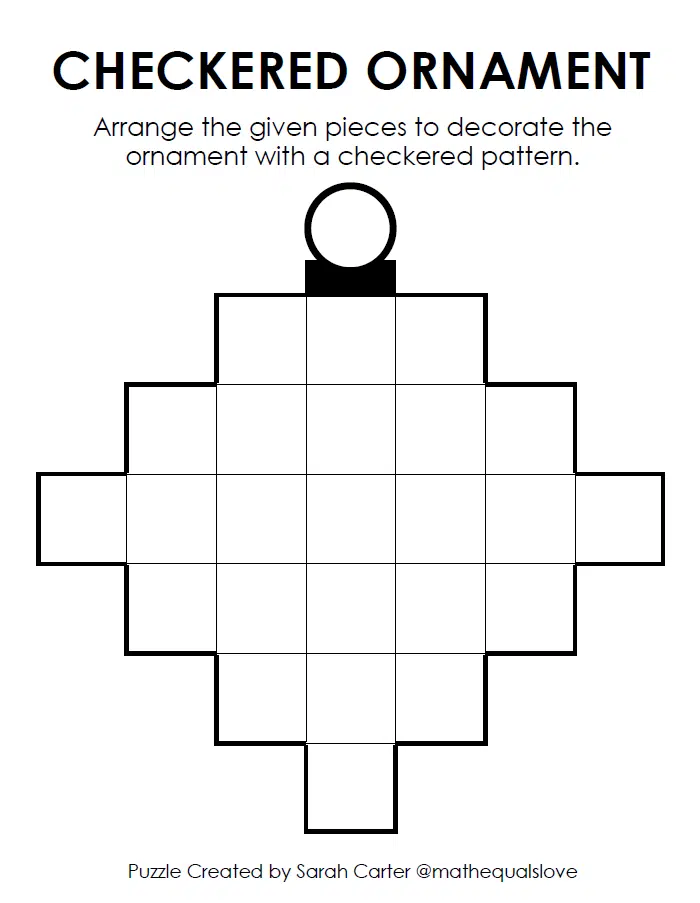 They are also given six pieces which must be arranged on top of the ornament template to create a checkered pattern.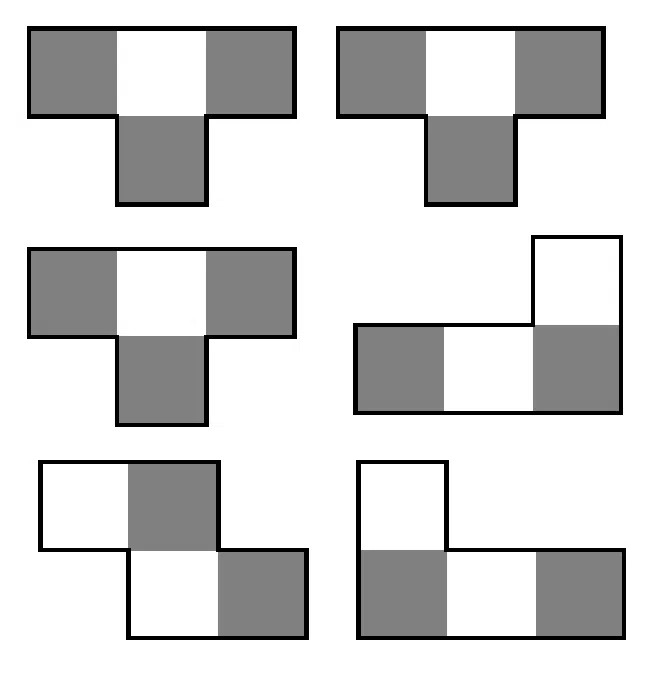 This checkered ornament puzzle is trickier than it may appear at first.
If I was teaching younger grades, I would print the ornament template on green or red cardstock. Then, I would print the checkered pieces on regular paper. After students solved the checkered ornament puzzle, I would have them glue their pieces on the ornament and then cut out the ornament (leaving a bit of the colored border around the edges.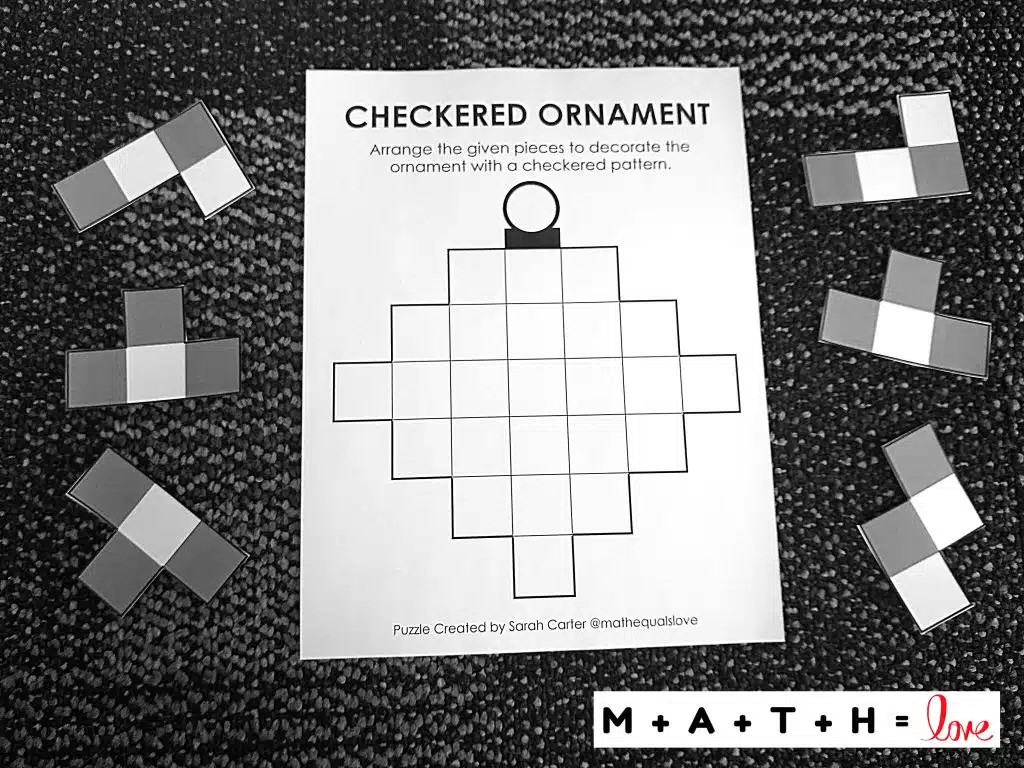 Then, we would punch holes in the top of the ornaments and add ribbon that would allow us to hang our ornaments on our classroom tree.
If I was printing off sets of this puzzle for my classroom with no intentions of using this as decoration later on, I think I might print the checkered pieces on colored paper. This would make it easier to see which parts of the ornament are not yet covered.
I'm excited to see what everyone does with this Christmas puzzle. I hope it brings your students much joy. I love seeing the pictures of your students enjoying the puzzles I have shared.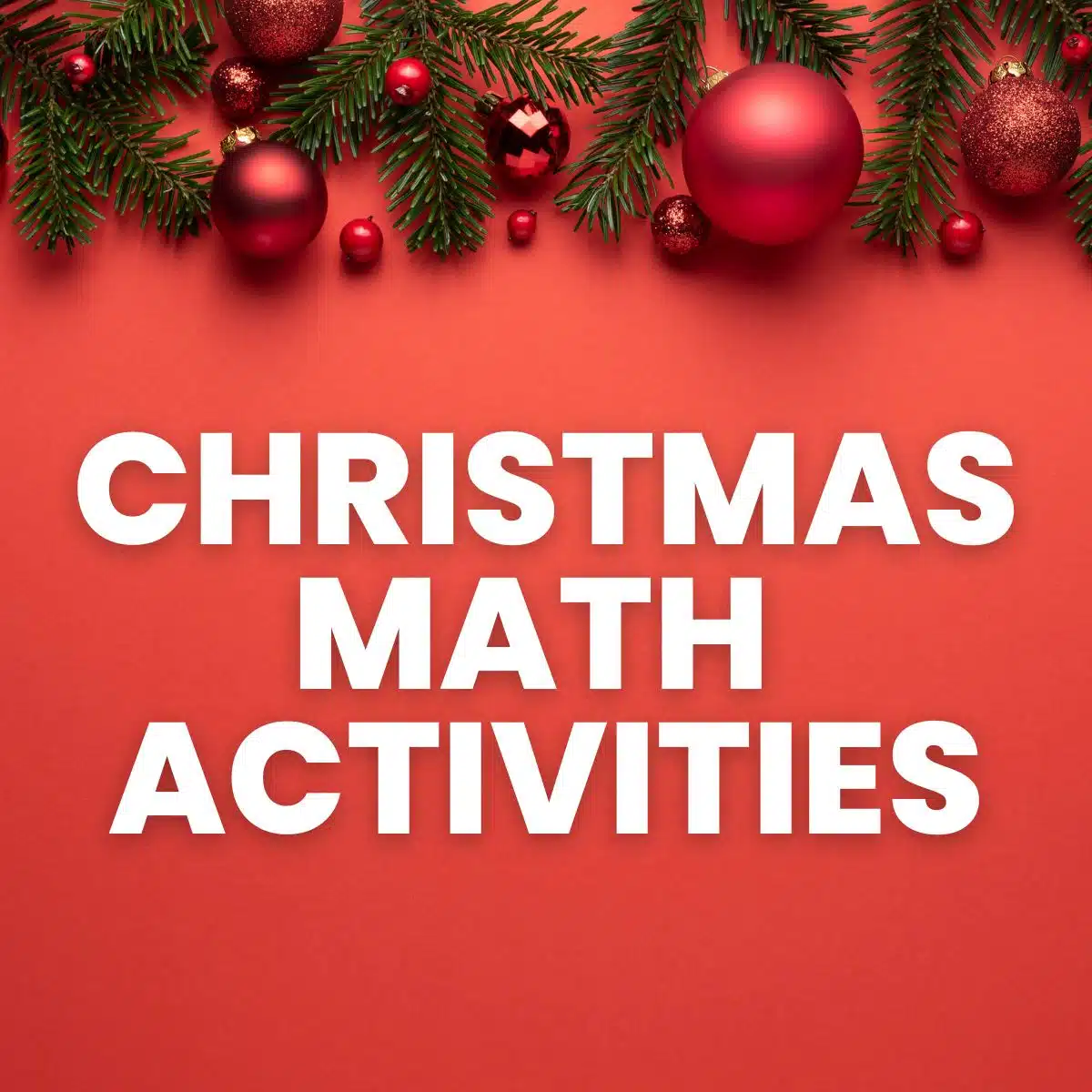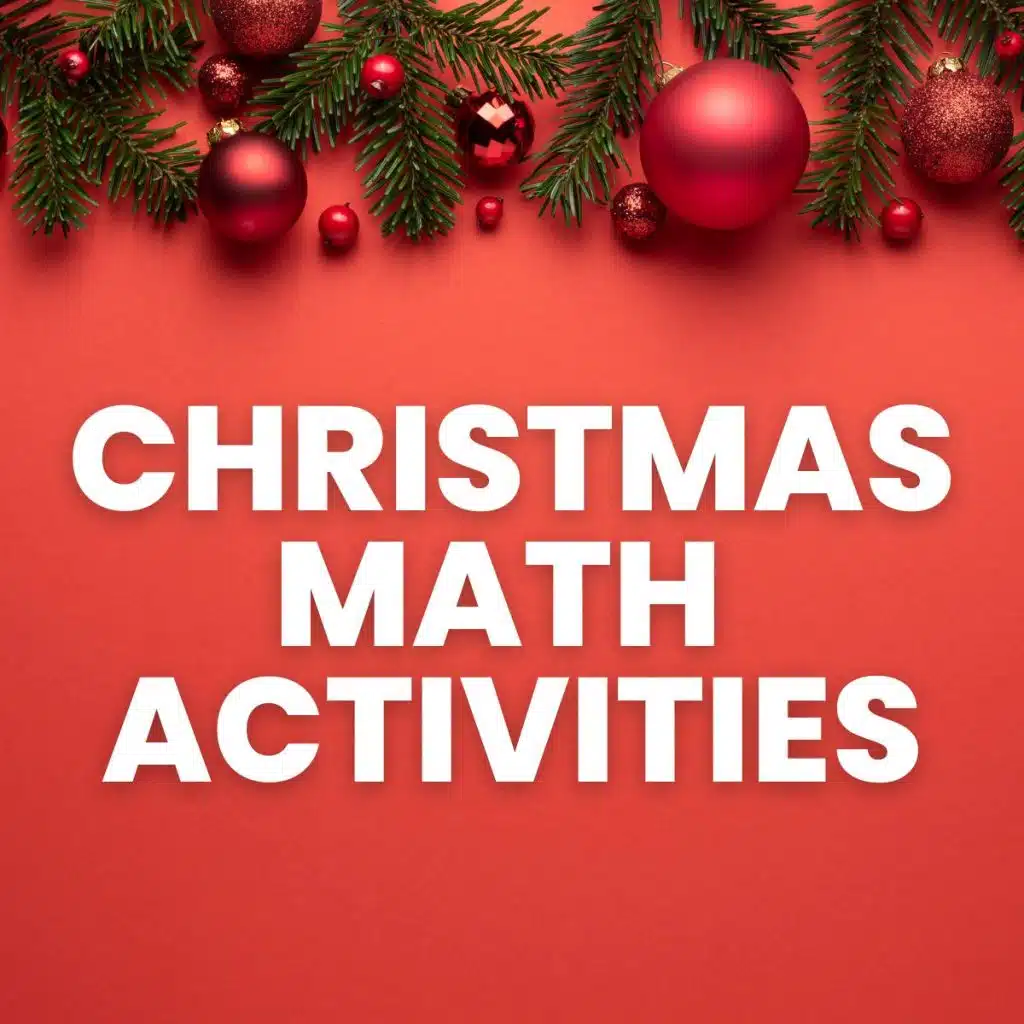 CHRISTMAS MATH RESOURCES
Looking for more free printable Christmas resources? This activity is featured in my collection of Christmas Math Activities and Puzzles. You'll find 30+ more creative ideas for incorporating Christmas into your classroom!
Puzzle Solutions
I intentionally do not make answers to the printable math puzzles I share on my blog available online because I strive to provide learning experiences for my students that are non-google-able. I would like other teachers to be able to use these puzzles in their classrooms as well without the solutions being easily found on the Internet.

However, I do recognize that us teachers are busy people and sometimes need to quickly reference an answer key to see if a student has solved a puzzle correctly or to see if they have interpreted the instructions properly.

If you are a teacher who is using these puzzles in your classroom, please send me an email at sarah@mathequalslove.net with information about what you teach and where you teach. I will be happy to forward an answer key to you.
More Christmas Activities