This Three Numbers Puzzle comes from THINK ABOUT IT! Mathematics Problems of the Day by Marcy Cook. Previously, I have shared the Sum to Twenty Puzzle and the Sum to Thirty Puzzle from this same book.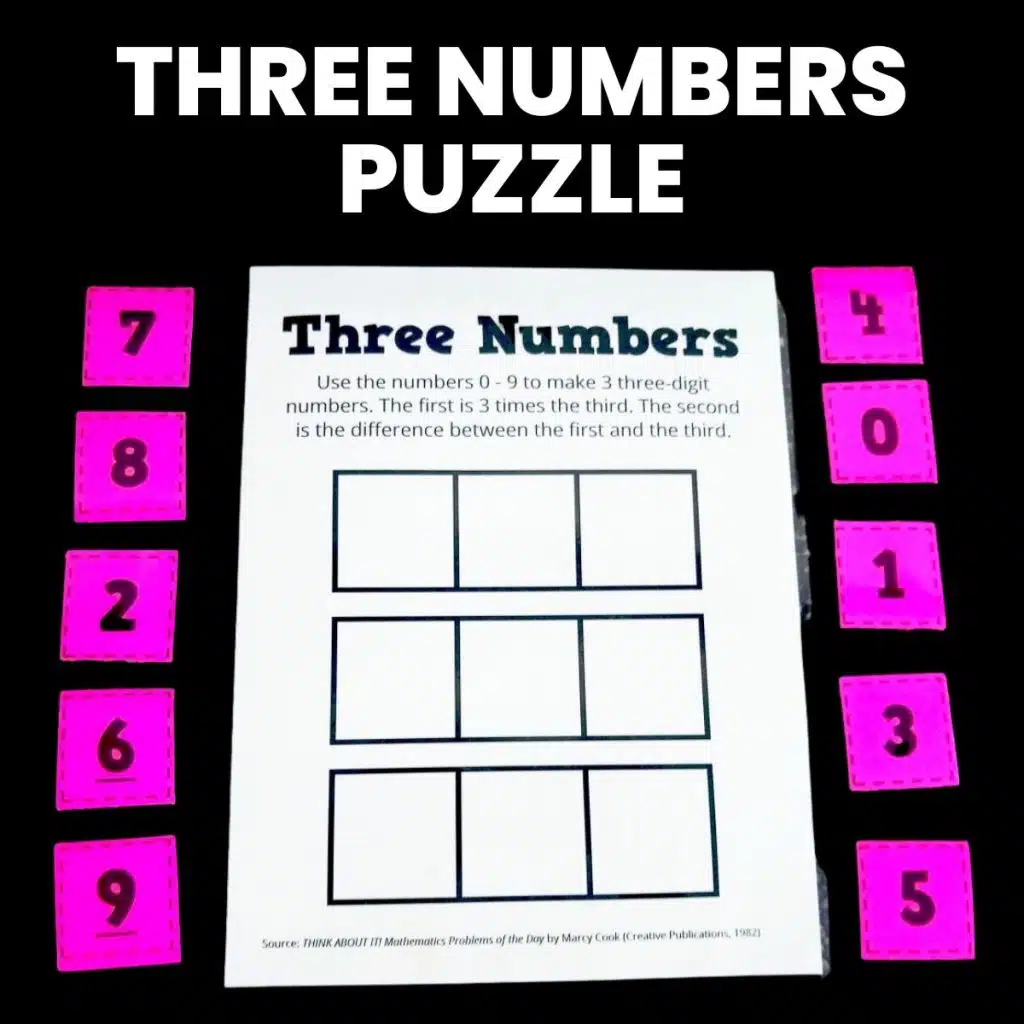 In the three numbers puzzle, it is your task to use the numbers 0-9 once each (you will have one number that you will not use at all) to make 3 three-digit numbers.
The first number is three times the third number. The second number is the difference between the first number and the third number.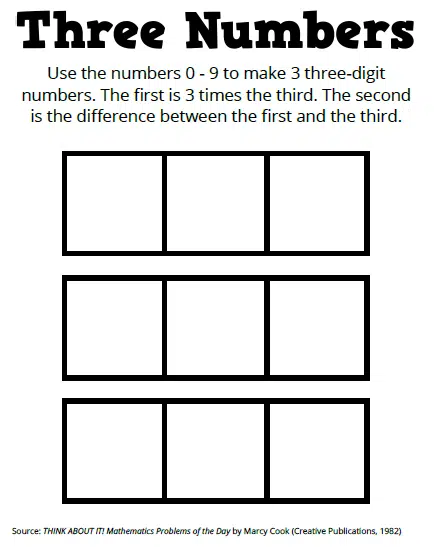 So far, I have been able to find 5 solutions to this puzzle.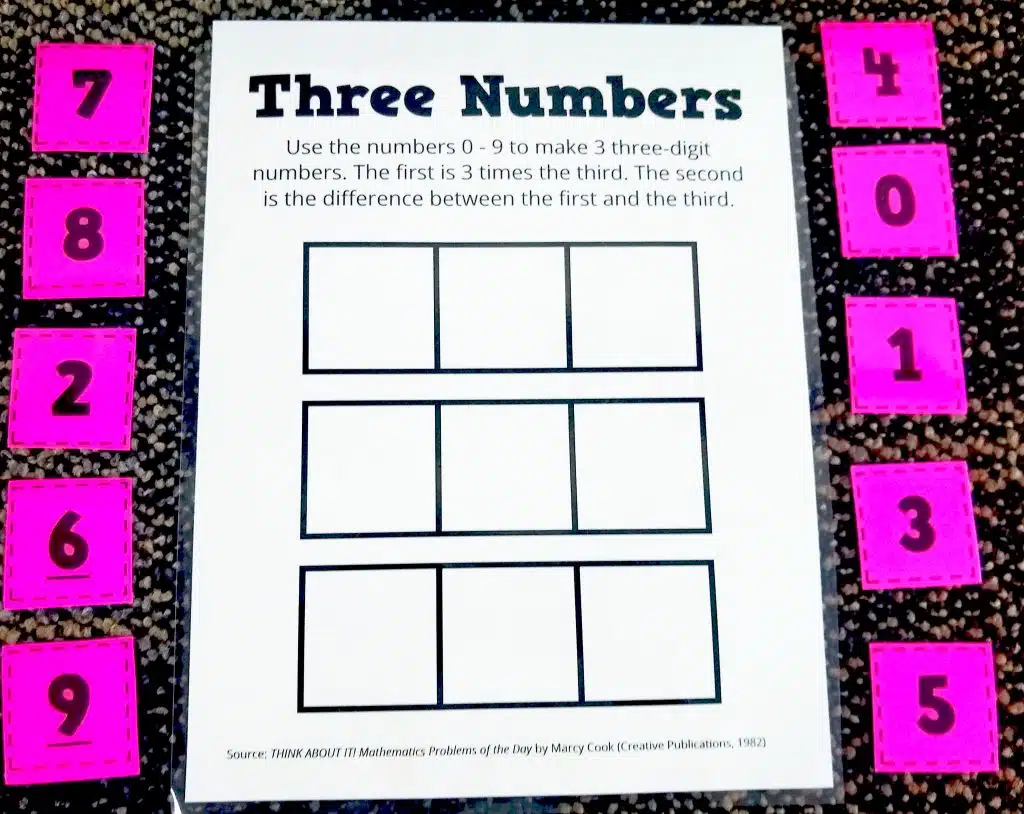 Puzzle Solutions
I intentionally do not make answers to the printable math puzzles I share on my blog available online because I strive to provide learning experiences for my students that are non-google-able. I would like other teachers to be able to use these puzzles in their classrooms as well without the solutions being easily found on the Internet.

However, I do recognize that us teachers are busy people and sometimes need to quickly reference an answer key to see if a student has solved a puzzle correctly or to see if they have interpreted the instructions properly.

If you are a teacher who is using these puzzles in your classroom, please send me an email at sarah@mathequalslove.net with information about what you teach and where you teach. I will be happy to forward an answer key to you.
More Number Based Challenges and Puzzles