Just a quick post today to share how I'm using a seating chart preference form in my classes this year.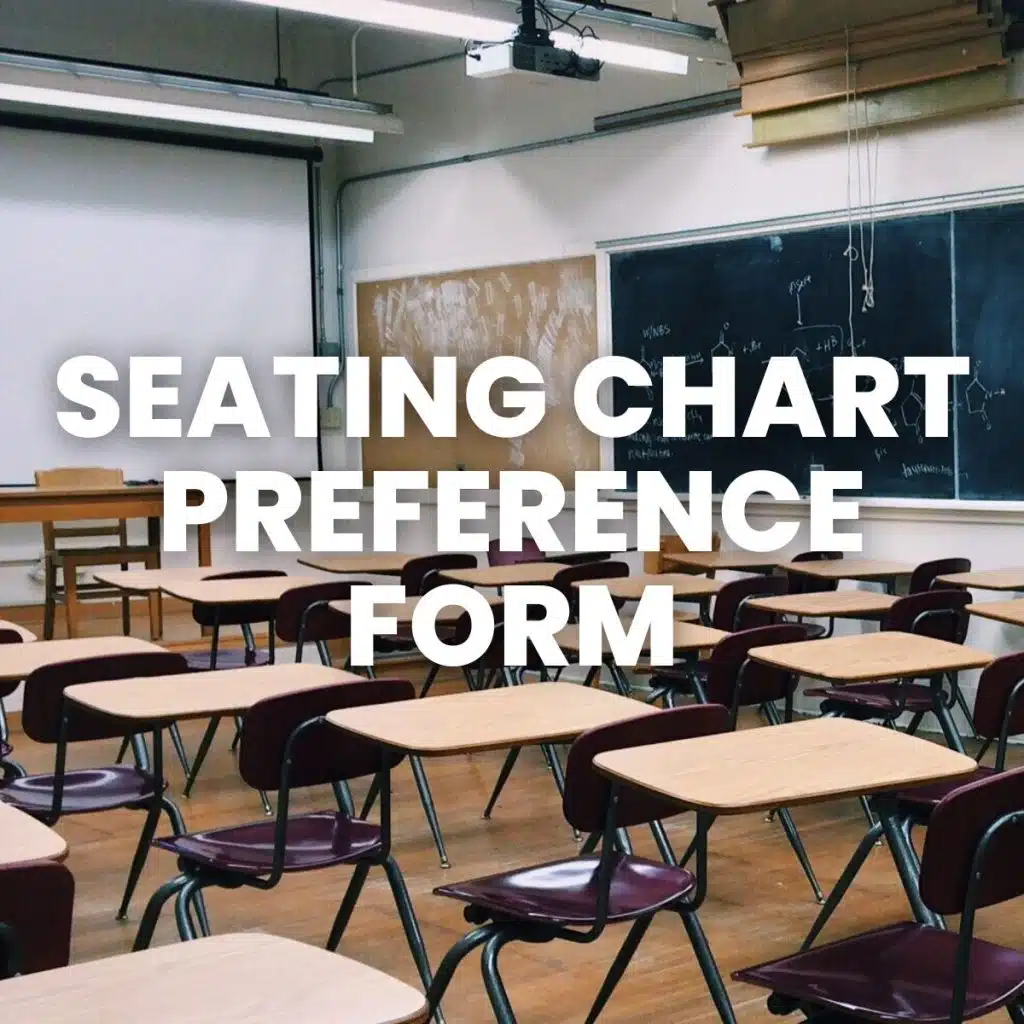 Seating Chart Preference Form

This year, I have tables instead of desks for the first time in my teaching career. In preparation of making seating charts for the first nine weeks, I decided to give students a seating chart preference form.
Students had to select their top three table preferences and give a reason why. I also asked them to note any students I should avoid seating them near or should make sure to set them near.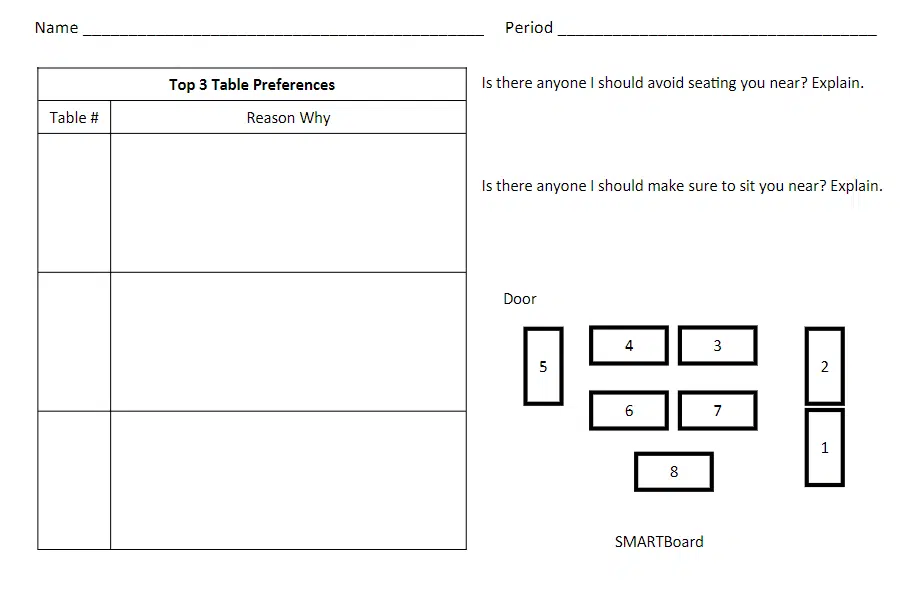 Since I'm planning on keeping the same seating chart for the entire quarter, I'd like to hopefully not make my students mad at me for an entire quarter! Hopefully this form will help.
Interested in other classroom forms I have created?
More Free Printable Classroom Forms