This blog post contains Amazon affiliate links. As an Amazon Associate, I earn a small commission from qualifying purchases.
Want to check out my favorite Amazon items for the classroom? Check out my Amazon favorites page!
Recently, I had my physical science students work through a series of five stations that had them practicing various aspects of working with significant figures.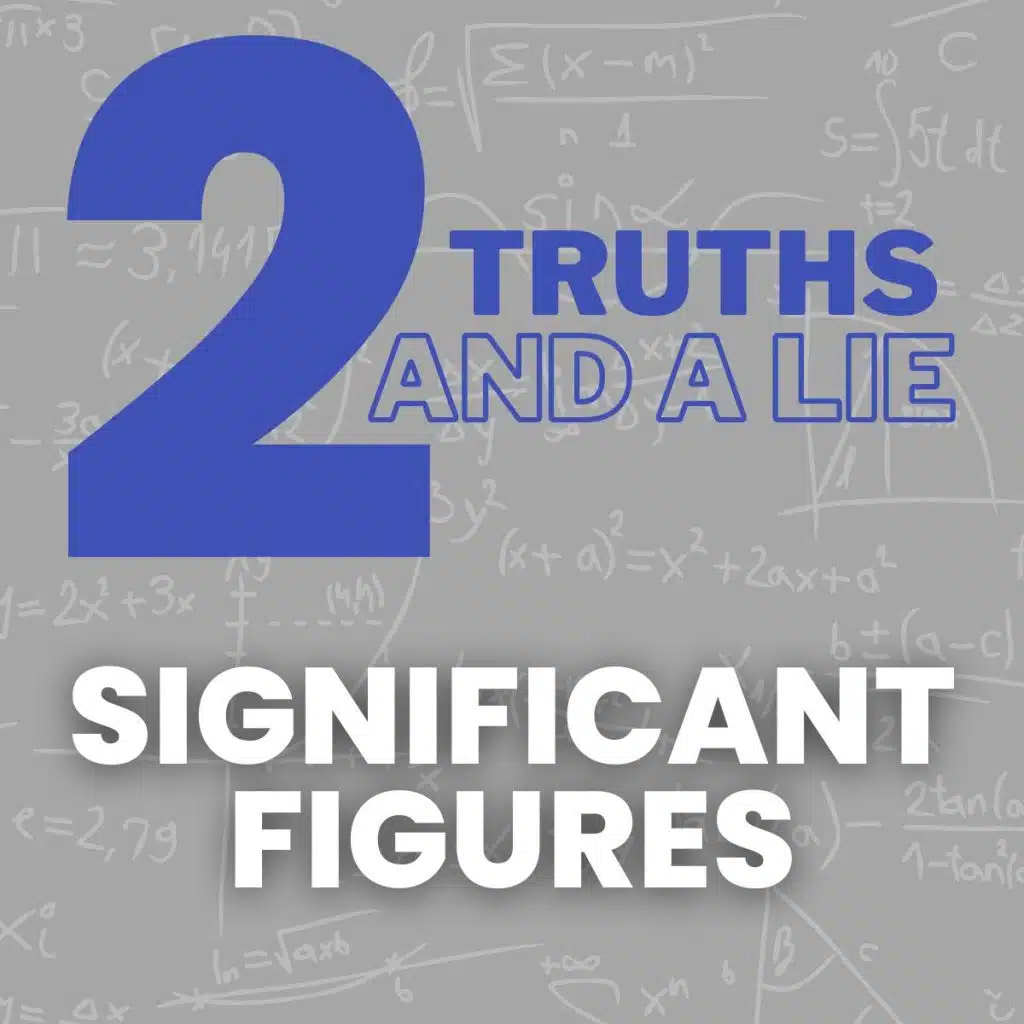 One of the stations instructed them to create two truths and a lie about significant figures on a sheet of construction paper.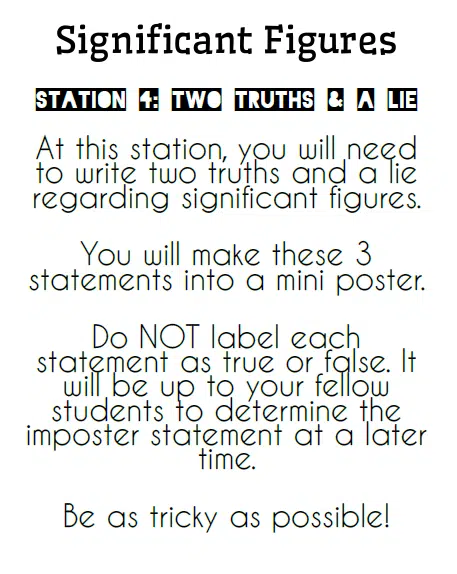 I thought I would share what some of my students came up with!
This one was a bit different than the rest, and my students deemed it to be extra tricky!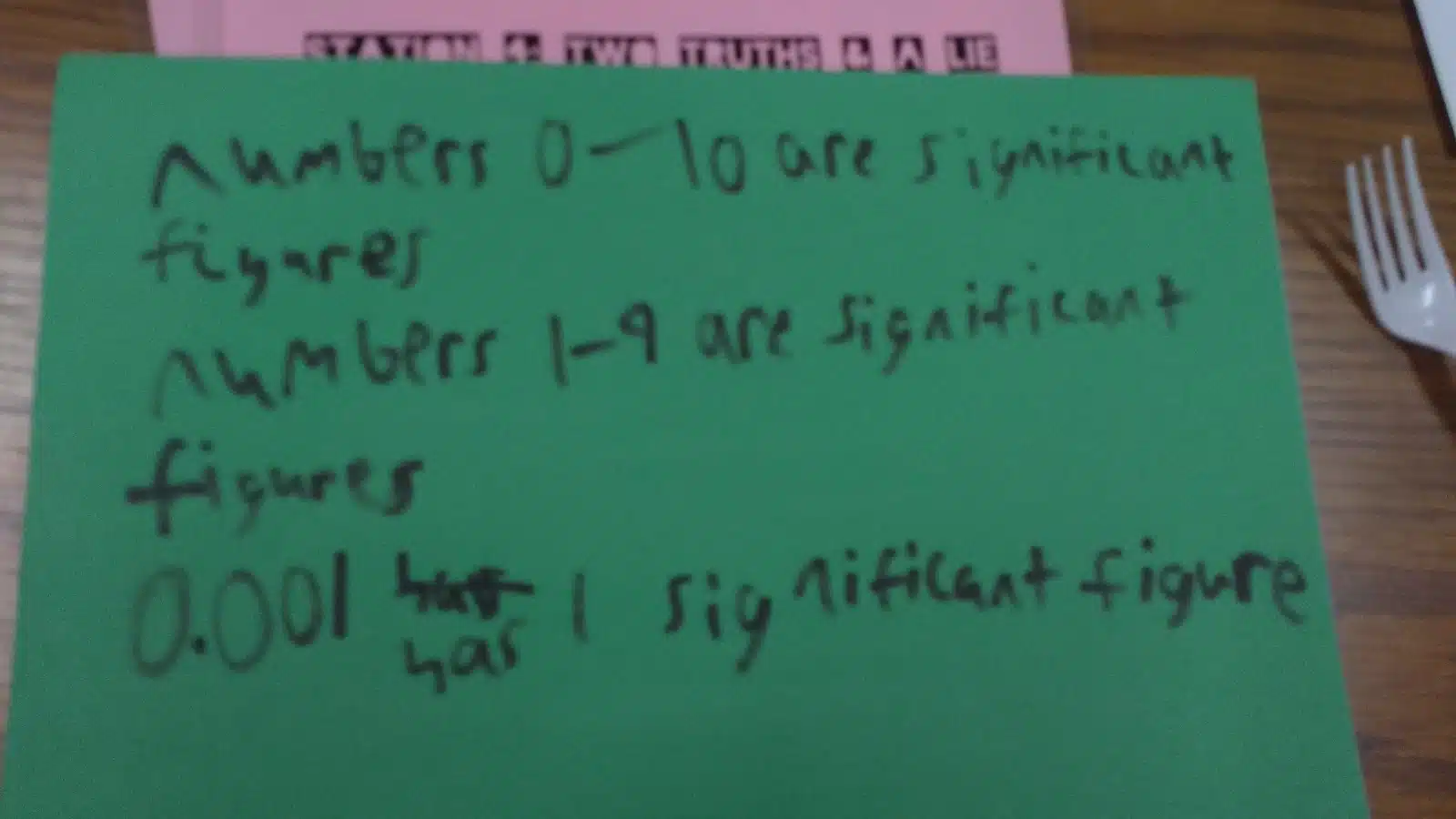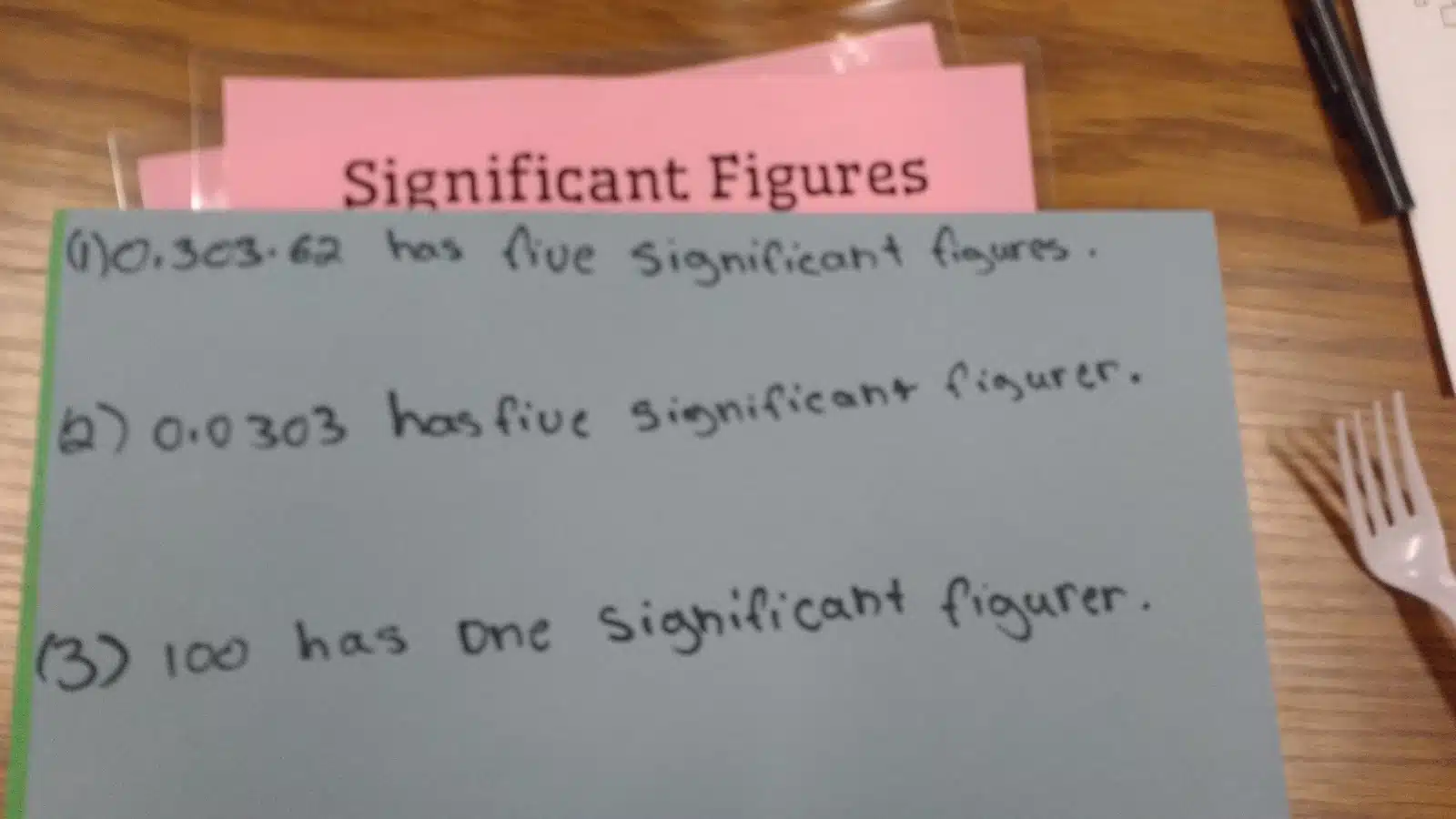 We found out that pencil on construction paper is impossible to read on the document camera!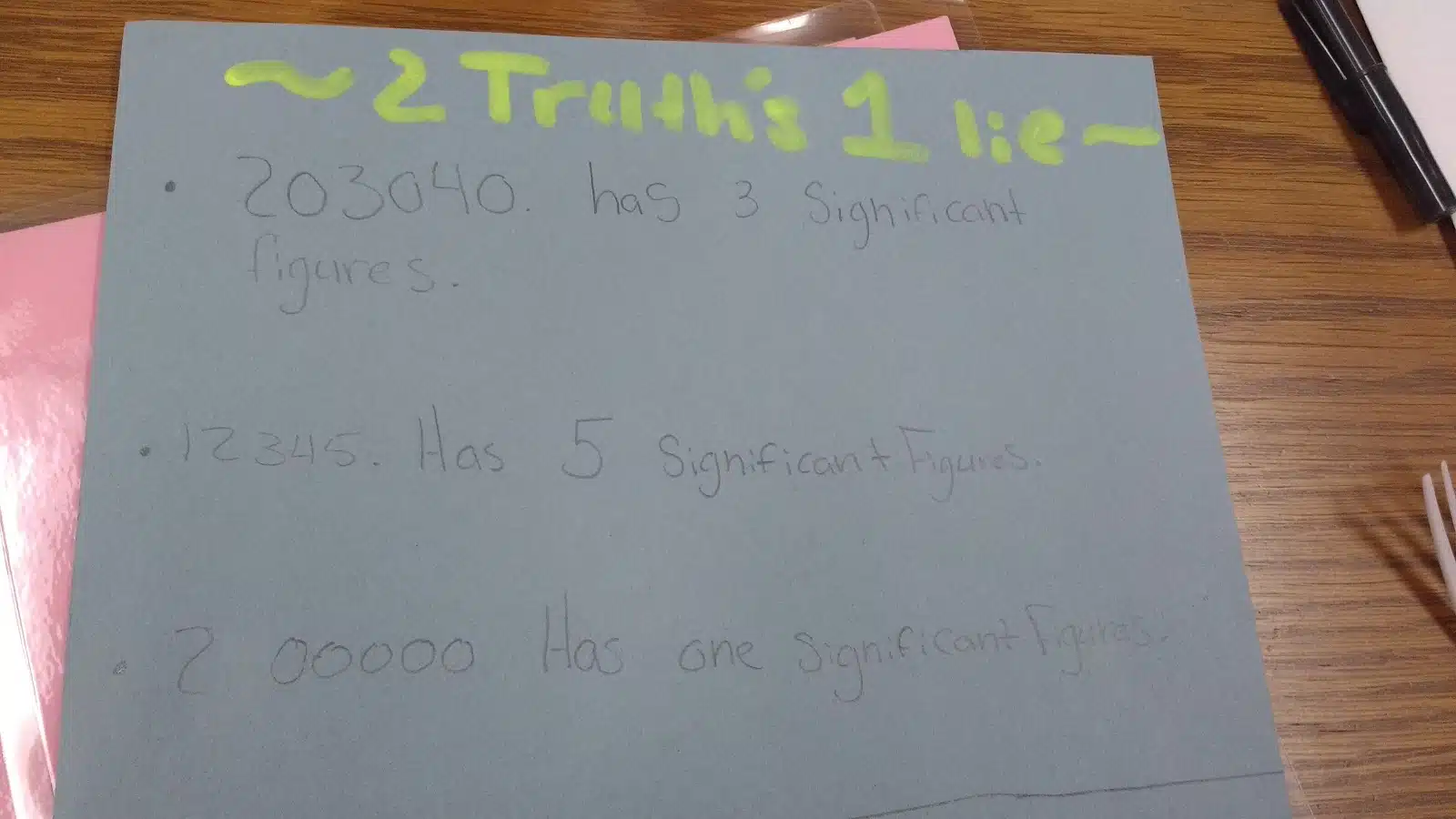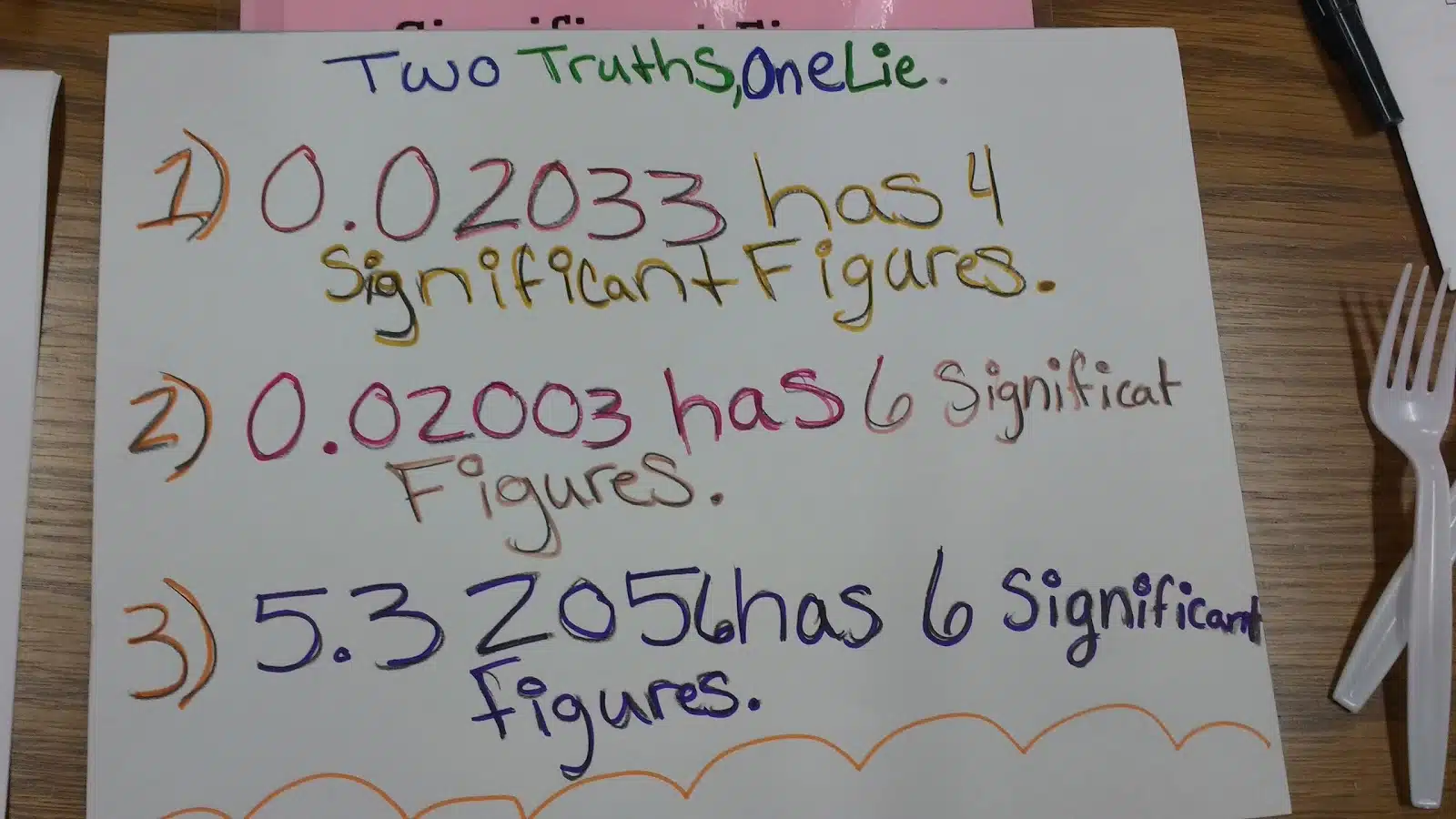 This student also made things tricky for her classmates by writing the numbers out in words!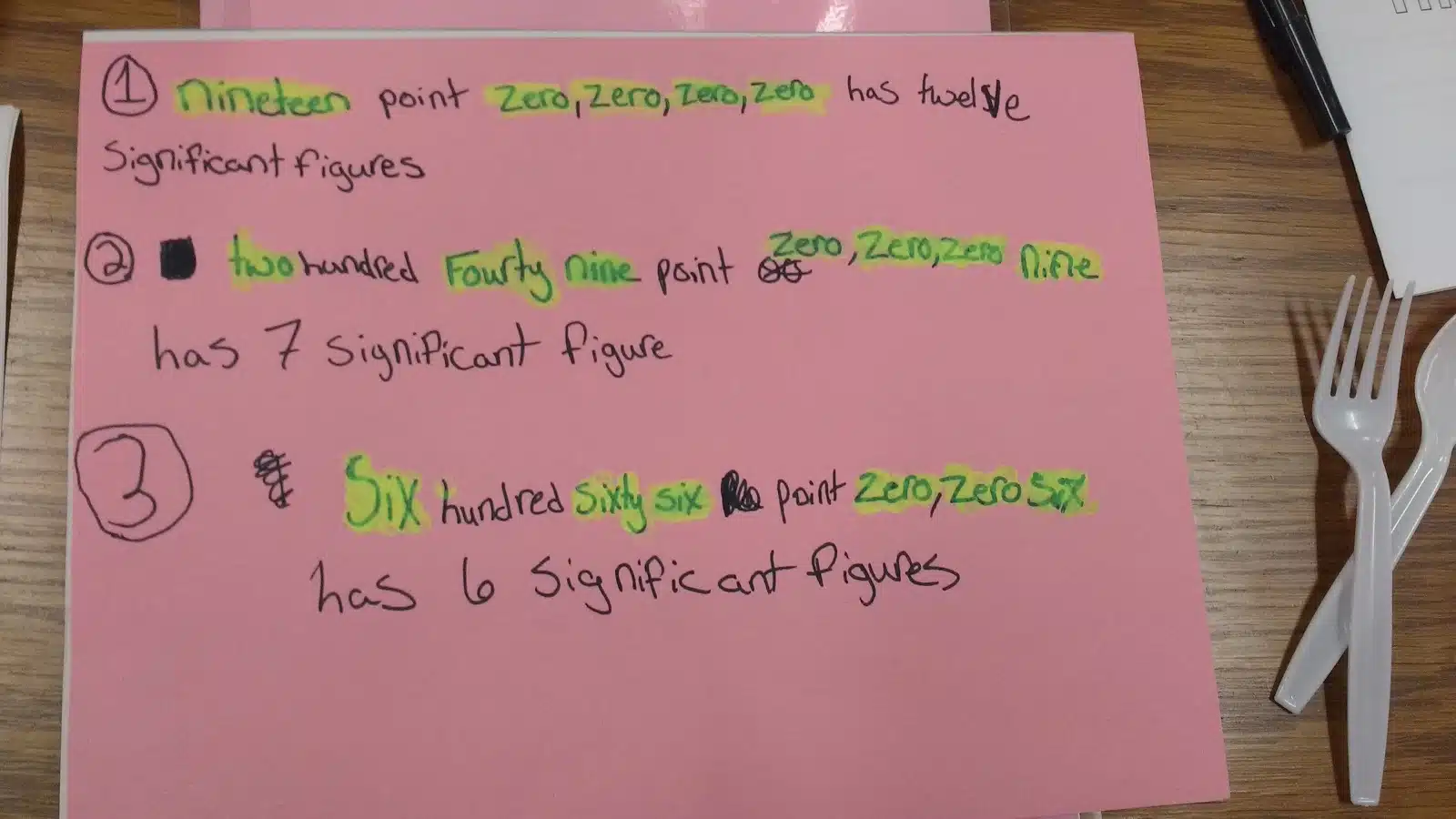 This student decided to write his in neon expo marker. It's kinda readable.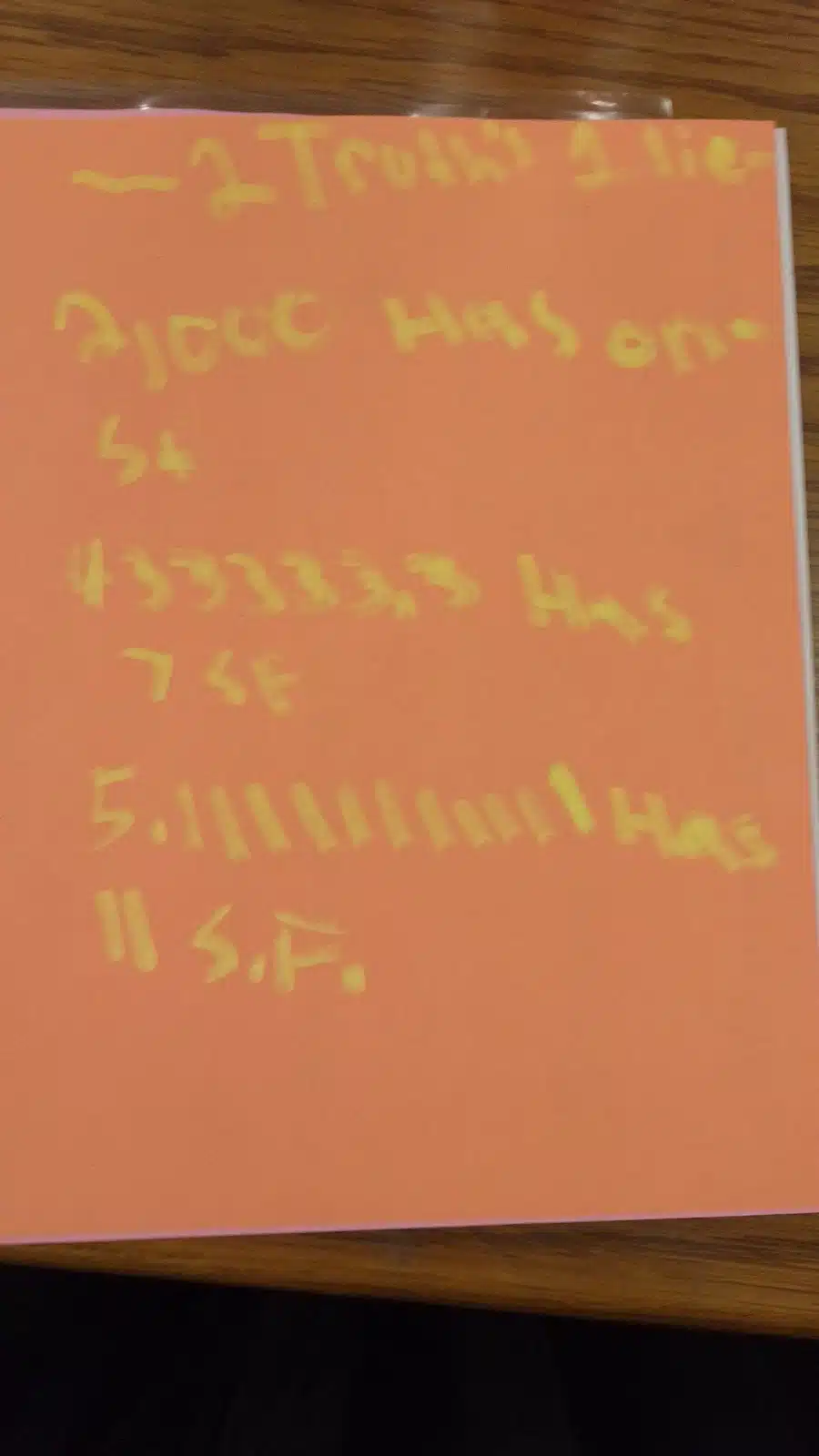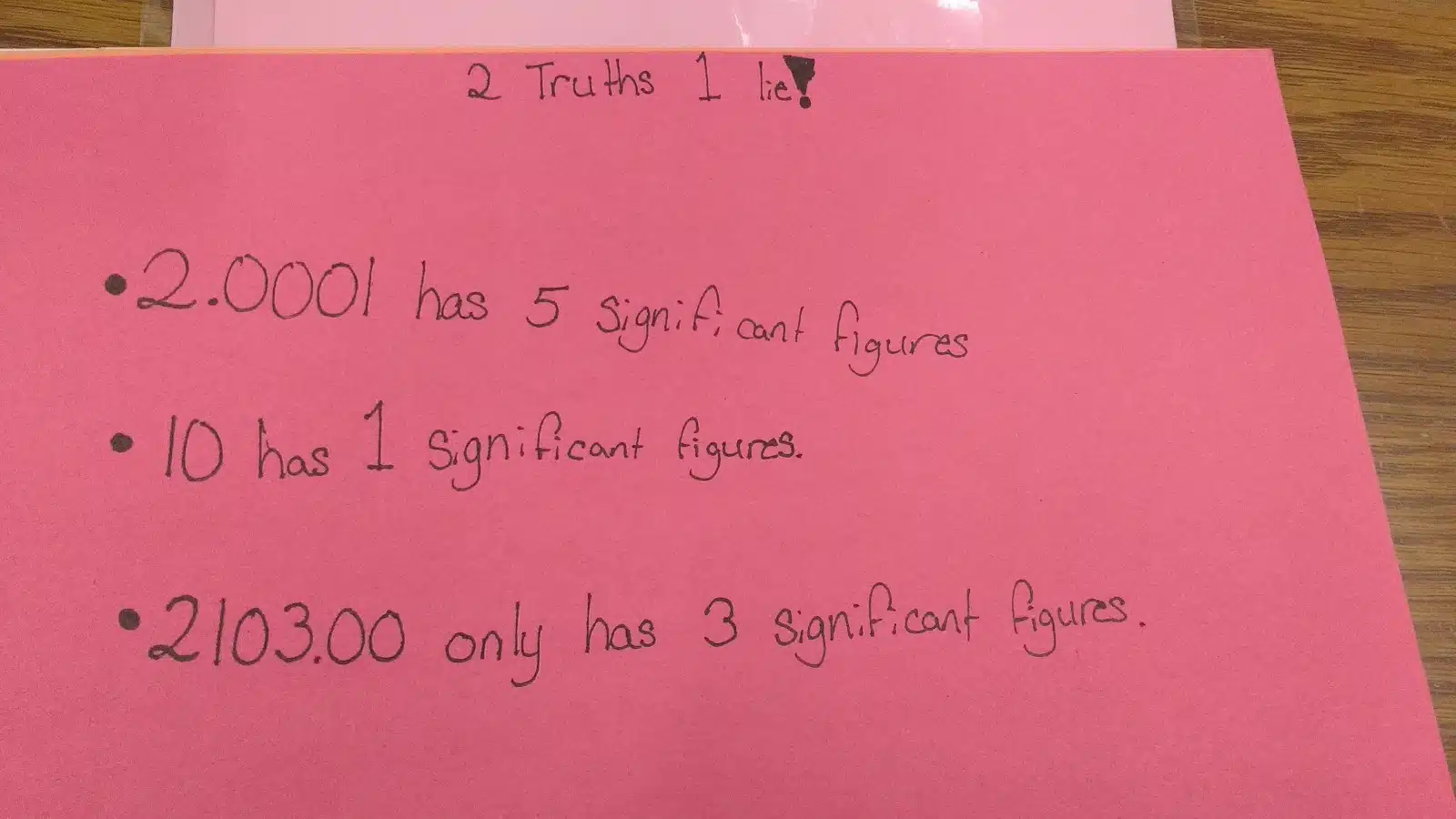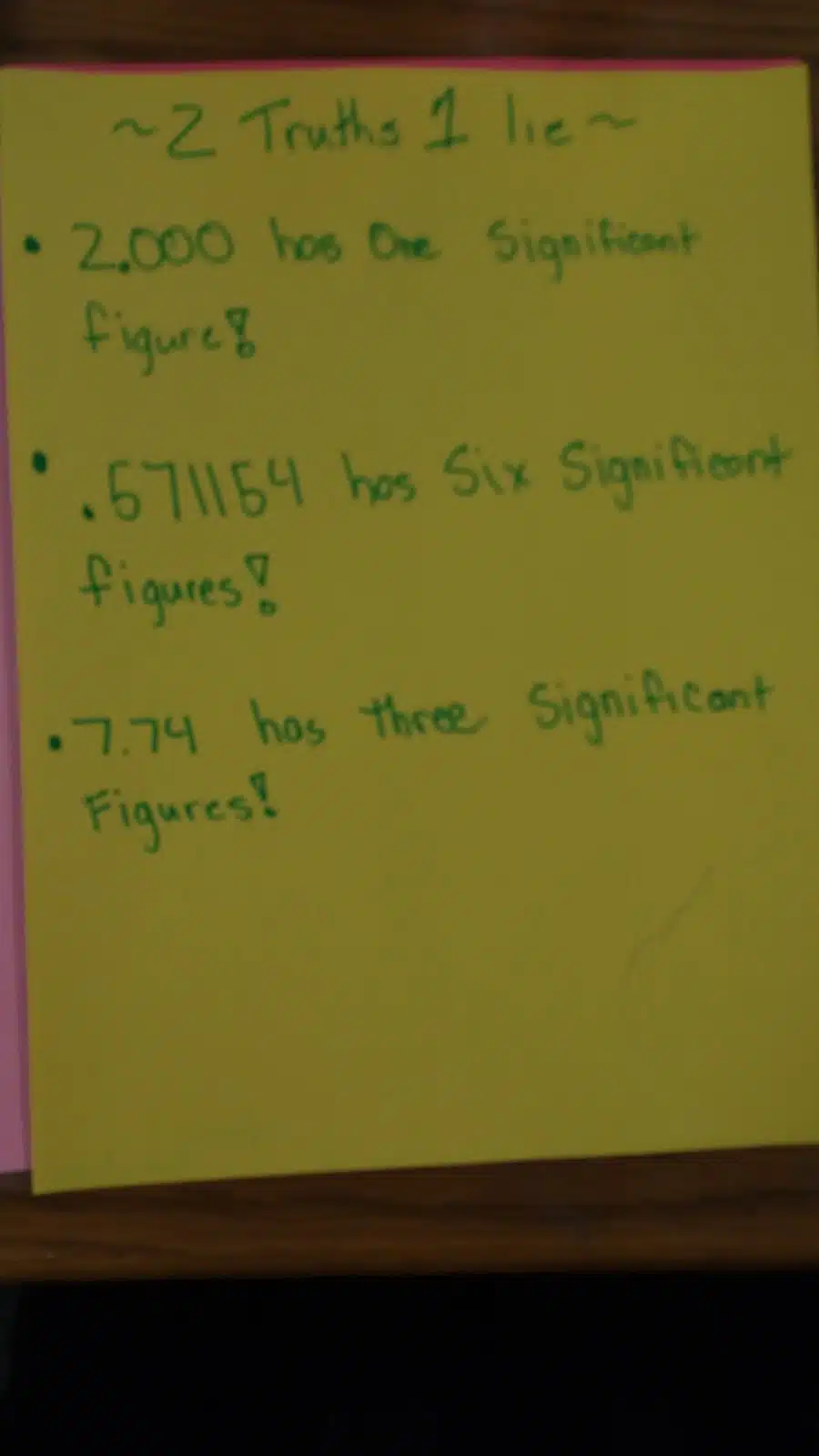 We went over these one at a time to determine the lie as a last-minute review before our significant figures test. It was a great chance to put my new document camera to use! I used the Ipevo Presenter software to project the image on my SMARTboard.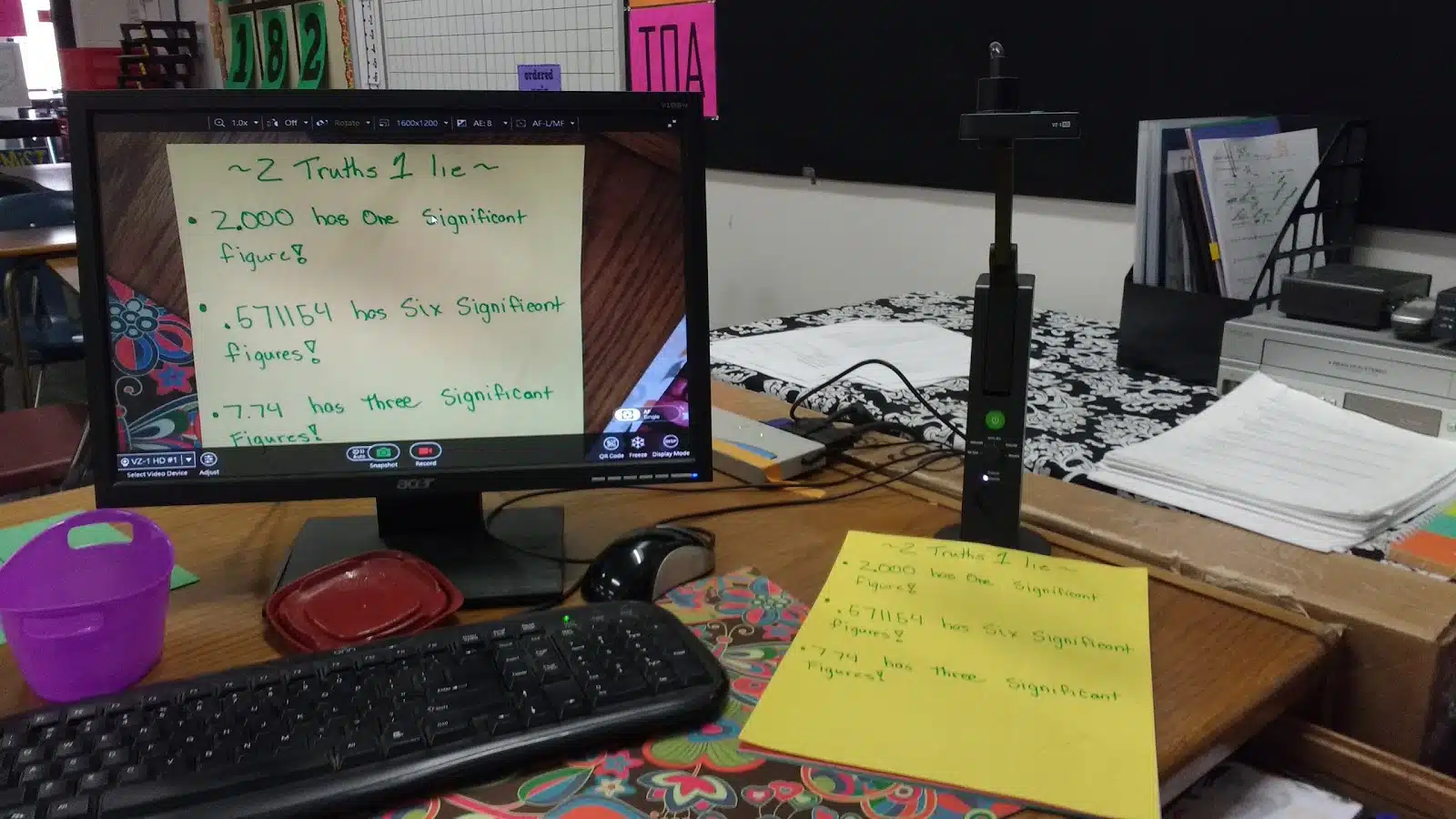 More Significant Figures Activities and Resources