I created this scientific notation foldable for my physical science students to glue in their interactive notebooks. The focus of this foldable is on converting to and from scientific notation.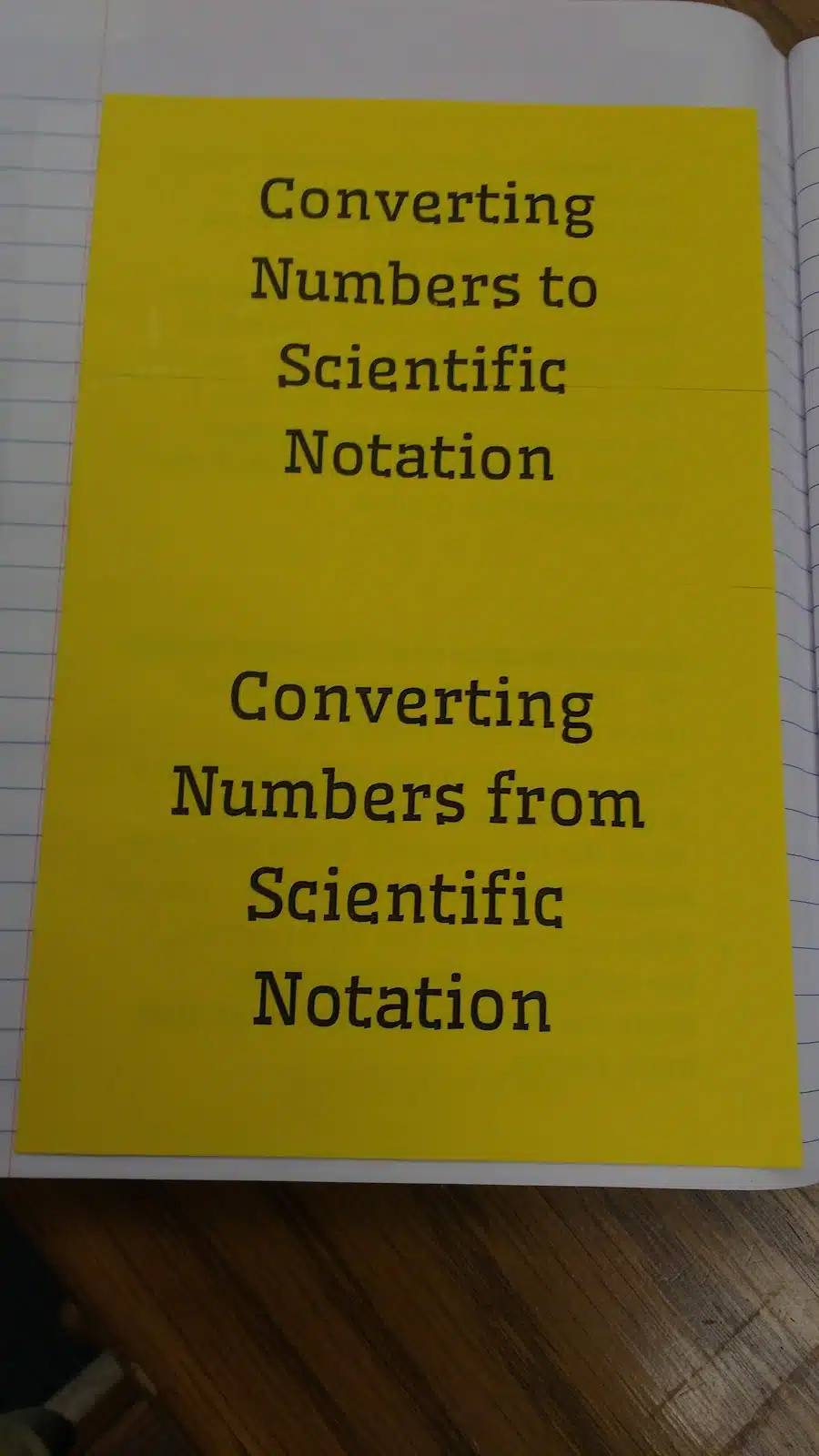 Here's what the inside looks like: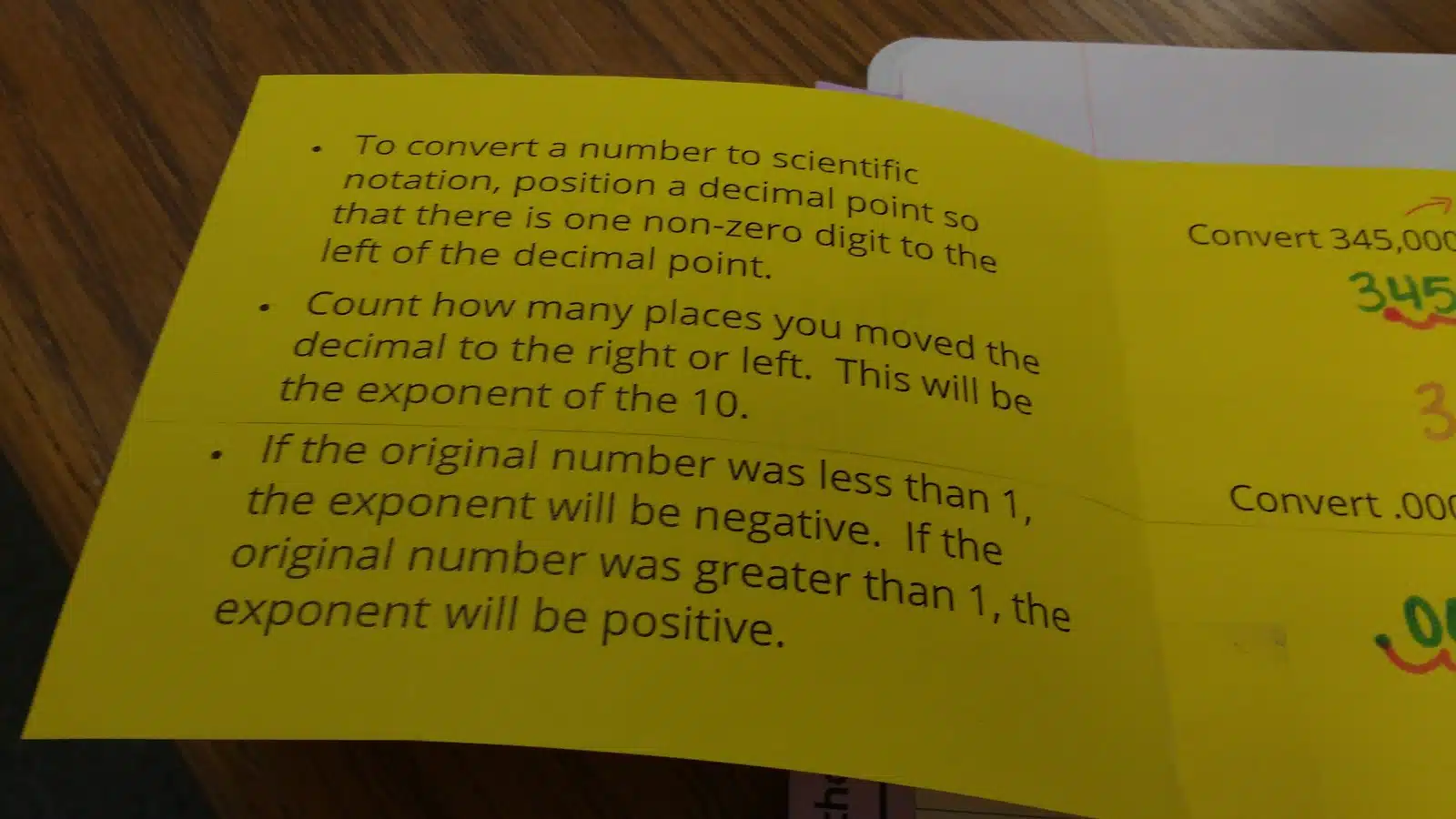 Ignore the shiny tape. I got a bit excited and accidentally ripped my foldable!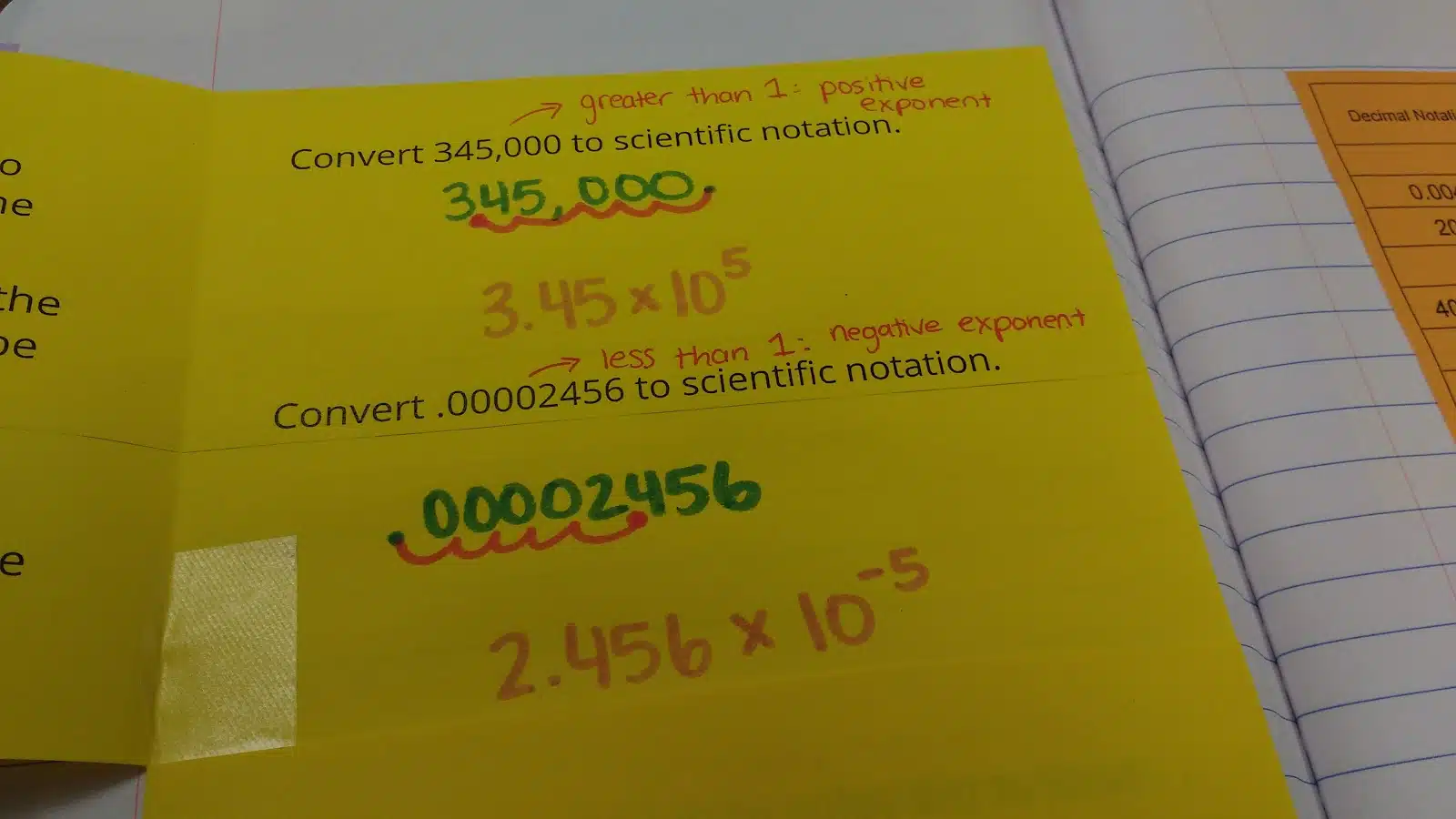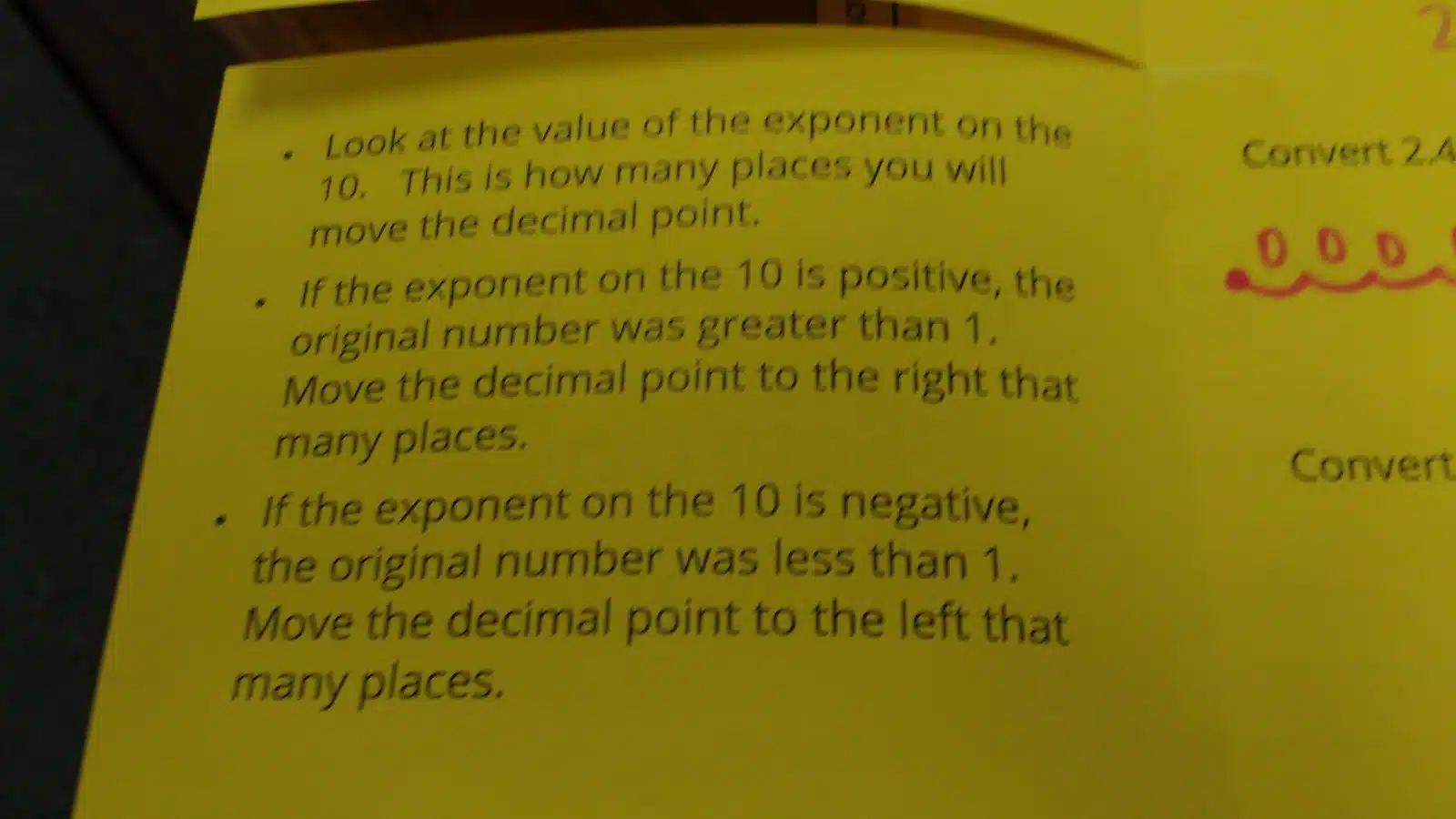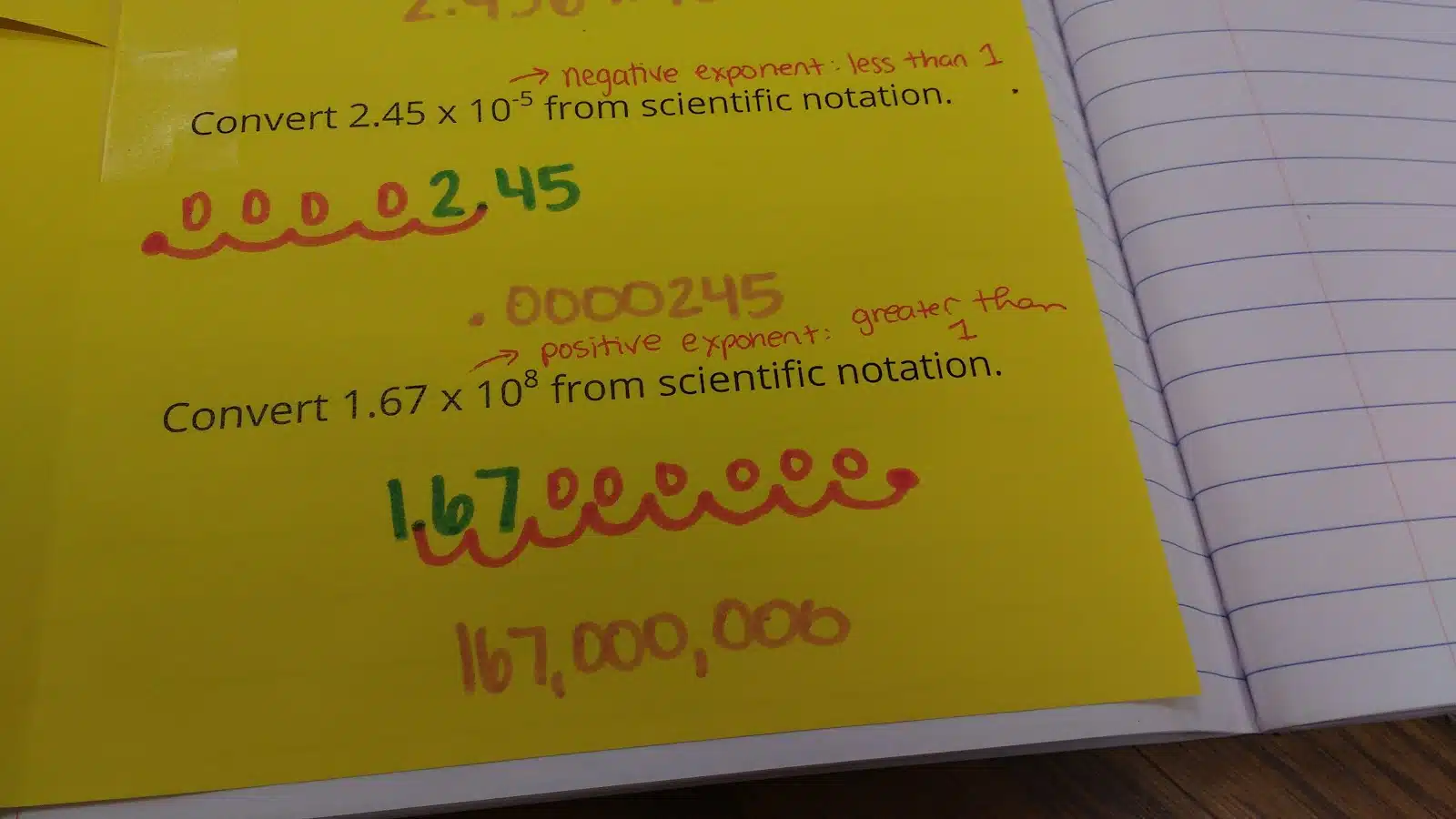 I really tried to set this up in such a way that my students needed to think about what the exponent on the 10 meant instead of just memorizing whether they should move the decimal to the left or right.
More Activities for Teaching Scientific Notation