Years ago, when I was teaching chemistry, I came across a free lesson plan online that had students work through real-world safety scenarios involving chemical accidents. I thought it was a great way to emphasize lab safety at the beginning of the year and give students a chance to practice reading a SDS (Safety Data Sheet).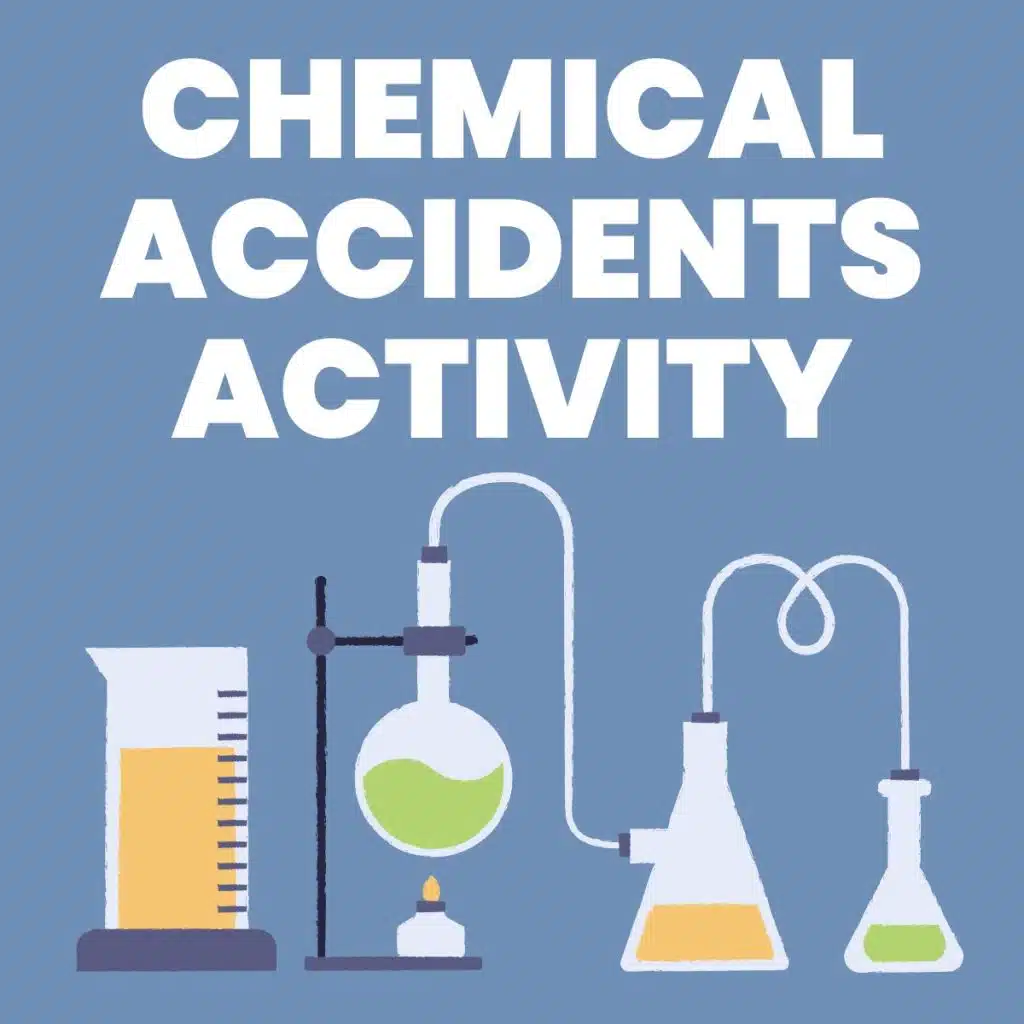 The original activity was developed through the National Science Foundation-funded Partnership for the Advancement of Chemical Technology (PACT). I took the chemical accidents mentioned in the original lesson plan and typed them up into printable cards. I thought I should share them with you here so that others can easily implement this lesson in their own science classrooms.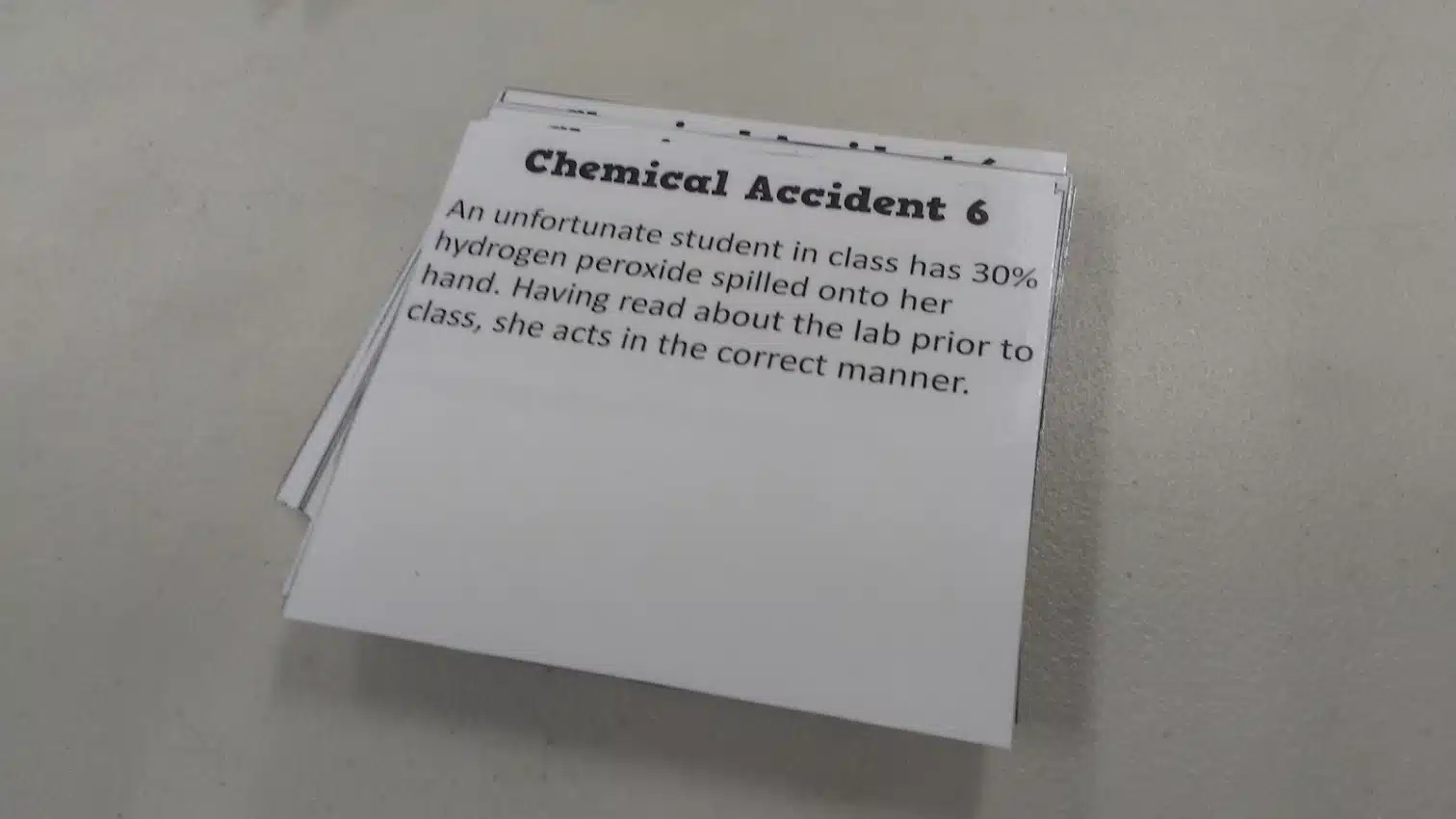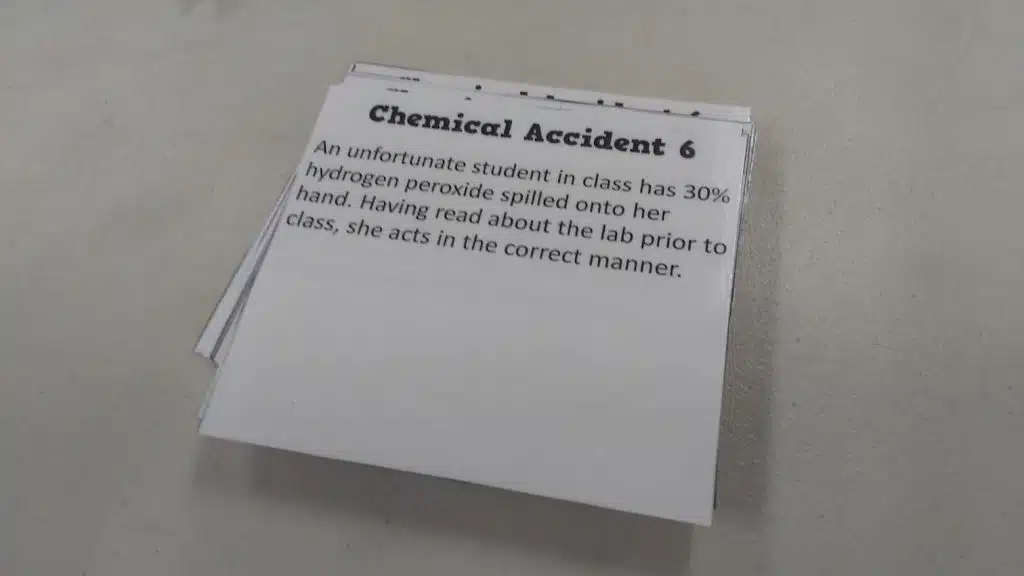 There were 17 chemical accident cards in total. If you have more than 17 students, you could have them work in pairs, or you could print multiple sets.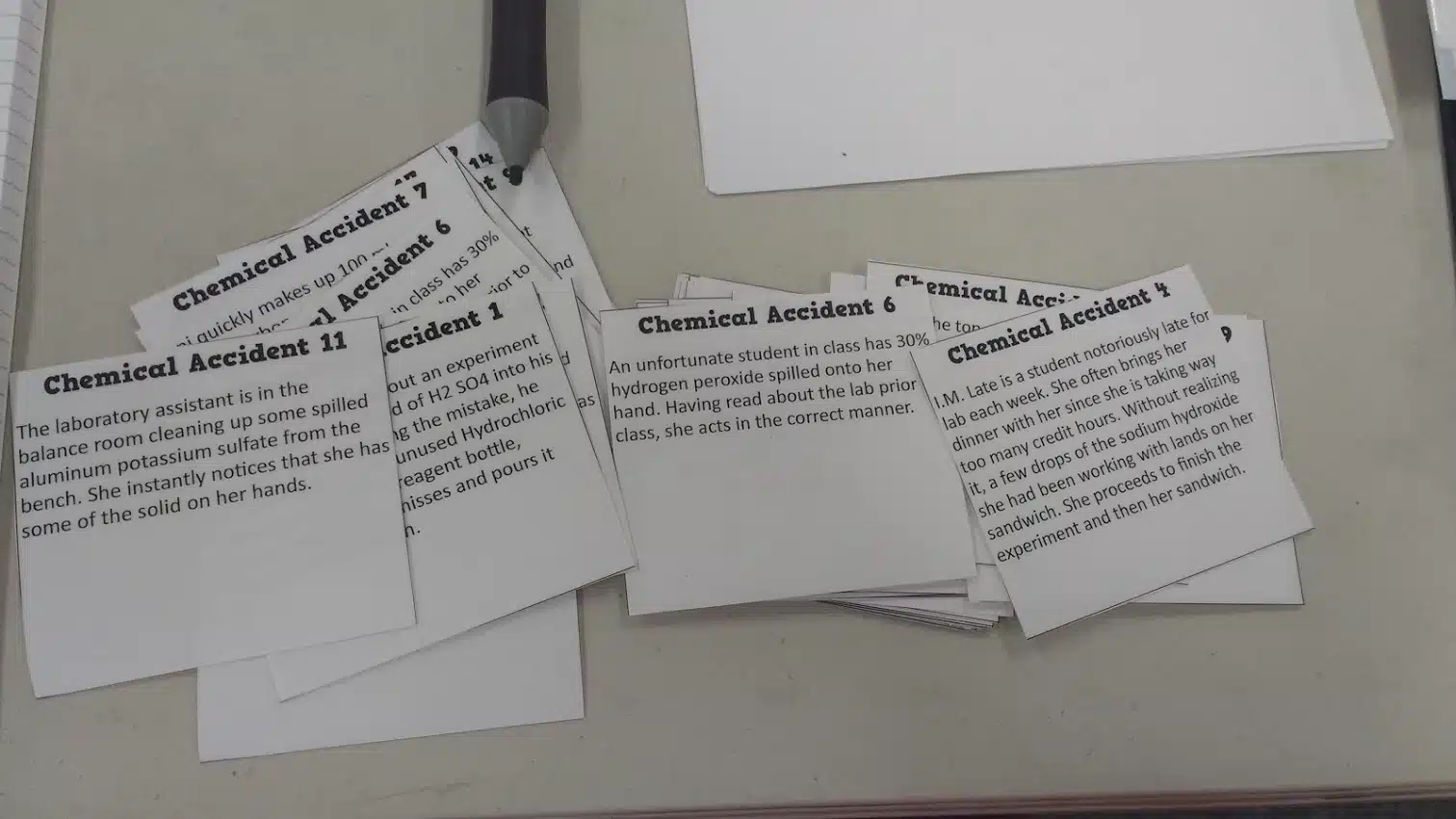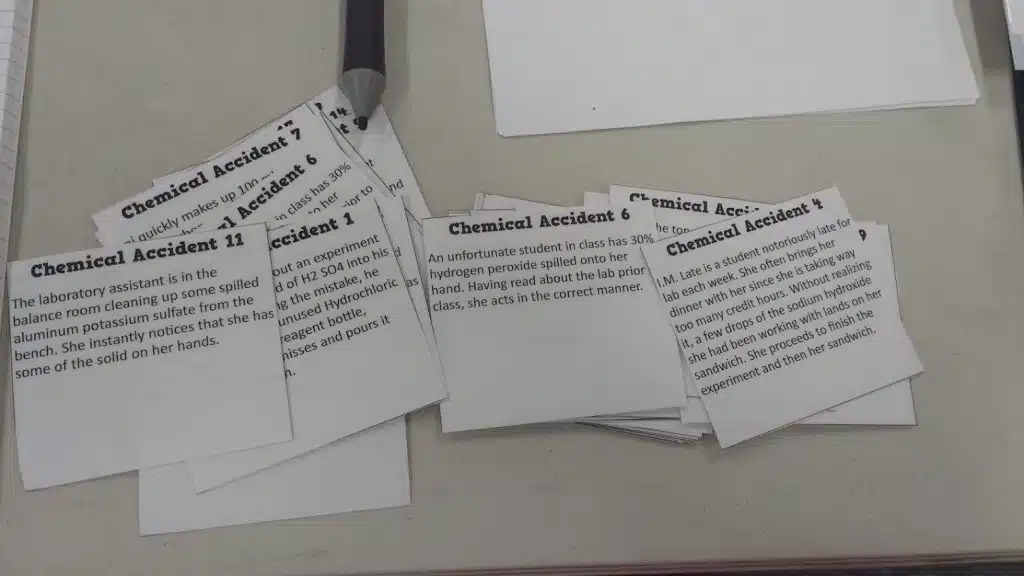 Here are the seventeen different accidents. I have shared an editable file if you want to pick and choose the accidents that you would like to expose your students to.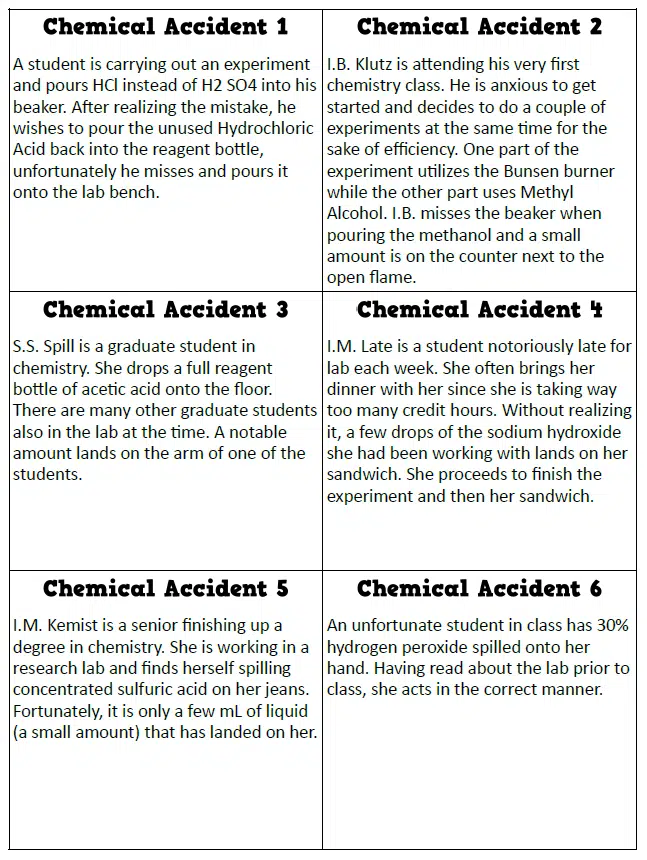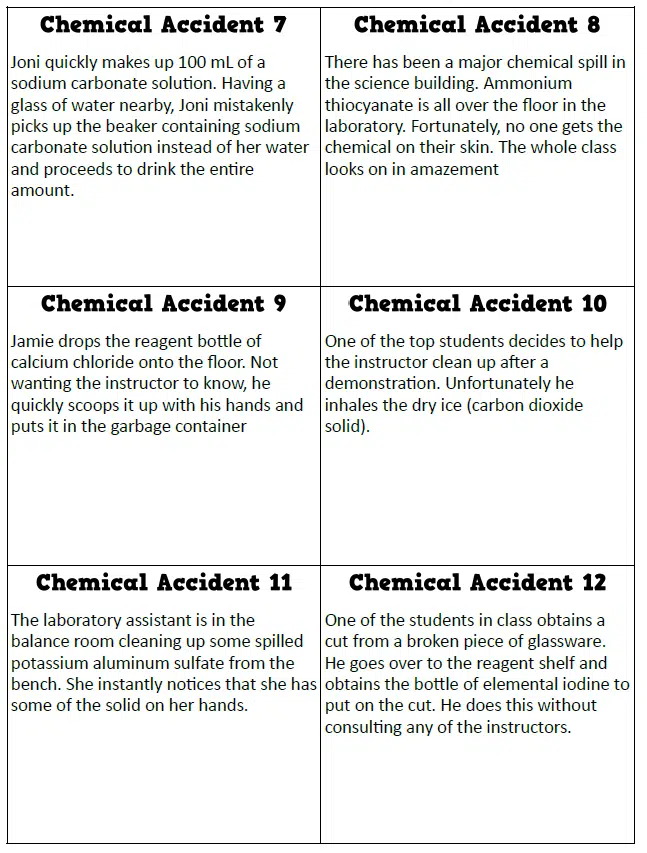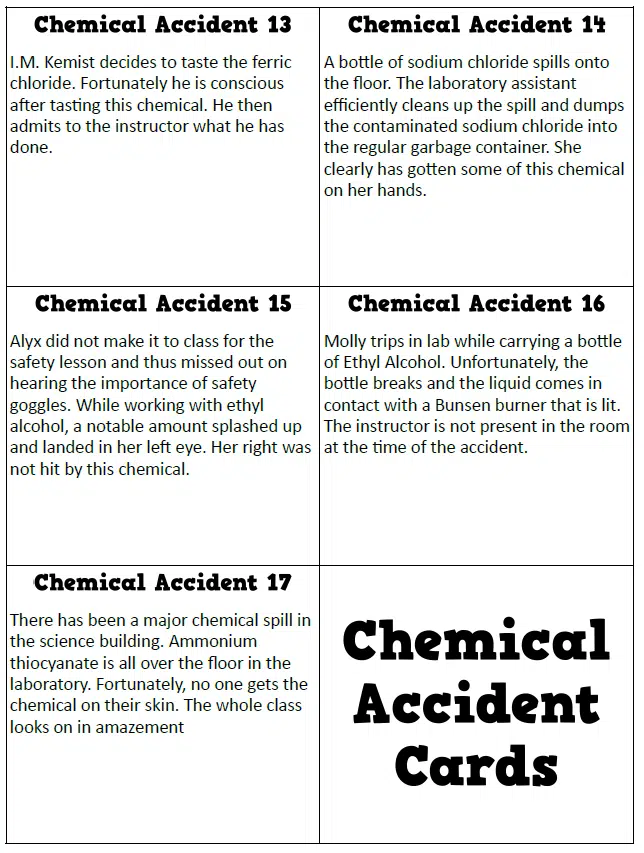 Each student or group of students is given a "Real-World Safety Scenario" worksheet to complete about their chemical accident. First, they must determine if it was truly a chemical accident or if it involved a lab safety violation. Then, they must determine the chemical involved in the accident. They must then examine the SDS (Safety Data Sheet) for this chemical and determine the potential hazards.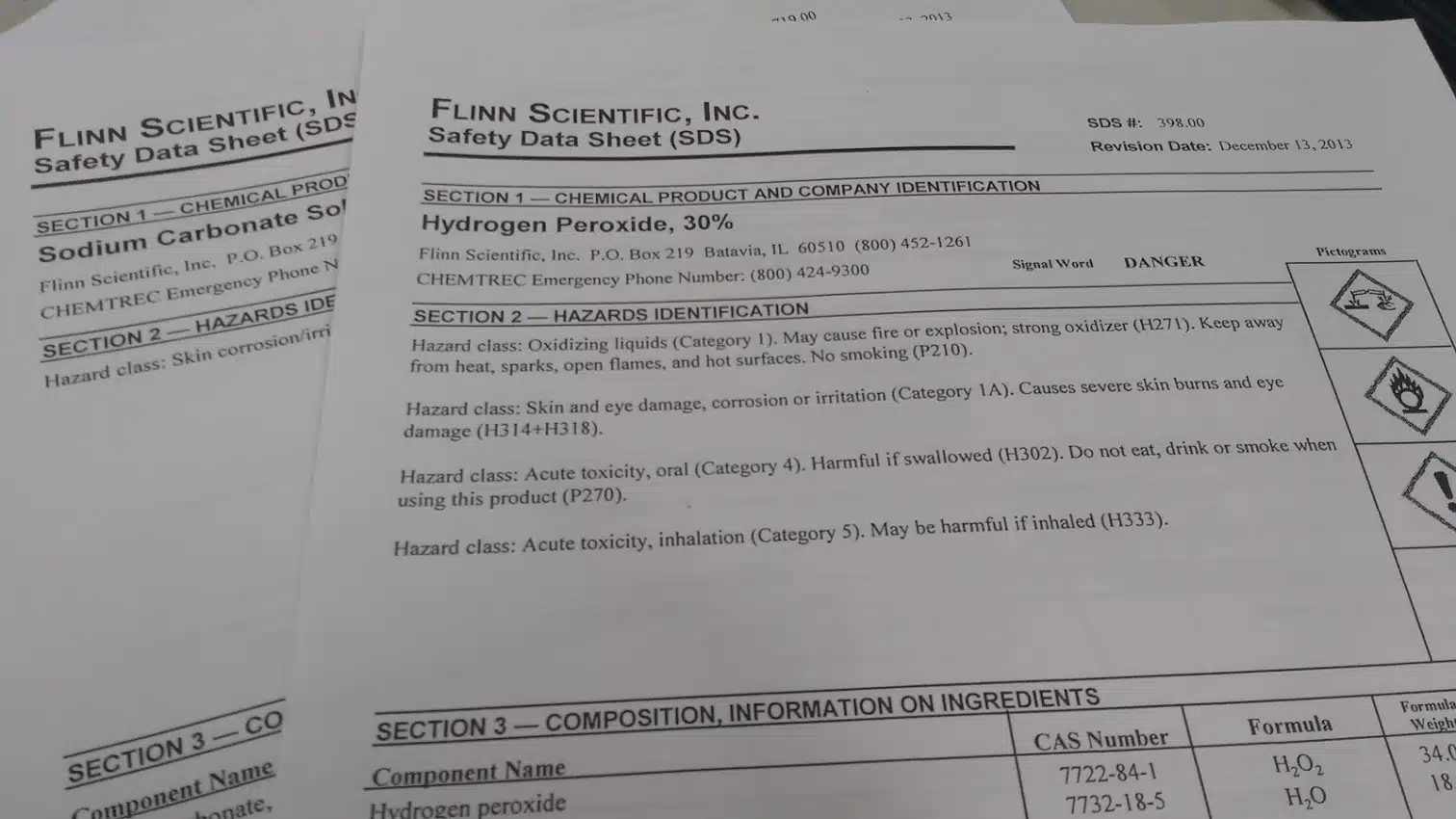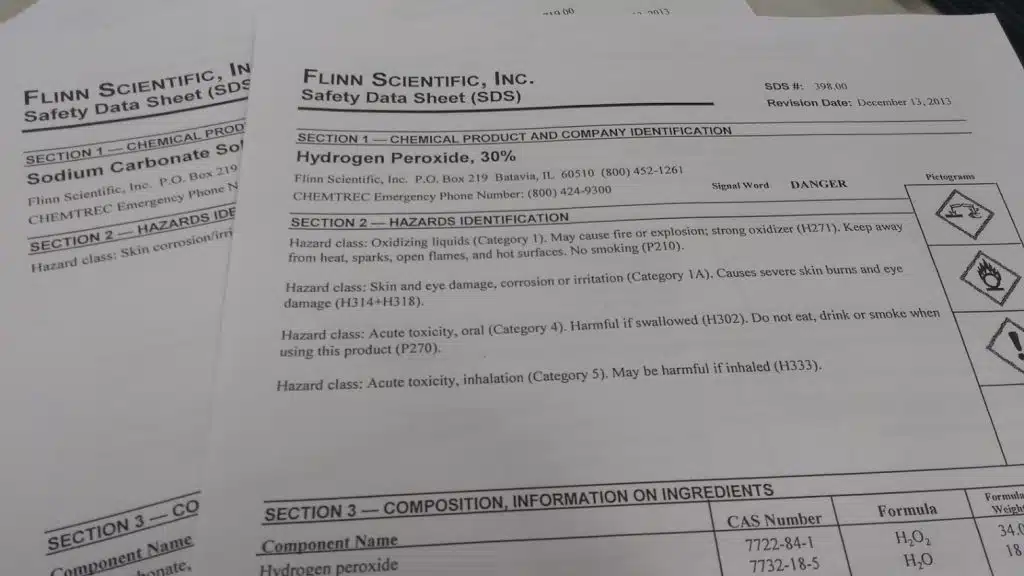 This is a great way for students to learn where the SDS are kept in your classroom/lab.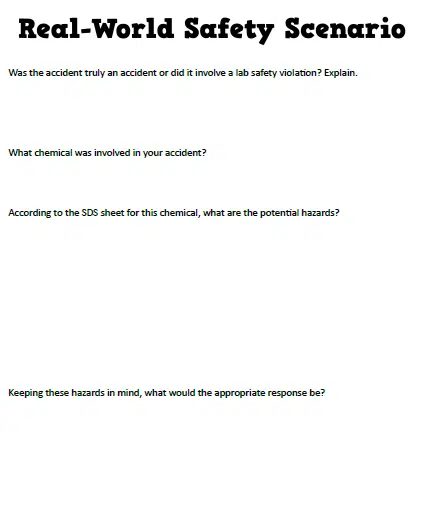 After reading the SDS, students must then determine an appropriate response.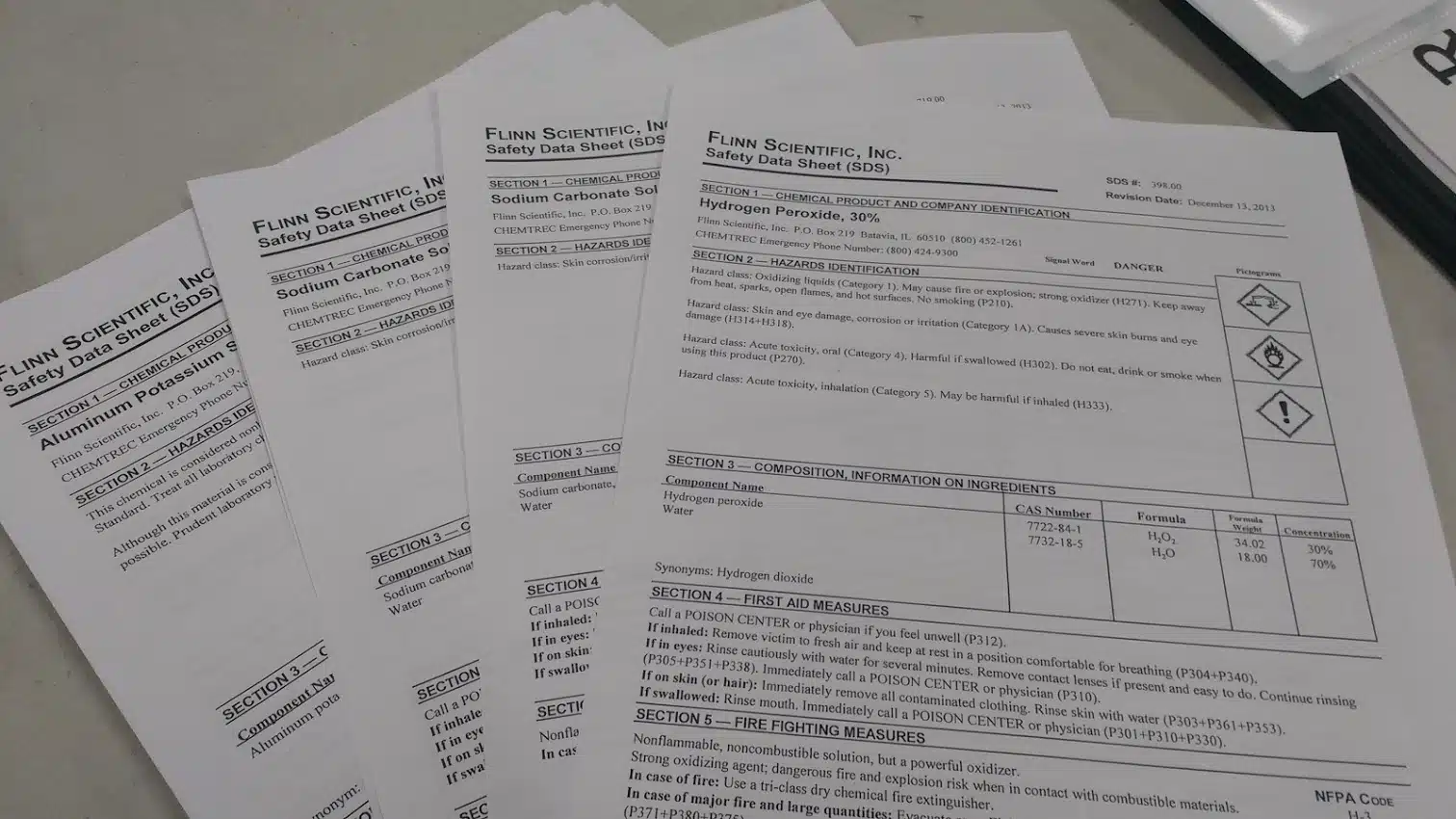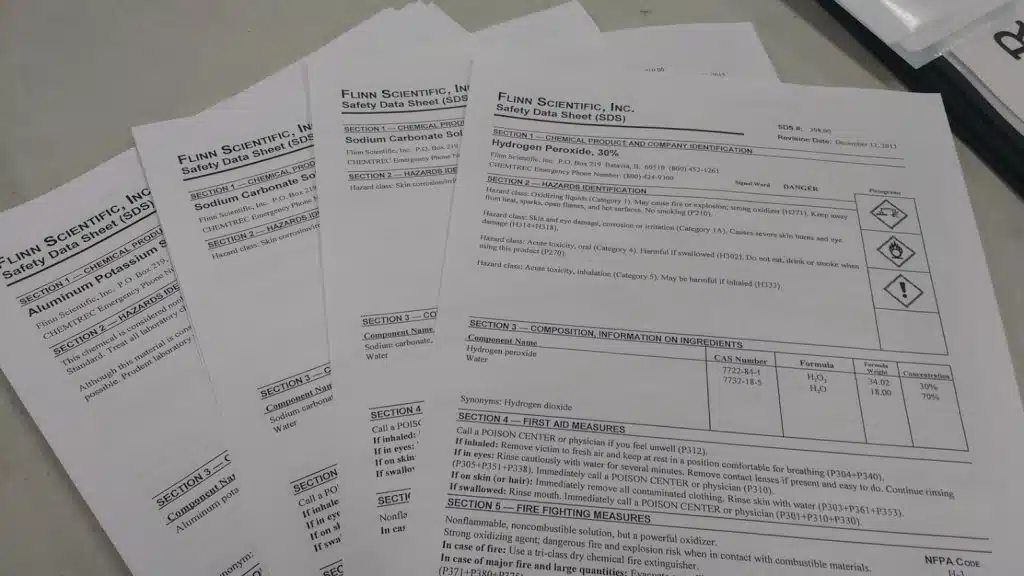 This was a great conversation starter, and I feel like it was one of the most effective reviews of lab safety that I ended up doing with my students.
More Resources for Teaching Lab Safety