This blog post contains Amazon affiliate links. As an Amazon Associate, I earn a small commission from qualifying purchases.
Want to check out my favorite Amazon items for the classroom? Check out my Amazon favorites page!
This year, I decided I wanted to start my statistics class off with a statistical simulation to give them a taste of what was in store for the year. I ran across mention of a hiring discrimination simulation on another blog, and I thought it would make the perfect first activity.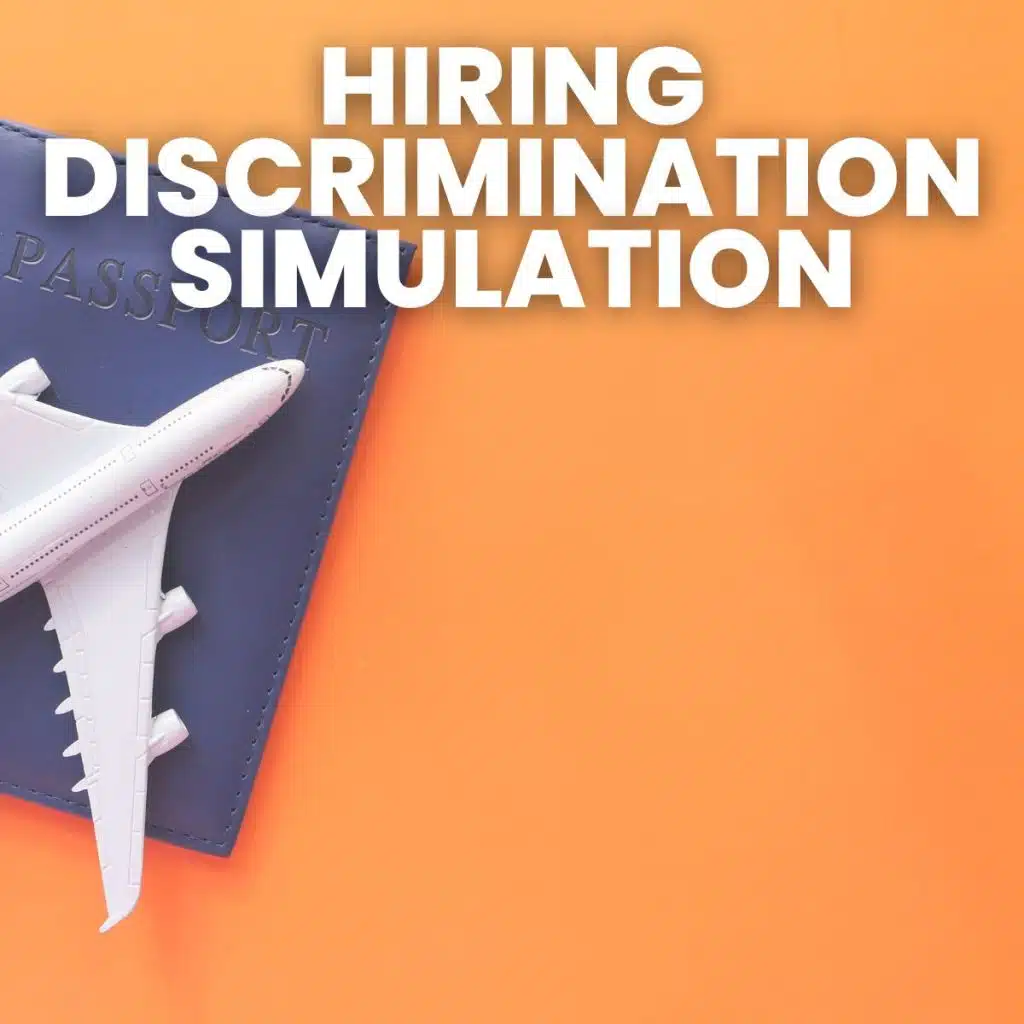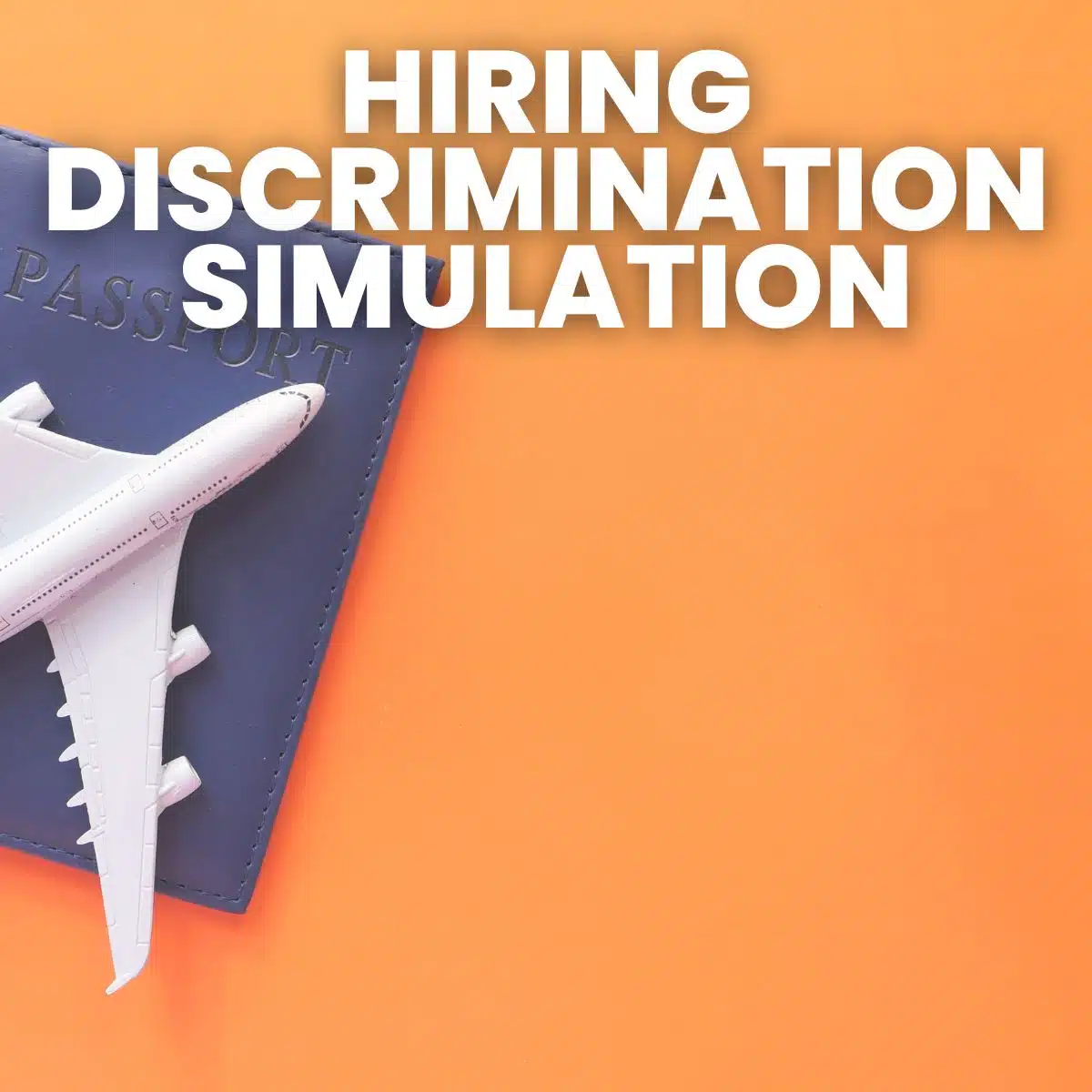 The activity is from The Practice of Statistics and has become one of the classic AP Statistics activities.
I made the activity into a quick booklet foldable for students to glue into their interactive notebook.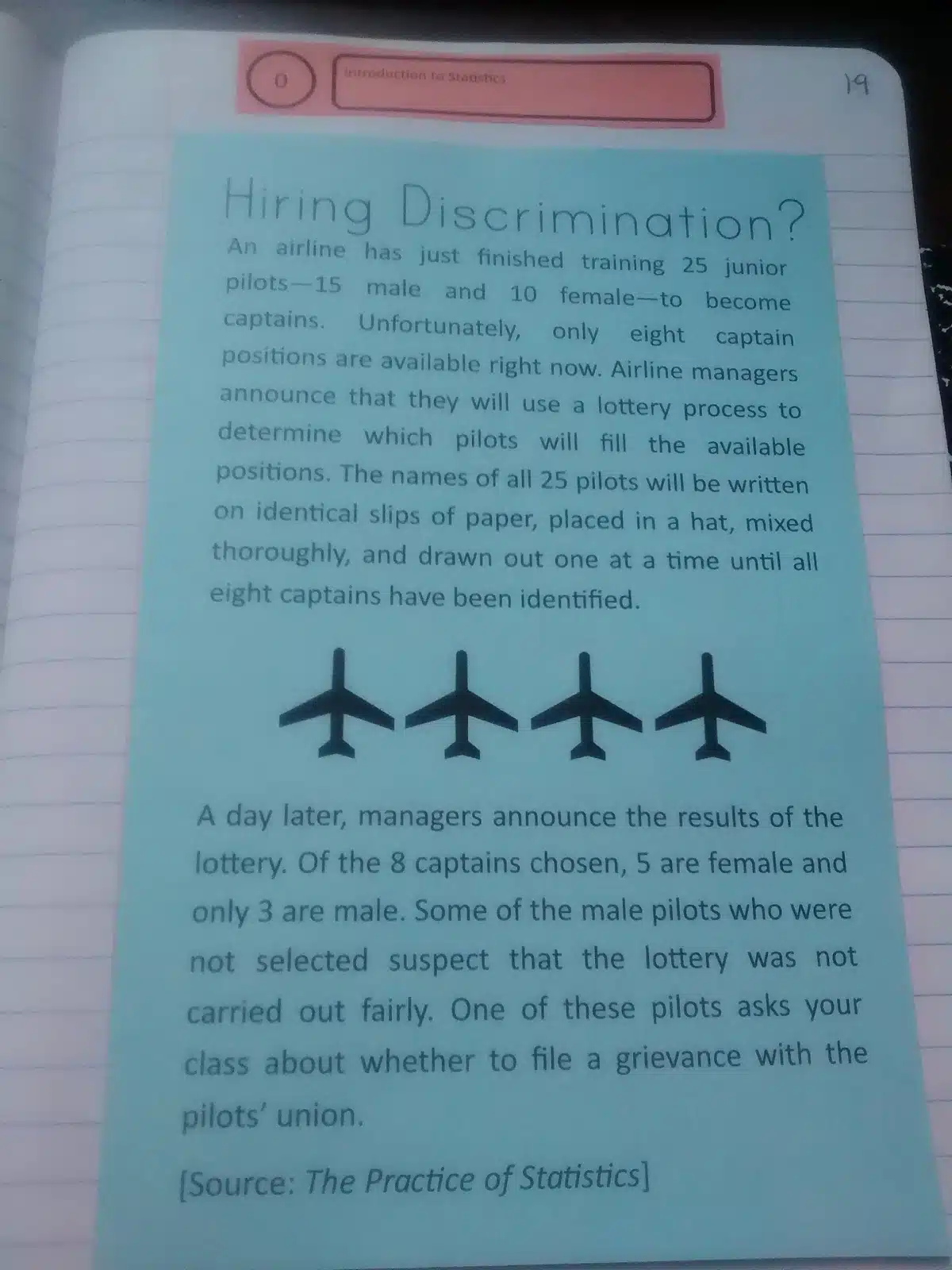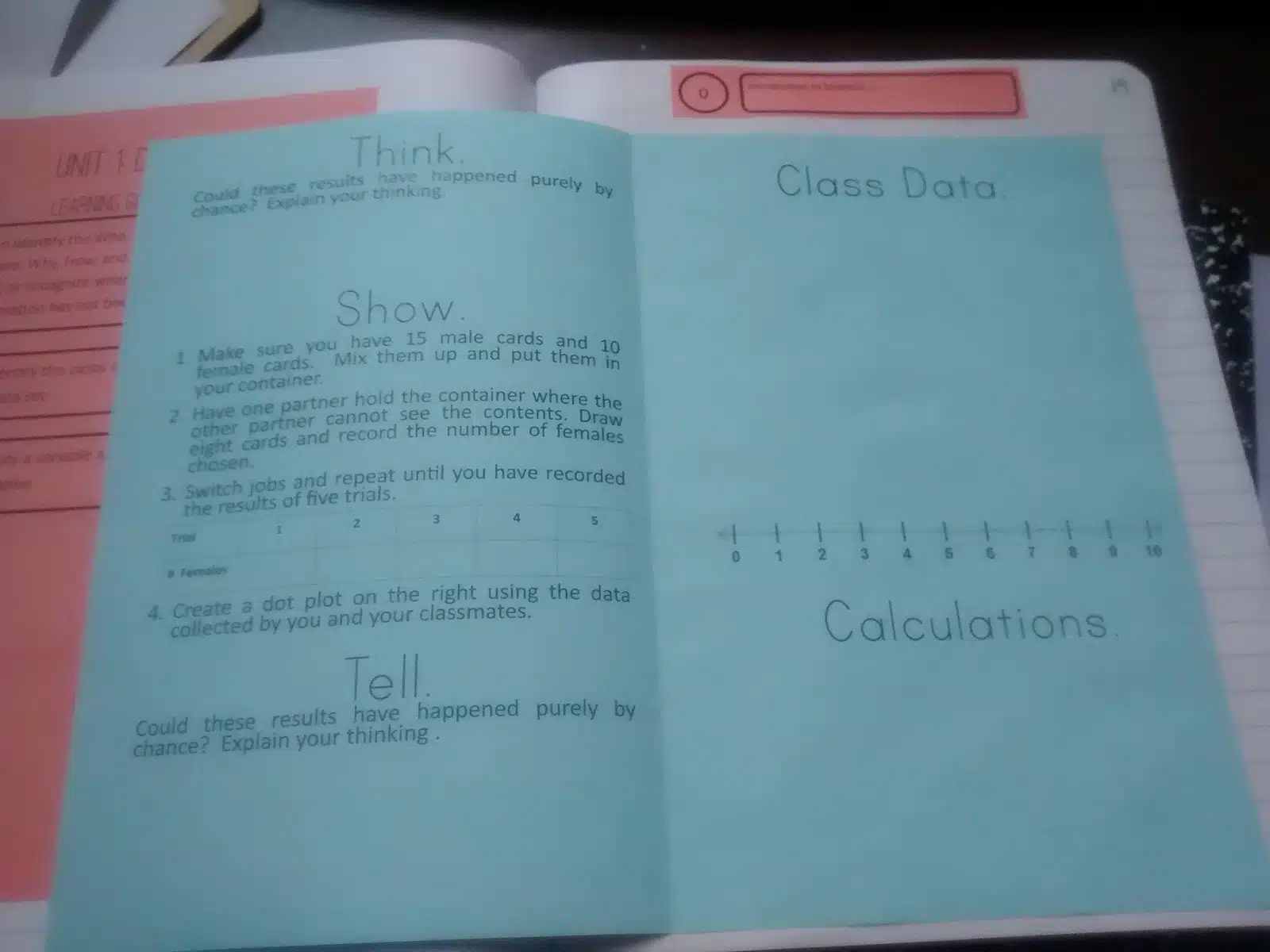 Here's some more readable images.
Outside of Hiring Discrimination Simulation Foldable: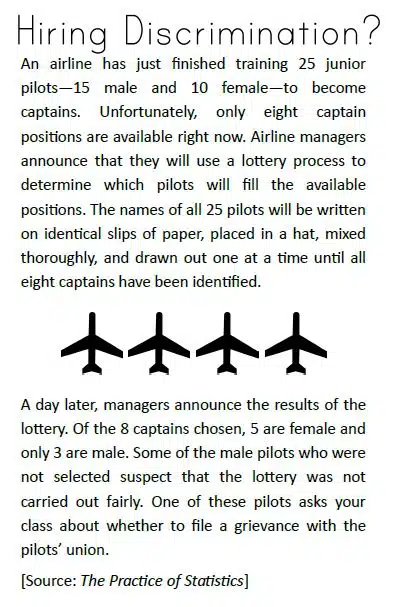 Inside of Hiring Discrimination Simulation Foldable: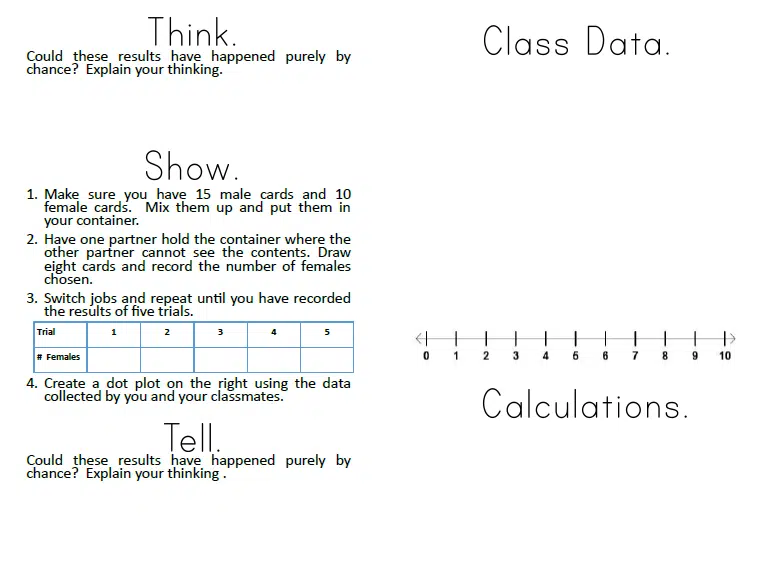 Instead of using a deck of playing cards to run the hiring discrimination simulation, I decided to make a sheet of pilot cards to print and laminate for each group.
MATH = LOVE RECOMMENDS…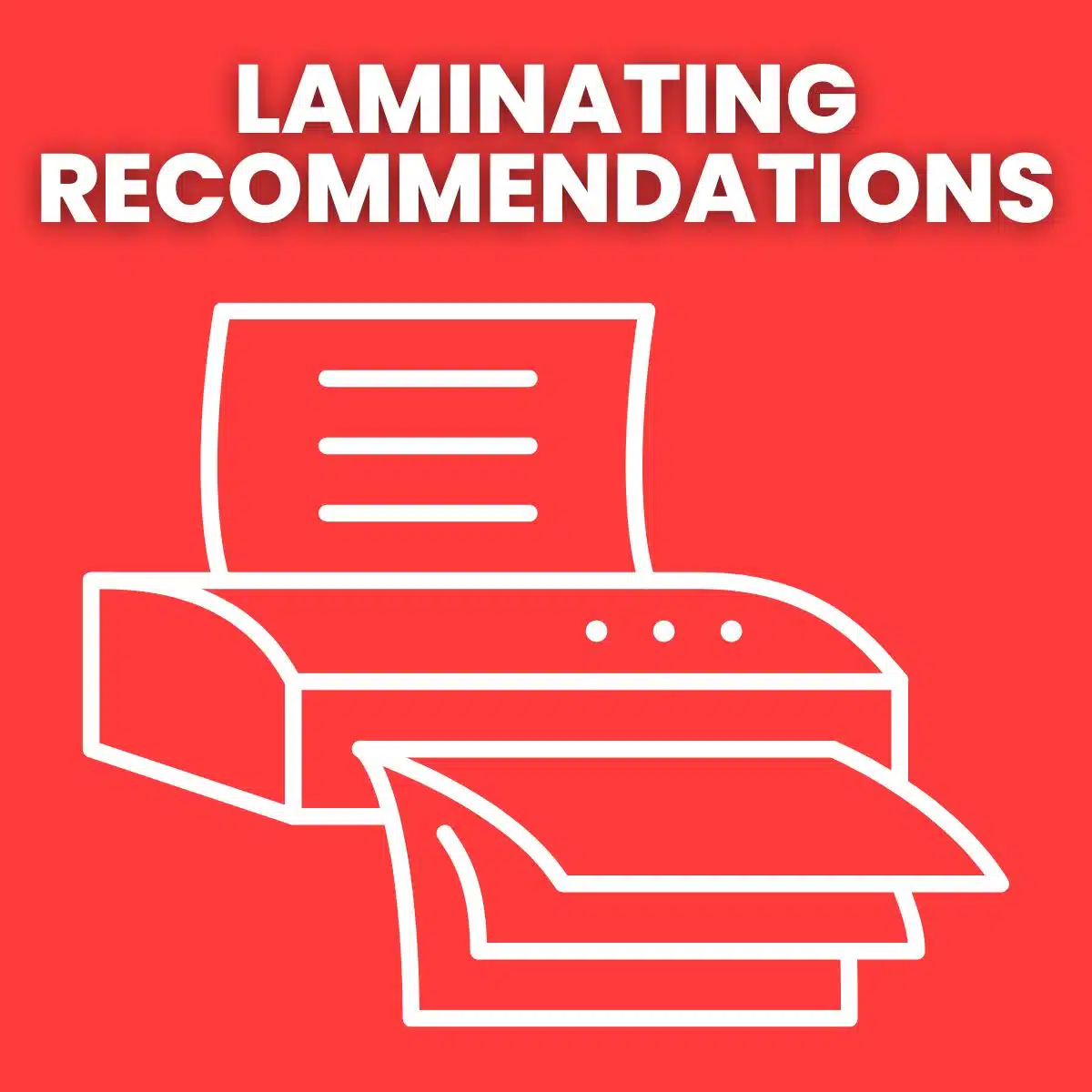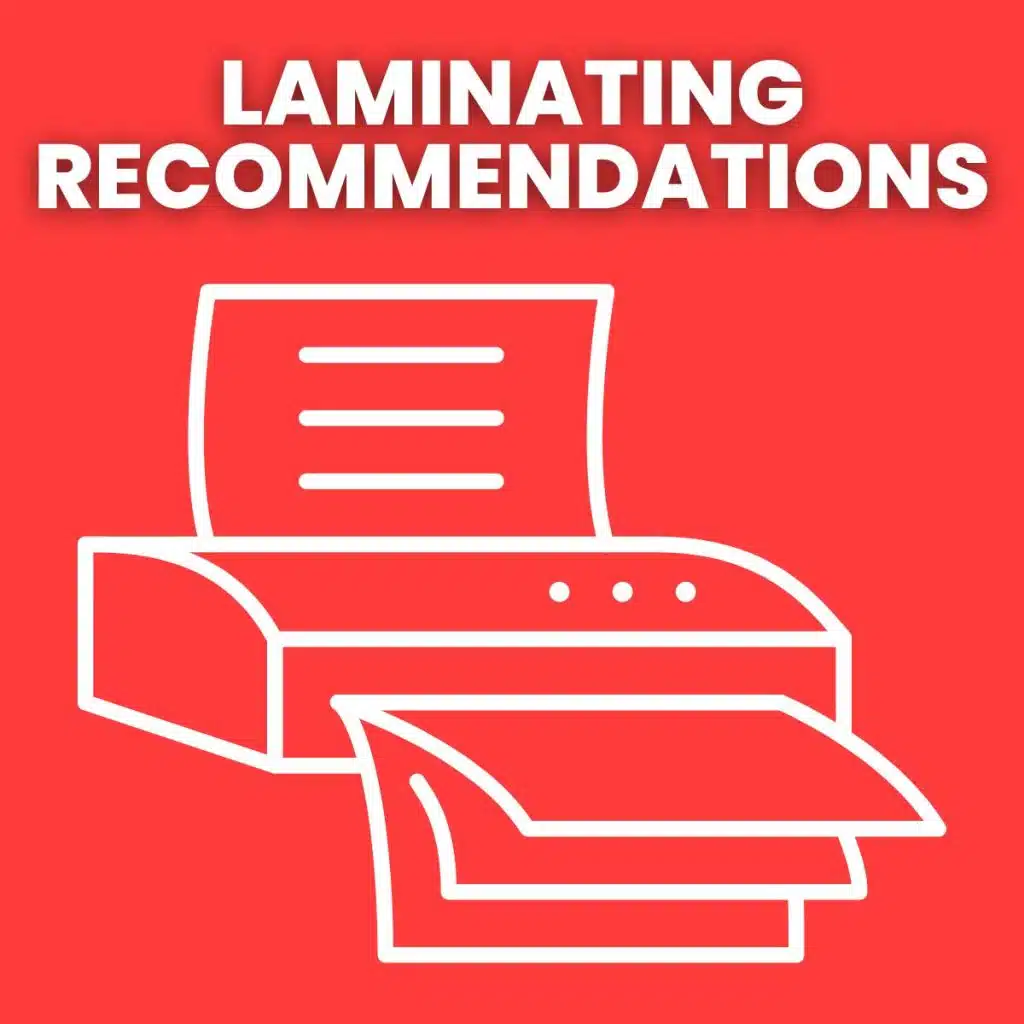 A laminator is a MUST-HAVE for me as a math teacher! I spent my first six years as a teacher at a school with a broken laminator, so I had to find a way to laminate things myself.
I've had several laminators over the years. I currently use a Scotch laminator at home and a Swingline laminator at school.
I highly recommend splurging a bit on the actual laminator and buying the cheapest laminating pouches you can find!
I love finding excuses to laminate things!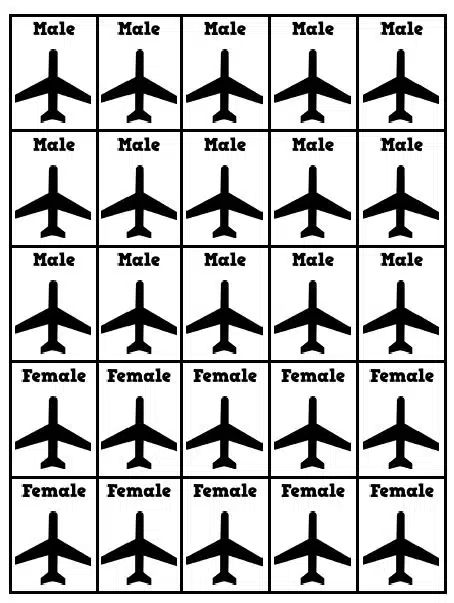 Each group got a bowl of cards to run their hiring discrimination simulation. Well, they first had to cut their cards and put them in the bowl. Next time I teach stats, the cards will already be cut, and they'll just get a bowl of cards.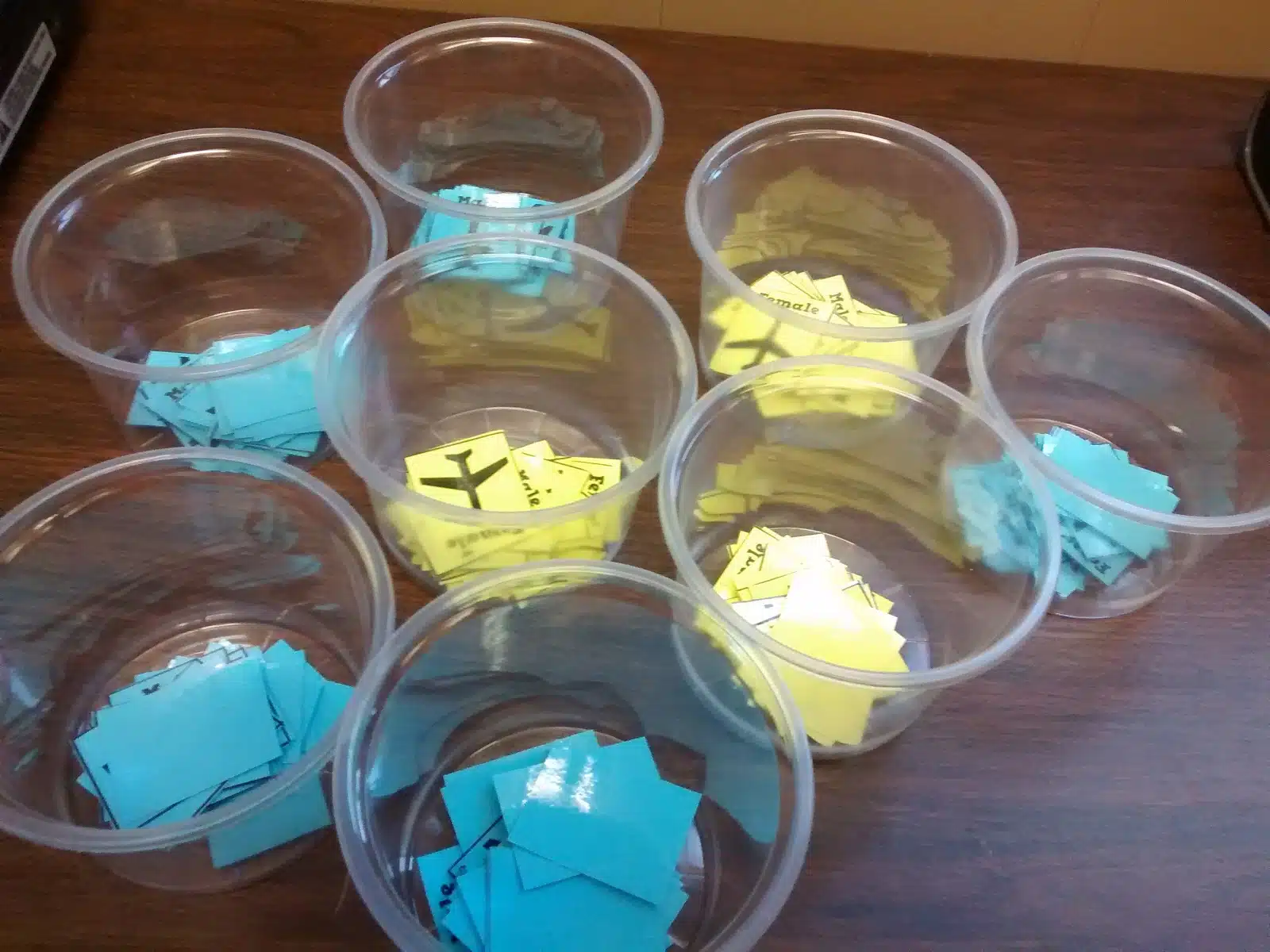 They pulled out eight cards to simulation the random picking of the eight pilots.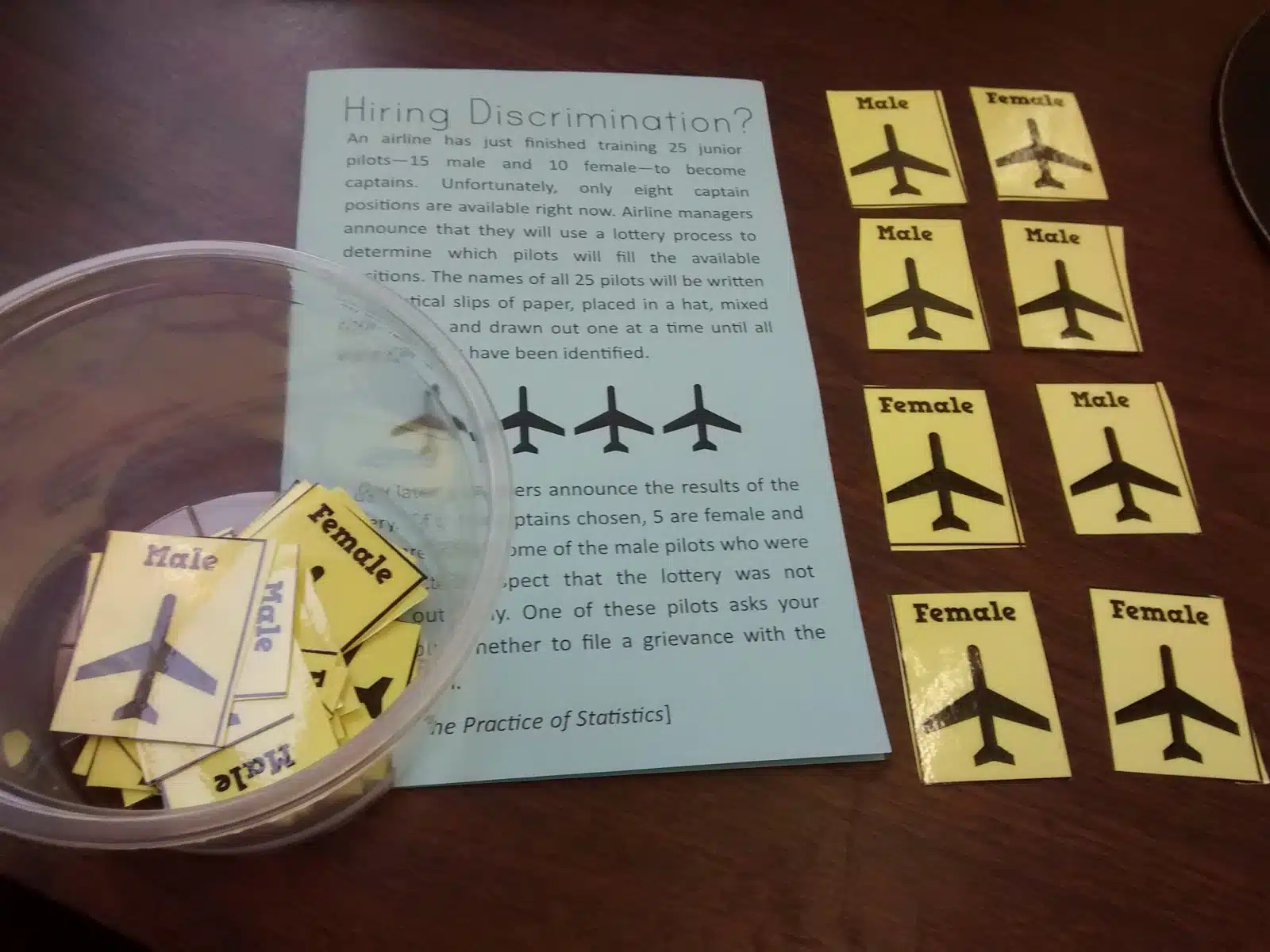 After a group completed their five simulations, I gave them a sheet of circle stickers and asked them to make a dotplot using our Pacon Easel Pad. Here was our class results: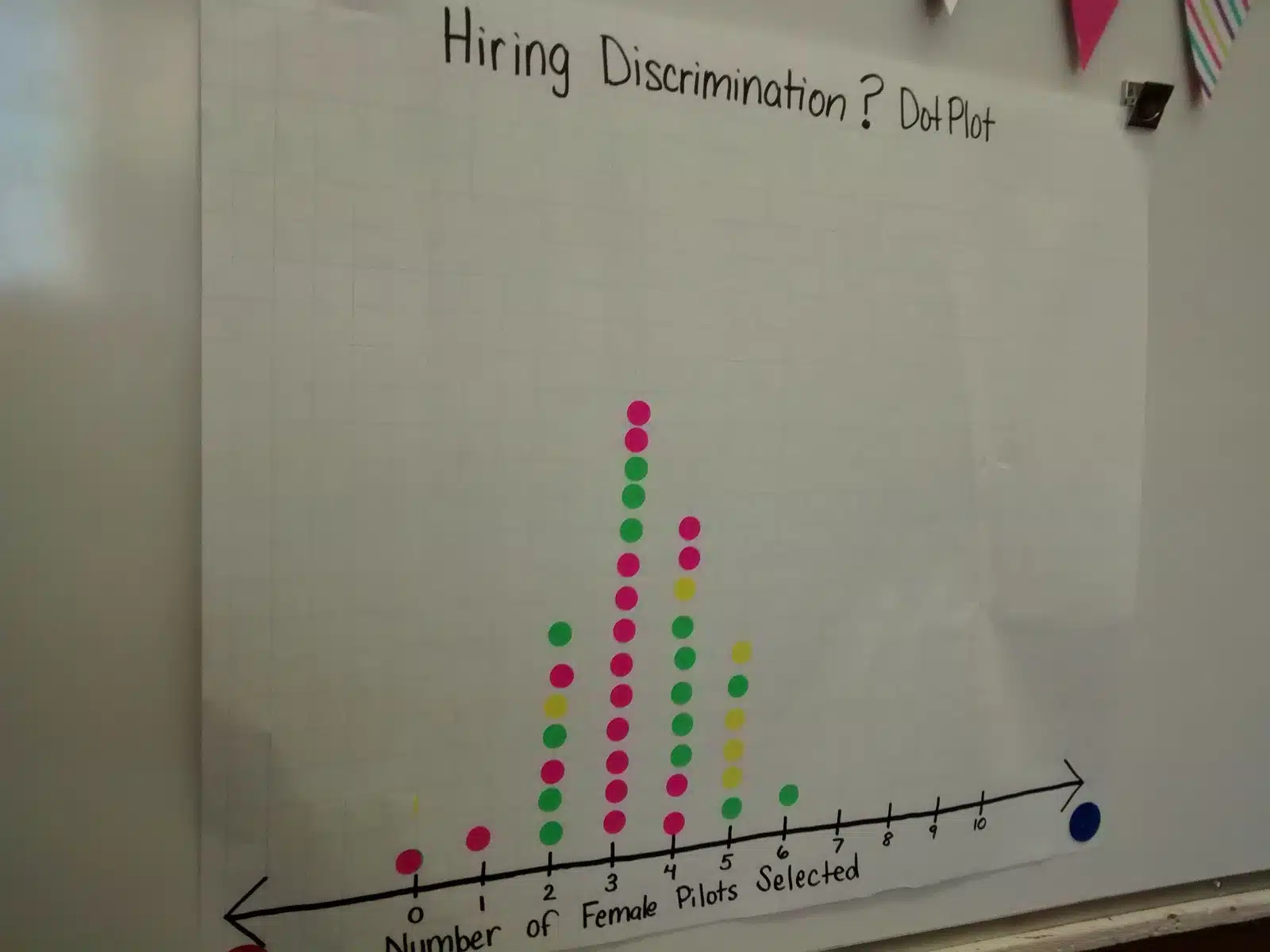 Students then had to copy the class dotplot into their notes. One girl asked if she could use stickers there, too. Of course!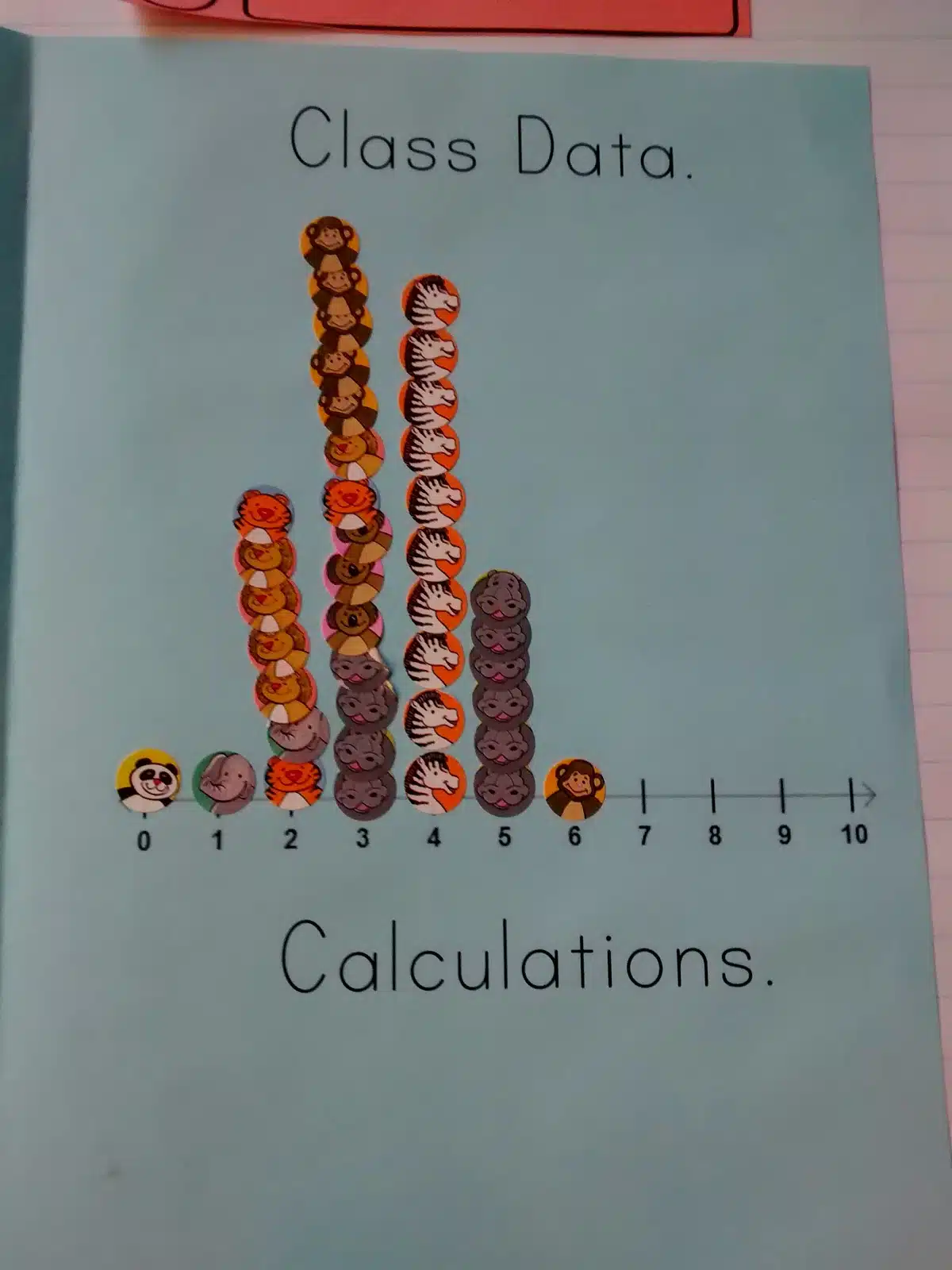 I was a bit disappointed with how little my students wanted to critically think through the scenario to decide if discrimination was present or not. It seemed like they just wanted to guess and not use statistics or math of any sort to back up their hunches.
I guess this does mean the activity gave me insight into how my students would likely approach our study of statistics. Getting my students to write out a full sentence with fully explained thinking for the TELL section was difficult.
This has proved true for the entire year. My students hate to write and explain.
I do think this was a worthwhile activity to start out the year!
More Activities for Teaching Statistics