This blog post contains Amazon affiliate links. As an Amazon Associate, I earn a small commission from qualifying purchases.
Want to check out my favorite Amazon items for the classroom? Check out my Amazon favorites page!
Spark your students' problem-solving skills! Explore the Domino Effect puzzle: arrange 8 dominoes to create a balanced 4×4 square. I think you will enjoy this exciting classroom challenge!
When I shared a photo of the Domino Effect Puzzle (this week's magnetic puzzle of the week) on twitter, someone was quick to point out that I need to share the file on my blog.
This week's puzzle is from Brainteasers: 195 Puzzles to Keep You Sharp!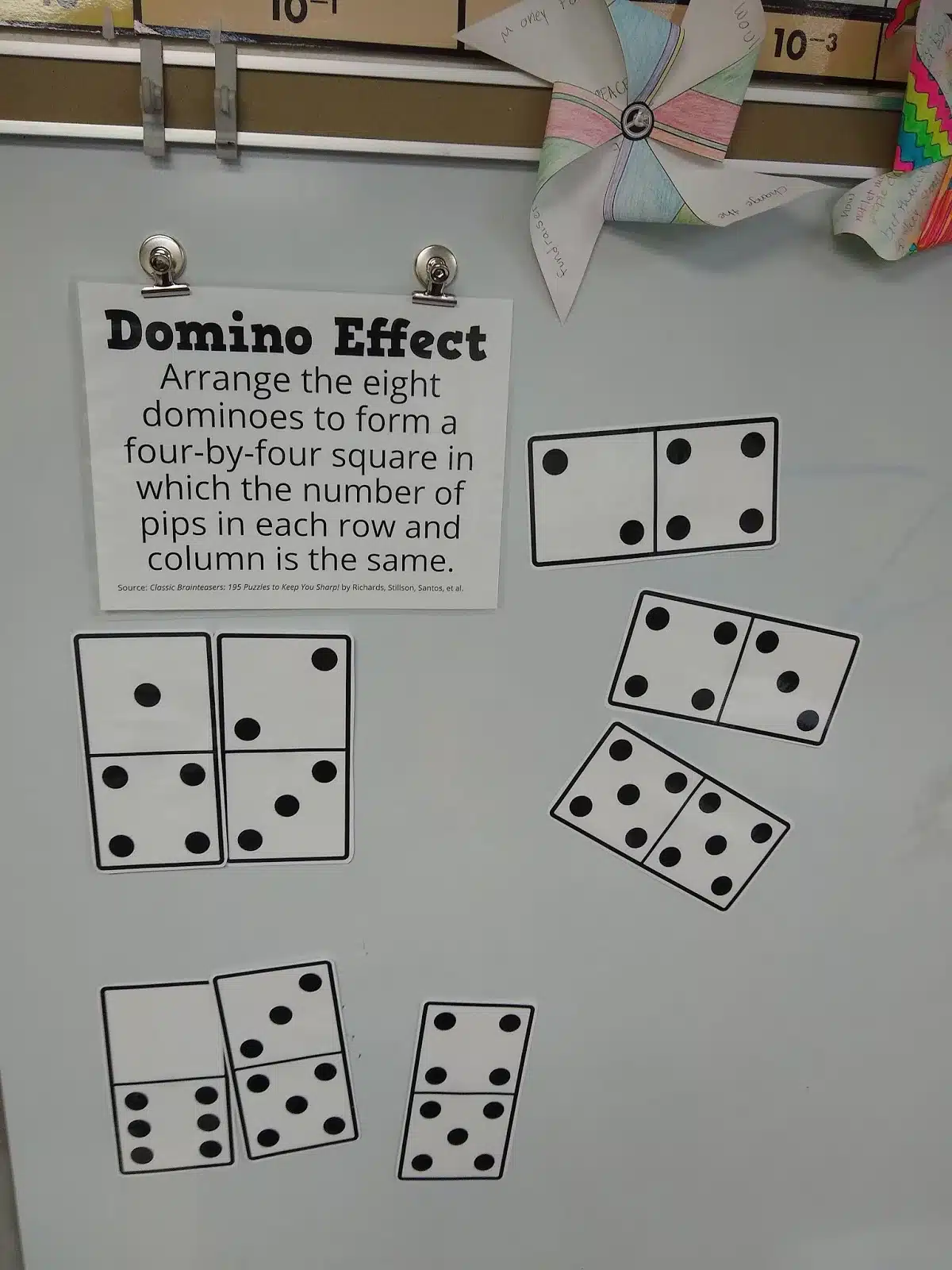 Students are given 8 dominoes. The goal of the puzzle is to arrange these 8 dominoes to form a 4 x 4 square in which the number of pips in each row and each column is the same.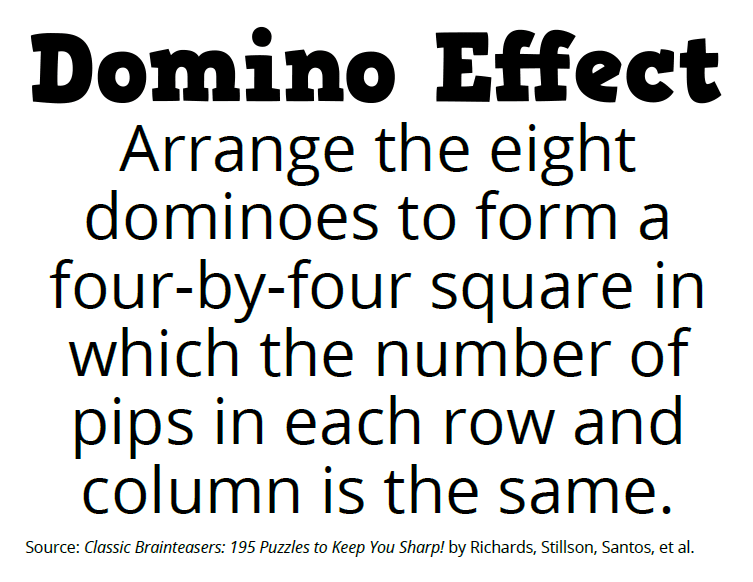 I put magnets on the back of my dominoes and posted the puzzle on the dry erase board.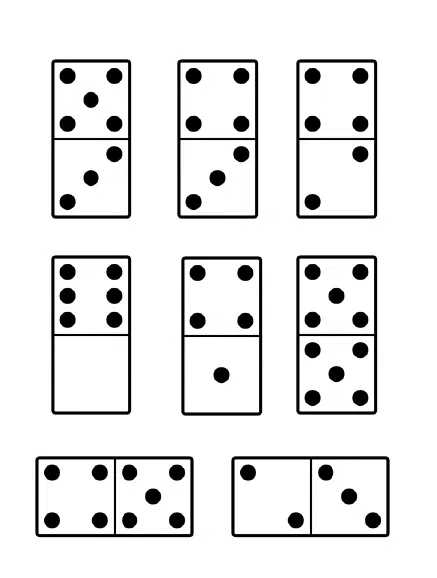 But, I also made a tabletop version with smaller dominoes and a template to set them on top of.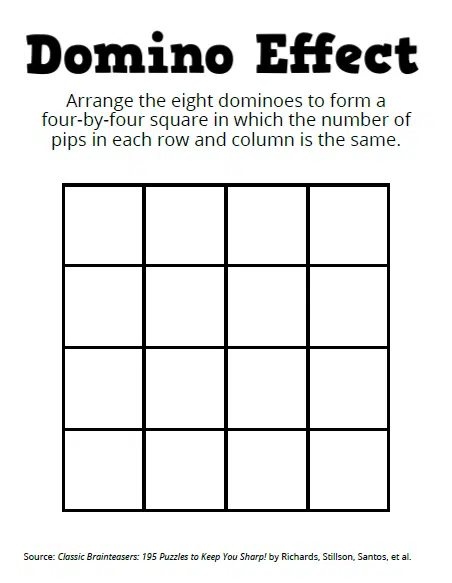 I had a handful of students give this puzzle a try this week, but there was much less participation than usual. I'm not sure why…
Puzzle Solutions
I intentionally do not make answers to the printable math puzzles I share on my blog available online because I strive to provide learning experiences for my students that are non-google-able. I would like other teachers to be able to use these puzzles in their classrooms as well without the solutions being easily found on the Internet.

However, I do recognize that us teachers are busy people and sometimes need to quickly reference an answer key to see if a student has solved a puzzle correctly or to see if they have interpreted the instructions properly.

If you are a teacher who is using these puzzles in your classroom, please send me an email at sarah@mathequalslove.net with information about what you teach and where you teach. I will be happy to forward an answer key to you.
More Puzzles with Movable Pieces