This blog post contains Amazon affiliate links. As an Amazon Associate, I earn a small commission from qualifying purchases. This comes at no cost to you. Thanks for your support of Math = Love!
In this which side of the line letters puzzle, the challenge is to determine on which side of the line does the letter "r" go.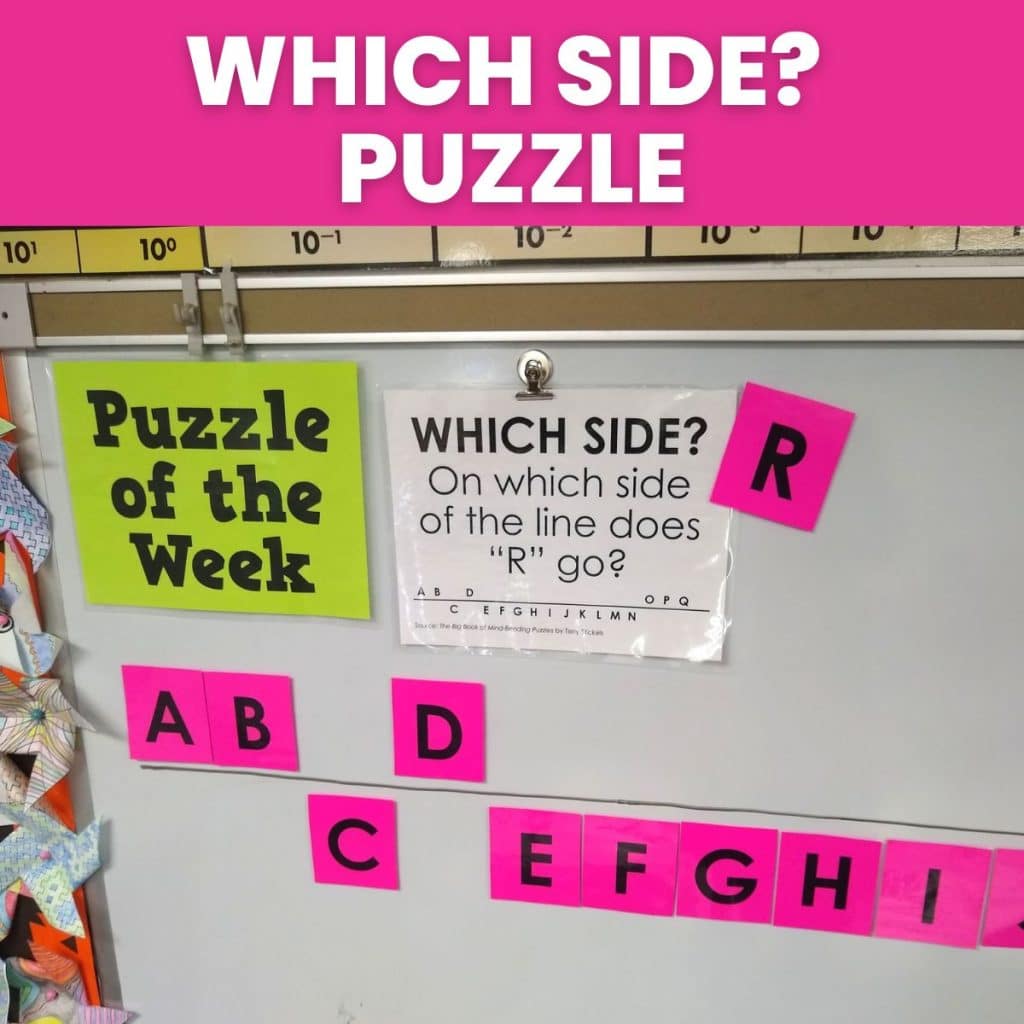 I ran across this puzzle in The Big Book of Mind-Bending Puzzles by Terry Stickels and decided it would make a great puzzle to put up in my classroom. A few weeks ago, I did a very similar puzzle involving numbers that was a big hit with my students.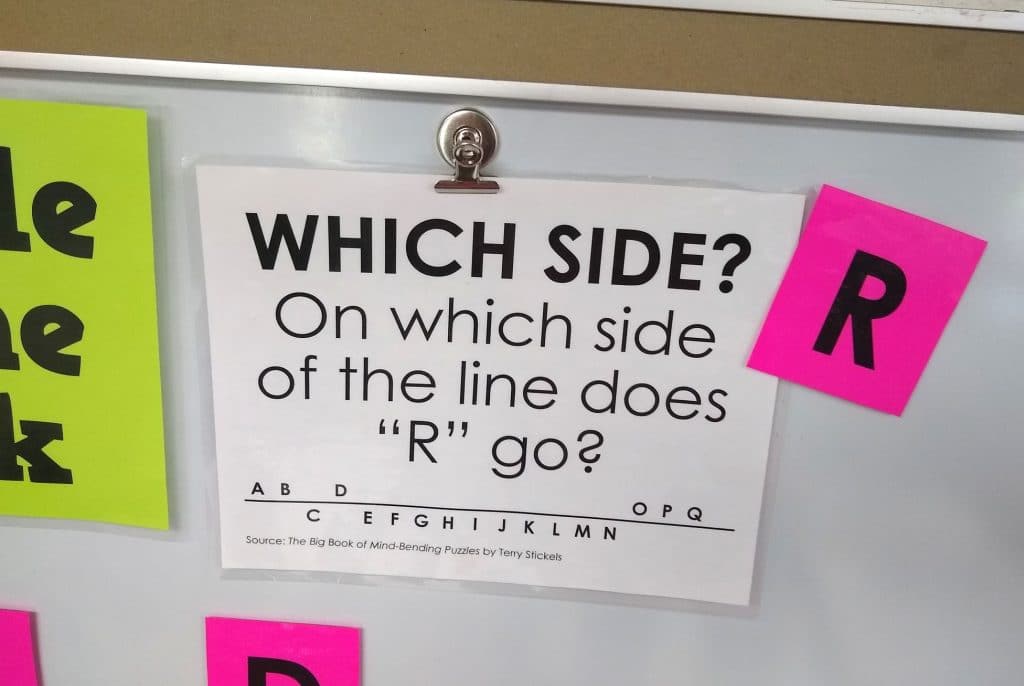 I typed up squares with each letter on it which I then laminated and placed disc magnets on the back of.
My idea with the magnets is that I like the idea of possibly having students design their own versions of this puzzle in the future to share with the class! I have not done that yet, though.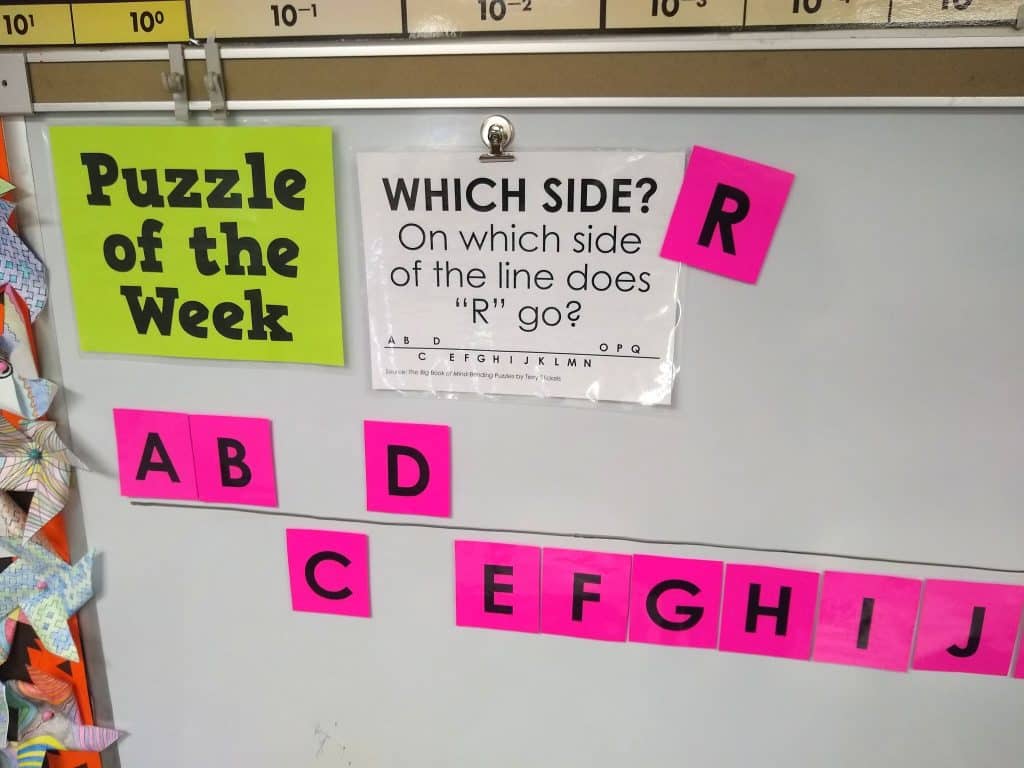 Trust me, you do not have to go to all of this work in order to use this puzzle with your students!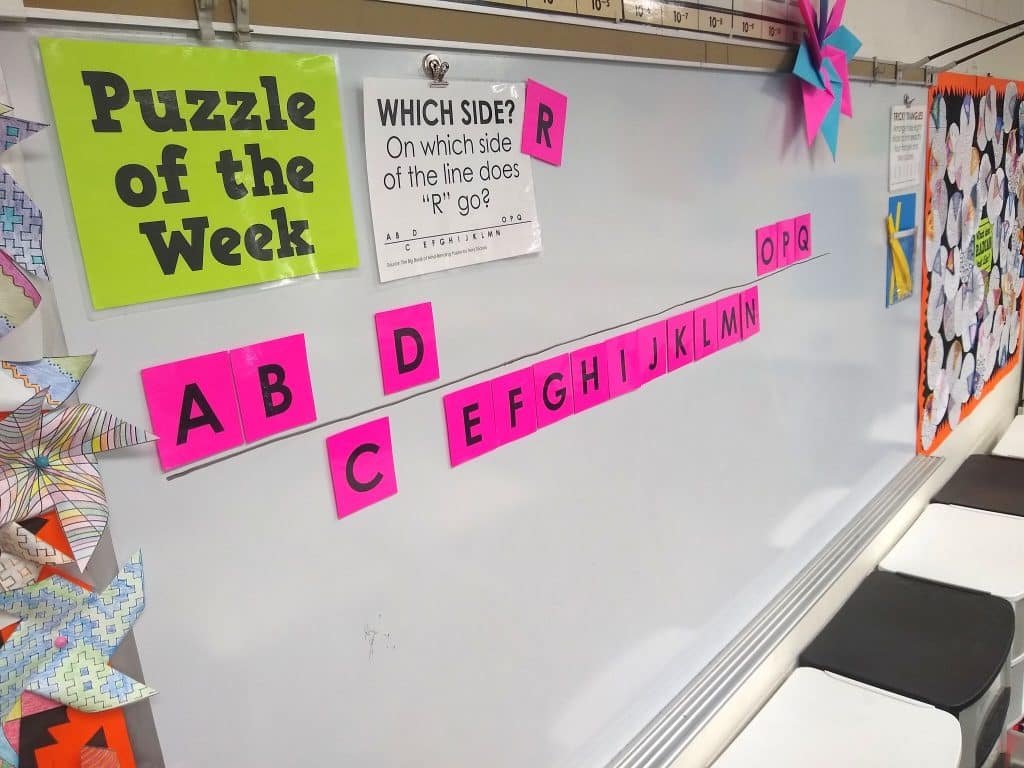 You could totally just write the letters above/below the line.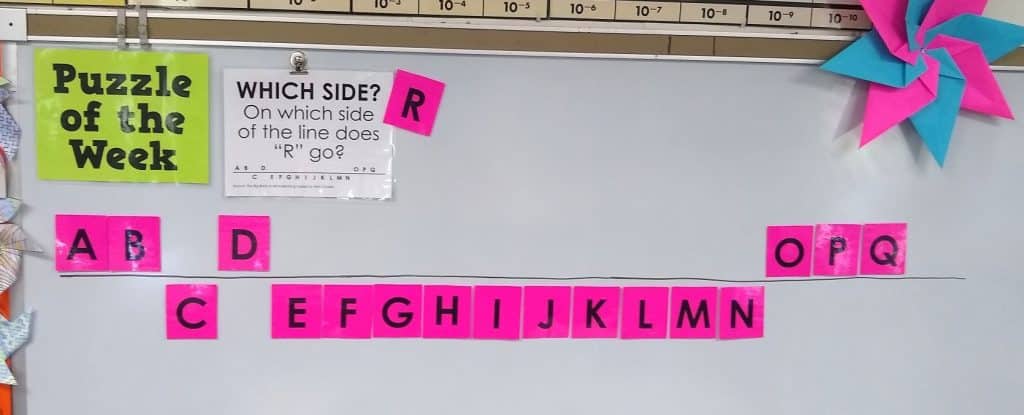 Or even easier, just project this image on your screen!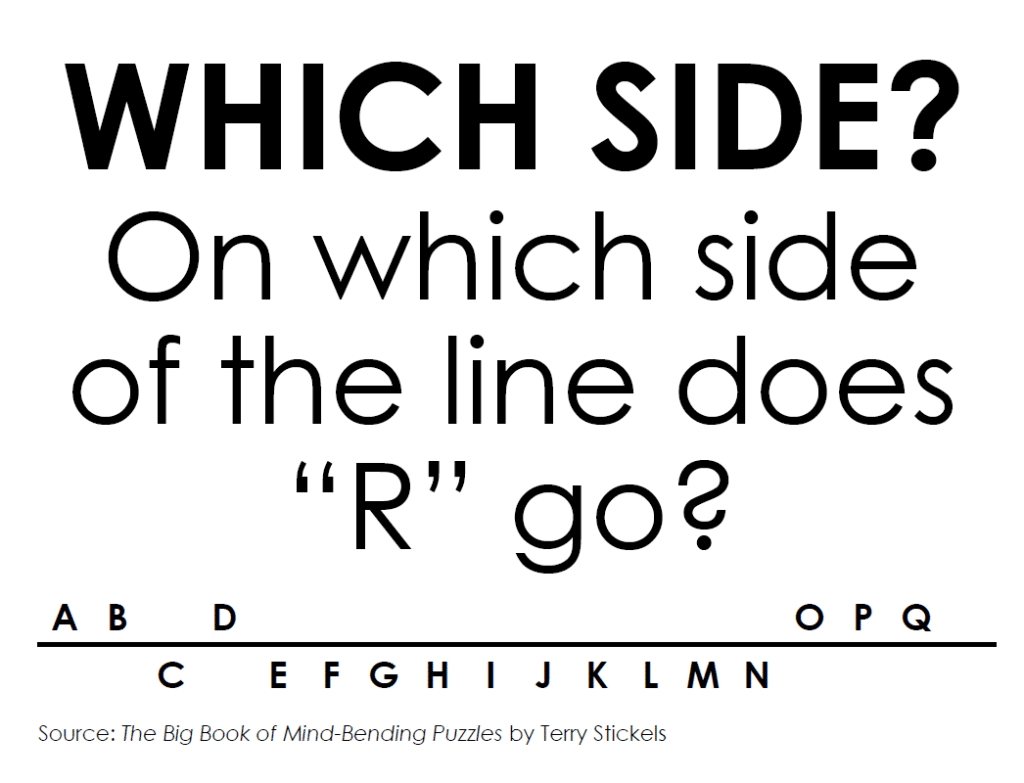 I also created a smaller version of the puzzle that prints three copies of the puzzle to a page.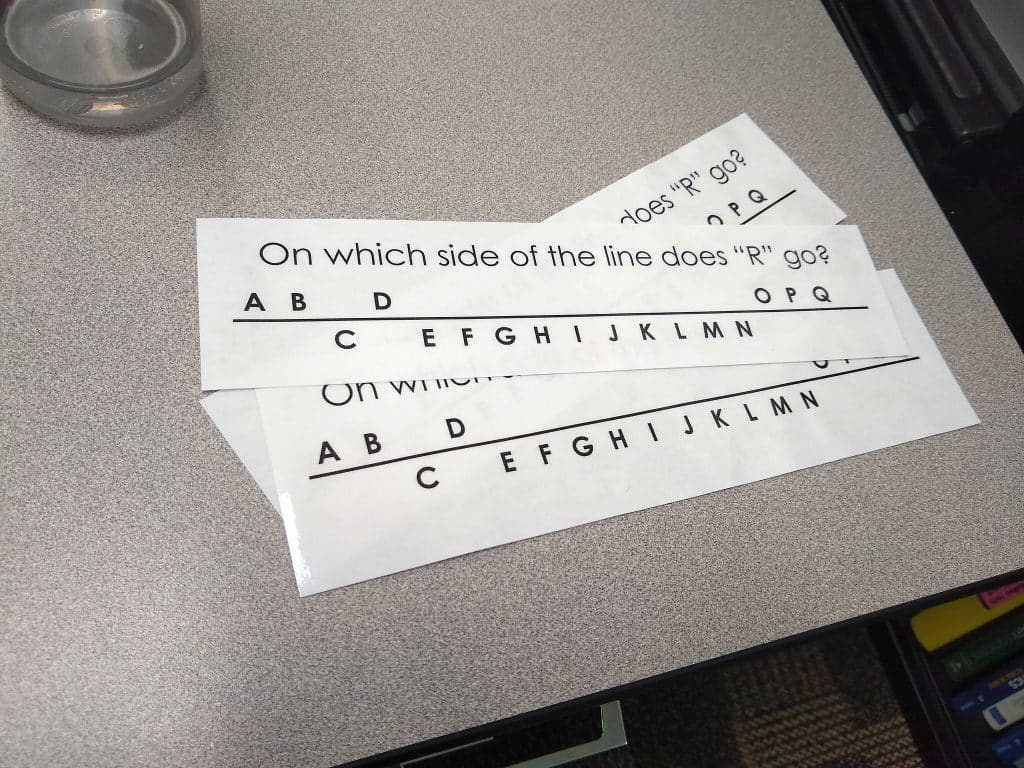 Puzzle Solutions
I intentionally do not share solutions to the puzzles I feature on my website because I strive to provide learning experiences for my students that are not google-able. I would like other teachers to be able to use these puzzles in their classrooms as well without the solutions being easily found on the Internet.

However, I do recognize that us teachers are busy people and sometimes need to quickly reference an answer key to see if a student has solved a puzzle correctly or to see if they have interpreted the instructions properly.

If you are a teacher who is using these puzzles in your classroom, please send me an email at sarah@mathequalslove.net with information about what you teach and where you teach. I will be happy to forward an answer key to you.