This blog post contains Amazon affiliate links. As an Amazon Associate, I earn a small commission from qualifying purchases.
Want to check out my favorite Amazon items for the classroom? Check out my Amazon favorites page!
This Zigzag Overlap Puzzle was a fun addition to my puzzle of the week collection! The challenge is to arrange the eight strips into the five-by-five grid so that you will see the continuous black band running diagonally across the board as shown.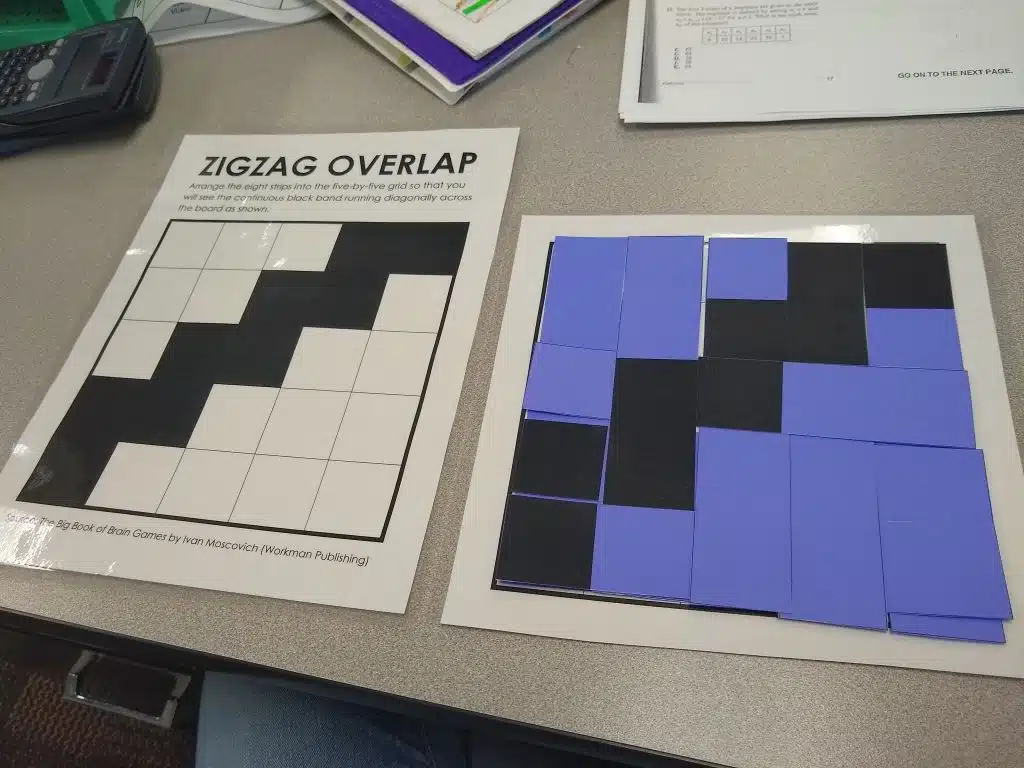 I found this zigzag overlap puzzle in Ivan Moscovich's The Big Book of Brain Games. This book weighs several pounds and is chock-full of SO many puzzles that can be used with students! Used copies are available from Amazon for relatively cheap. I highly recommend any puzzles from Ivan Moscovich!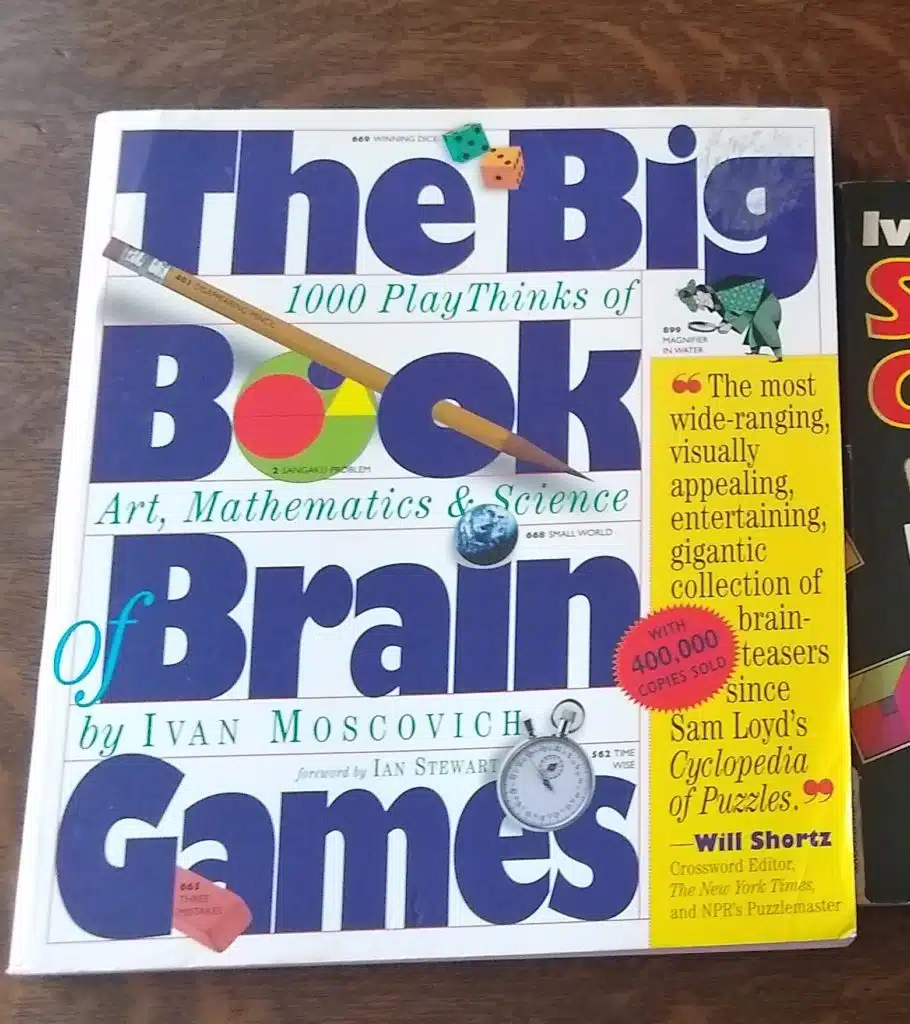 Since I no longer have room in my classroom for a flat puzzle table, I wasn't quite sure how I was going to make this puzzle work. Then, I remembered I bought a set of magnetic pockets this summer. These magnetic pockets made it easy to put the puzzle up on the board, but students are still able to easily pull it down and work on it at their desks.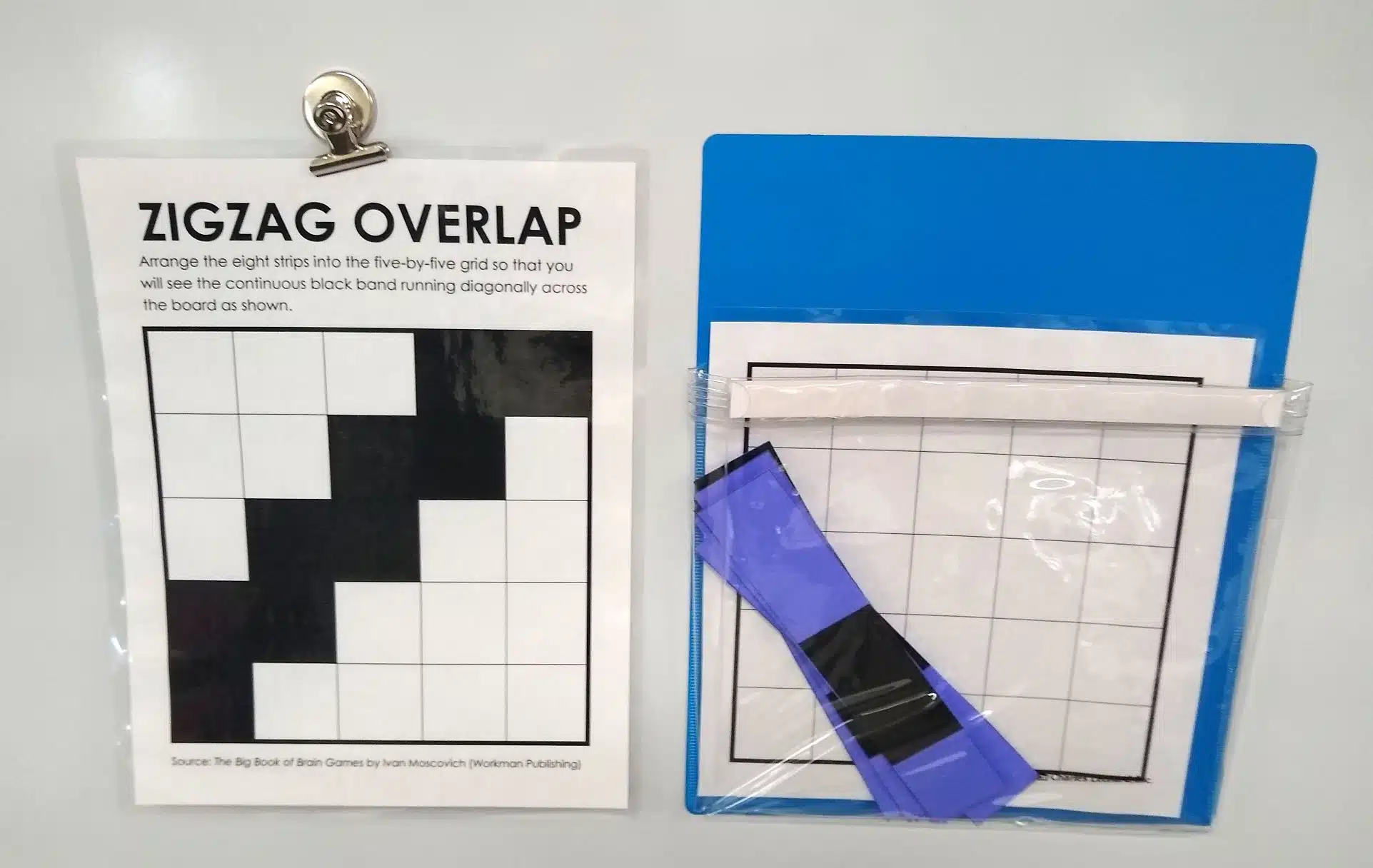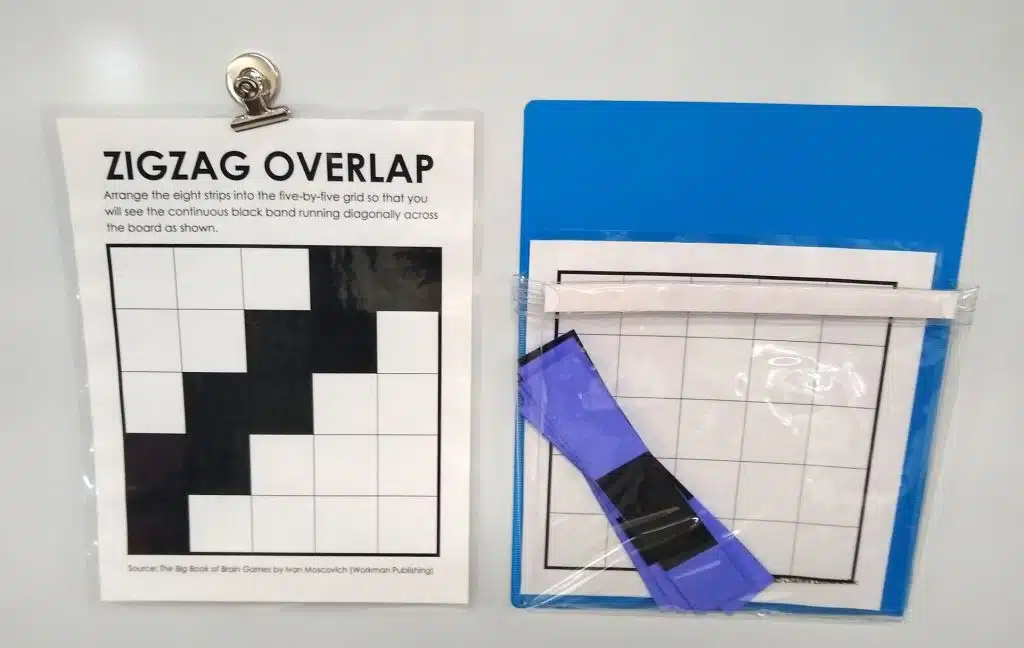 I printed an extra blank square for students to put their strips on top of while solving the puzzle. I was afraid that them put the strips on top of the original image that they would get confused and lose sight of what the goal of the puzzle was.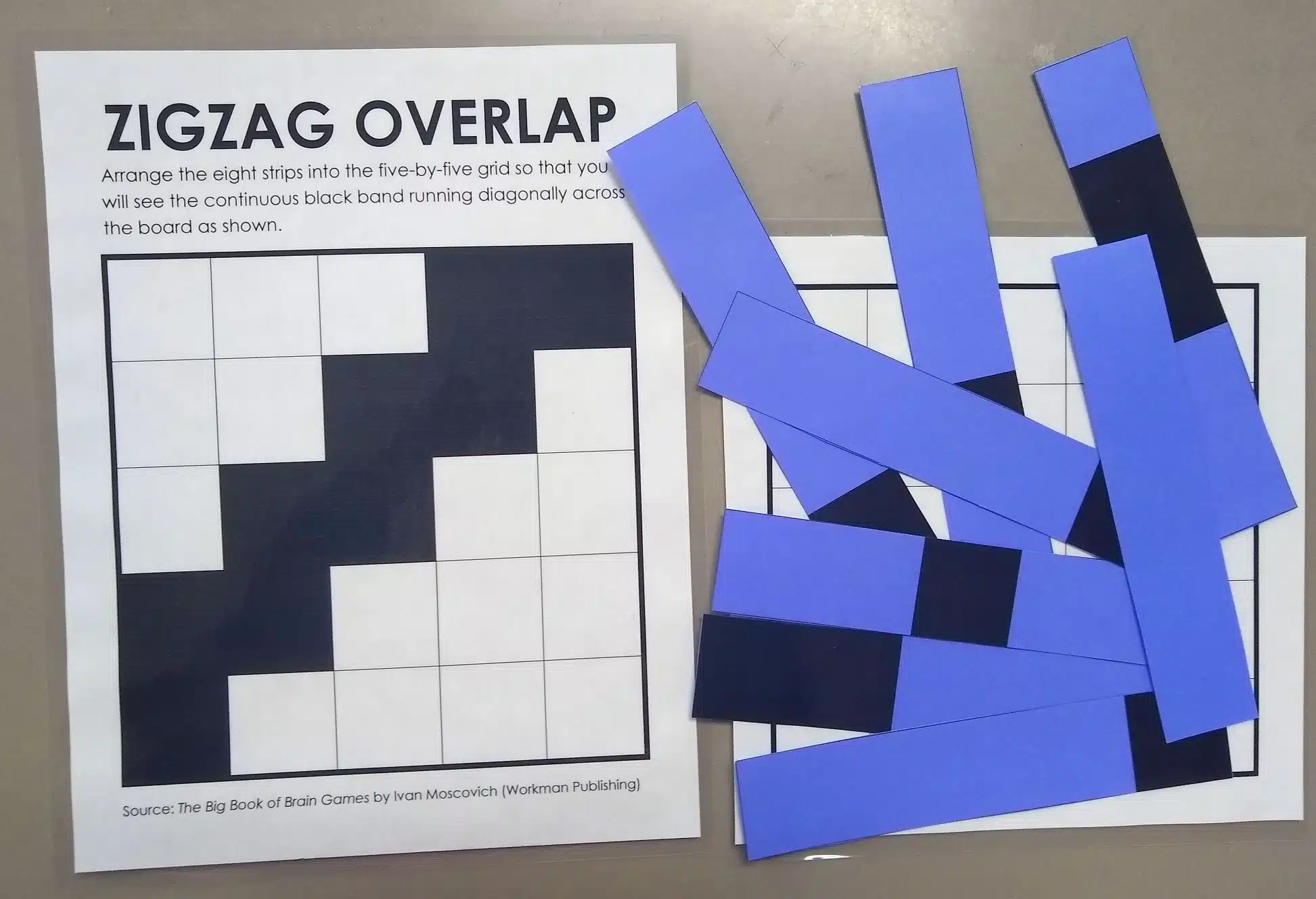 I really enjoyed working through this puzzle on my own before putting it out for students to work on.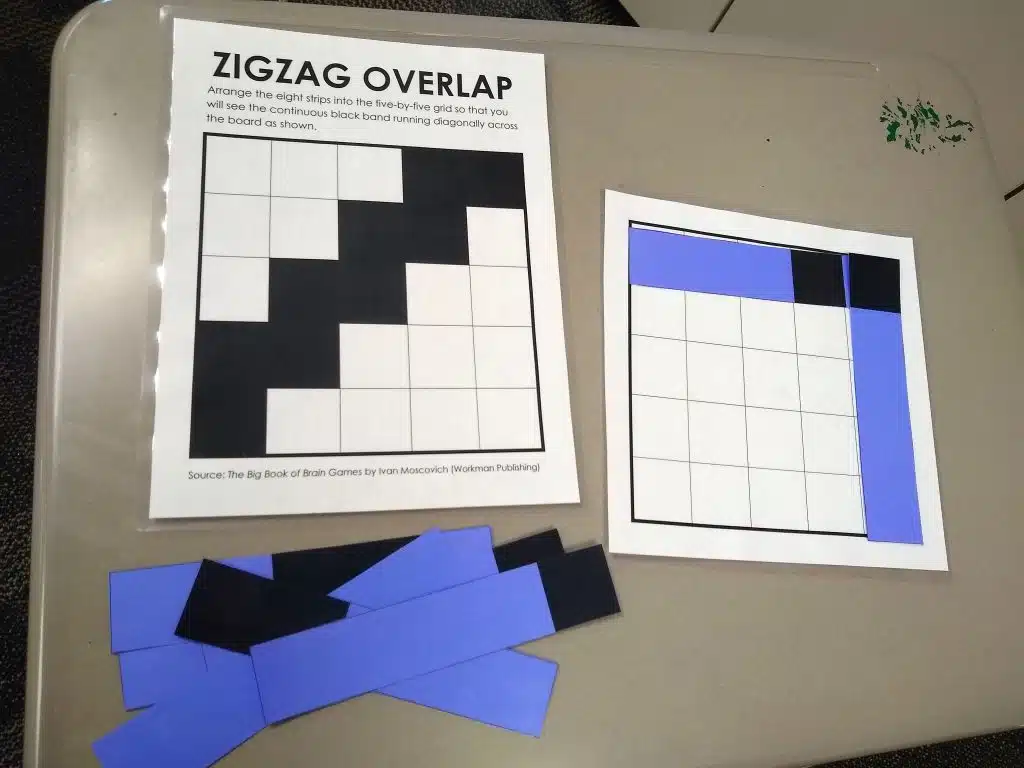 I believe that there are numerous different ways to solve the puzzle, but don't quote me on that!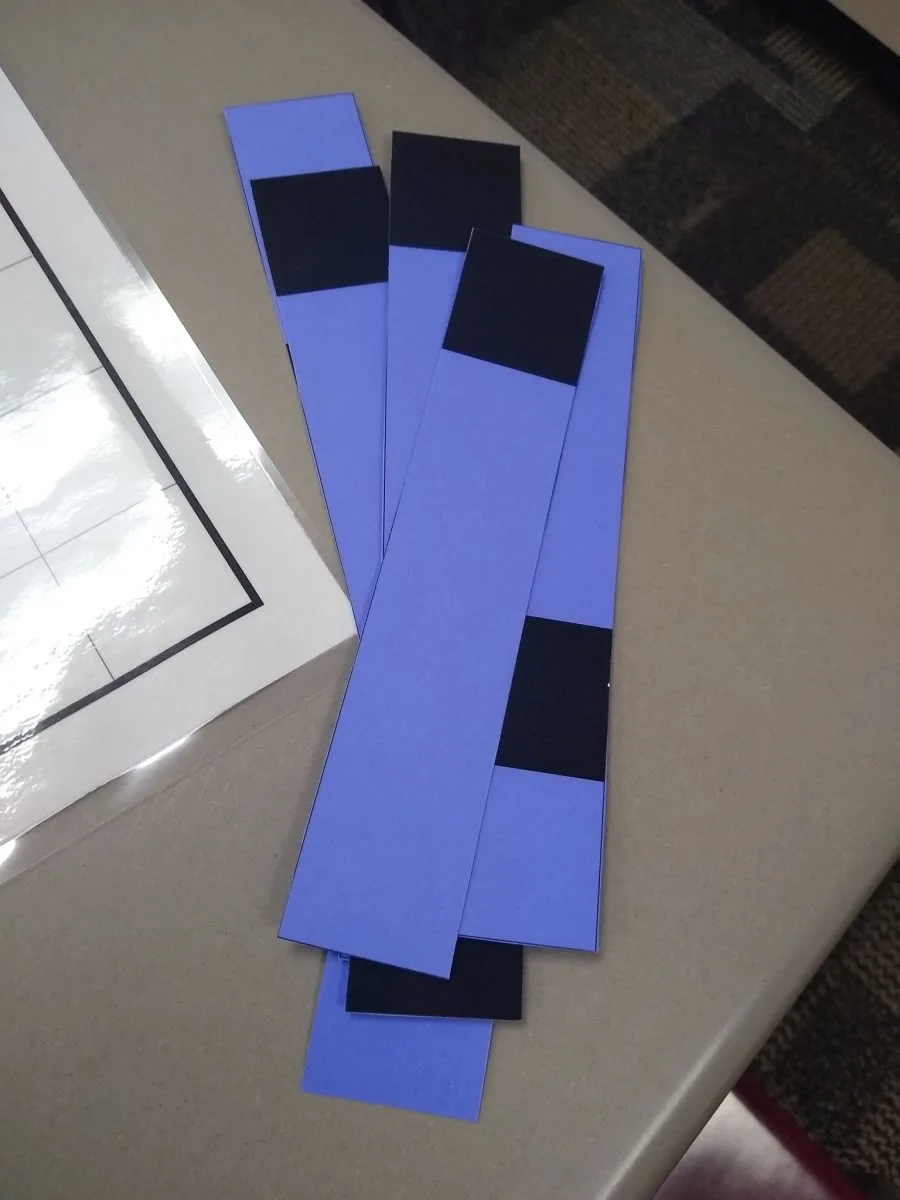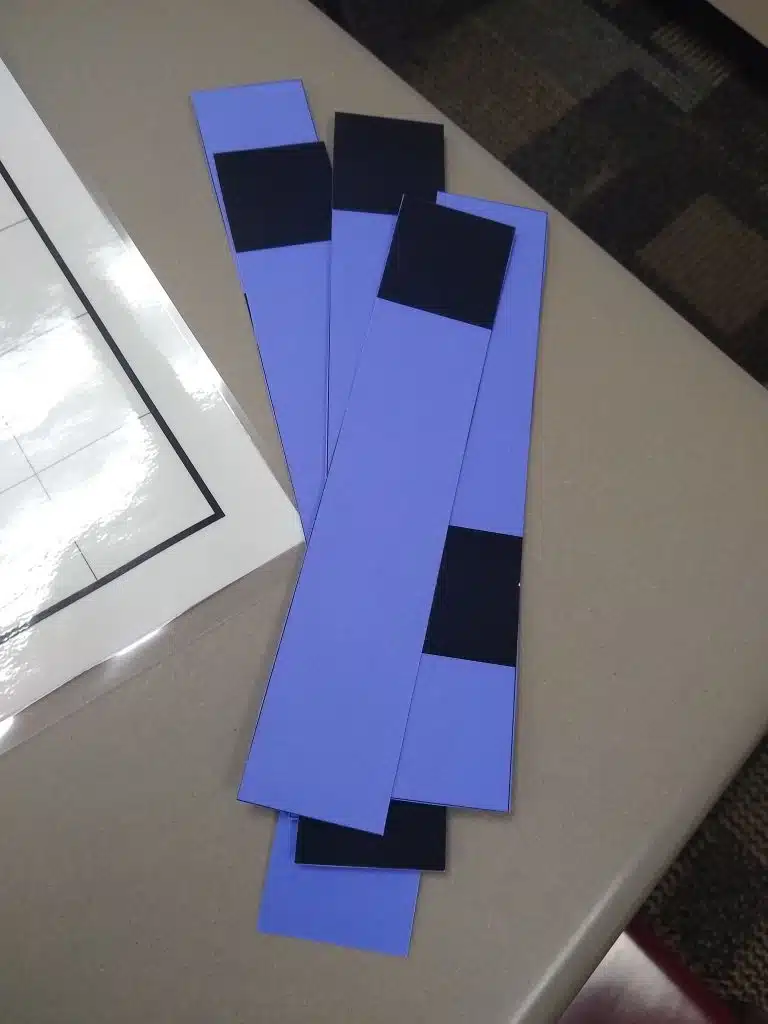 Happy Puzzling!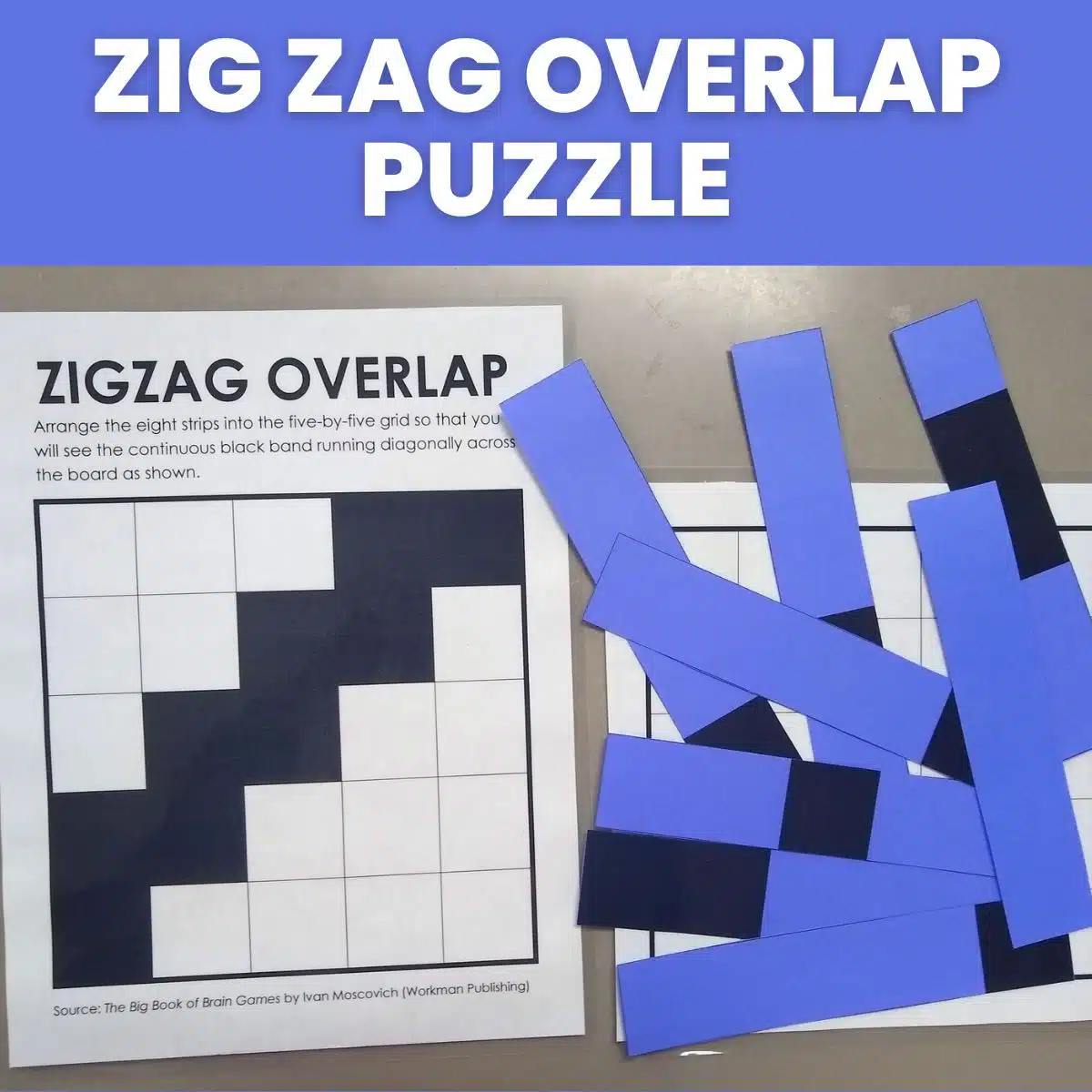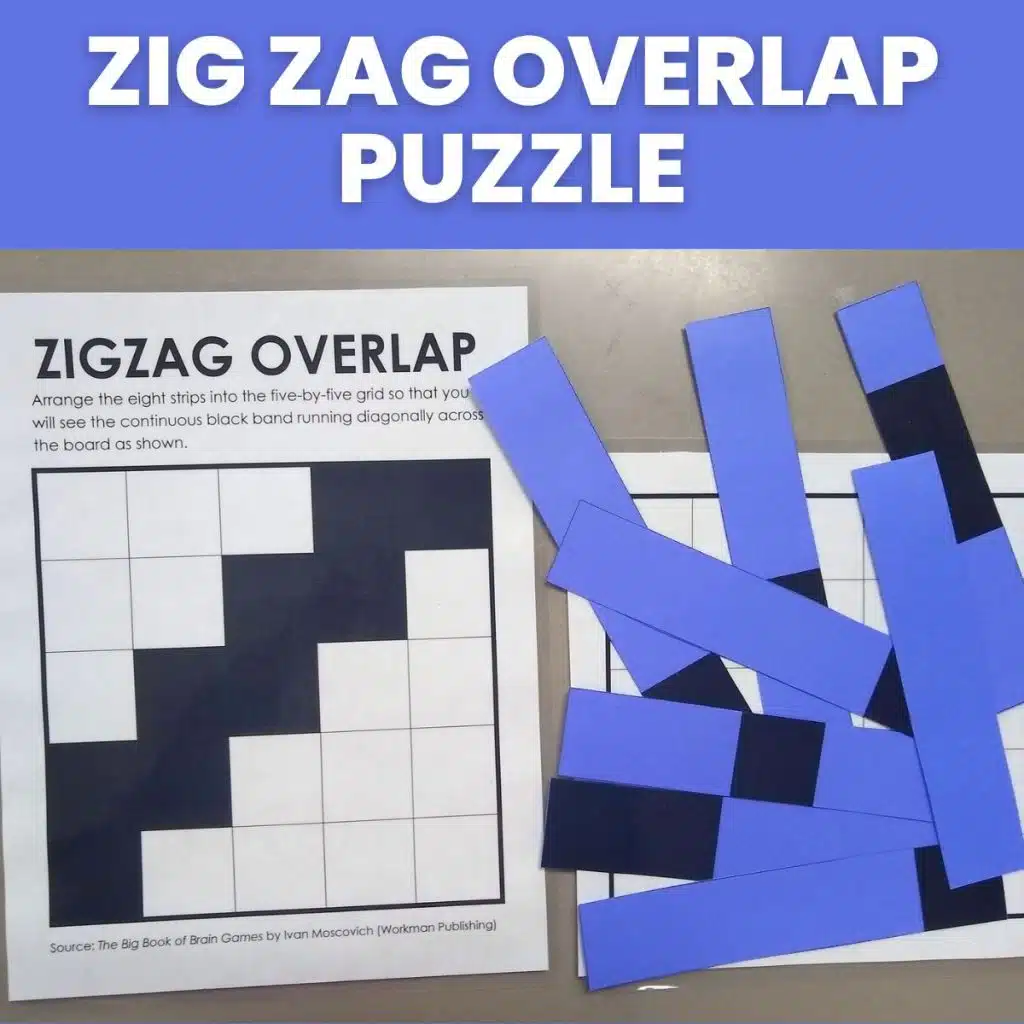 Puzzle Solutions
I intentionally do not make answers to the printable math puzzles I share on my blog available online because I strive to provide learning experiences for my students that are non-google-able. I would like other teachers to be able to use these puzzles in their classrooms as well without the solutions being easily found on the Internet.

However, I do recognize that us teachers are busy people and sometimes need to quickly reference an answer key to see if a student has solved a puzzle correctly or to see if they have interpreted the instructions properly.

If you are a teacher who is using these puzzles in your classroom, please send me an email at sarah@mathequalslove.net with information about what you teach and where you teach. I will be happy to forward an answer key to you.
More Puzzles with Movable Pieces