This blog post contains Amazon affiliate links. As an Amazon Associate, I earn a small commission from qualifying purchases. This comes at no cost to you. Thanks for your support of Math = Love!
Welcome to a new volume of Monday Must Reads, my weekly-ish attempt at capturing the amazing ideas shared by (mostly) math teachers on twitter. I can't believe that I have almost compiled 100 of these round-ups! I hope you find an idea or two to use in your own classroom or to share with a coworker.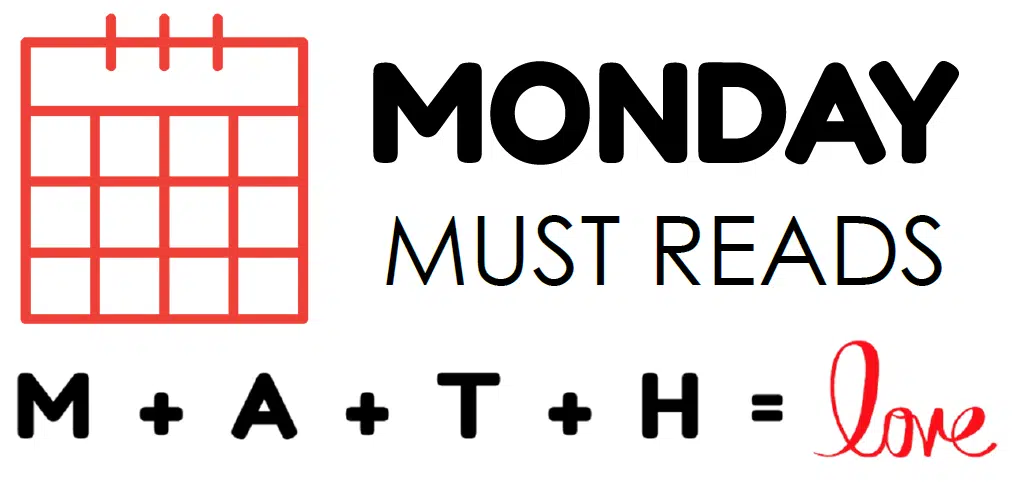 Monday Must Reads
I'm always on the lookout for fun ways to structure practice in math class. Check out this slapjack review game from Tara Maynard!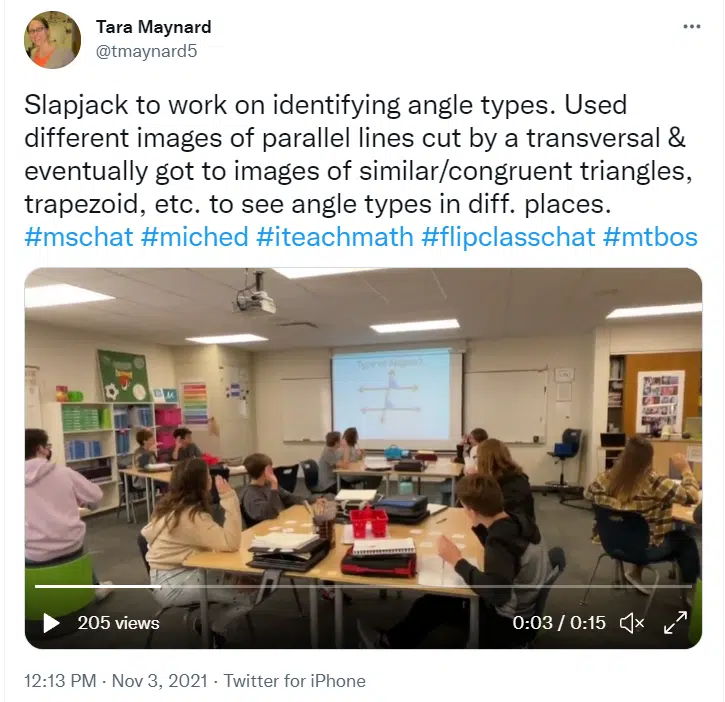 Mrs. Brown highlights a lovely transformations activity from the Virginia Department of Education.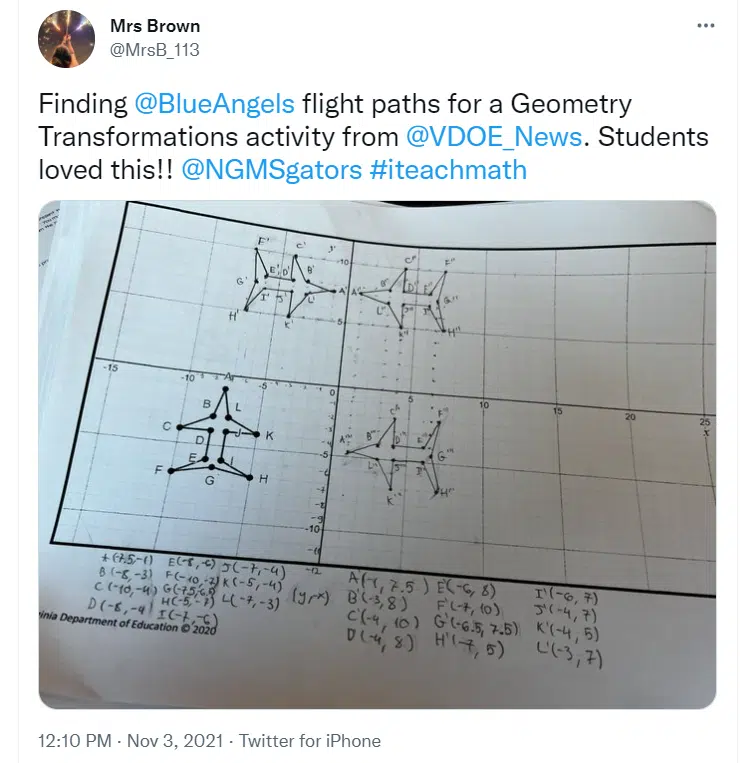 Paula Beardell Krieg shares some lovely stacking origami. I'm adding this to my very long list of origami projects to explore!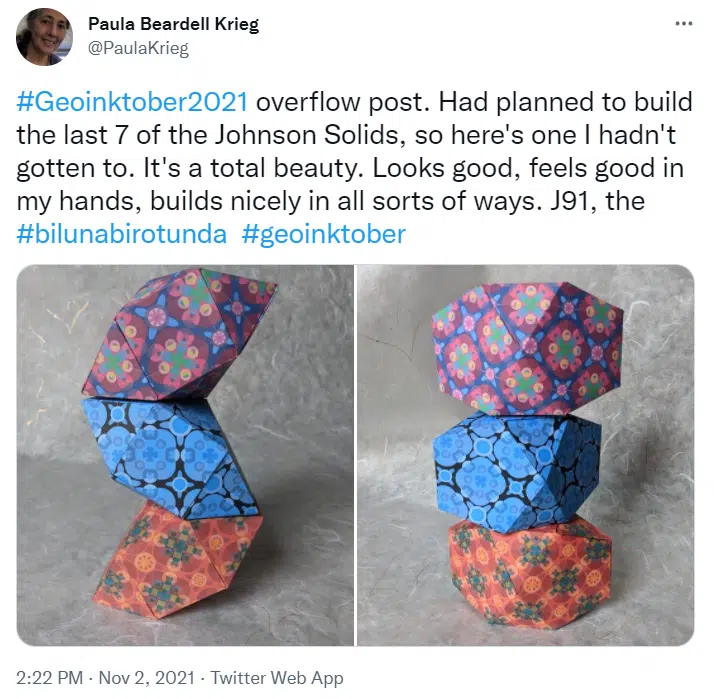 I am mesmerized by this printable dice net from David Butler. No glue needed!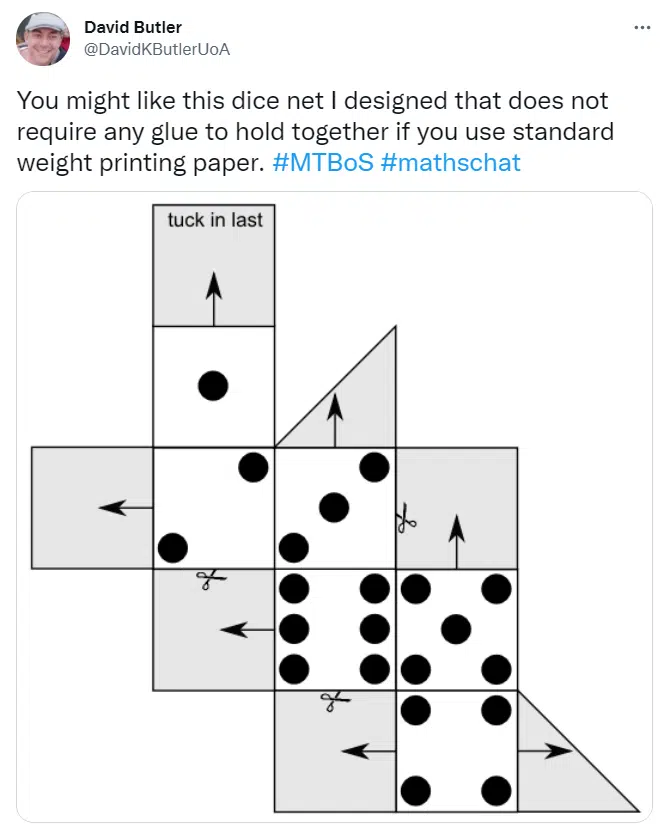 Doing lots of STEM building projects? Check out this teacher hack from Chuck Stoffle!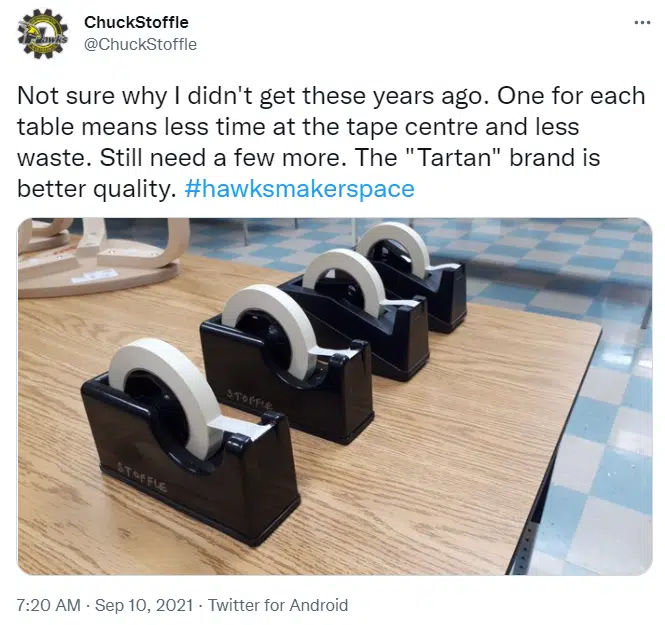 Diane Dreef combines coding with WODB (Which One Doesn't Belong). What a lovely combination!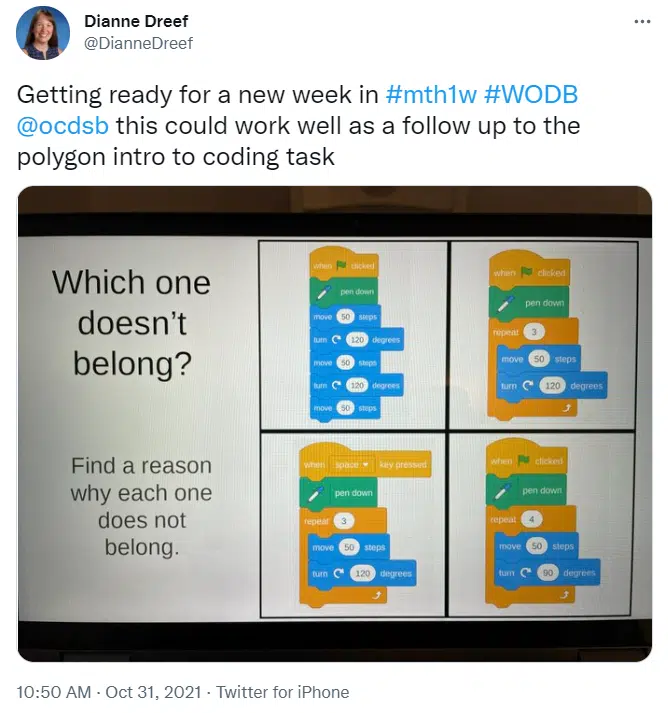 The creative Kerri Homan shares a way to use the game Charty Party in calculus class. Looks fun!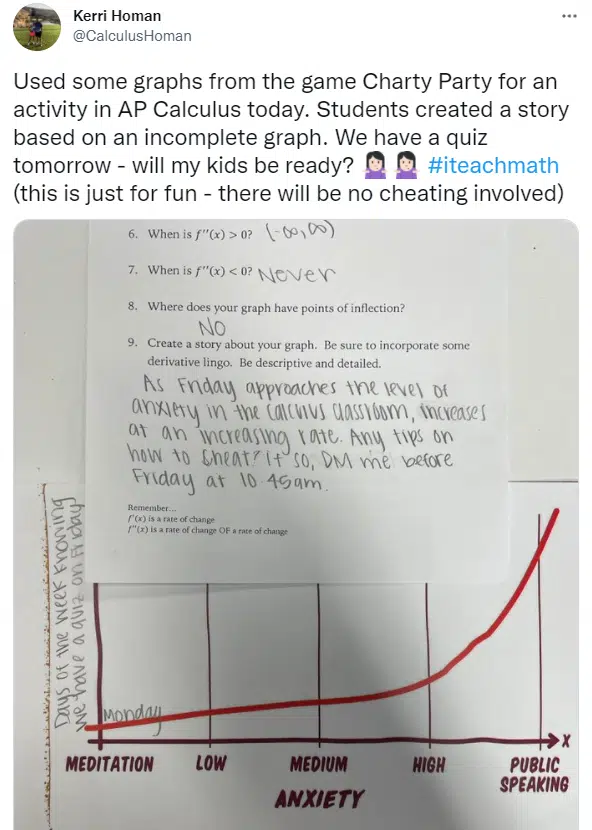 I love this Convince Your Arch Rival idea from Nat Banting! So many possibilities…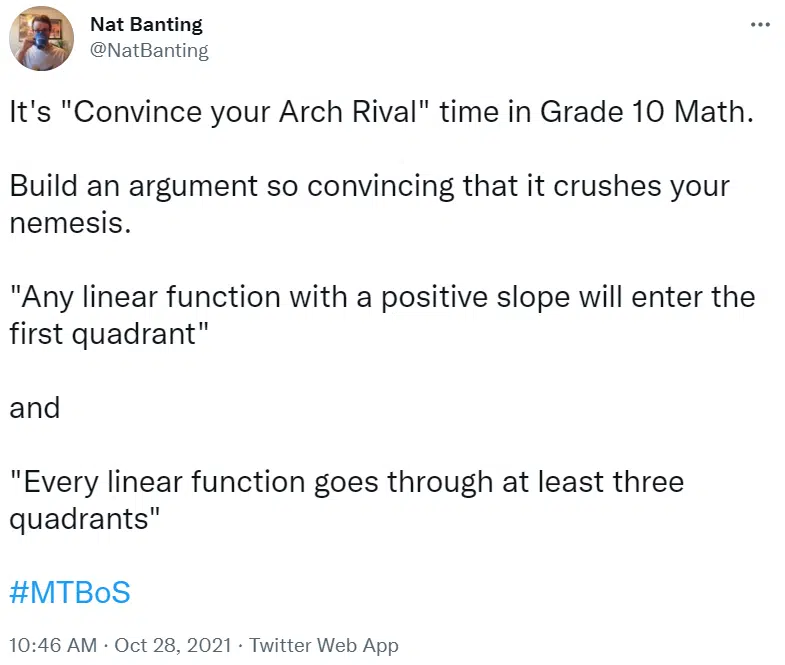 I realize that Halloween is now over, but this idea from Chris Luzniak is just too good not to share!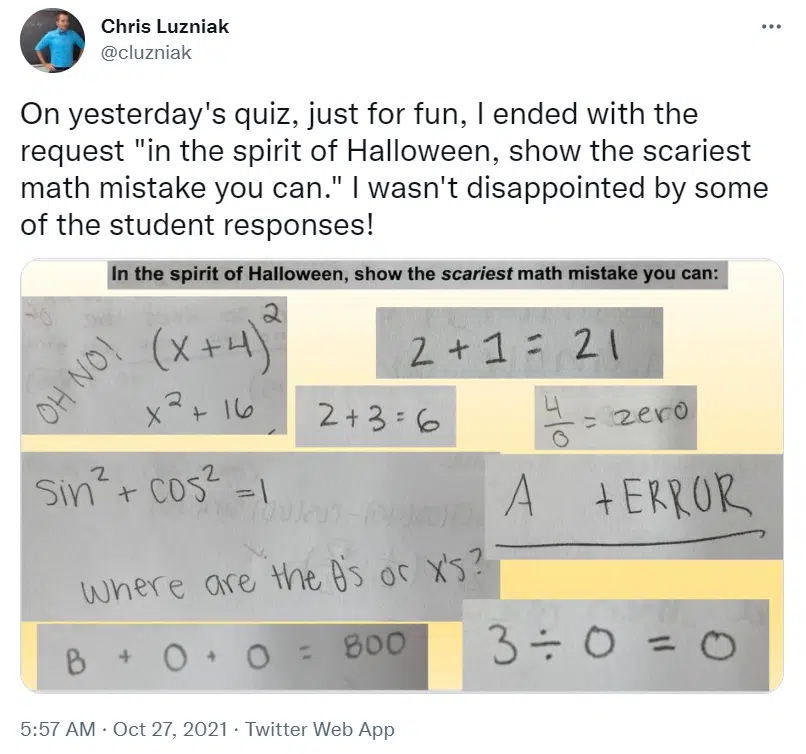 Suzanne von Oy shares her Desmos self-portrait. LOVE IT!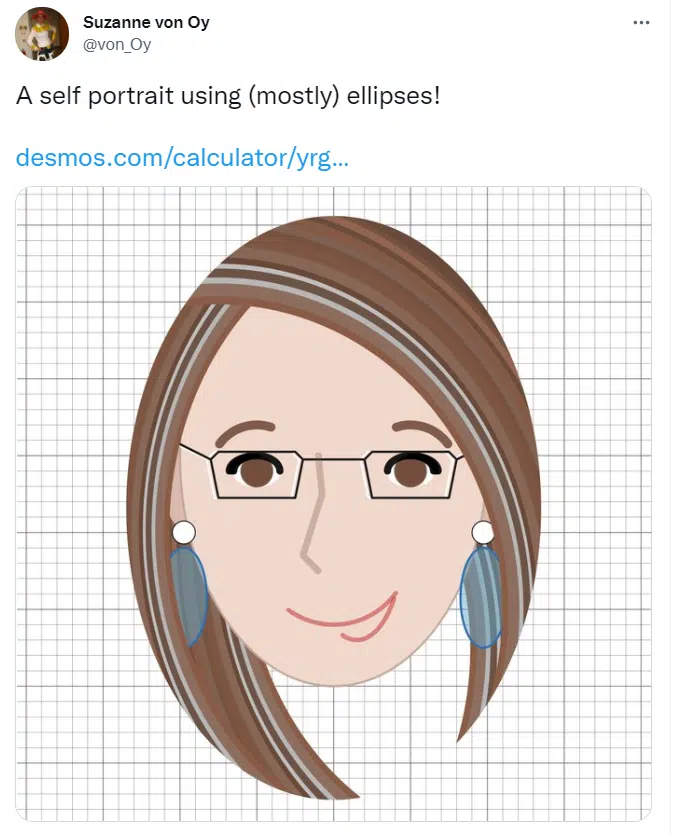 Until next time, keep sharing your awesome ideas! Want even more ideas? I suggest checking out previous volumes of Monday Must Reads!
Looking for more brilliant ideas? Check out Volume 92 of Monday Must Reads.
Latest Monday Must Reads Posts