I love presenting my students with this interactive frog jumping puzzle that I found online here. Each frog can only jump the way it is facing. And, frogs can only jump over frogs of the opposite color. The goal of the puzzle is to make the frogs switch sides.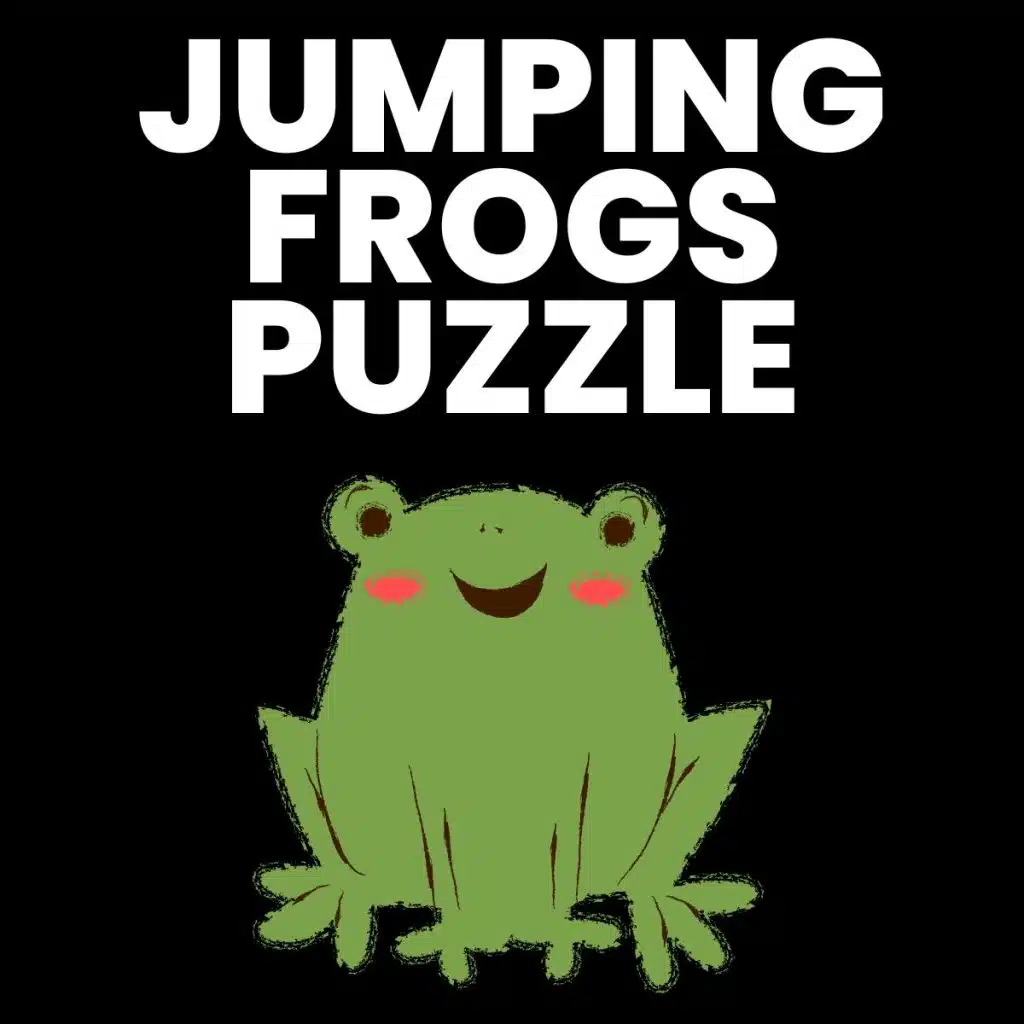 I give different a students a turn at the SMARTBoard because tapping on a frog will make it jump.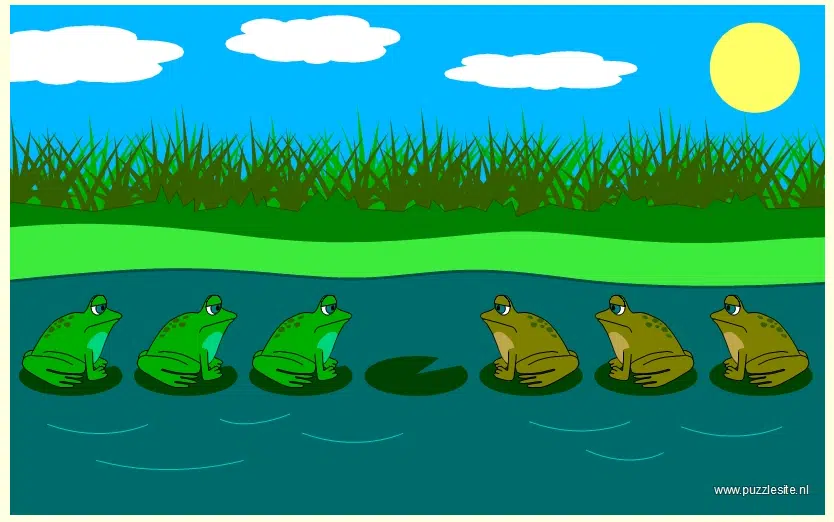 My husband used his coding skills this summer to make his own interactive version of this puzzle that lets you change the number of frogs in the puzzle.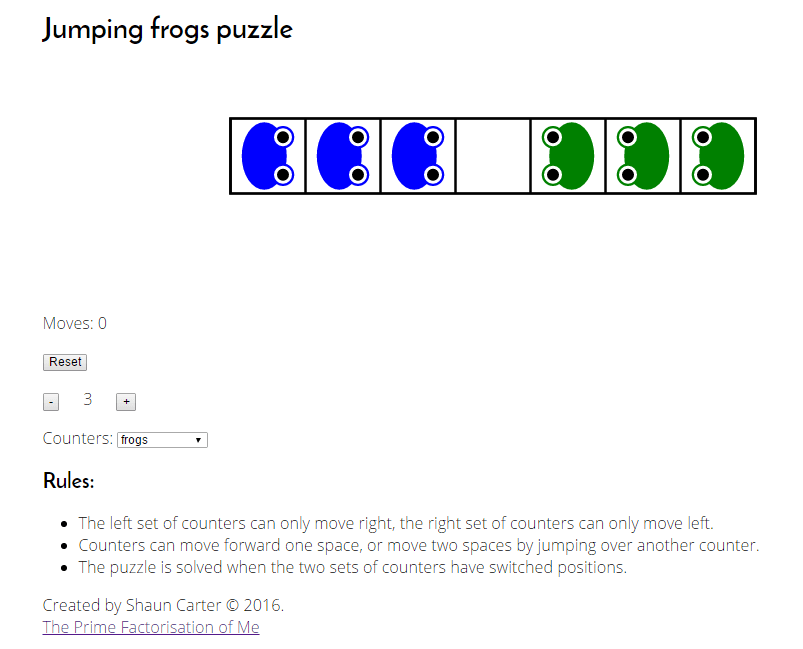 I have only used this puzzle as a fun brain teaser, but my husband has taken it and turned it into a full-blown algebra lesson. You can find out more about his interactive version here. And, here is a post where he describes what happens when he used the puzzle with his students.
Looking for more frog puzzling fun? I have also created a free printable frog pentominoes puzzle.