This blog post contains Amazon affiliate links. As an Amazon Associate, I earn a small commission from qualifying purchases.
Want to check out my favorite Amazon items for the classroom? Check out my Amazon favorites page!
How do y'all feel about KenKen puzzles? Love them? Good. Me too.
Today I want to post about a program that you may not be aware of. It's called KenKen Classroom. The premise is simple. Visit the link. Give them your e-mail. Then, watch your inbox every Friday for free KenKen puzzles that are formatted to use in your classroom.
Sure, there are plenty of places to find free KenKen puzzles online. But, these are exceptional. You get a new 9-page PDF every week!
Page 1 – Table of Contents and a weekly Kentertainment puzzle. Here's a recent example. It's ready to copy and paste into your PPT or SMART Board file with the help of your snipping tool (or the snapshot option in Adobe Acrobat)!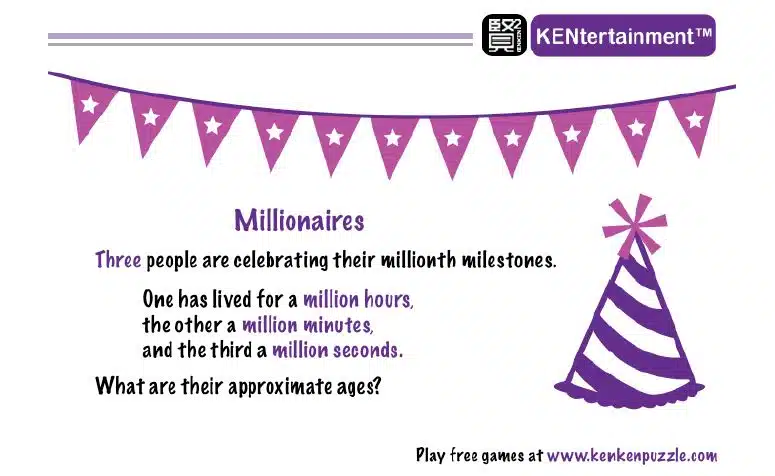 Page 2 – 3 x 3 Puzzles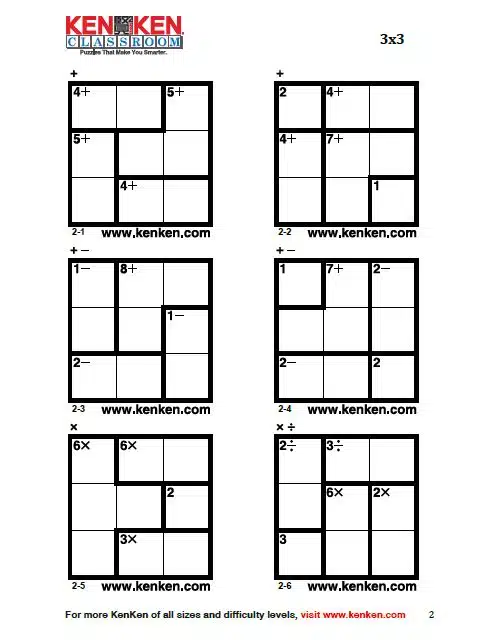 Page 3 – 4 x 4 Puzzles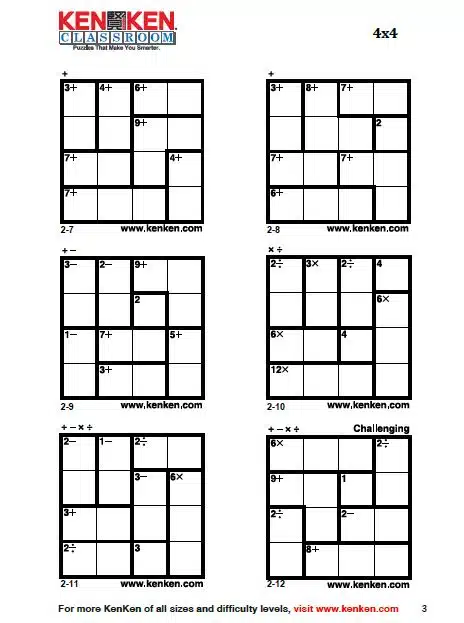 Page 4 – 5 x 5 Puzzles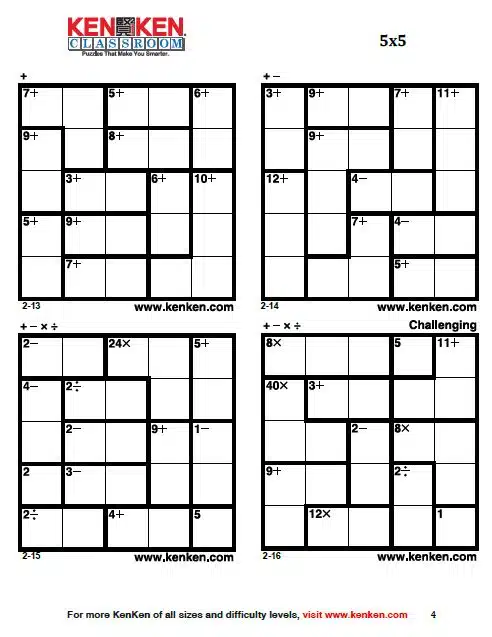 Page 5 – 6 x 6 Puzzles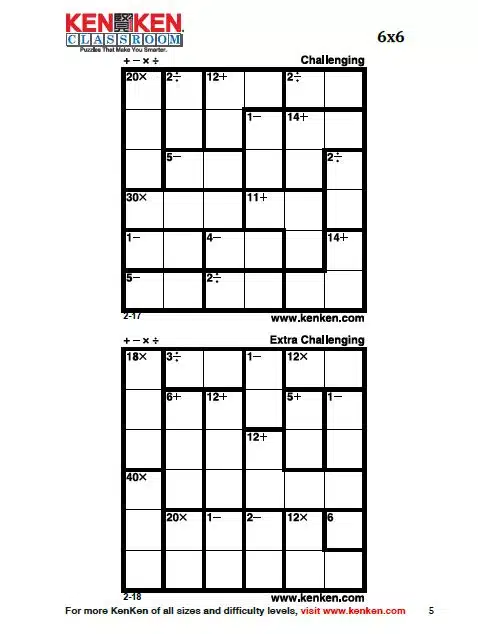 Page 6 – 1 7 x 7 Puzzle and 1 8 x 8 Puzzle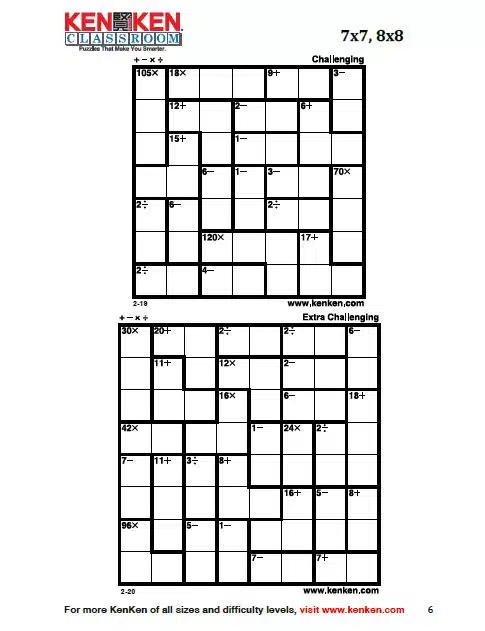 Page 7 – A Bonus Puzzle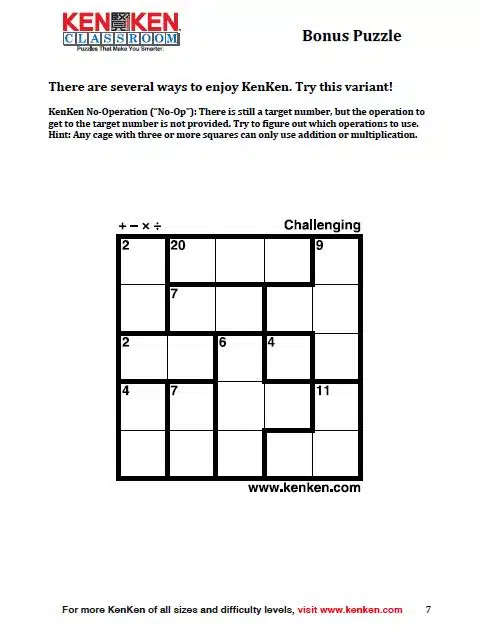 Page 8 – Printable, Kid-Friendly KenKen Instructions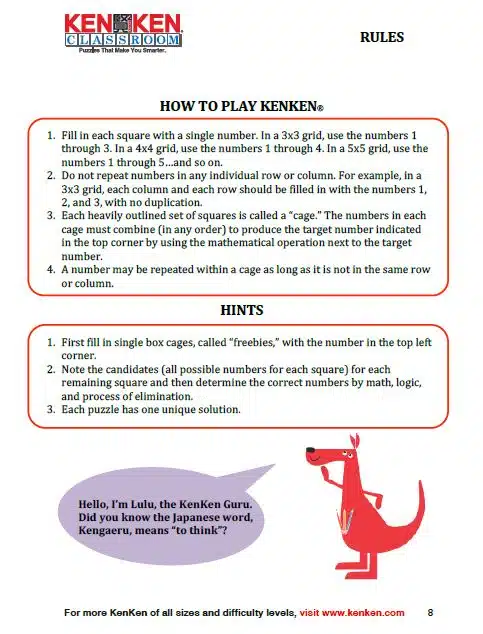 Page 9 – Answer Key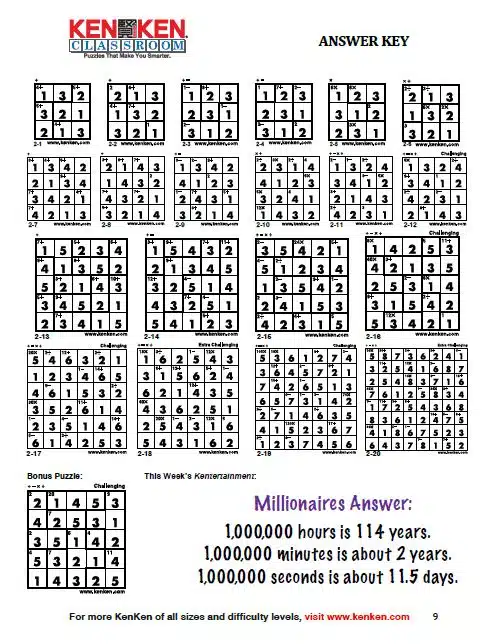 And, they send you a brand new 9 page set every Friday of the school year! Convinced you should sign up now?
This year, I'm keeping a challenge file full of logic puzzles and such for students who finish early. These are definitely going in there! I love that I can print and laminate the instruction sheet to put with the puzzles.
If your students enjoy KenKen puzzles, I would also recommend Hidato puzzles.
More Printable Paper and Pencil Logic Puzzles