This blog post contains Amazon affiliate links. As an Amazon Associate, I earn a small commission from qualifying purchases.
Want to check out my favorite Amazon items for the classroom? Check out my Amazon favorites page!
Late last week, I spent some time prepping for another first-week activity inspired by Elizabeth Cohen's Designing Groupwork: Strategies for the Heterogeneous Classroom. It's called "Guess My Rule."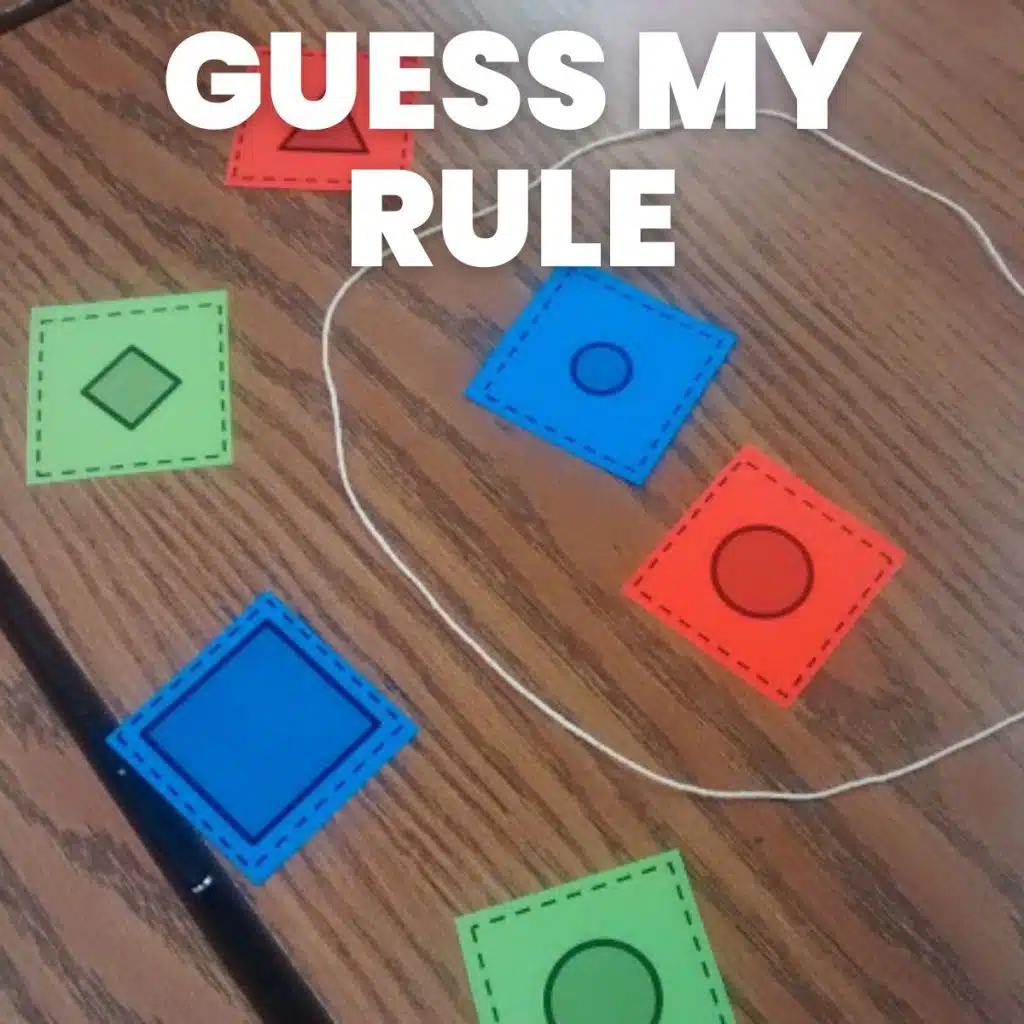 Y'all are probably tired of hearing me gush about this book, but I seriously learned so much about groupwork this summer from reading it. It made me realize exactly why groupwork is beneficial, but at the same time it focused on why groupwork fails to achieve what you want and how to fix it. I think it's a must-read for any teacher who has students working in groups.
Just like for Rainbow Logic and Broken Circles (two other activities I'm also using the first week from Designing Groupwork), I created a task card for Guess My Rule to give my students with the supplies, objective, rules, and norms this activity is supposed to address.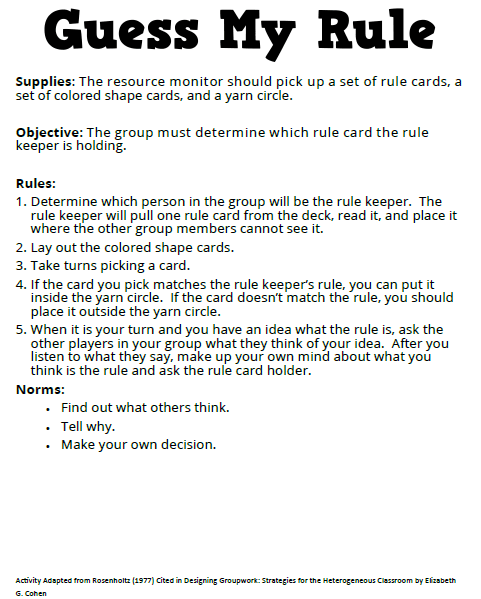 Here's what each group's supplies will look like: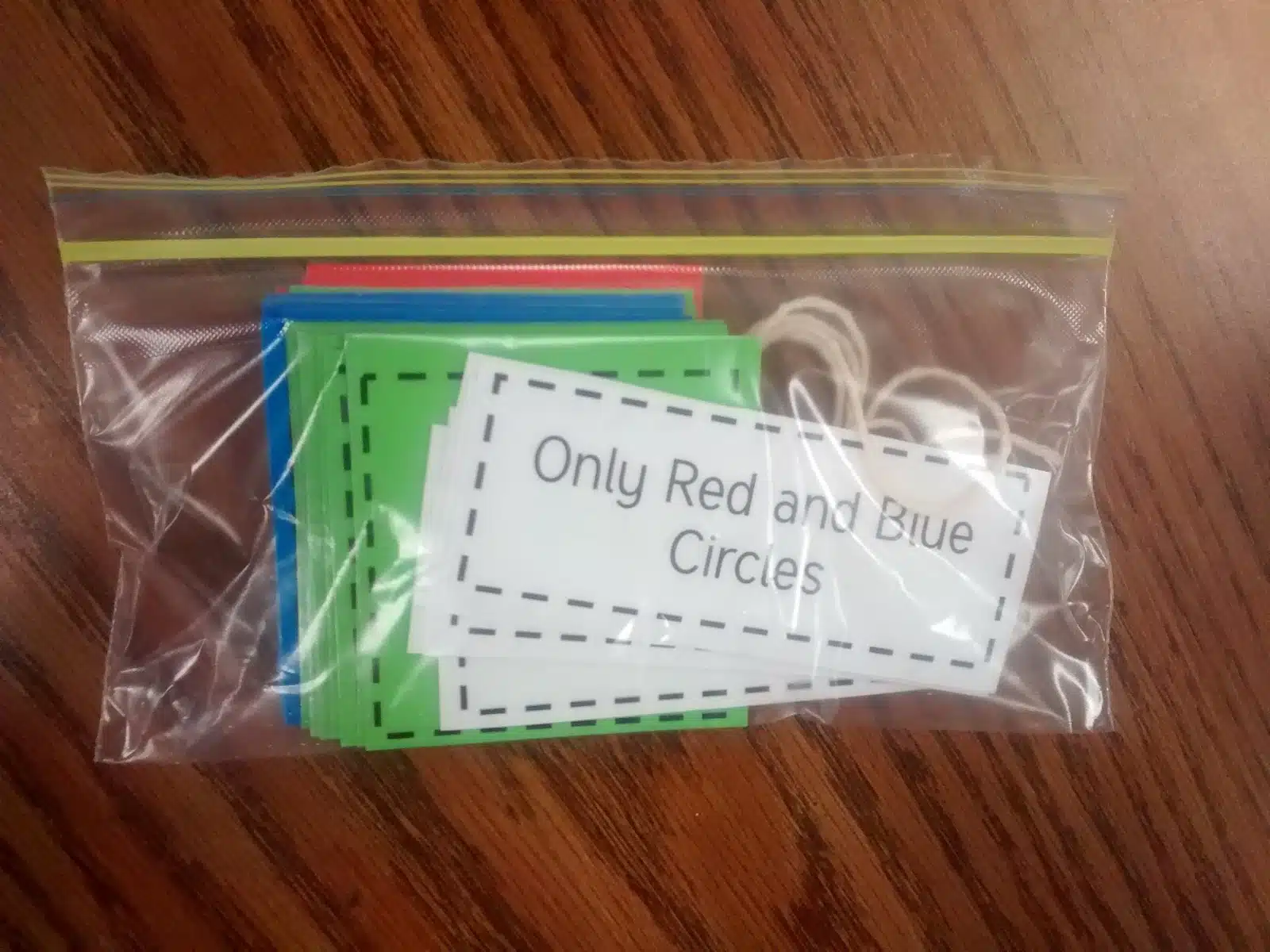 There are three decks of cards. 1 deck of rule cards. I printed these on regular white copy paper. 3 decks of shape cards. I printed these on green, blue, and red card stock. Shaun and I bought some Astrobrights primary colored card stock at Wal-Mart, and it has such great bold colors. I love looking at anything printed on this stuff!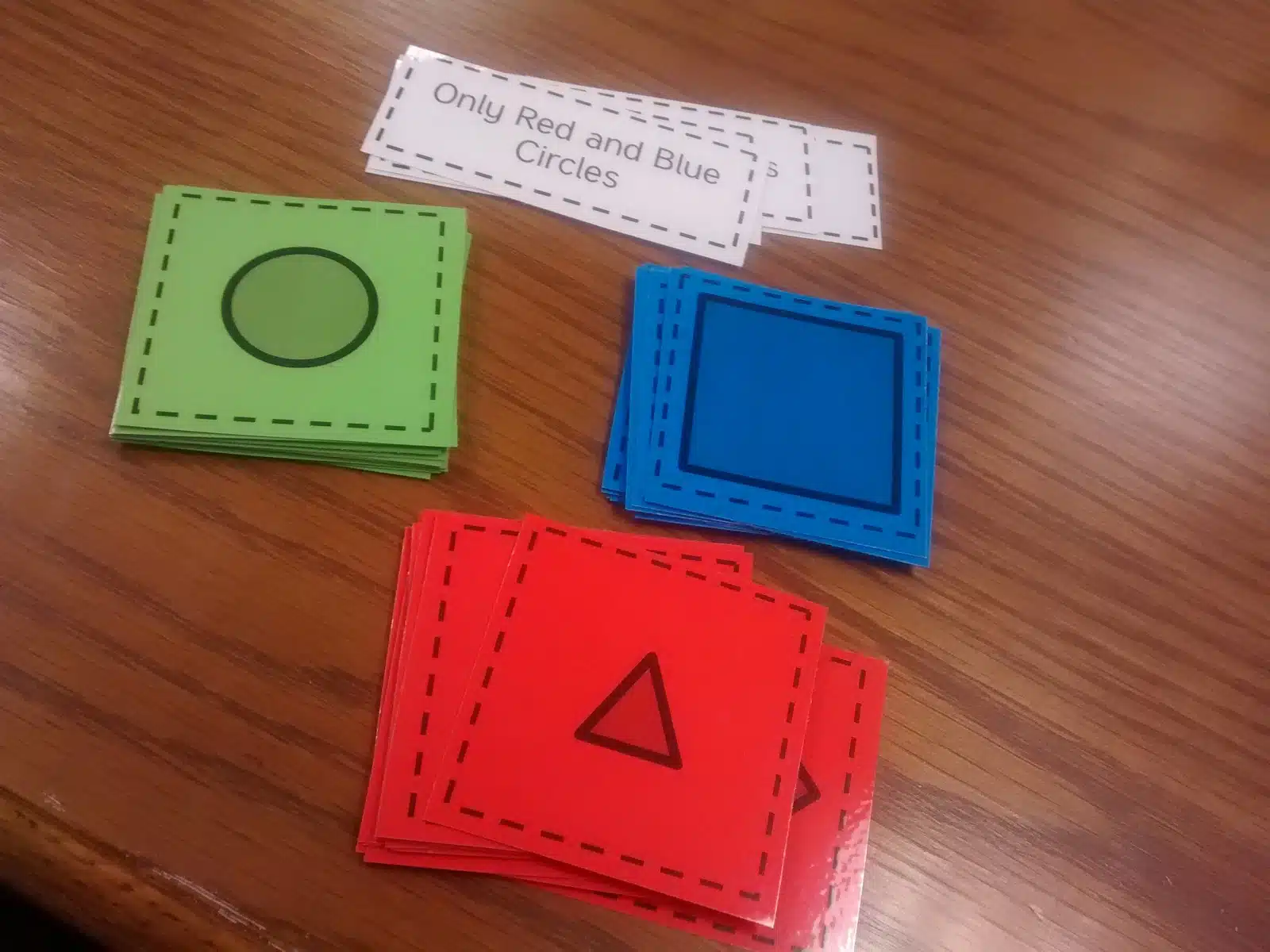 Each group will also need a circle made of string or yarn.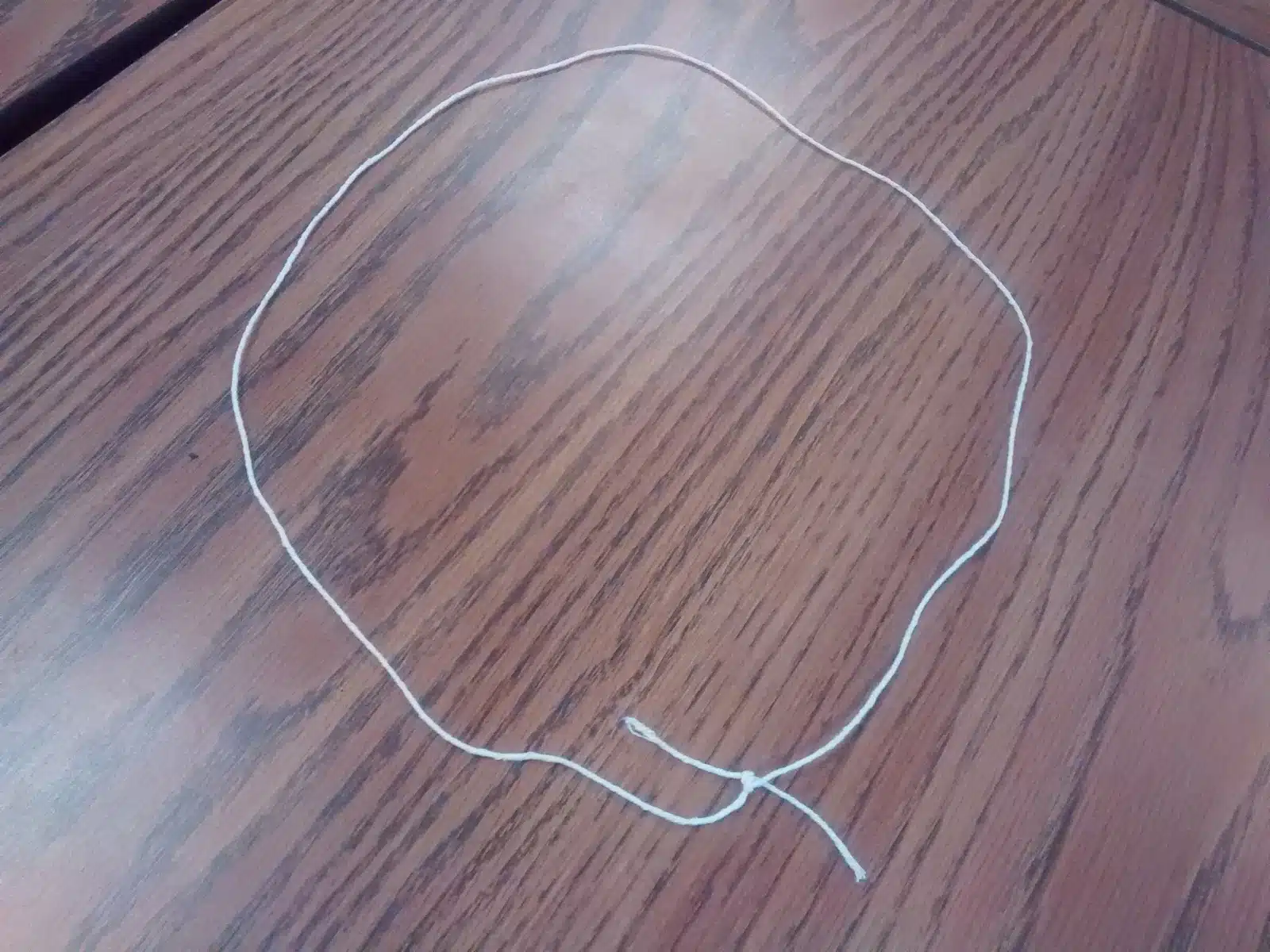 Since my desks are arranged in groups of four, this is how I would like to see my students set up for this activity. One person will be the rule keeper. So, they will get the deck of rule cards and the circle. Each other student will have a deck of a different colored set of cards on their desk.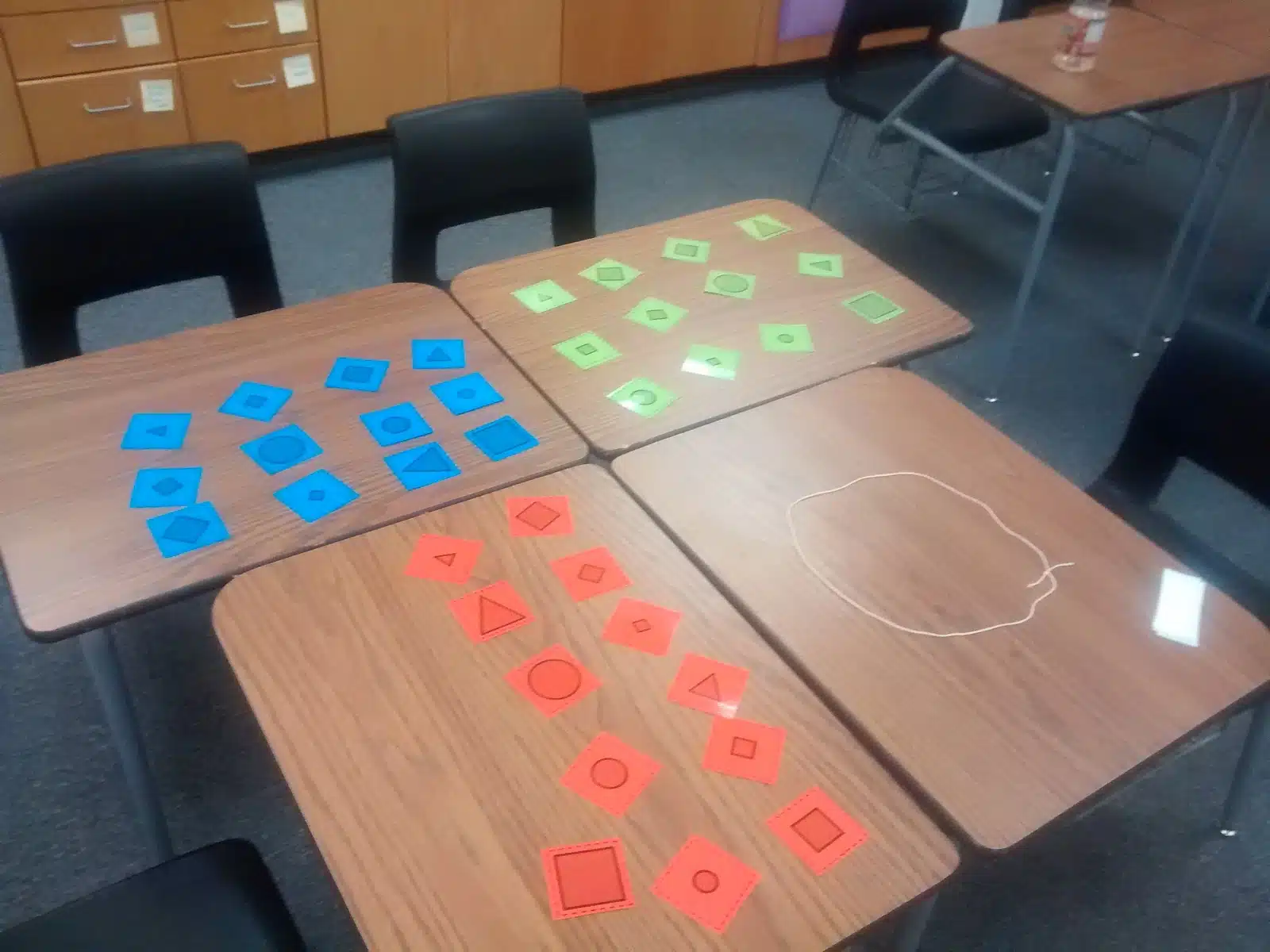 The red, green, and blue card sets are identical. They are just printed on different colors. There are circles, squares, triangles, and diamonds of 3 different sizes (small, medium, and large). Here's what the template for each deck of cards for Guess My Rule looks like: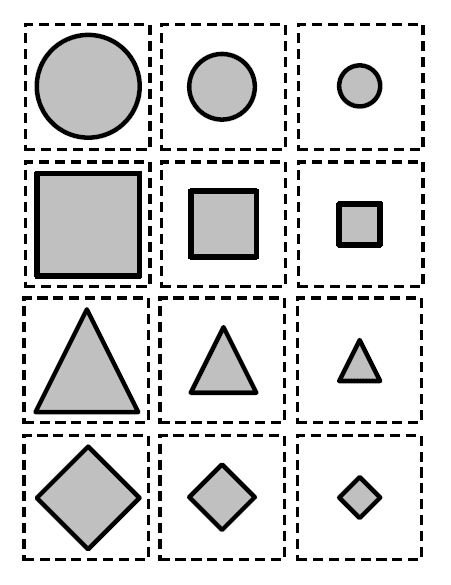 Here are the different rule cards that the rule keeper draws from: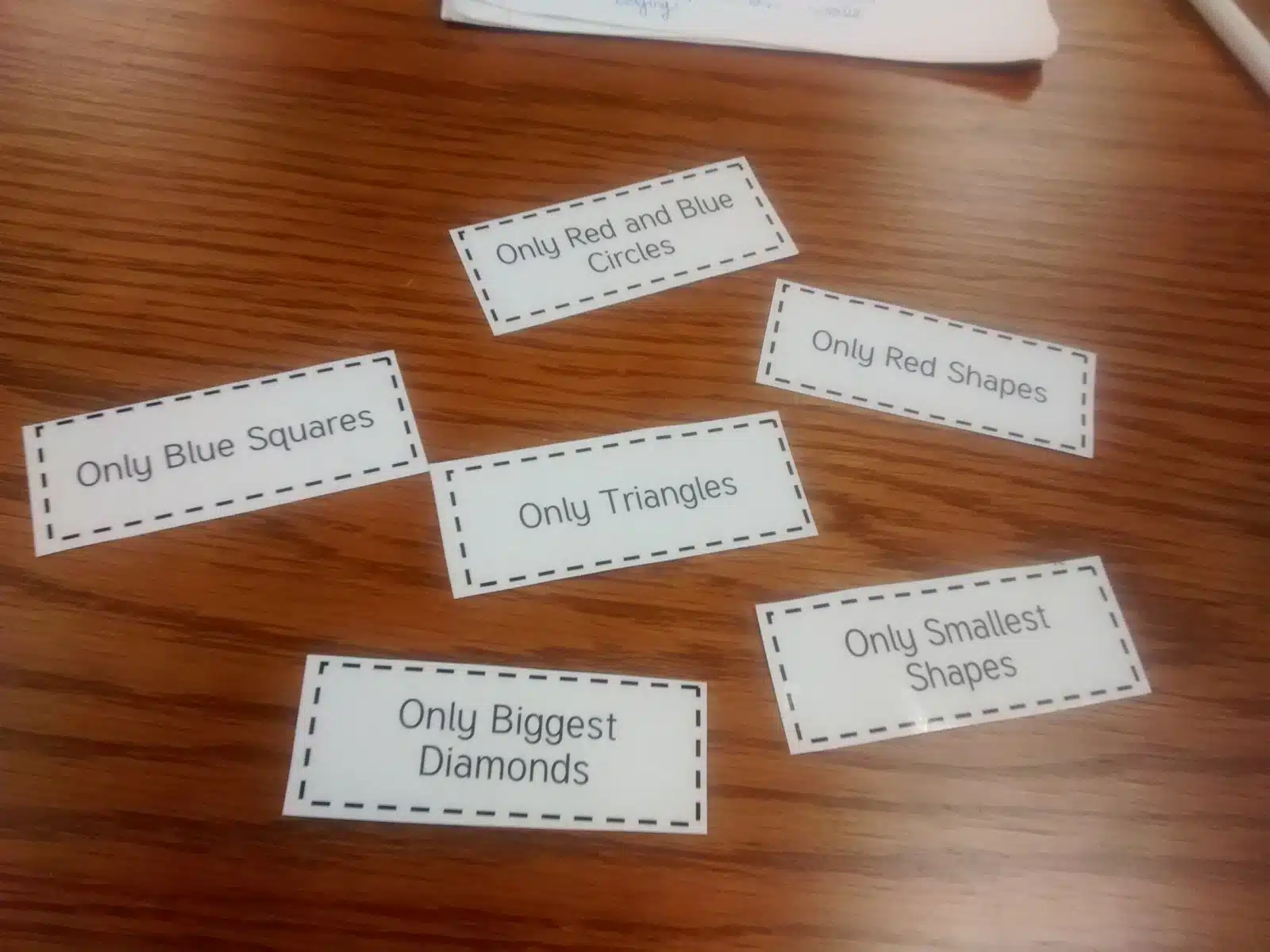 I typed these up and formatted them so cards for two different groups would print on the same page.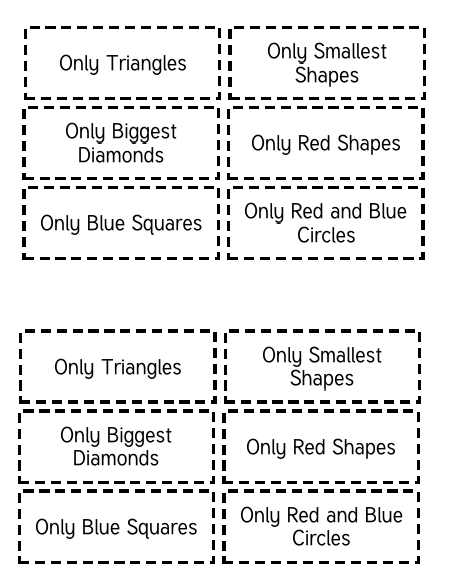 Of course, you could always have students come up with their own rules. But, I find that students need examples of what an appropriate rule would look like.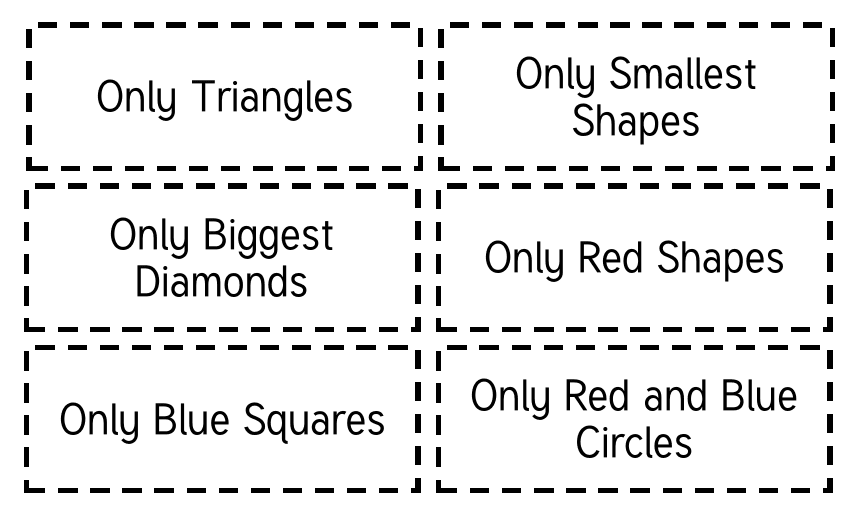 To give you an example of how it works, let's assume that the rule keeper pulled this card out of the deck. Note: the rule keeper should place the rule card somewhere the other players CANNOT see it!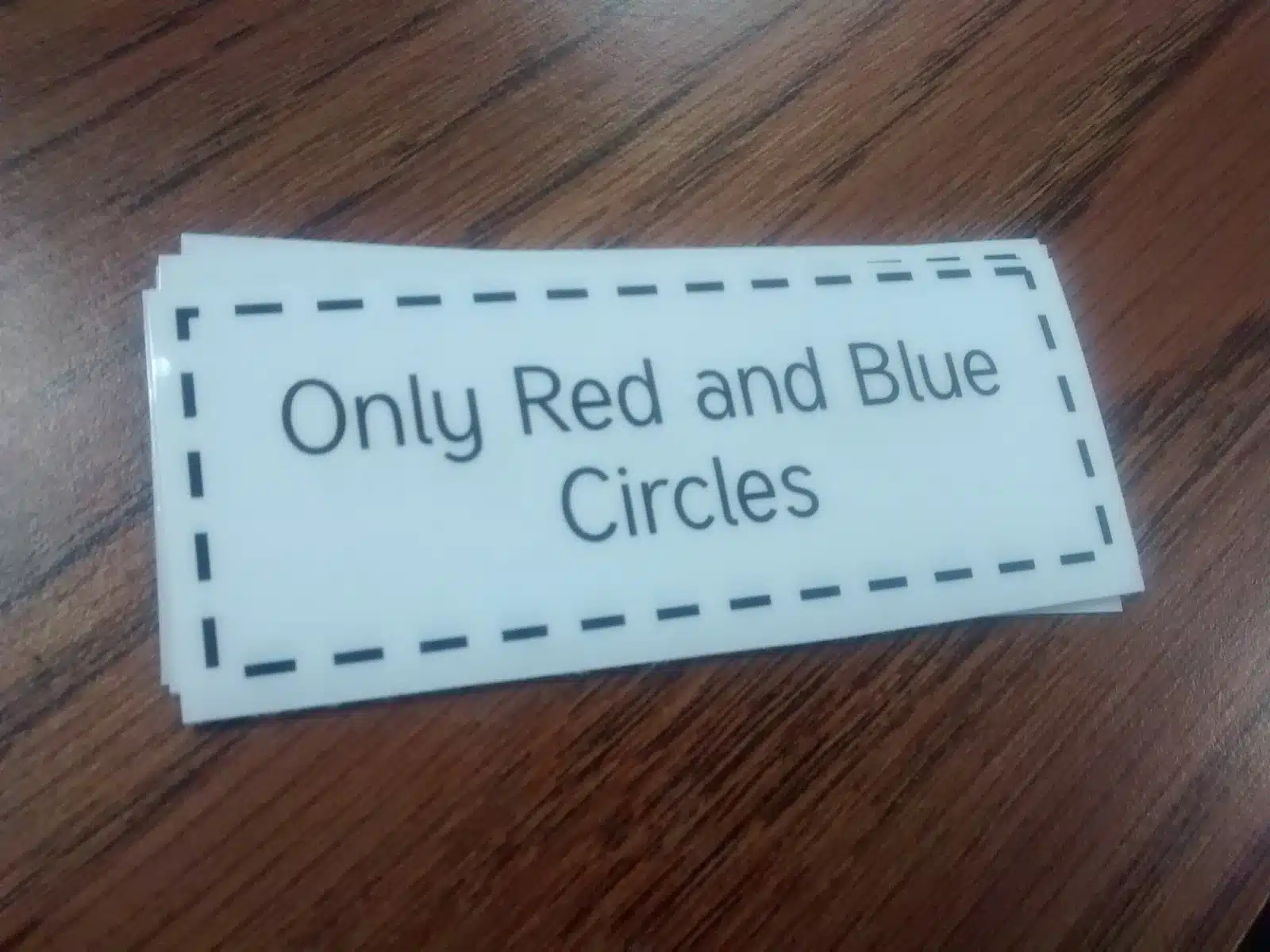 The students who are not rule keepers must decide which cards to hand the rule keeper. When the rule keeper is handed a card, he/she will place it inside the circle if the card matches the rule and outside the circle if the card does not match the rule.
After a few minutes, the table might look like this: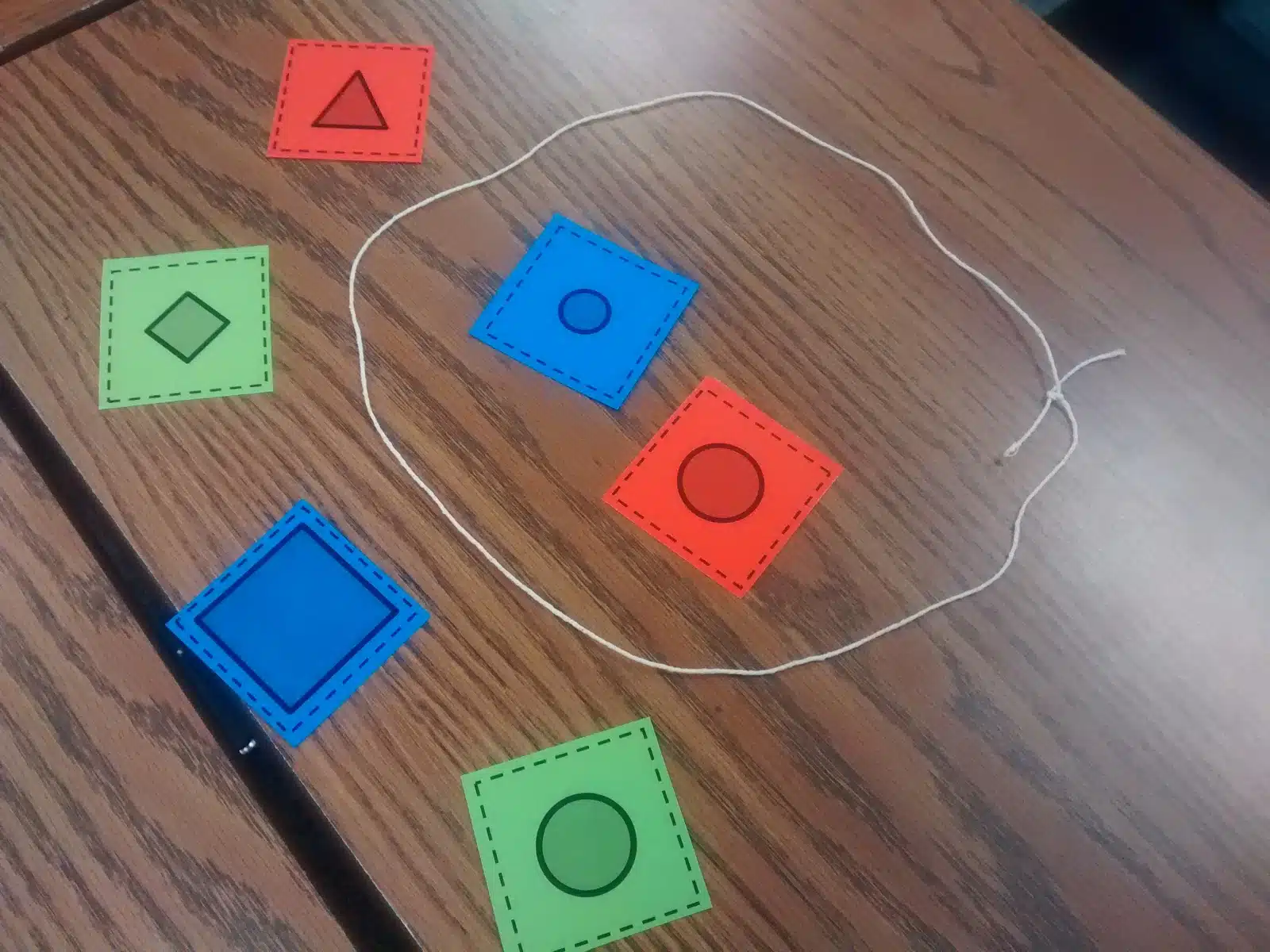 If a student thinks that he/she knows what the rule is, they should ask the other players in the group for their opinion first. After listening to what the others say, the player must make up their own mind about what the rule is and ask the rule keeper.
If the rule is right, the game is over. If the rule is not right, play continues. As time allows, other students can take a turn being the rule keeper.
The Guess My Rule activity is supposed to reinforce three group work norms:
1. Find out what others think.
2. Tell why.
3. Make your own decision.
I look forward to walking around and eavesdropping on groups as they explain their reasoning to their group members. My students need lots of practice doing this because it is something that many of them may have never been asked to do before.
After groups finish, I plan on having them complete this group reflection sheet. Each person in the group will be responsible for writing out the group's answer to one of the questions.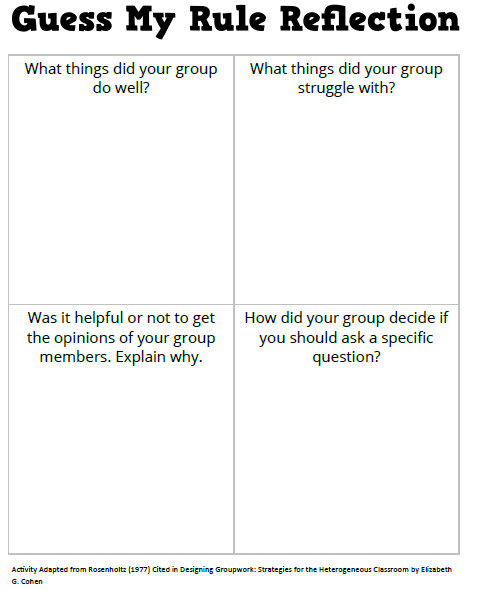 Again, I can't recommend the book Designing Groupwork by Elizabeth Cohen enough! If you like this Guess My Rule activity, you'll definitely enjoy the book!
Lesson Reflection
Again, I realized just how much practice my students need with logical thinking. Instead of trying out different cards and making sure their rule was absolutely correct, they were just blurting out a million rules and hoping one of them would stick. I wish I could police this better, but there is only one of me and so many groups of them.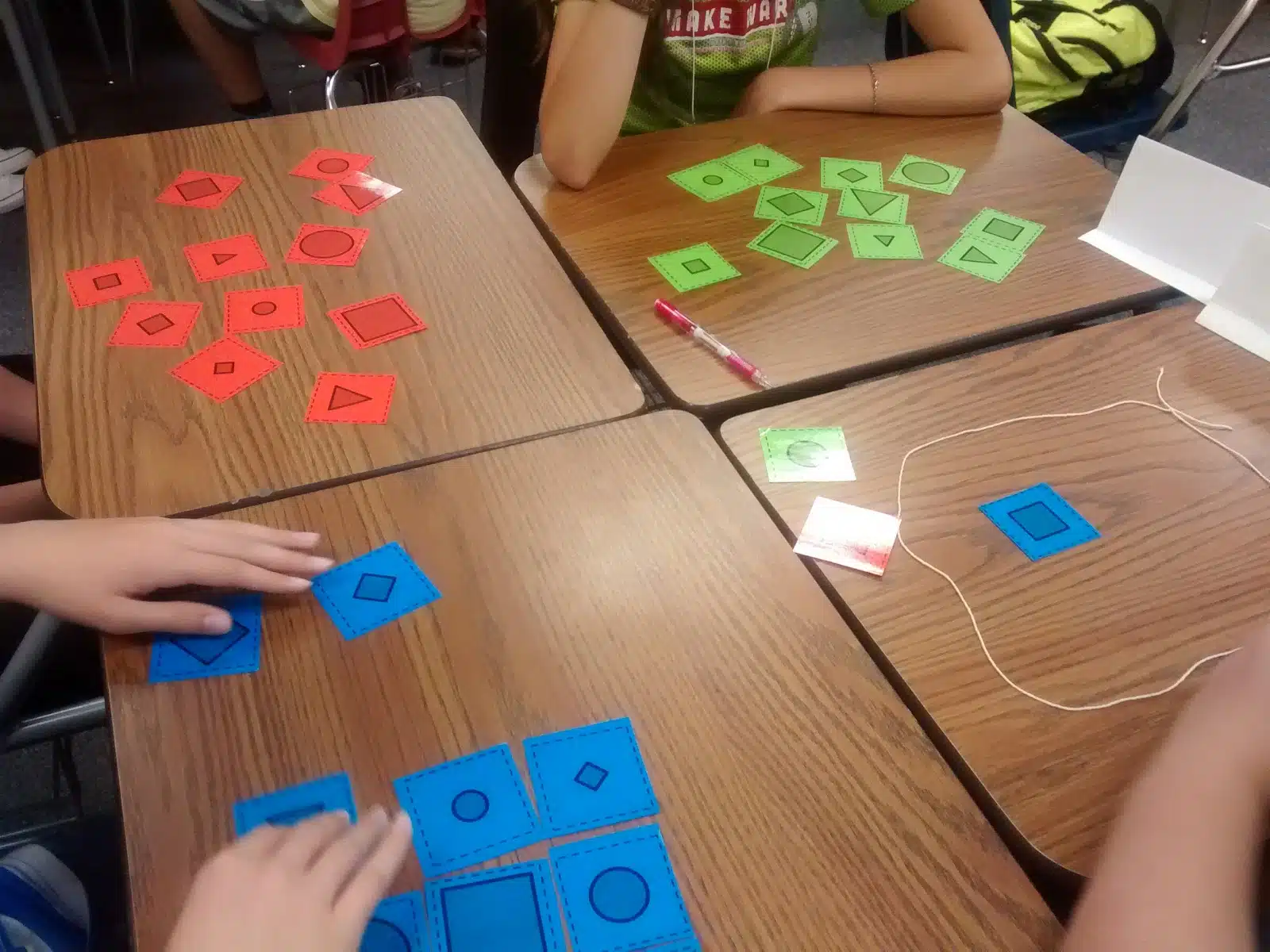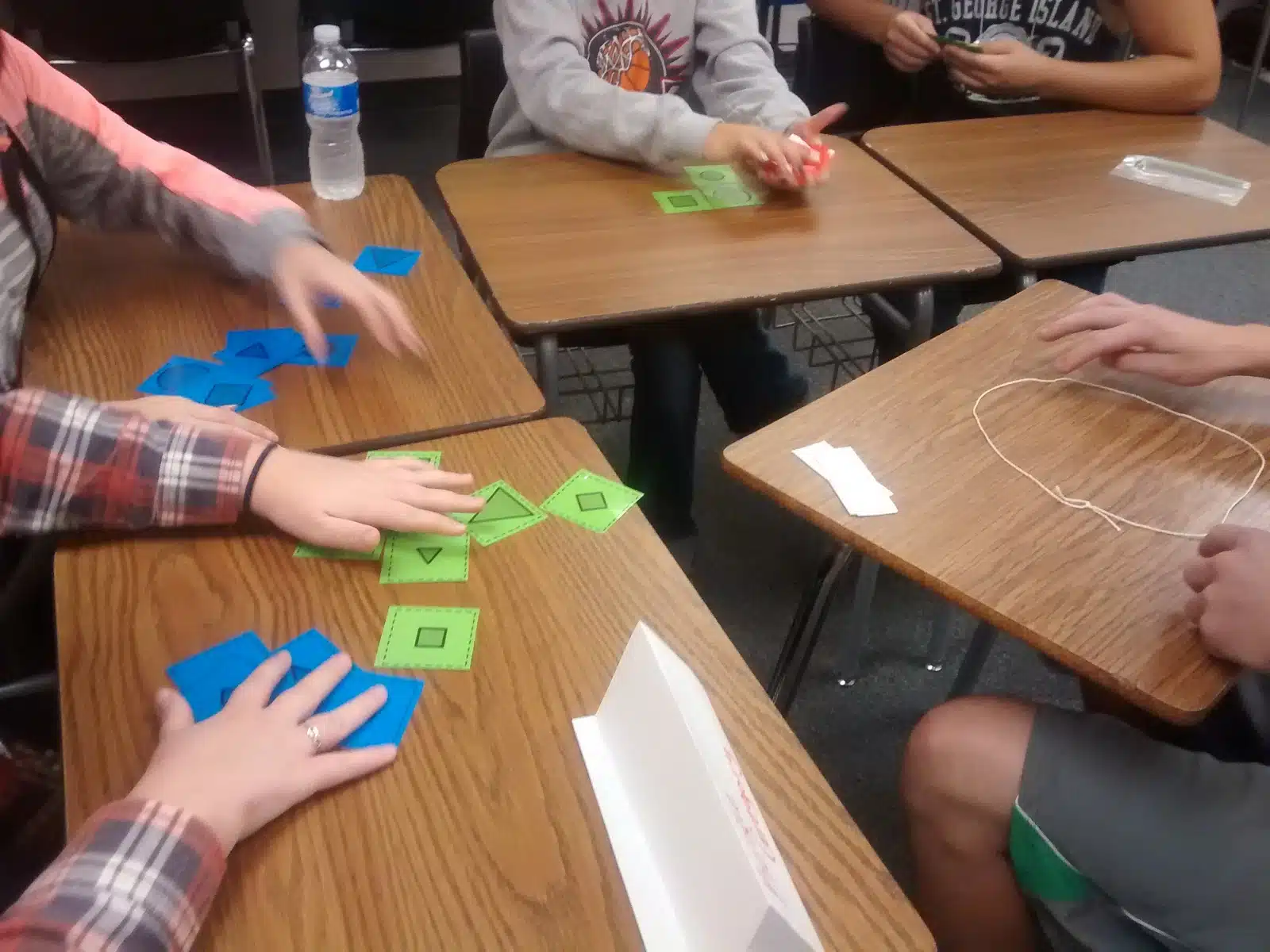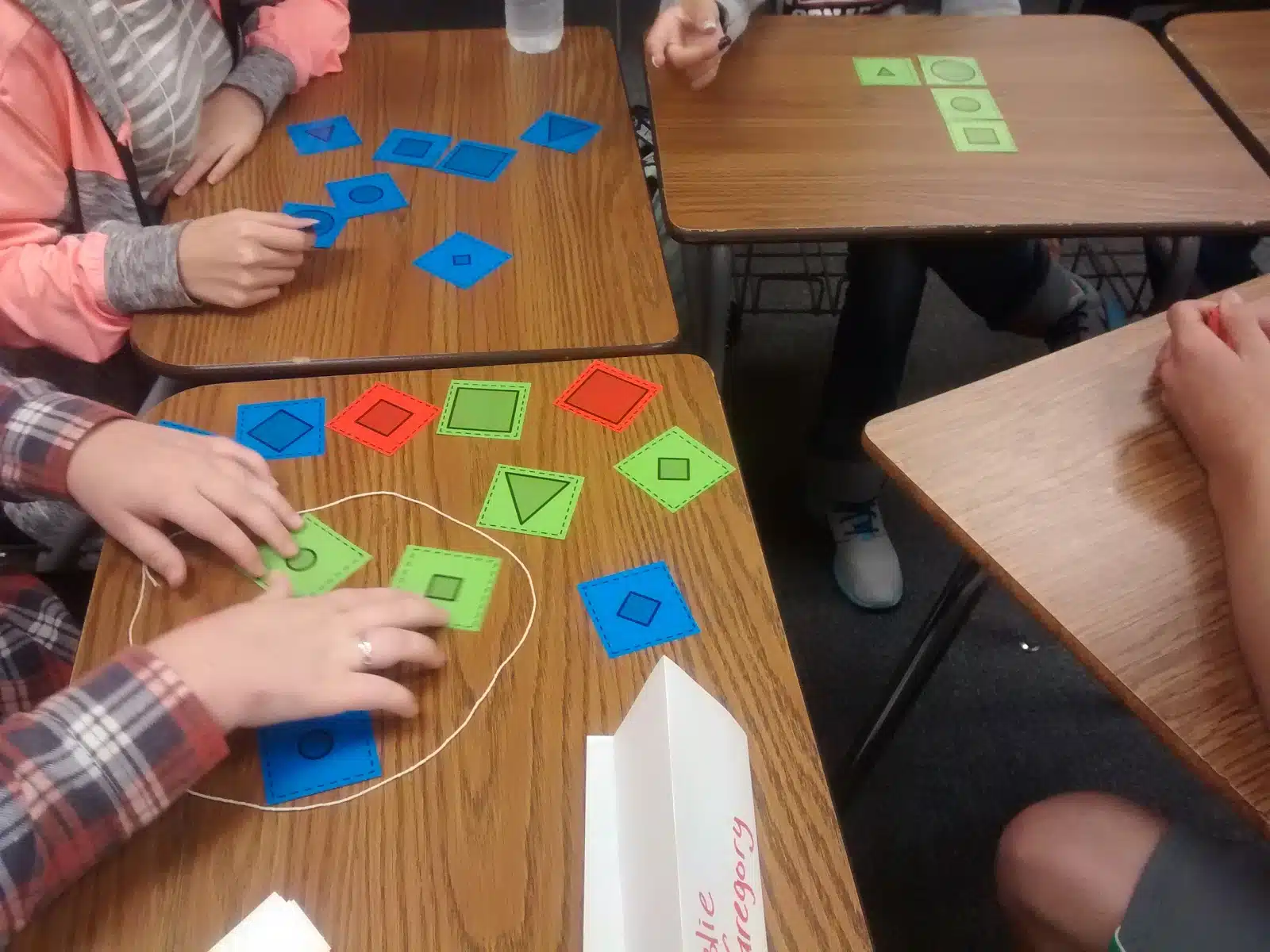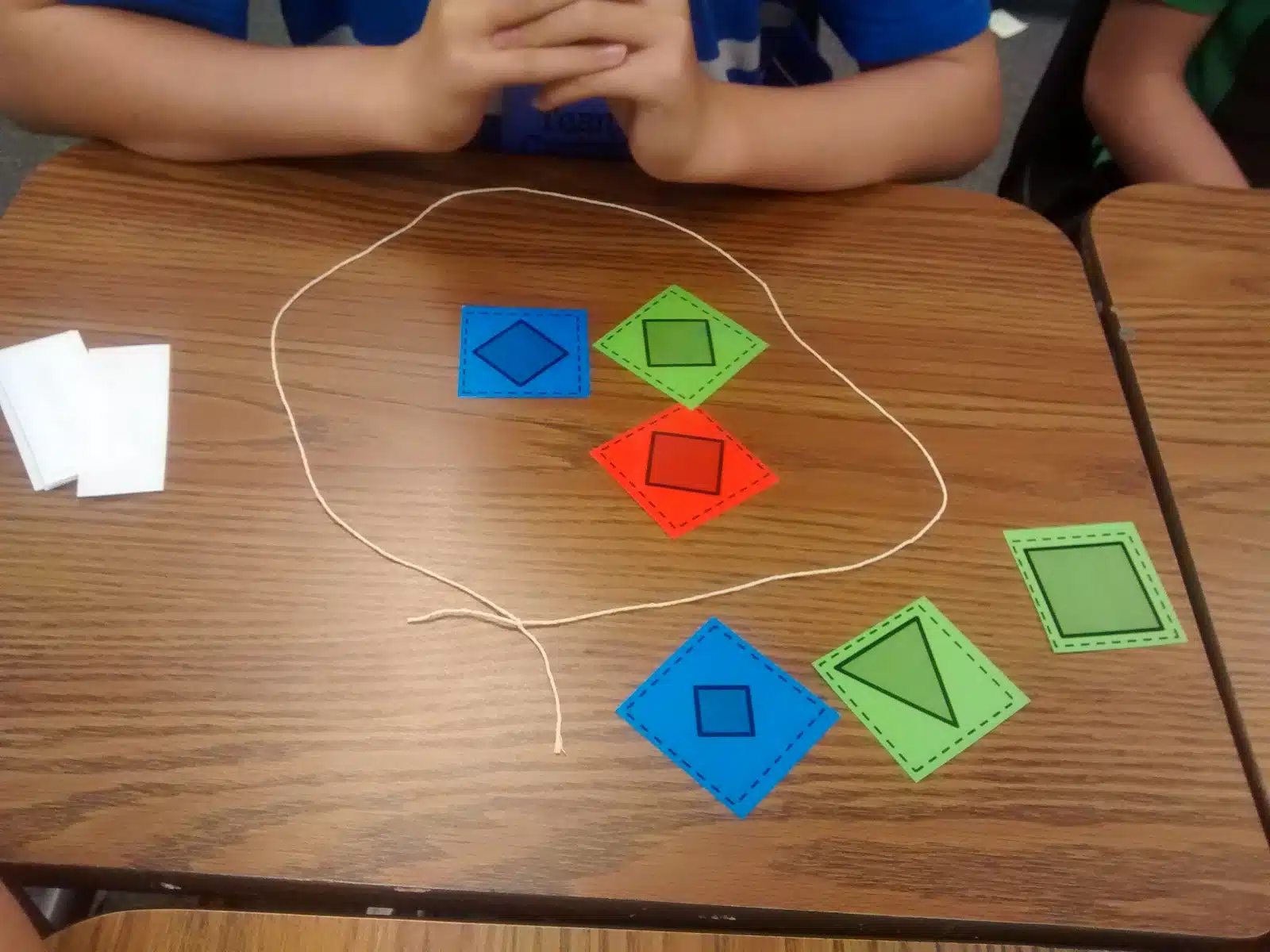 * Guess My Rule only took about half the class period, so we worked on Build It for the last half.
More Fun Activities for the First Week of School