Earlier this month, I got a text from my mom congratulating me on being named Channel 6's Teacher of the Day. Each day, our local news station highlights an educator and shares a brief statement that was submitted in a nomination form online. This was a lovely surprise!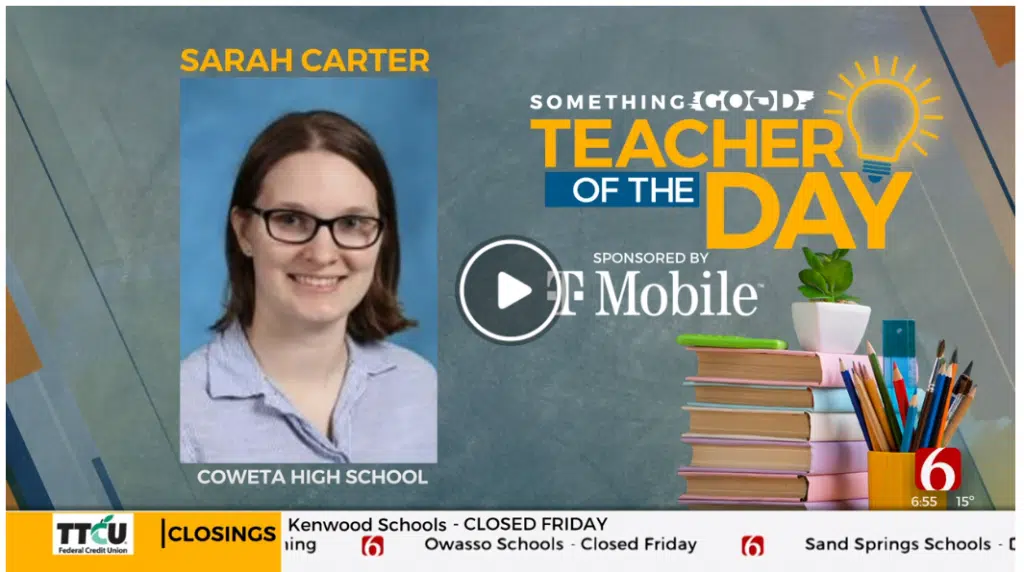 Here's the text from the video:
Friday's teacher of the day is Sarah Carter, a teacher at Coweta High School. The person who nominated Ms. Carter said she is very helpful in the classroom and is a light to all her students. They said that she truly cares about her students and making an impact on them. Congratulations Ms. Carter!
I've encouraged my students to nominate other teachers in the hope that it will bring positive exposure to our district and brighten the days of other teachers as well.