I'm trying a new strategy this year. It's not something new; it's actually something many other teachers are already doing in their classrooms. But, this is my first time trying this.
We've been practicing applying the distributive property and combining like terms in Algebra 1. I want my students to realize that they can only combine like terms if they are on the same side of the equal sign or inequality symbol. This is a mistake I've seen students make over and over and over in the past few years.
Here's some notes I typed up for my students to glue in their interactive notebooks: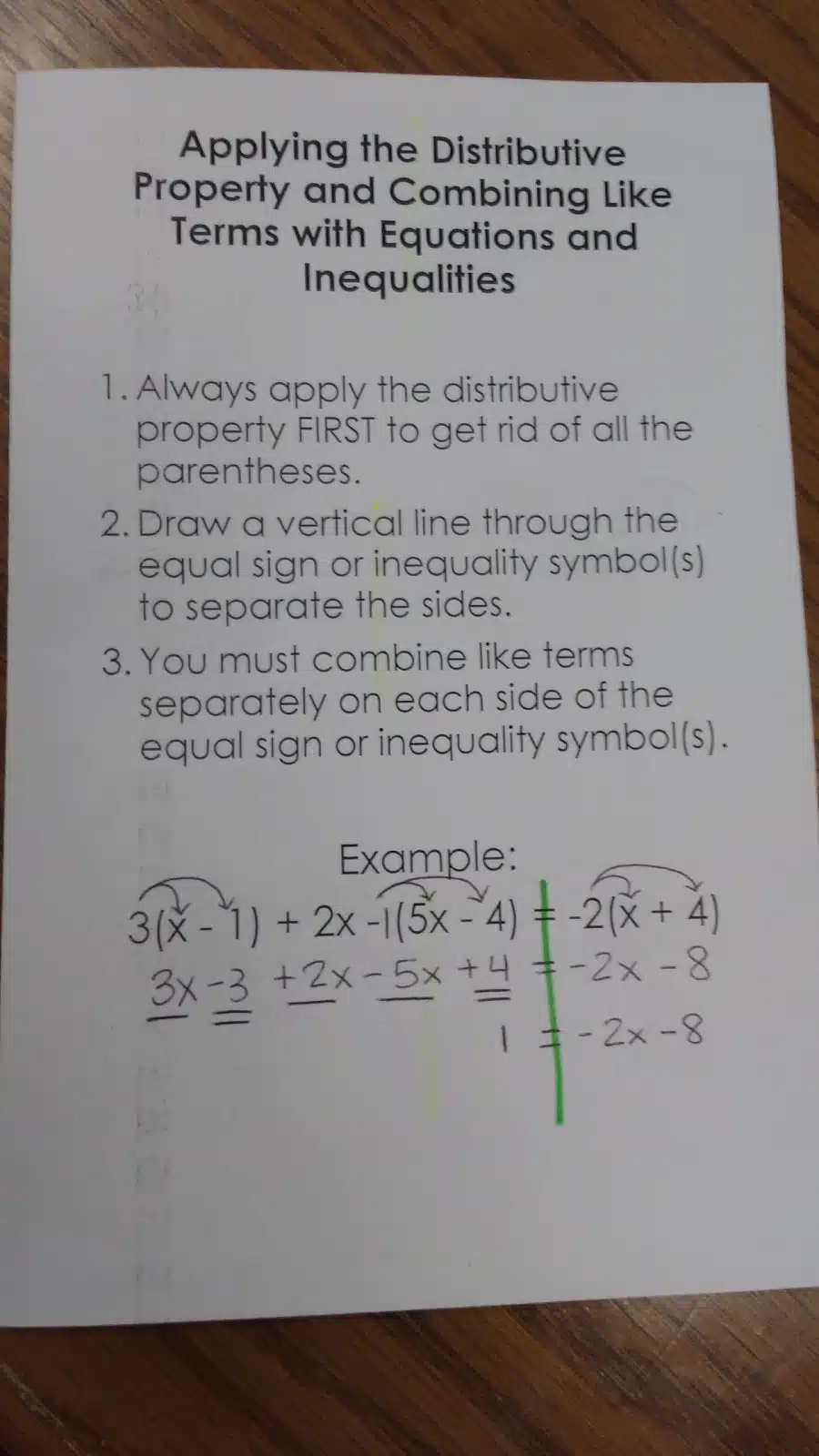 From the comments I received on Twitter when I posted this for #Teach180, it seems like once we start solving equations that this strategy will make students' work easier to check. That makes me super excited!