I created this translating algebra graphic organizer to give my Algebra 1 students practice both translating between words and symbols and identifying the parts of an expression. We completed this graphic organizer after practicing with our parts of an expression practice book, an expression equation inequality sorting foldable, and our translating algebra foldable.
After discussing each vocab word, I gave my students more written phrases to translate into algebra. After translating, students had to underline each term, highlight each coefficient, and circle each constant.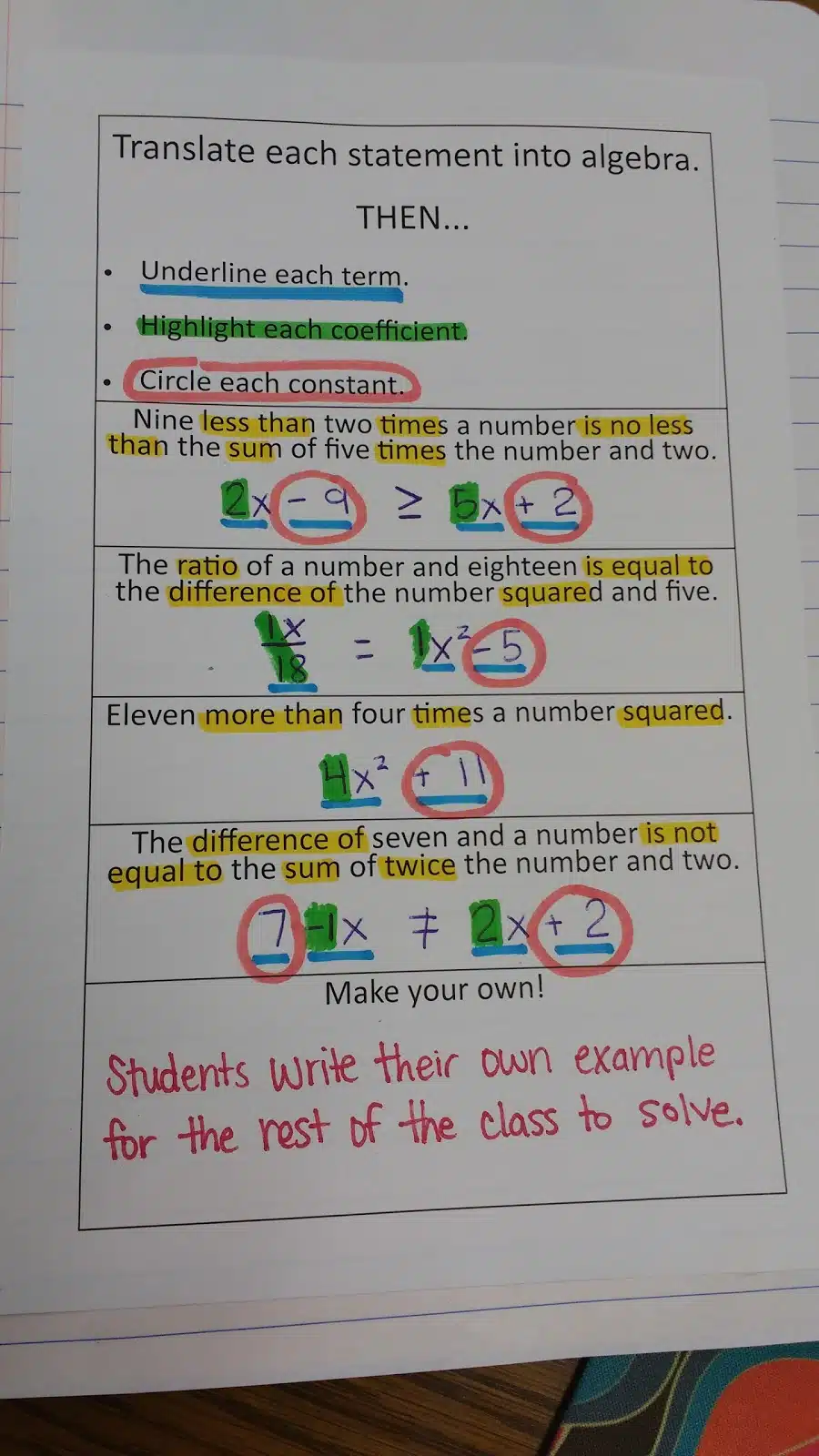 And, a close-up: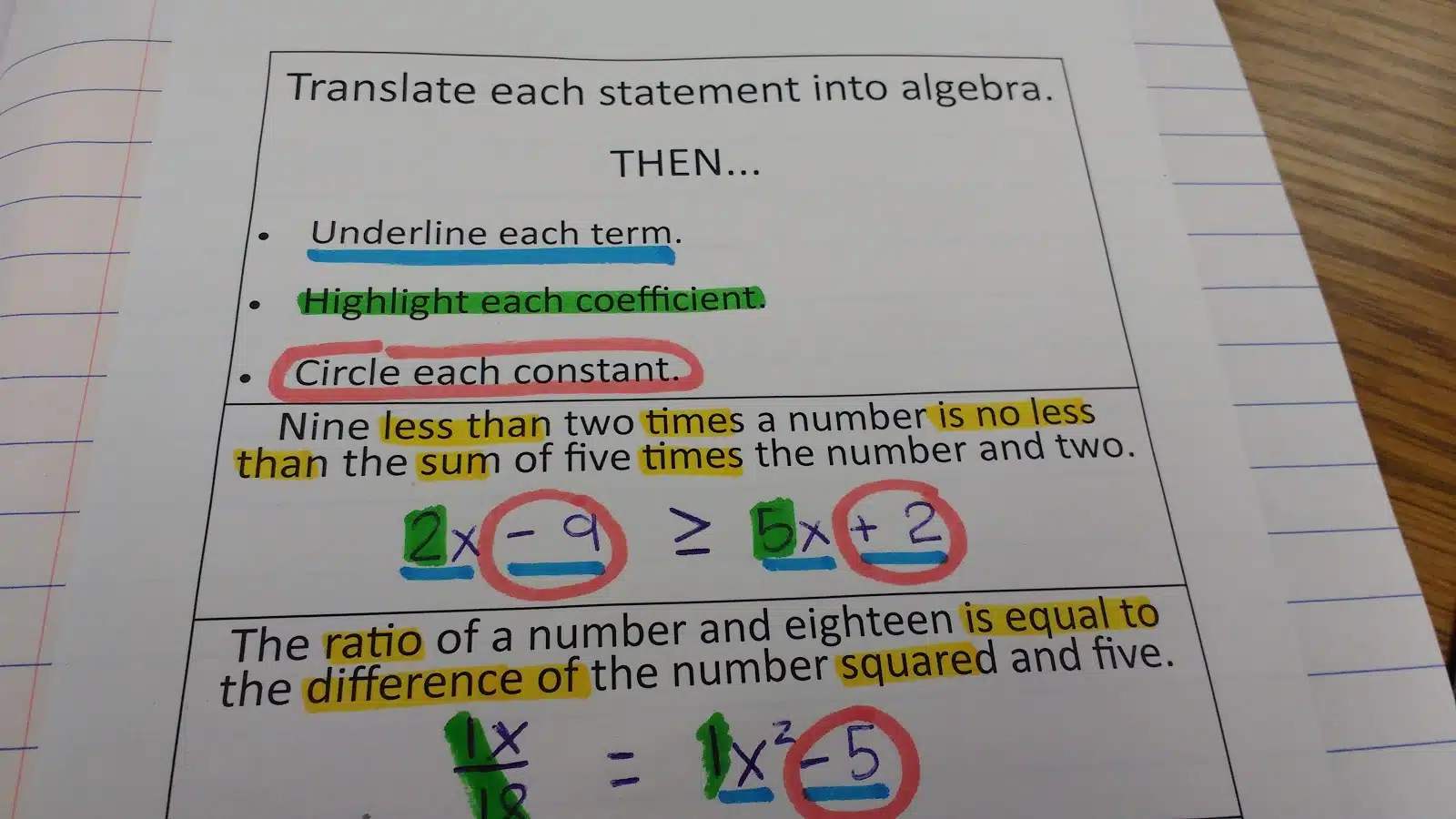 Some of my students really got into the make your own problem section!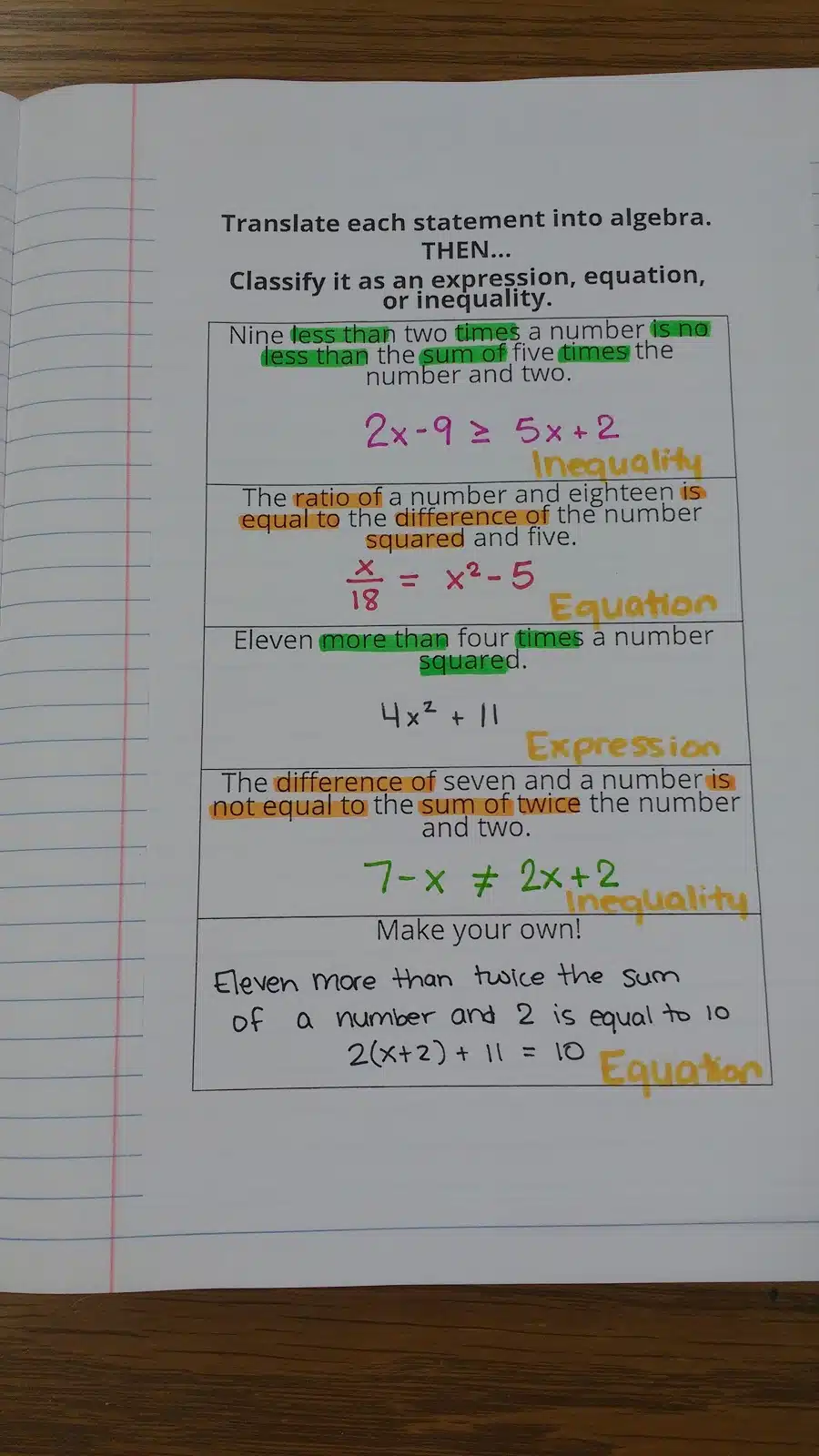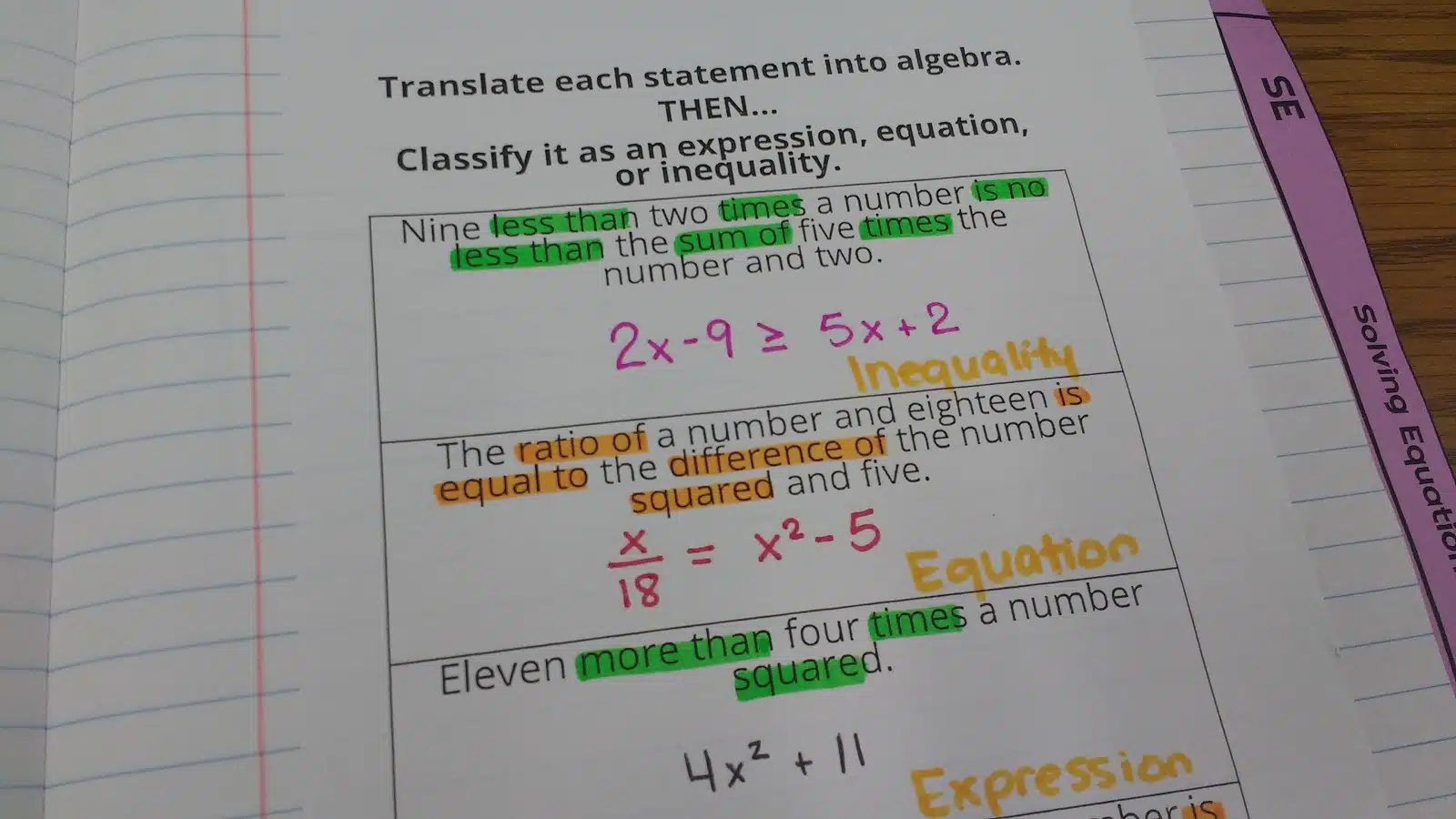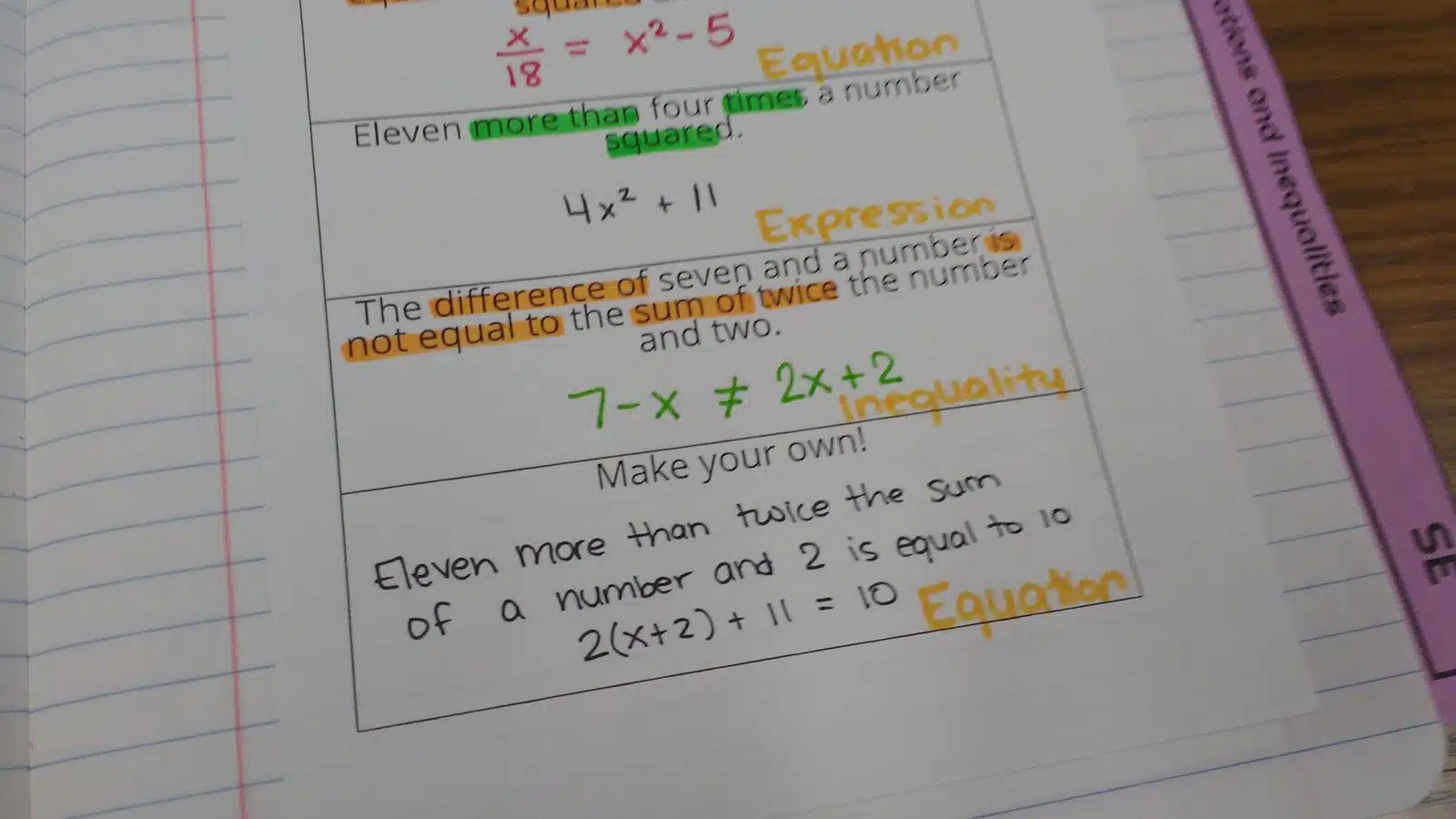 I've made myself a note to change the wording on one of the problems because it's a bit ambiguous and could be written two different ways.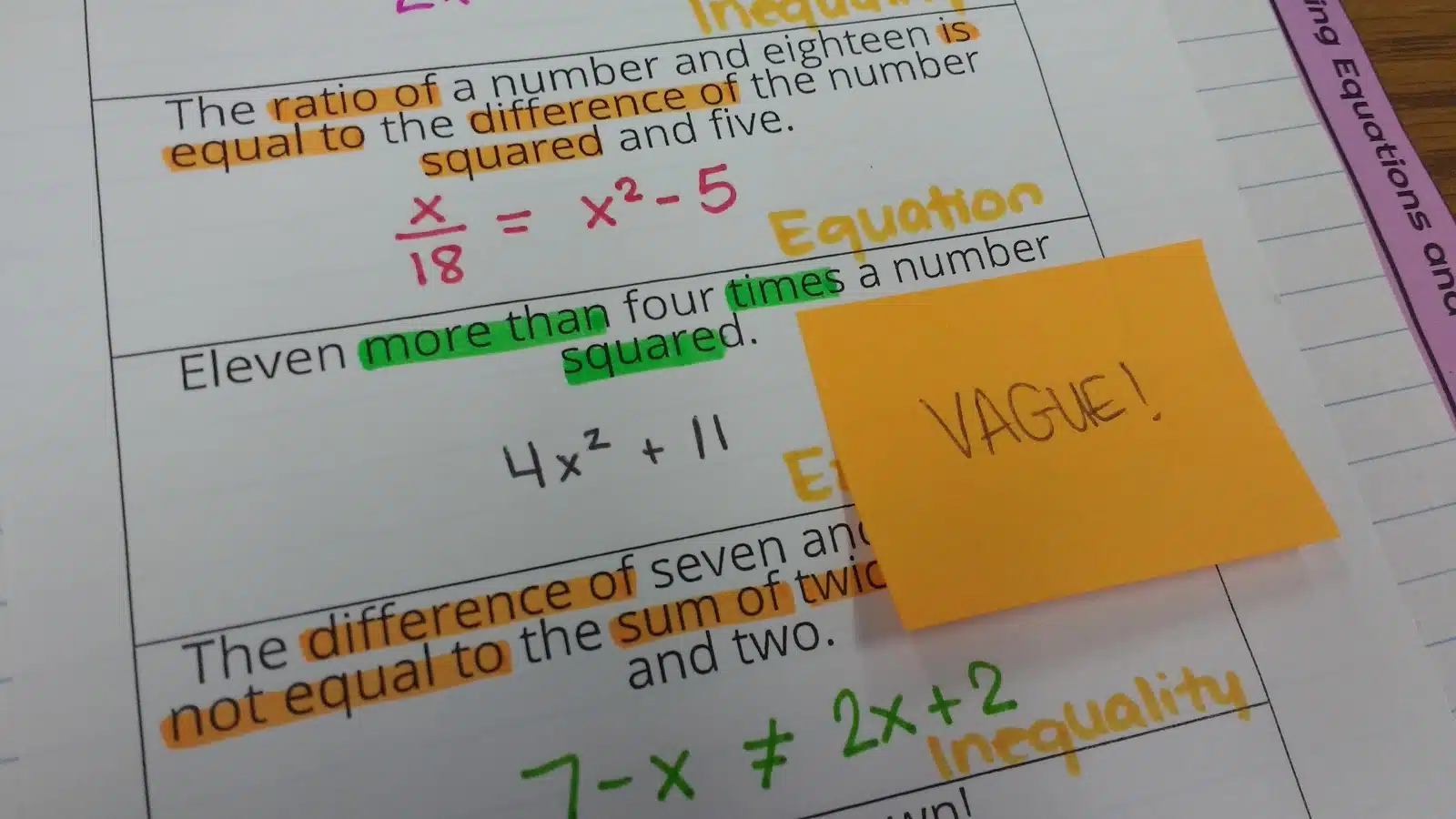 To change things up, I gave my students an activity that required them to do the exact opposite task that this graphic organizer requires.
Instead of giving them the words, I gave them the algebra and asked them to find different ways to write the expression in symbols in my Translating Algebra Around the Room Activity.