A continual focus in my classroom is helping my students build a growth mindset. One quote I've seen time and time again when it comes to growth mindset is "Mistakes are expected, respected, inspected, and corrected." I've seen this quote attributed to Jo Boaler and her "How to Learn Math" course.
This summer, I decided that I wanted to post this on the wall in my classroom as a reminder to students. I looked online to see if anybody else had already made a poster, but I didn't see anything that really caught my eye. Though, there might have been a great one that I just missed somehow… To be honest, I didn't spend all that much time looking.
Here's what I came up with: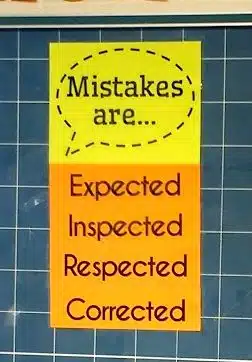 I originally wanted the words at the bottom to be printed on two different colors of paper and be alternated, but I accidentally loaded two sheets of orange paper in my printer. So, orange it is!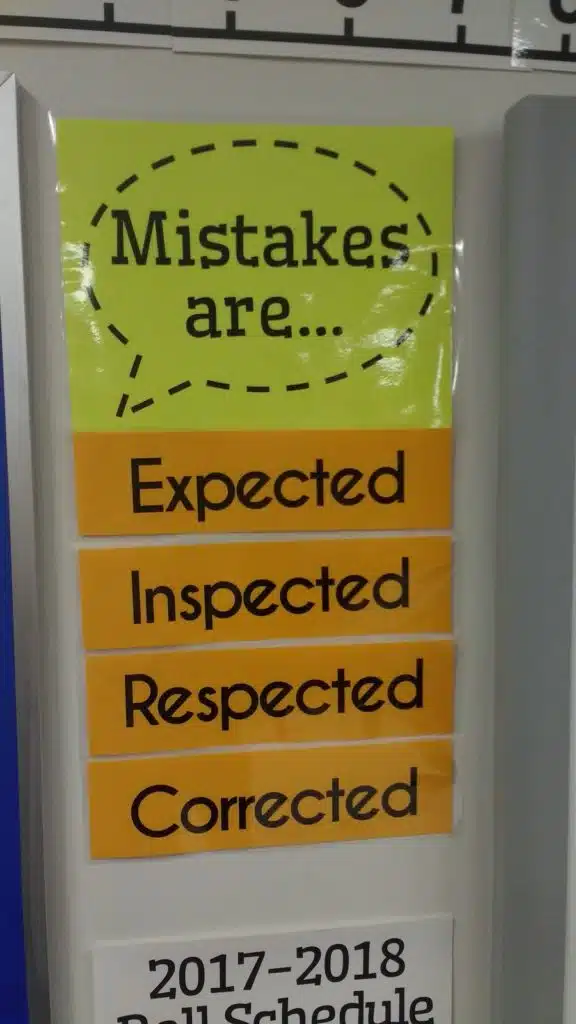 More Free Printable Classroom Posters