This blog post contains Amazon affiliate links. As an Amazon Associate, I earn a small commission from qualifying purchases.
Want to check out my favorite Amazon items for the classroom? Check out my Amazon favorites page!
I am very excited about these perfect squares and perfect cubes posters that I created to decorate my high school math classroom! These posters were inspired by the amazing Clarissa Grandi, a maths teacher in the UK.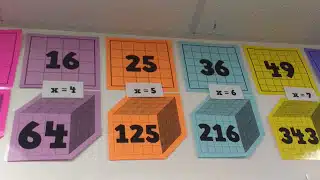 If you like making math pretty and colorful, you must check out Clarissa Grandi's website! I highly recommend checking out her classroom display ideas post.
Clarissa shared a visual representation of the different perfect squares and cubes. She placed pre-cut numbers on top of the squares/cubes. I decided I wanted to simplify things and create a set of printable posters where the numbers are printed directly on the squares and cubes.
I created posters for both the first ten perfect squares and the first ten perfect cubes.


I printed the perfect squares and perfect cubes posters on colored paper and laminated them.
MATH = LOVE RECOMMENDS…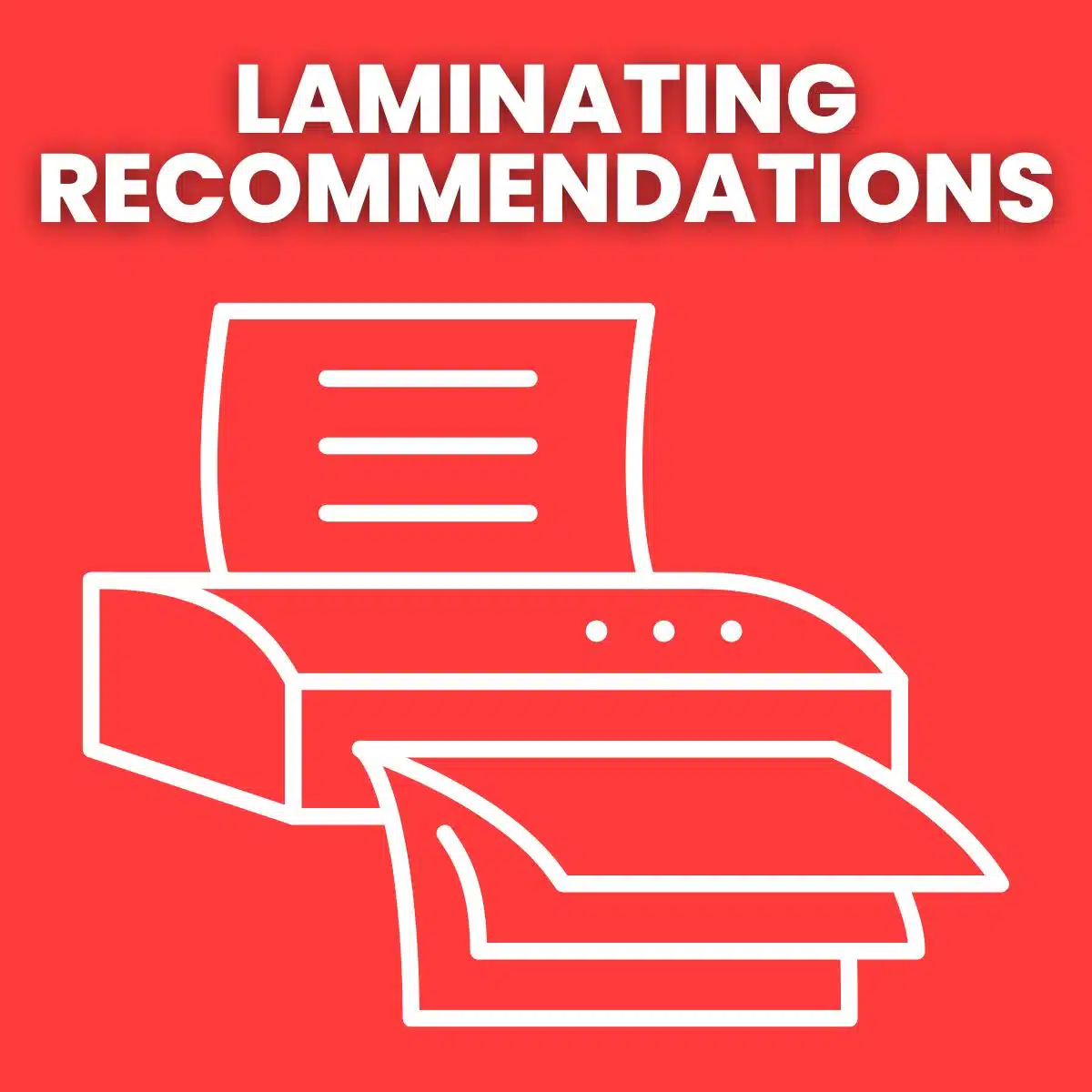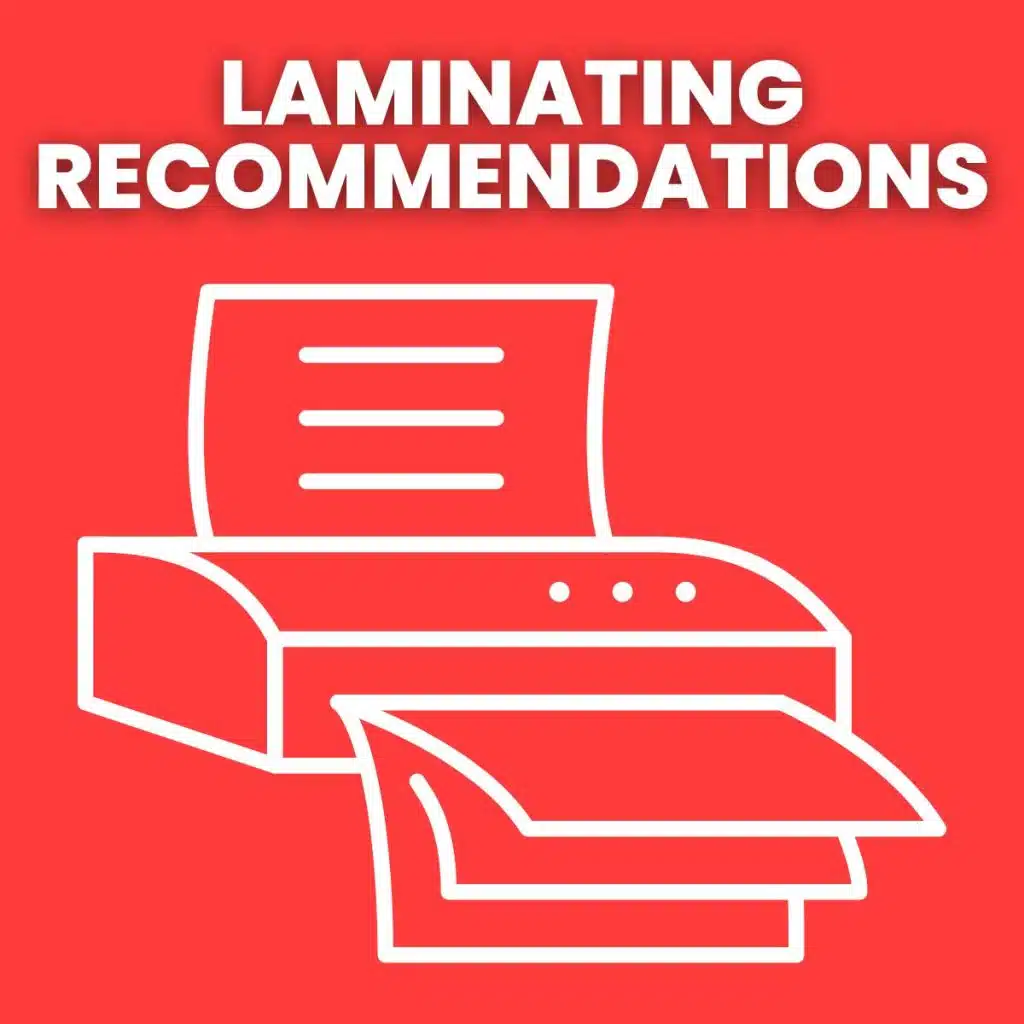 A laminator is a MUST-HAVE for me as a math teacher! I spent my first six years as a teacher at a school with a broken laminator, so I had to find a way to laminate things myself.
I've had several laminators over the years. I currently use a Scotch laminator at home and a Swingline laminator at school.
I highly recommend splurging a bit on the actual laminator and buying the cheapest laminating pouches you can find!
If a printable reference chart is more your jam, check out my free printable list of perfect squares.
I also added some title posters that say "Perfect Squares" and "Perfect Cubes."
I just LOVE looking at these!
I do need to give credit where credit is due. My husband graciously used his geogebra skills to make the images of the cubes for me. Thanks Shaun!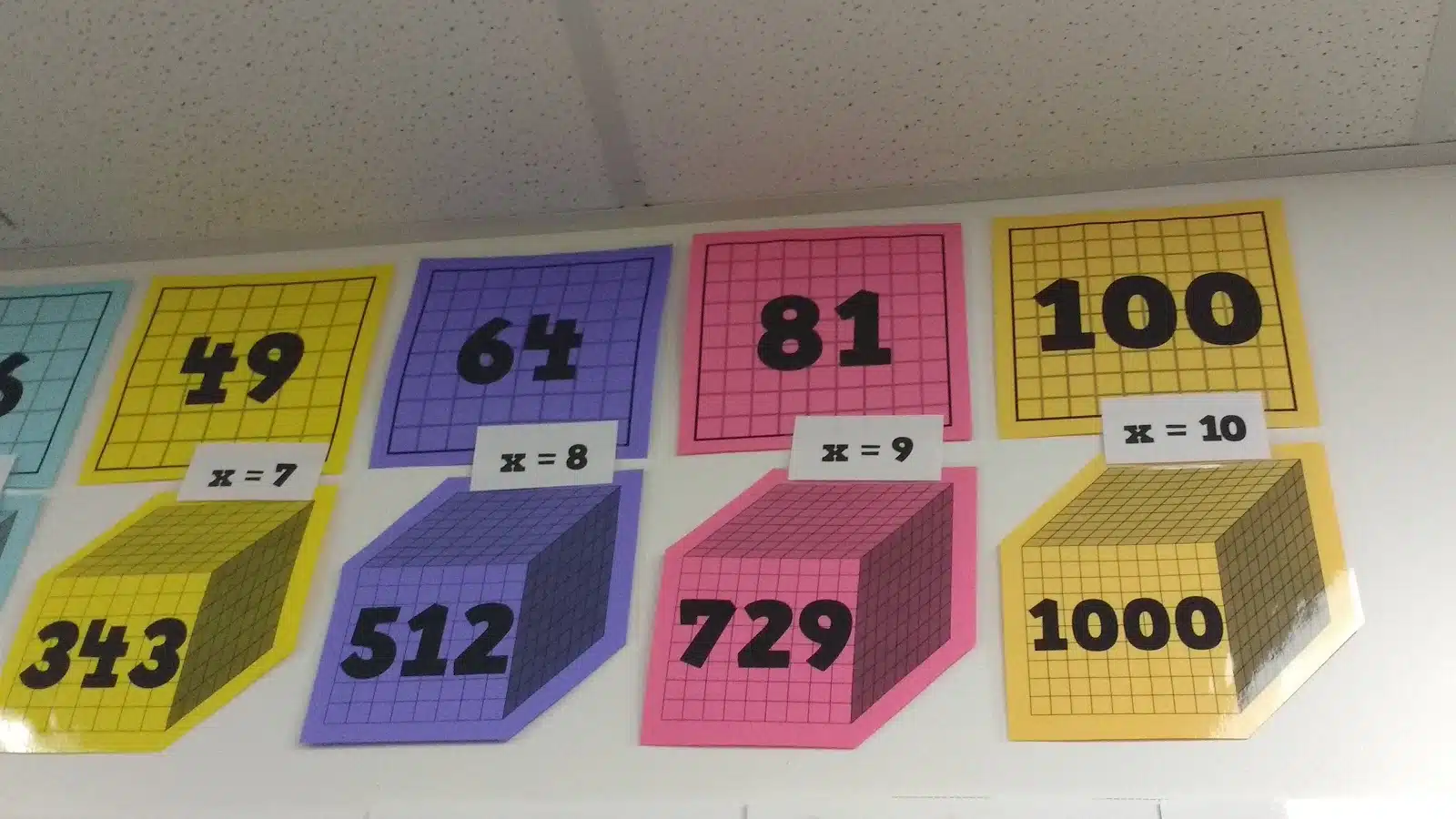 Did you notice that I used the same colors for both sets of posters? This way, 1 squared and 1 cubed are the same color. 2 squared and 2 cubed are the same color, etc.
The first time I printed these posters off, I somehow got the colors off. It bugged me so much I had to print another set!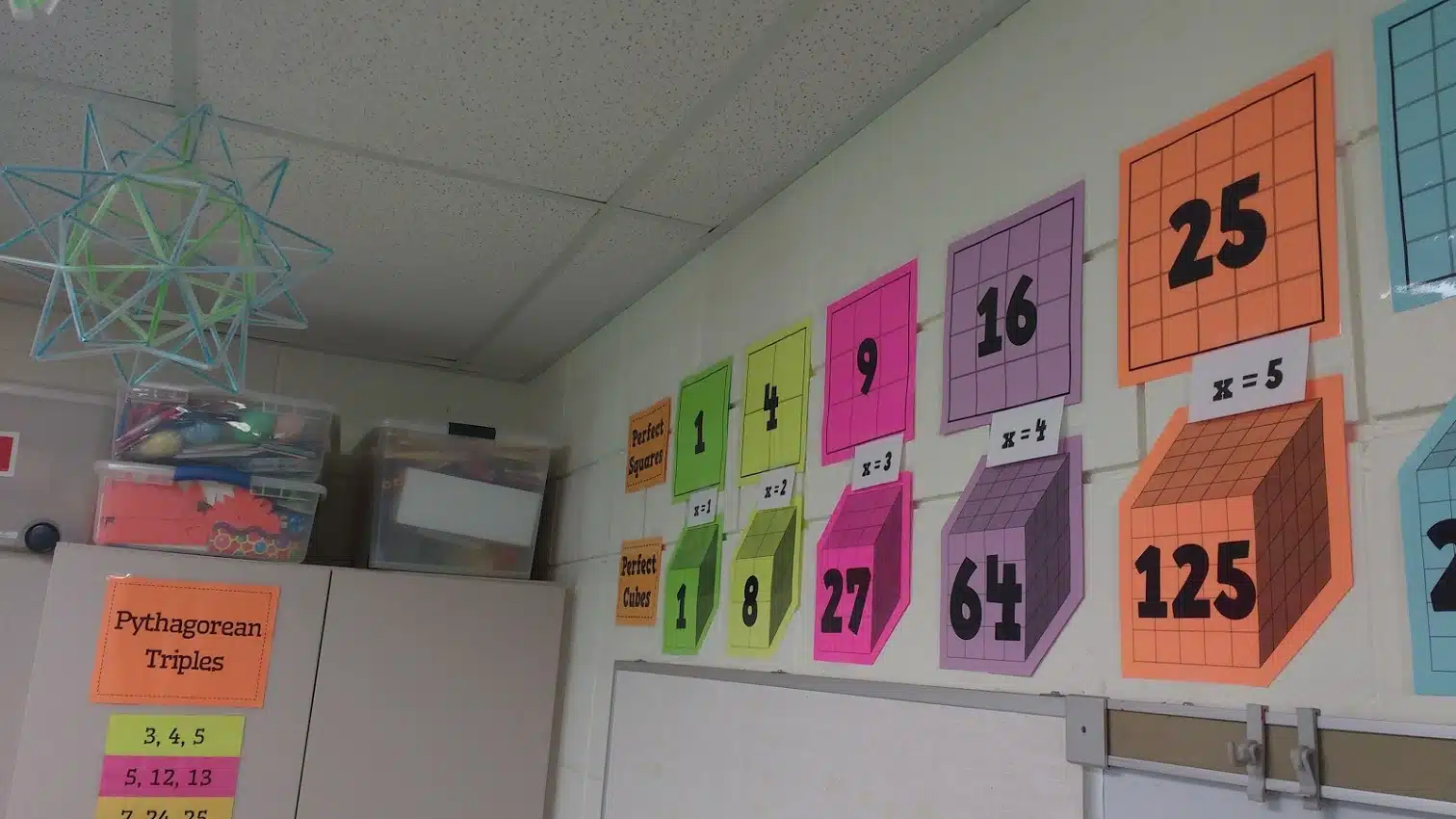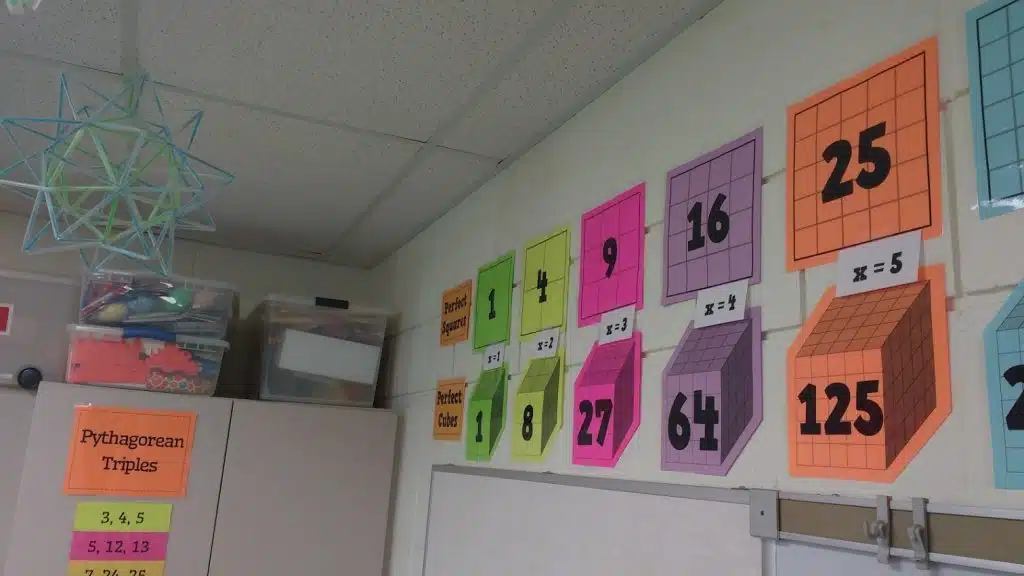 You might also be interested in the More Perfect Squares Poster I created when I realized my students needed to recognize perfect squares higher than 100.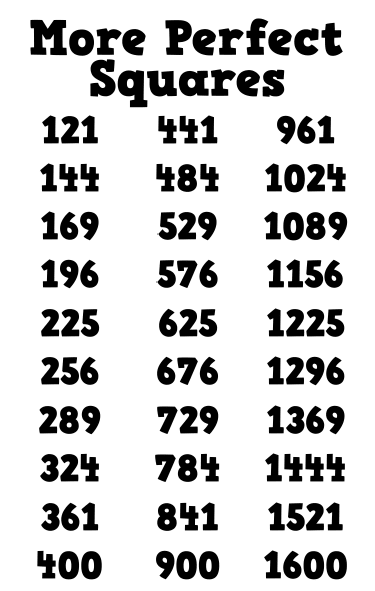 Fun Fact: These perfect squares posters are perfect for helping students with the Perfect Squares Puzzle.
More Free Printable Math Posters