This blog post contains Amazon affiliate links. As an Amazon Associate, I earn a small commission from qualifying purchases.
Want to check out my favorite Amazon items for the classroom? Check out my Amazon favorites page!
In this post, I am sharing 25+ free exit ticket templates that are ready to print and use in your classroom. I teach math, but I intentionally designed these so they work for almost any subject/age level.
Last week, I read a post on Amie Albrecht's blog about One Minute Surveys. It instantly brought to mind the exit tickets I used to give my students at the beginning of my first year of teaching. As a pre-service teacher, I read tons of teacher books and read every math teacher blog I could get my hands on to help me learn how to best run my classroom. All the advice seemed to point to using every minute of class wisely and bringing closure to every lesson.
So, I jumped into giving exit tickets every single day. This did not last for long. First year teacher me was overwhelmed with all the tasks that teaching brings with it, and this was one thing that fell by the wayside.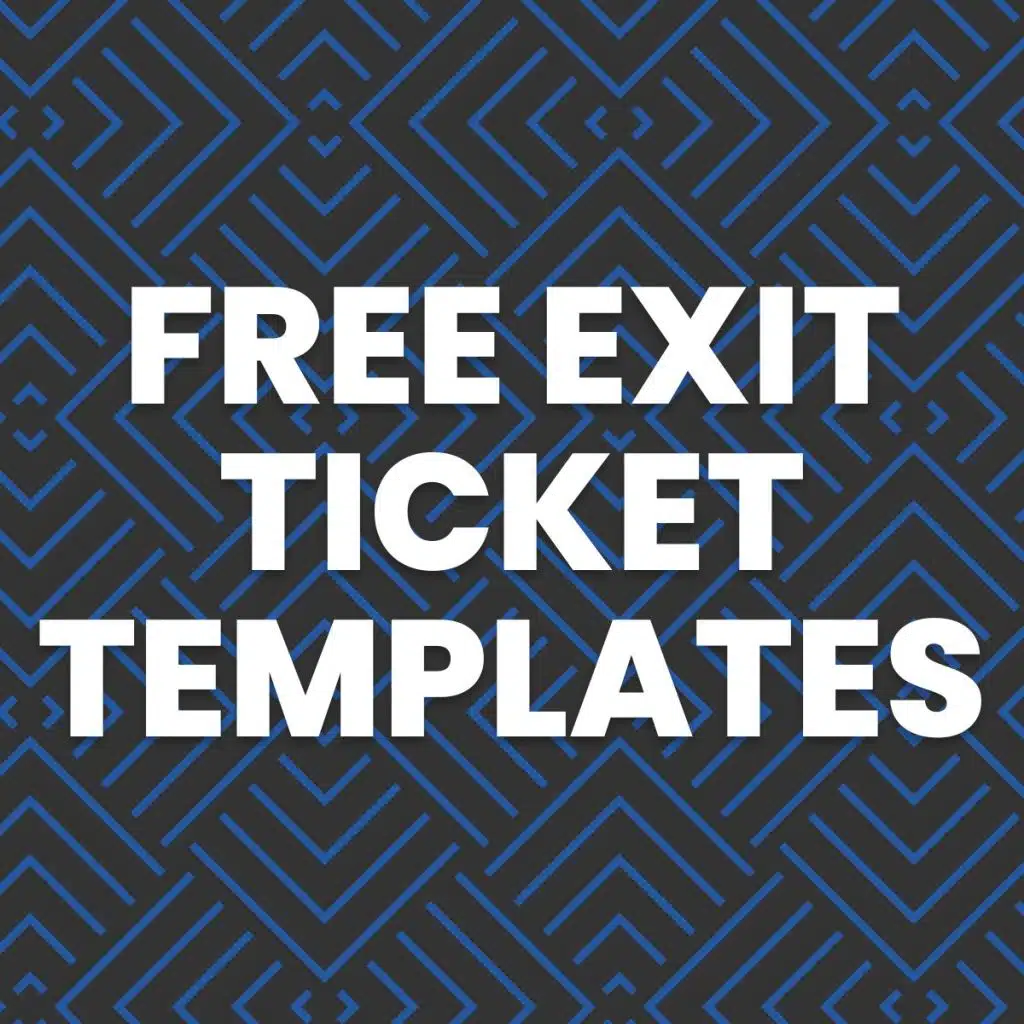 I think the reason it fell by the wayside so quickly was because it was an extra thing that had to be planned every single day. Now, as a teacher going into her fifth year of teaching, I realize the importance of automating as many things as possible.
I want to get daily feedback from my students. I want to get to know my students better. I want to know which concepts they are grasping and which concepts are making them grasp at straws.
Sure, I could probably make up exit ticket questions off the top of my head now and be just fine flying by the seat of my pants. But, I've got a better plan.
I'm taking my favorite exit ticket questions and making sheets for each question that can be printed and chopped ahead of time.
Each day, I'll be able to pull out a prepared stack of exit tickets that match what I'm hoping to learn from my students that day.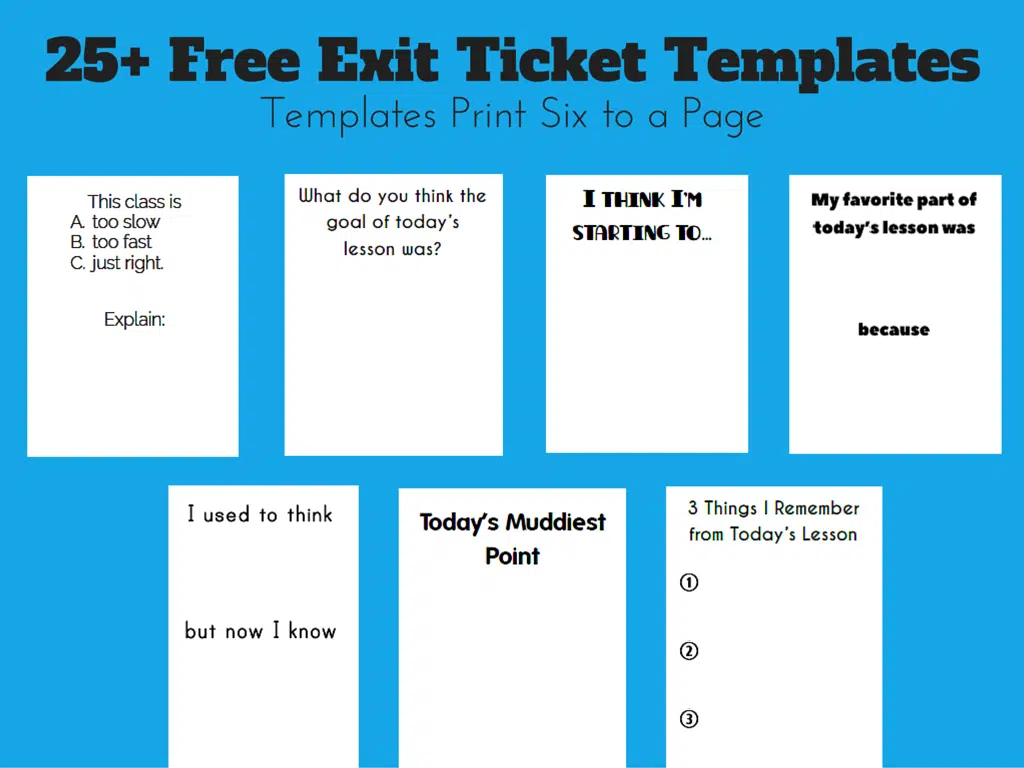 I did an online search for exit ticket ideas and compiled my favorites. These should be able to be used with almost any subject/grade level.
I've designed them to print 6 to a letter-sized page. I'm thinking this will make them easy to chop with the paper chopper.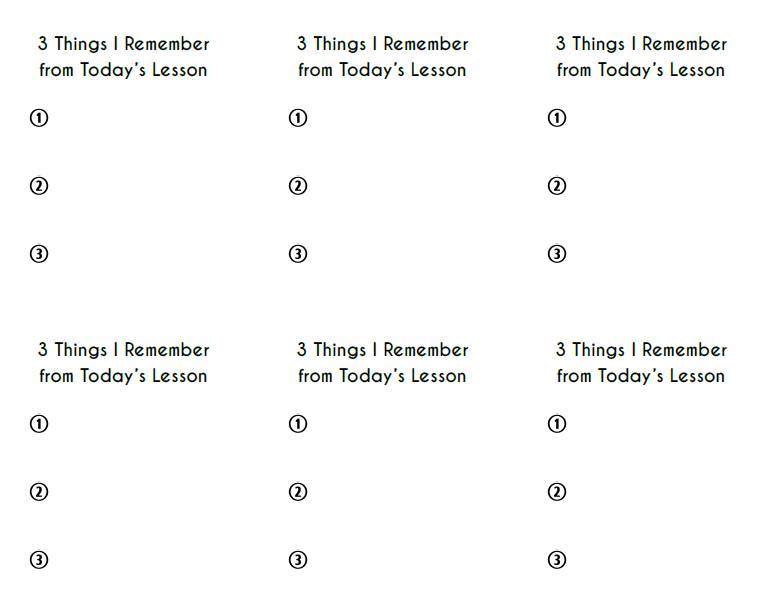 Exit Ticket Ideas
3 Things I Remember from Today's Lesson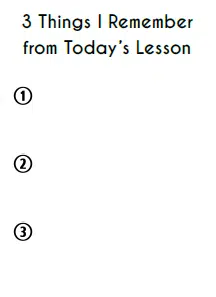 Today's Muddiest Point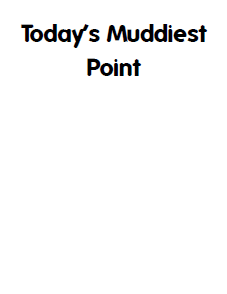 I think I'm starting to…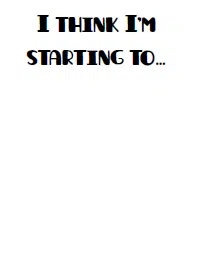 My favorite part of today's lesson was…because…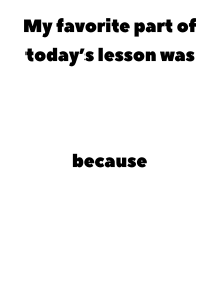 I used to think…but now I know…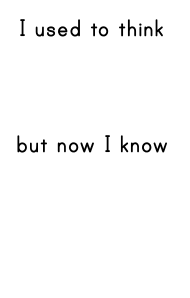 What do you think the goal of today's lesson was?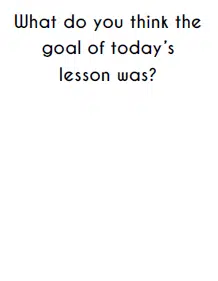 What was the most important thing you learned in class today?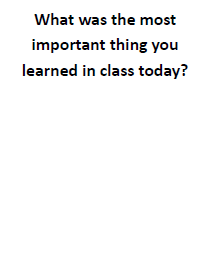 Your best friend was absent today. Summarize today's lesson.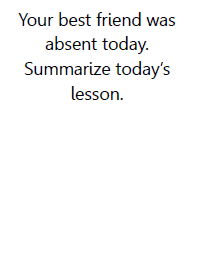 What is one thing your teacher could do to help you?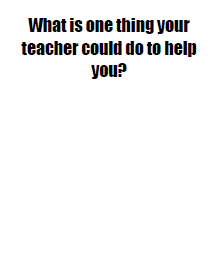 What is one thing you could do to better prepare for your next quiz?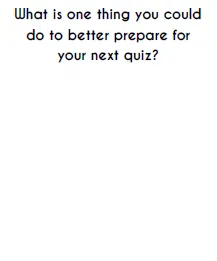 What would you like us to review tomorrow?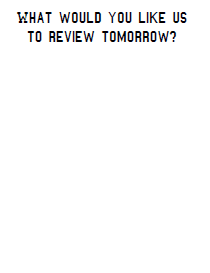 Rate your understanding of today's lesson a scale of 1-10. Explain.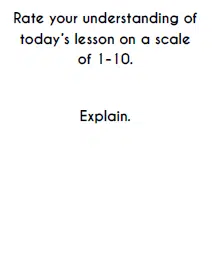 The best part of class today was…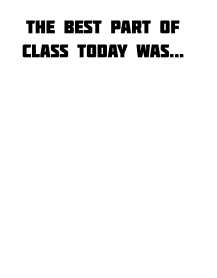 Summarize today's lesson in EXACTLY 10 words.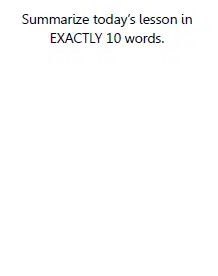 You're the teacher. Write a quiz question (and answer!) over today's lesson.
Draw a picture to demonstrate the most important concept you learned today.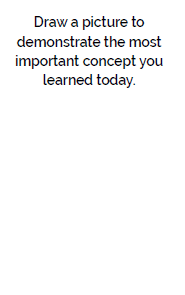 What was the most challenging part of today's lesson? Why?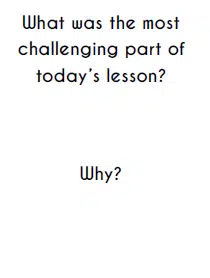 If you were the teacher, what part of today's lesson would you take out? Why?
Draw an emoji that represents your understanding of today's lesson. Explain.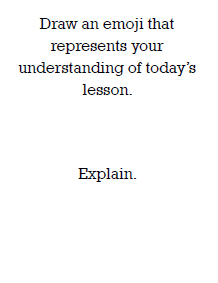 I wish my teacher knew…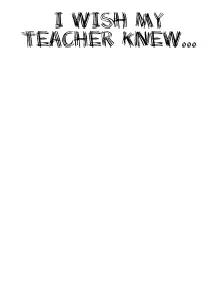 The thing that helps me learn best is…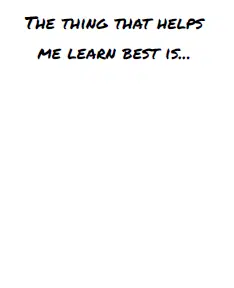 My favorite thing we do in class is…because…
My least favorite thing we do in class is…because…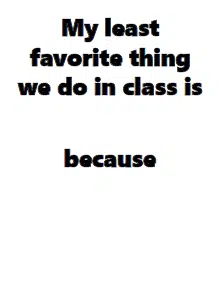 What are you looking forward to doing this weekend?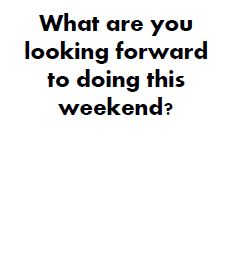 Weekly High? Weekly Low?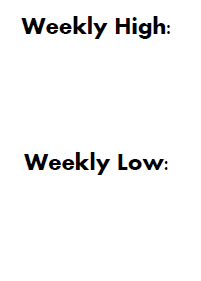 This class is A) too slow B) too fast C) just right. Explain.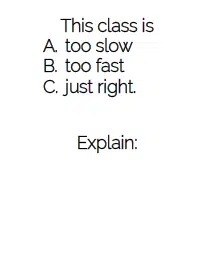 If I could change one thing about this class…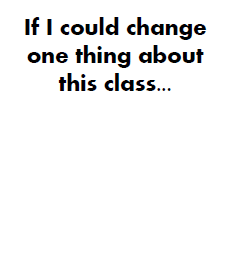 An unanswered question I still have is…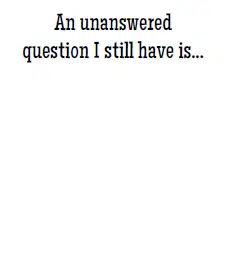 More Free Printable Classroom Forms