This year, I have a lot of ideas I want to implement in my high school math classroom. I definitely want to begin each class with bellwork. My plan, as of now, is to use practice ACT math questions as a warm-up. Though, some days the bellwork will be problems they have seen previously or questions such as Stella's Stunners that require more thought. No matter what I choose, I want bellwork to serve as a way to get students in their seats and ready to work on math from bell to bell.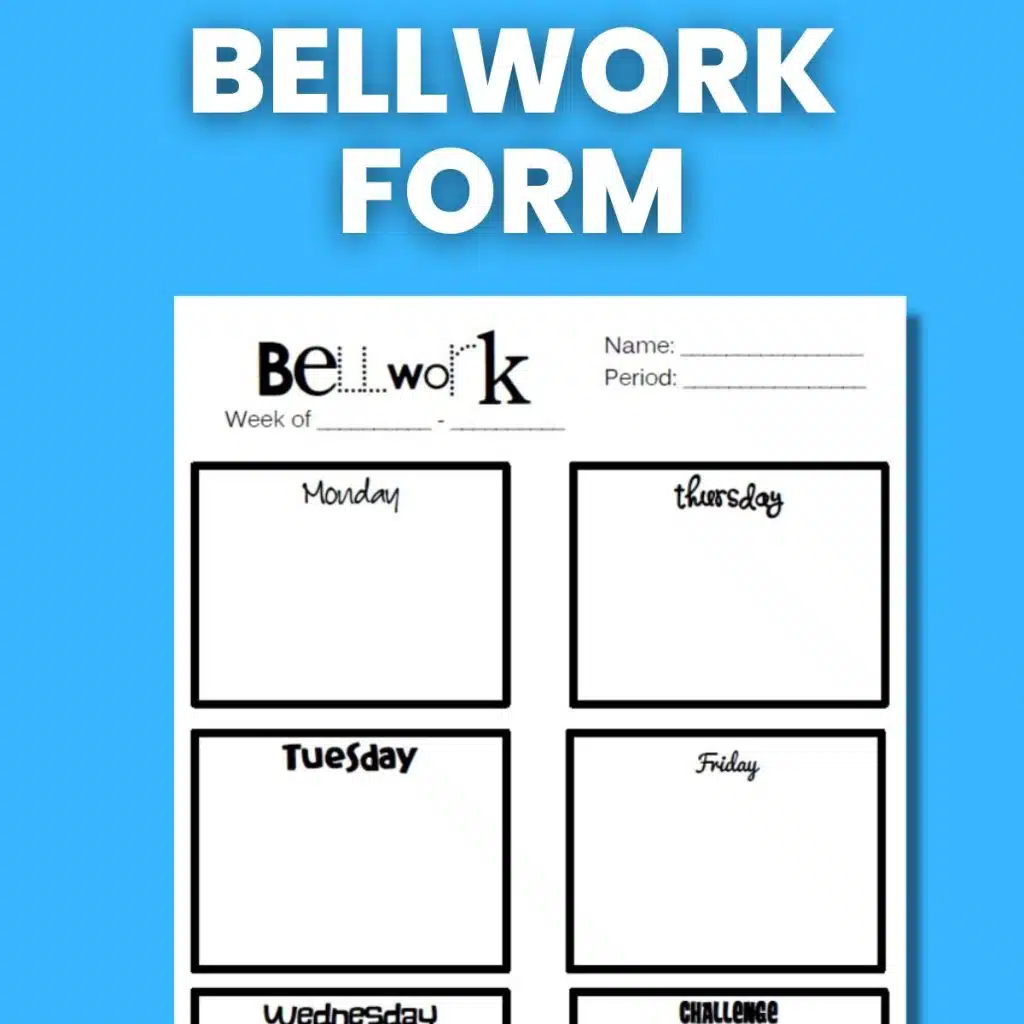 Each week, I also want to give students a challenge problem of the week. I heard a presenter explain how she used a non-optional challenge problem in her classroom, and I am going to try to implement this in my classroom. She did this daily, but I think I will do it on a weekly basis. I'm still not completely sure what this will look like yet. The algebra teacher next door during my student teaching recommended that I look into the Math Counts problem of the week. I still have a little time to figure out exactly how I want to implement this in my classroom. It may even up varying on a weekly basis.
Students will pick up a bellwork form on Monday. Each day they will solve their bellwork on this form, and it will be turned in on Friday. Each day's bellwork problem will be posted on the Smart Board when students enter the classroom.
I had a lot of fun playing around with new fonts to make this bellwork form. I may still make a few changes to it before the school starts, but I wanted to share it with everyone.
If you have any brilliant bellwork ideas to share or advice, I'd love to hear it!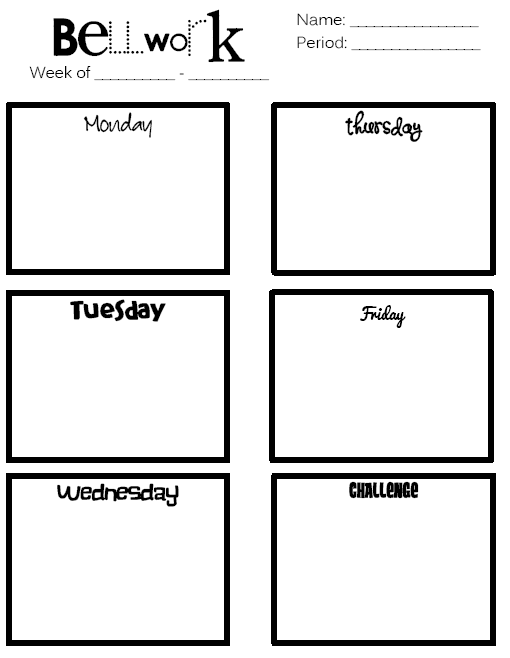 Free Download of Weekly Bellwork Form

Weekly Bellwork Form (PDF) (1320 downloads)

More Math Bellwork Resources